French Open 2011: Top Matches of Day 4 Including Federer, Djokovic and Del Potro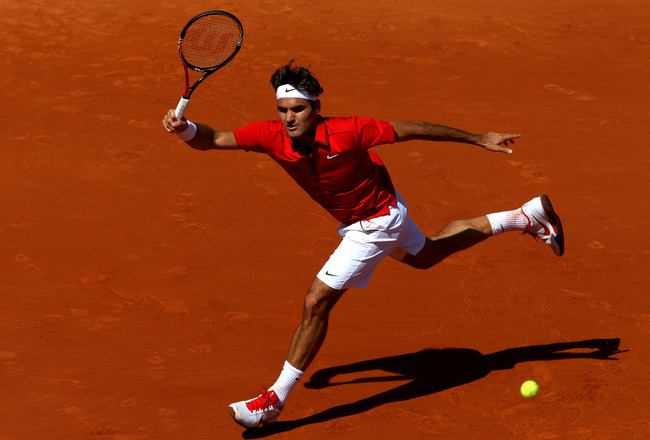 Alex Livesey/Getty Images
As the sun rises on Day 4 in Paris, some scheduled matchups point to scintillating tennis. While pundits promise some blowouts, others predict potential surprises as part of the day's action.

There are 32 single matches on tap for Wednesday with half of the second-round participants in action. Already, some upsets have occurred in both the men's and women's draws. Expect more as action unfurls on Wednesday.

It is never easy to know when the best matches will happen. That is the great thing about the expansive and inclusive majors. It does not happen often, but periodically a great upset occurs, and if you are very lucky, you watch it happen either in the stands or on your television.

Both the Tennis Channel and ESPN are showing matches to worldwide audiences. There is plenty of opportunity to get your fill of action every day.

Tomorrow, another 32 singles players will be ousted. Who will they be? Will one of top seeds fall? If so, who? Stay tuned....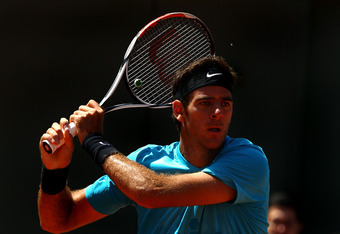 Blaz Kavcic is ranked No. 82 in the world. His next challenge after winning his first round match over Ernst Gulbis 6-1, 6-4, 6-2 is to meet Juan Martin del Potro in round two.
Nothing gets any easier.

Del Potro won his opener dispatching Ivo Karlovic, the mega-tall Croat whose serve is a lethal weapon.
The match was not a gimme by any stretch of the imagination with the Argentine pulling it out in four sets 6-7, 6-3, 7-5, 6-4. The two men were on court a little over three hours.

Del Potro returns to Stade Roland Garros in 2011 after missing the French Open in 2010 because of injury. The Argentine's wrist surgery kept him out of action for almost a year. Most feel del Potro is almost fully back to form.

Today's encounter against Kavcic promises some real excitement for tennis fans because the Slovenian can play ball. He absolutely thrashed Gulbis with his powerful serve and groundstrokes.

If del Potro can keep pace with Kavcic, he should win because the Argentine has more weapons in his arsenal and considerably more experience in slams.
Much depends on the energy level del Potro brings to the match.

A del Potro win guarantees a block-buster match-up with World No. 2 Novak Djokovic in round three.
That much-anticipated match promises to be a top-notch offering on the tennis horizon.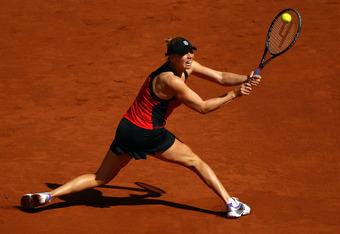 The big serving, hard-hitting German Sabine Lisicki has the talent and the capabilities to upset anyone on the tennis court when her game is on.
Her ranking, however, has sunk out of sight as she has endured a slew of injuries in the past year.
Nonetheless, the German outlasted her first-round opponent Akgul Amanmuradova 6-0, 6-4 on Monday during the 2011 French Open.

That means Lisicki has won four matches to arrive in the second round since she had to qualify to get into the main draw.

The German was ranked as high as world No. 22 after Lisicki reached the Wimbledon quarterfinals in 2009. But injuries soon knocked her out of the top 30. She is currently holding steady at No. 123––but hoping to climb back into the top 50.

Even though the No. 3 seed Vera Zvonareva has gained control over her temper, refusing to engage in defeatist meltdowns, clay remains her least favorite surface.
The furthest the Russian has advanced at Stade Roland Garros is the quarterfinals which Zvonareva reached in 2006.

While Zvonareva should win this match easily, Lisicki is a dangerous opponent. When she is serving well, opponents seem to fade under her assault.
This could be a very tricky match for the Russian to pull out. Wait and see...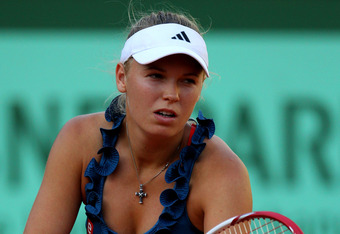 Although they sound like they should be the same, Dane Caroline Wozniacki and Canadian Aleksandra Wozniack are far from being identical.
Wozniacki is the World No. 1 tennis player and while she and Wozniack are both quite young, their games and their results are miles apart.

The two have met seven times in total with Wozniacki the winner in six of those contests. They have met once on clay––an encounter that Wozniacki won in Ponte Verde Beach in 2009.

The Canadian is returning from injury. Consequently, her ranking has suffered in her absence from the women's tour. Wozniack now sits at No. 162 in the WTA ranking system.
In fact, the Canadian had to qualify to gain entrance into the main draw.

That means that the Canadian has won four matches so far to get to the second round. That may help her believe in her chances to win. While Wozniack should be regarded as stronger than her ranking, she is not yet match strong, especially on clay.

Wozniacki will be much stronger coming into the match with considerably more experience this season on the red clay. Expect Wozniacki to move on to round three after this match concludes on Wednesday,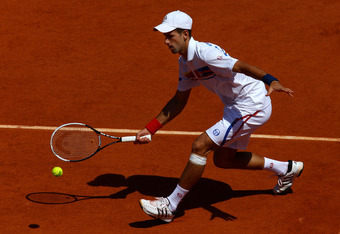 It is difficult to imagine that Novak Djokovic is concerned about his match with Romanian Victor Hanescu on Wednesday.
Currently, the World No. 2 is riding a 40 match winning streak and no one expects Djokovic to lose in round two.
So far the Serb remains undefeated in 2011, amassing an incredible winning streak.

On Monday Djokovic had an easy first round win over Thiemo De Bakker 6-2, 6-1, 6-3. Moreover, the Serb has faced Hanescu five times previously, defeating the Romanian each time.
Recently Hanescu finished as the runner-up in Nice but the Romanian has no real weapons to threaten Djokovic.

Expect Djokovic to make short work of Hanescu.

More than likely if Djokovic is stressing, it will be over an anticipated match up against the 25 seed, Juan Martin del Potro in the third round––assuming both of them make it that far.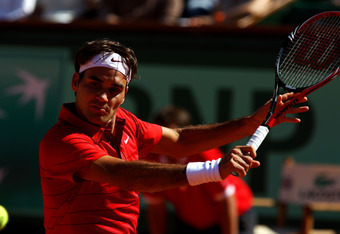 Roger Federer won a surprisingly easy opener defeating Spaniard Feliciano Lopez in straight sets 6-3, 6-4, 7-6.
Lopez had extended Federer to three tiebreaks in the second round in Madrid before the Swiss came away with a 7-6, 6-7, 7-6 win. No doubt, fans expected a stiffer test from Lopez on Monday.

Federer appears to have another easy match on Wednesday. Federer's opponent in the second round is Frenchman Maxime Teixeira, a French qualifier whose career has been spent building his ranking playing in the ATP Challenger Tour.

Teixeira has not played in the French Open prior to 2011. His first round match was a marathon against another Frenchman, Vincent Millot. Teixeira won in five sets 6-2, 5-7, 6-7, 6-4, 6-1.
Hopefully with that match under his belt, the Frenchman will feel a bit more comfortable playing against World No. 3 Federer.
Most give the Frenchman little chance to advance to the next round. Federer should find Teixeira a little easier to dispatch than his first round opponent Lopez. But nothing is guaranteed.