French Open 2011: Roger Federer, Rafael Nadal, Novak Djokovic and More Buzz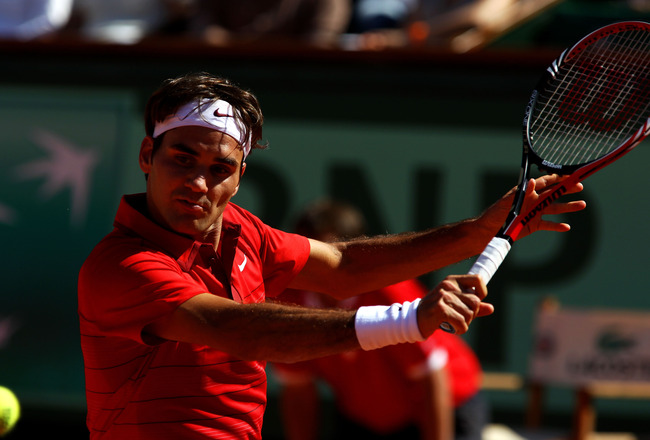 Alex Livesey/Getty Images
The 2011 French Open is underway after a four-month break in the Grand Slam tennis season.
After enjoying the Australian open in late July, tennis followers are forced to wait one-third of a year to get their next taste of tennis' highest level. Smaller tournaments help to pass the time, but there's nothing quite like the aura of a major tournament.
Some big-name players have already been tested in the first round, which isn't rare at Roland Garros, but some players that usually cruise were given a big scare.
The first round of each gender's singles event will be completed today, with plenty of tennis still to come.
Keep checking in to see what's happening in Paris, France over the next two weeks.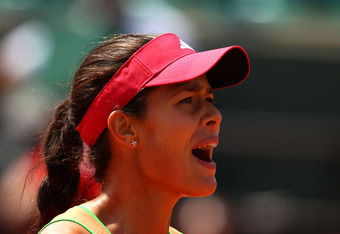 It's sad to see Ana Ivanovic's confidence so low.
The Serbian former No. 1 lost in the first round of the French Open today. Ivanovic is now 2-6 in three-set matches this year, causing so much stress on her mental game. This is also her second loss in a match this year when she won her only set 6-0.
Ivanovic has been to the final at Roland Garros twice, taking home the title in 2008. She had never bowed out in the first round of the major clay tournament until this year, losing to Johanna Larsson of Sweden.
Ivanovic's 33 combined errors in the first and third sets were too much to overcome, and Larsson only committed 16 in the entire match. Ivanovic broke down in tears in the post-match press conference.
After winning the French Open in 2008, Ivanovic has yet to get past the fourth round of any major.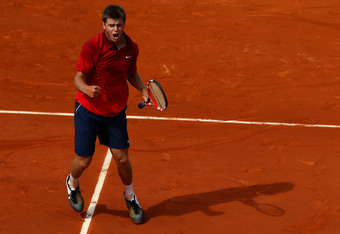 Robin Soderling is the only player to have beaten Rafael Nadal at the French Open.
Soderling has made back-to-back finals at the clay Grand Slam, and 6-1 first set against 19-year-old American Ryan Harrison made it look like an easy first match for Soderling.
However, Harrison hit 15 winners in the second set, including eight aces to take the set in a tight tiebreaker. Harrison was on the run for most of the match, making incredible shots from way behind the baseline. Soderling was shaking his head at the quality of some of Harrison's gets.
Soderling went on to win the match in four sets, but Harrison can't be discouraged. He was actually the lucky loser, and wasn't even supposed to get a chance to play in Paris, France.
Americans were valiant on clay today, although the opposition was too much.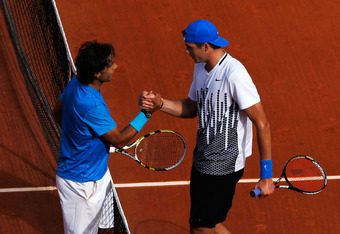 Rafael Nadal has never played a five-set match at Roland Garros.
For some, that's normal. For a five-time champion, that's something to marvel. Nadal entered the match with a 38-1 career record at the French Open. John Isner, his young American opponent, has never made it past the Round of 32 at Roland Garros. Nadal had never even dropped a set before the Round of 32.
Calling this an upset opportunity would be an understatement.
However, after Nadal won the first set 6-4, Isner won the next two sets in tiebreakers to put the pressure squarely on the shoulders of Nadal. Isner converted his only break point chance of the match, but Nadal came up with some special tennis to finish the match.
Isner said after the match that he'd never seen anyone play quite like Nadal did in the fourth and fifth sets. That's a tribute to Nadal's desire to continue winning on the red dirt.