Greatest Sports Hottie Videos Ever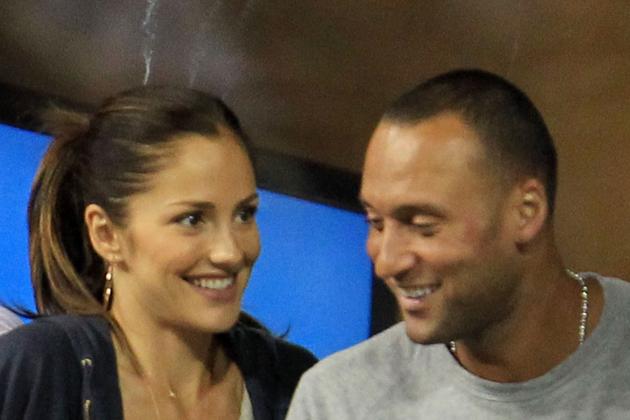 Chris McGrath/Getty Images

Women in sports have proved that it is easy to get noticed with just a bit of determination.
Some are married to athletes, while others have affairs with those same conceited stars.
In the end, most fans are more concerned with the aesthetic quality of the woman rather than her personality.
How famous she will become depends on whether she is willing to exploit herself and altruistically expose her beauty.
There are some women who have that killer instinct and are hungry for success.
Their zealous drive leads them to achieving legendary status as the most famous women in sports.
However, sexy videos can bring more fame than expected.
Here are the greatest sports hottie videos ever.
Enjoy.
Begin Slideshow

»
The MMA clearly has supply and demand figured out, and this video was definitely sexy by accident.
What exactly are they doing again?
We forgot considering they are essentially getting intimate on the floor mat.
At least take her out to dinner first.
Red Sox pitcher Clay Buchholz must love going to bed with the 2008 Penthouse Pet of the Year every night.
It's debatable whether Sox fans should worry about his focus on the mound or be happy that he's motivated and relaxed.
A little of both.
She may have lost her clothes along the way but Yespica stays focused.
Once the girlfriend of footballer Matteo Ferrari, she had his child and is now single.
While she is quite a catch, beware of her territorial two-year-old son.
While her initials say otherwise, Lloyd clearly doesn't keep her body on the down low.
The Miss England 2004 and Miss Great Britain 2006 was stripped of the latter when she posed nude for Playboy and had an alleged affair with one of the judges, retired English footballer Teddy Sheringham.
She and the cameraman are far from discrete in this clip in which Lloyd arouses a wooden pole for two minutes.
Lucky pole.
One of Jeter's former conquests, Alba has always seemed to avoid becoming a sex symbol and instead kept to herself.
Named the sexiest woman in the world in 2007 by FHM, she has clearly proved us wrong.
The movie star recently appeared in Lonely Island's I Just Had Sex music video featuring Akon.
She seems to be coming out of her shell.
A former Playboy playmate, Walcott certainly doesn't shy away from the camera.
Married to former NFL safety Adam Archuleta, she may be the sexiest WAG around, if not the most friendly.
Somehow this brick wall compliments her curves.
It's clear you're thinking, what wall?
As if Tom Brady's wife needs any more attention.
Unfortunately, she has nobody around to see her dance.
The most recent news is that she might be a mermaid.
Just another day in the life of a model.
There's hope for every guy out there.
The sexiest UFC Octagon girl on planet earth says she doesn't need a guy who's in shape, just as long as he doesn't burp when he drinks beer, and he can keep up with her.
Celeste's Maxim photo shoot gives fans a chance to hear the real girl underneath the surface.
She's the ultimate catch.
The Yankees captain is a lucky man.
He may be on the downside of his career, but he still has a long love life ahead of him.
It's possible that when they began dating, Minka Kelly did these dances for Derek Jeter on a weekly basis.
As they get older, he'll have to start begging.
While we love to watch her, this girl is not exactly helping her already tainted image.
Known as Franck Ribery's child prostitute, Dehar was at the core of the sex scandal that rocked France.
She claims that three French soccer players paid her £2,000 a night to go to bed with her, but that they treated her respectfully.
Classy.