Detroit Lions: Shopping for Swag During the Lockout
OK, gang, we are in the midst of the great lockout of 2011. We Lions fans are starved for news even when there is news. Without free agency, OTA's, Mini camps, and the possibility of no training camp, we are getting rather restless these days.
With literally nothing to write about these days, I decided to go through my Lions swag, and do some shopping on the internet.
I wish to thank Edward Novelo, a Dallas Cowboys Featured Columnist for his inspiration.
That Joey Harrington Jersey has to go.
Here's the Lions swag that no real Lions fan can do without. . . .
Toasting the Lions Is This Easy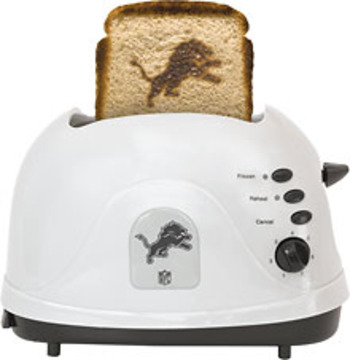 Here's toasting the Lions!
The Lions will not get torched as often as seasons past. Now, you can toast them every morning. Your guests will be amazed.
This is a "must have" for that diehard Lions fan!
Available in Honolulu Blue.
Protect Your Home from Marauding Bears, Packers, and Vikings Fans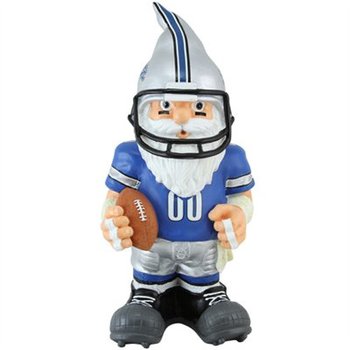 That Double "0" means business!
Now this little gnome would look good on the front porch, or patio, wouldn't it?
Don't be fooled by appearances. This is no ordinary Gnome. That "Double 0" status gives him a license to kill.
He's killing me.
Something for the Little Lady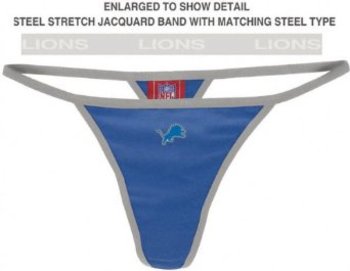 Anniversary coming up soon? Imagine seeing your special "squeeze" in this sexy piece of Lions butt floss!
Avoid those pesky underwear lines, while looking your Lions best.
An unforgettable gift for her, and an unforgettable memory for you.
Hate Da Bears? This Is a Must!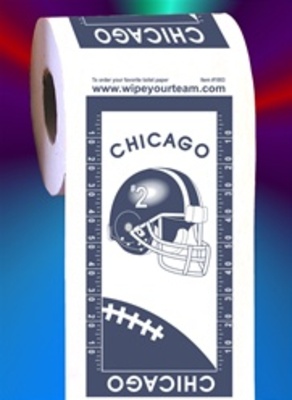 Tailgating? You Can Brand Your Meat!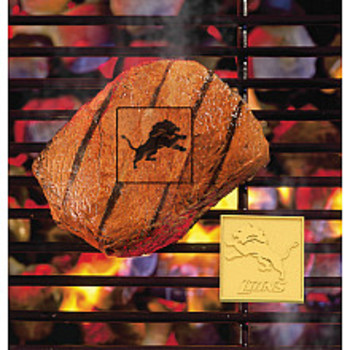 Show your Lions pride by putting this Lions brand on your steaks at those tailgating parties.
Watch your consumption of adult beverages, as this product is perfect for branding your forearm, and your drunken buddies forearm as well.
Tattoo? We don't need no stinkin tattoo!
Taking the Kids to the Game? These Tippy Sippy Cups Are for You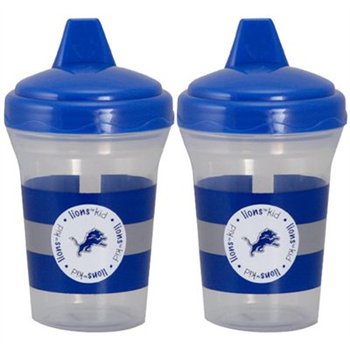 Take these cups to your nearest Outback Steakhouse and get free kiddie Margaritas!
Get the kids hammered! That ought to shut em up!
The Inflatable Detroit Lions Tackling Dummy and Punching Bag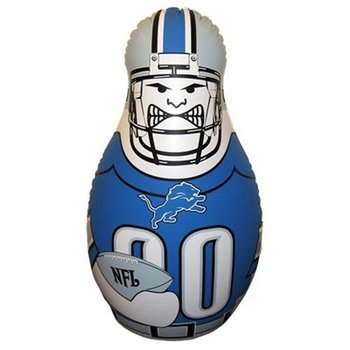 Lions game going badly? Why take it out on your TV, wife, kids, or dogs?
Now, you have the perfect outlet for your Lions angst. This is the same model being used by the players in those informal workouts. Proven effective for all players under 300 lbs!
Your dogs will love you for buying this little beauty.
Show Your Neighbors Your Lions Pride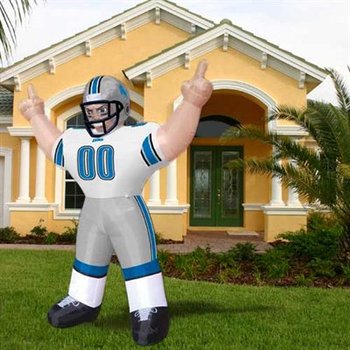 This inflatable product is large enough to blot out the sun, and would look great next to those lawn Flamingos in your front yard.
Imagine the look on your neighbor's faces when they go WTF?
Don't Forget Fido: A True Blue Lions Fan Too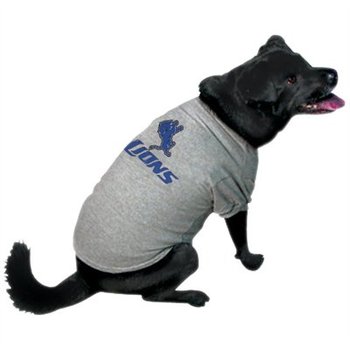 Your pooch will be proud to wear this gorgeous garment.
He will look upon you lovingly while wondering "What is this Bozo thinking?"
In the Little Ladies Doghouse? Win Her Back with This!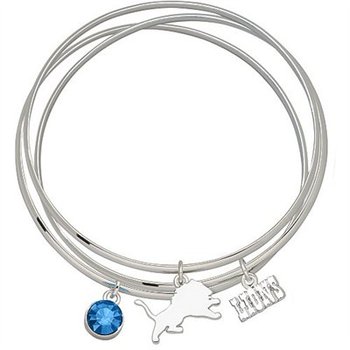 We Lions fans know the way to a woman's heart.
She will be speechless after you present her with this little bit of bling.
A surefire way to thaw that chilly relationship!
He Dances About While Singing "Gridiron Heros"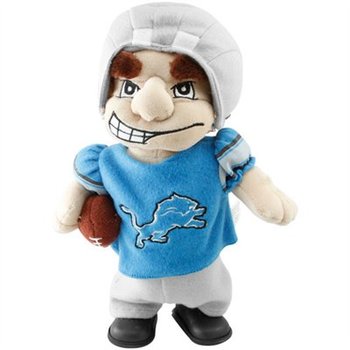 What Lions fan can resist such inspiration!
When the Lions score, just squeeze his hand.
Do it enough and those unwanted house guests will run for the door!
Multipurpose Lions Inflatable!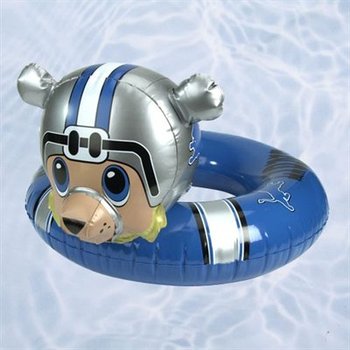 That Hemorrhoidectomy gotcha down? Take this product to the office for maximum comfort, while showing your co-workers your Lions pride.
A guaranteed attention getter!
Extreme Makeover: Lions Edition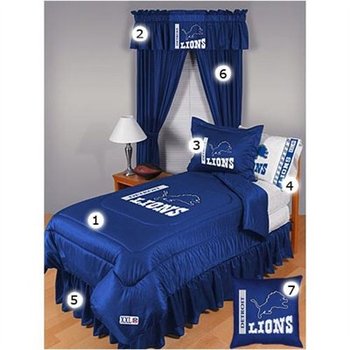 Imagine the look of surprise on your lady's face when she sees what you've done to the master bedroom!
How romantic!
Keep Reading

Detroit Lions: Like this team?