WWE Over the Limit Live Streaming: 2011 Fight Card and How to Watch it Live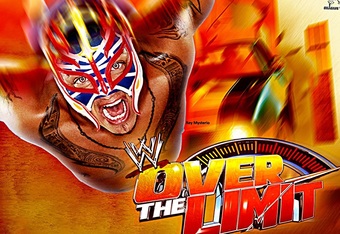 WWE's Over the Limit 2011 pay-per-view event is ready to get underway!
Three weeks to the day after Extreme Rules and seven weeks after the inimitable WrestleMania 27, the second annual Over the Limit event is set for Sunday night at KeyArena in Seattle. Stay with Bleacher Report for all of the live coverage imaginable, including match-by-match slideshows, live blogs and more.
Can John Cena hang on to his WWE championship belt in an "I Quit" match against The Miz?
Who will be the WWE heavyweight champion, reigning belt-wearer Randy Orton, or the man from whom he took the title, Christian?
Will tag-team champions The Big Show and Kane be able to retain as they face off against The New Nexus in the form of CM Punk and Mason Ryan?
And can Divas champion Brie Bella hang on to her butterfly-laden belt against the blond angst of Kelly Kelly?
We'll get those answers and more as we go "Over the Limit" in our WWE coverage.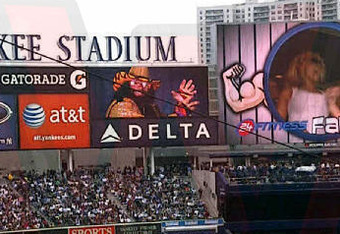 The WWE wasn't the only group to pay tribute to "Macho Man" Randy Savage following his death on Friday in a one-car crash in Florida.
The New York Yankees paid homage by showing an image of the Macho Man during Sunday afternoon's tilt against the Mets.
Says Wrestleview.com: "They do a 24-Hour Fitness fan cam where fans stand up and flex. They were playing Village People's [song] 'Macho Man.'"
"Towards the end," continues ProWrestling.net, "Savage's picture popped up on the main big video screen which said 'In Memory Of' with his born/death years listed. It went by pretty quick so I was unfortunately not able to snap a picture, but it was a nice little tribute to him."
Luckily, one fan did get a photo.
Ironically, Savage actually had a four-year baseball career in the Cardinals' and Reds' minor-league systems.
He never made it to the majors; in fact, he never made it past Single-A ball. But he had some teammates who did.
Friday afternoon, former Cardinals outfielder Tito Landrum recalled in a radio interview that:
"Savage would build makeshift rings in the clubhouse and wrestle all comers. Savage knew he had wrestling to fall back on. And after he got famous, Savage would remind Landrum to call him 'Macho Man' and not 'Randy.' He also was an earnest autograph signer; not in it for the money, Landrum says, but for the cause and the fan interaction."
"And you know what?" Yahoo's David Brown continues, "Savage wasn't a bad baseball player.
"His career batting line was OK — .254/.293/.391 — with 16 home runs in 289 games. But he would have been better if he had not gotten hurt. In '71, he posted a slugging percentage of .492 (in 63 at-bats) and he slugged .508 (in 61 at-bats) in '73. He was mostly an outfielder, but he also caught and played first base. He had some talent."
This article is
What is the duplicate article?
Why is this article offensive?
Where is this article plagiarized from?
Why is this article poorly edited?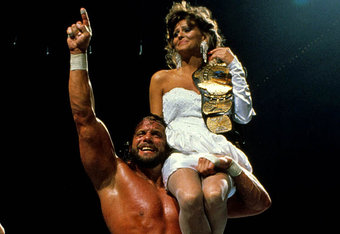 "Macho Man" Randy Savage got a nice tribute at the beginning of the WWE's Over the Limit pay-per-view on Sunday evening from KeyArena in Seattle.
And the legendary wrestler deserves that and much, much more.
A veteran of over 30 years in the ring, Savage (nee Randall Mario Poffo) died on Friday at the age of 58 in a one-car accident after reportedly suffering a heart attack at the wheel.
You can read anywhere on the web about what an important figure he was in wrestling history, how beloved he was by his peers in the business, and how, according to the WWE, he brought "a higher level of credibility to the title through his amazing in-ring performances."
But I'll just look back on those old videos from the late '80s and miss how fun he was to watch.
It was the Pomp and Circumstance playing from the loudspeakers as he entered the ring. It was the incredible beauty of (real-life wife) Miss Elizabeth escorting him toward it. It was the flashy outfits, the big sunglasses, the tassles, the ridiculous cowboy hats.
It was that inimitable voice during interviews that kept us enthralled.
It was how he played wingman, of sorts, to Hulk Hogan at the time. He was the underdog second-in-command who never got the glory of the Hulkster even though it was clear he deserved more… he deserved better.
He was the wrestler who made us care about him (even though we knew it was all fake), not only because we were always looking out for the welfare of Miss Elizabeth, but because he himself brought so much to the ring.
"Intestinal fortitude," that silly old term that Gorilla Monsoon and Jesse "the Body" Ventura used to throw around during a hard-fought, back-and-forth match, was created for the Macho Man.
Who knows how much of a role drug use played in his heart apparently giving out at the tender age of 58, and let's hope that WWE uses this as another warning for current wrestlers.
But more importantly, farewell Macho Man. You'll be missed. Ooooooooohhhhhhhh yeah!
This article is
What is the duplicate article?
Why is this article offensive?
Where is this article plagiarized from?
Why is this article poorly edited?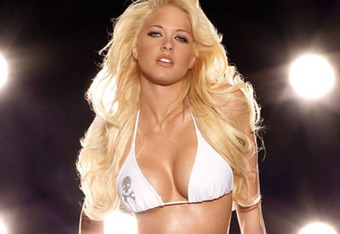 So you want to watch the WWE Over the Limit event live tonight on your computer, do you?
Well, it's never been easier to do.
Sure, sure, there are plenty of sketchy sites out there that offer free live streaming of pay-per view events like this. But can you trust them?

Some seem mildly reliable, but you never know what you're getting yourself (or your computer) into. The quality can be really crummy, and there are often viruses, malware or pop-ups that will ruin your experience.
So why not drop the $44.99 to watch the event on WWE.com? It starts at 8 p.m. ET/5 p.m. ET. It's as easy as could be and it's 100 percent reliable, unlike those other illegal sites that say they offer free live streaming.
Just a quick technical note for you. According to WWE.com:
You will need to have Windows Media Player 11 in order to view this content. If your version is lower then this, an upgrade to the latest Windows Media Player will be required. You can download the player for free by clicking here.
This article is
What is the duplicate article?
Why is this article offensive?
Where is this article plagiarized from?
Why is this article poorly edited?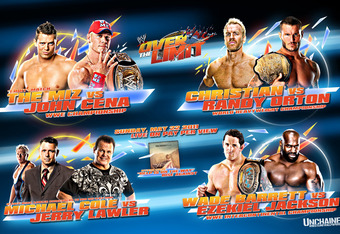 So you want to watch WWE's Over the Limit event live tonight from KeyArena in Seattle.
The easiest, most traditional way is to order the pay-per view through your cable company for about $44.99. WWE.com has a very clear explanation of how to do it.
There's ordering info for AT&T, BrightHouse, Interactive Optimum, Charter Communications, Comcast/Xfinity, Cox Communications, DirecTV, DISH Network, Insight Digital Cable, Mediacom, Time Warner Cable and Verizon FIOS.
WWE.com also has a terrific feature that allows you to search for nearby Blast Areas, or local bars and restaurants that will be showing the PPV.
You'll probably have to pay some kind of cover charge to get in, but it won't be nearly as much as ordering the PPV at home. You'll also have to pay for whatever wings, burgers, fries and adult beverages you partake of while you're there, but what better place to watch the madness of WWE Over the Limit than in a loud, crowded bar with loads of other wrasslin' fans?
This article is
What is the duplicate article?
Why is this article offensive?
Where is this article plagiarized from?
Why is this article poorly edited?