Zack Ryder, Goldberg, The Miz, Over the Limit 2011 and Friday's WWE Buzz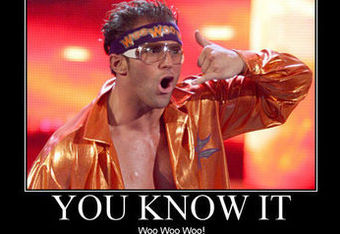 How hard can John Cena pimp Zack Ryder until someone notices him?
The Long Island boy is making a name for himself in the WWE universe. Too bad it's not with WWE programming.
The caricature he has become, the G.T.L of Monday Night RAW has been a YouTube and Twitter sensation, but it hasn't been enough to get him back on to WWE TV.
At least, not so much that you would notice.
The question for WWE management isn't if Zack Ryder is popular, it's how do they market him on TV? Can you make a guy like that, an inflated meat head who looks more like a reality TV reject than he does a legit WWE superstar, into a viable presence in the WWE?
They were able to market Santino Marella into a viable wrestler on TV. They started him off as a heel, but naturally his ability to make people laugh positioned him as a face.
Zack Ryder would be a face, but could he win matches? Could you take him seriously? And how long could he job for until all his greased up charm wore off?
The WWE may have to find out. Momentum is building.
For a recap on this week's WWE Buzz, as well as thoughts and feedback from around the world of wrestling, stay right here.
If you have comments, questions or thoughts for discussion leave them here.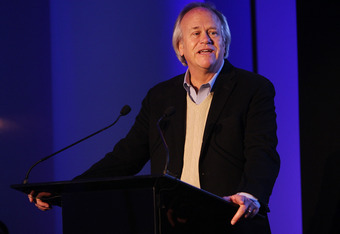 Dick Ebersol leaves future uncertain for WWE
It's not always been easy to get big networks to believe in what the "fake wrestling" world was doing. For Vince McMahon he had a believer in NBC Sports president Dick Ebersol.
Those days are over.
While Ebersol may support from afar, it won't be with NBC. Word has it that Ebersol has resigned from NBC Sports after a failed contract negotiation.
What does this mean for WWE?
Well, it could mean plenty. As the WWE has been expanding their brand name(i.e dropping the "Wrestling" from their company name, getting into mainstream movies as well as books and reality TV) they are no doubt looking for mainstream support. That means that NBC would have been a smart ally to have.
WWE: The 25 Most Notorious Villains in Wrestling History
That doesn't mean that there is no good will there. What it does mean, is that there will be a new boss and a new vision for their sports brand. WWE loosely falls under that division.
Let's not forget that NBC owns USA. So the next time the RAW TV contract comes up it could be a different kind of negotiation than McMahon may have been hoping for.
This doesn't spell doom for the WWE, but it's the last thing that the WWE probably wanted to hear.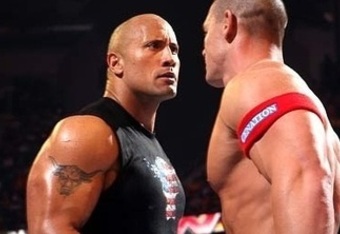 WWE has a lot of places to lay blame for poor ratings
The WWE is struggling to figure out why, after they announced the biggest WrestleMania match of all time, are the ratings for their flagship show on the decline?
The reason is plenty and it starts and ends with that match for WrestleMania.
There is no doubt the hype will be at a fever pitch come next February. People will be in breathless anticipation waiting to see this epic duel. However, that's not til next year.
The WWE misplayed their hand by hyping a match so far in advance. The story should have built organically. Now everything that happens seems like fluff to wait for the real thing to take place.
WWE: The 25 Most Notorious Villains in Wrestling History
Even though we are wrestling fans are conditioned to believe that real feuds will never been resolved until they are done on Pay-Per-View, we can, at least to a certain degree, hope that there will be some sort of twist or turn in the meantime.
But the Rock is off TV and when he comes back there may be a ratings spike, but nothing will sustain since everyone is completely aware that it's a big tease.
What the WWE might want to risk is trying to build a Rock program with the Miz for SummerSlam. That could keep ratings up and allow the fans to get an early glimpse of the Rock.
No one in the WWE, not even Cena, draws like the Rock does.
Playing it the way they did was a bad move. We know we aren't going to see the Rock, so why bother watching?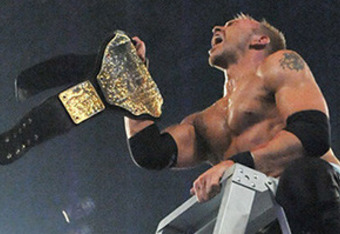 WWE News examines Christians reaction to losing the title
Christian isn't a fool. He's smart and understands just what his position in the company is and what his job is. That's why when he was on Between the Ropes he said he appreciated the fanfare over his sudden loss to Randy Orton but that he understood the bigger picture.
Look Christian, whether some like to admit it or not, understands that the belt is a prop. It's a symbol that you made it, but for Christian it won't matter at the end of the day. He's a World Champion. 50 years from now if people mention Christian as a champion, they won't care at all if he held it for 5 days or five weeks. It will be counted all the same.
WWE: The 25 Most Notorious Villains in Wrestling History
Christian has handled this whole situation with class. His goal for that match was to put on one hell of a show and they did just that. I won't worry for a second that Christian has any sour grapes about what happened. It took him a long time to get there and he got there. There are guys in the company that would kill to have gotten a chance to taste what Christian got to taste up on that ladder.
Everyone knows it. Christian knows it. He's moved on.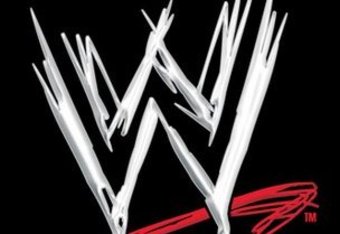 WWE makes changes to their insurance policy
It's been the WWE's stance for years that they don't give out insurance to their wrestlers. However, the times they are a changing.
Now the WWE expects all their in-ring talent to have insurance. No, they won't be providing it, but they expect each wrestler to have it. There is no rule on how much insurance, just that you have it. Additionally this only applies to in-ring performers.
According to this report from Wrestlezone.com
The reason behind this new move is two-fold. One, sources are claiming that it's somewhat of a knee-jerk reaction to UFC recently instating an insurance policy of its own. Second, Vince McMahon feels that "wrestlers" are a lot like plumbers, for example, in that if you choose to hire one, he or she must be bonded and insured independently. Vince feels that if a performer wants to work for WWE as an independent contractor, then he/she must bring everything necessary to the table in order to be one.
WWE: The 25 Most Notorious Villains in Wrestling History
It's unfortunate that Vince McMahon and the WWE have these kinds of policies in place. Yes, the WWE does have a right to hire independent contractors, but at the same time they are asking these people to put their lives and their bodies through hell. And they ask them to do it without any sort of benefits from the company.
It's a shame, and it doesn't justify why wrestlers end up broken down and broke, but it certainly makes you understand it a little better.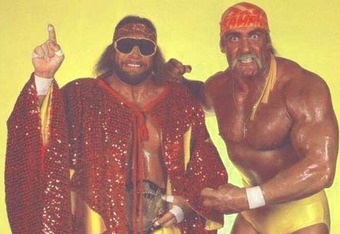 Randy Savage was in a class that few were
There is a long list of performers who have dazzled in the ring. From Shawn Michaels to the Undertaker to Bret "the Hitman" Hart, to Rey Mysterio Jr.
There is a much smaller list of elite mic guys. I'm not talking guys who knew how to cut a promo. Theirs is a long list of those guys as well. I'm talking about guys, who in their prime, had complete authority over an audience.
John Cena is good with a mic, but not in that class. Edge was great with a mic, but not in that class. To my estimation, and this my thinking off the top of my head, there were five guys who can say they ever had complete control of a crowd.
Hulk Hogan, The Rock, Steve Austin, Ric Flair and Macho Man.
Now don't confuse this: every wrestler has that moment where they absolutely own a crowd. There are, however, few and far between on those moments for most.
For the great ones, the five that made my list, they weren't always able to do it. There were times periods at the height of their powers when they could do it, but still no one could do it with that kind of consistency.
Macho Man was an elite performer and when he spoke you listened. He had control.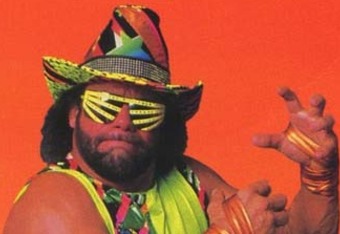 Randy Savage is paid fitting tribute on WWE.com
You knew it wouldn't take long for the dust to clear and for the WWE to make sure they honored the passing of one of their biggest and brightest all time stars.
WWE issued a statement on their website just minutes ago:
WWE is saddened to learn of the passing of one of the greatest Superstars of his time, Randy Poffo, a.k.a. Randy "Macho Man" Savage. Poffo was under contract with WWE from 1985 to 1993 and held both the WWE and Intercontinental Championships. Our sincerest condolences go out to his family and friends. We wish a speedy recovery to his wife Lynn. Poffo will be greatly missed by WWE and his fans.
WWE News: Wrestling Legend Macho Man Randy Savage Dies in Car Accident
While Randy's professional career isn't nearly as important as the personal losses his family is feeling and his friends are feeling at this time, it is still a shame that Macho Man never got the chance to get back to the WWE one last time.
Still, the WWE and Macho Man Randy Savage had a partnership that allowed them to both grow and prosper. Macho Man was the right superstar in the right place at the right time.
The WWE will miss him and cherish the memories he brought them and the one's he brought us.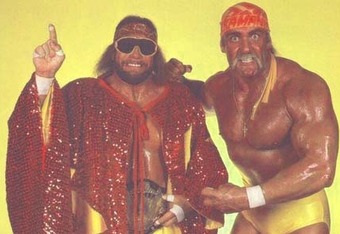 Randy Savage and Hulk Hogan had just started talking again
Wrestlingnewsworld.com grabbed a post that Hulk Hogan had on his Facebook concerning Randy Savage's passing. Hogan and Savage, of course, were two of the more prominent figures in the WWE/WWF during its most popular era.
Hogan posted:
I'm completely devastated, after over 10 years of not talking with Randy, we've finally started to talk and communicate. He had so much life in his eyes & in his spirit, I just pray that he's happy and in a better place and we miss him. We miss him a lot. I feel horrible about the ten years of having no communication. This was a tough one. HH
Hogan and Macho Man had reportedly had a feud over a failed relationship in Savage's life. It's a shame that two guys who were giants of the business fought for so long and then reconnected to each other so late.
WWE News: Wrestling Legend Macho Man Randy Savage Dies in Car Accident
At the very least it can be assumed that the last time they spoke they were on good terms.
It's never easy to think about the time you wasted with someone just fighting with them. In the world of wrestling it must be hard as well. Your family you see more often, those rifts get repaired easier.
In the wrestling world guys leave, guys travel separately. It can be tough I'm sure. It's a shame.
But Hogan does speak for the whole wrestling community when he hopes that Randy Savage is happy and in a better place.
That's all any of us can hope for.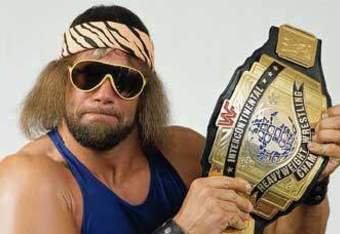 Randy Savage's passing sparks response from TNA
TNA was lucky enough to employ Macho Man for a short amount of time.
Upon hearing the news that he passed, TNA issued this statement:
TNA posted:
TNA joins the entire wrestling world in mourning the passing of the legendary "Macho Man" Randy Savage

Savage was one of the most talented athletes to ever compete inside a wrestling ring. He truly transcended professional wrestling, becoming one of the true "icons" of our sport. Millions of wrestling fans grew up watching Savage battle other legends such as Hulk Hogan, Ric Flair, Ricky Steamboat and many more.

Savage appeared with TNA during our 2004 "Victory Road" and "Turning Point" events - memorable moments that we hope wrestling fans will never forget.

TNA hopes all of our fans remember Randy Savage's amazing life and career, and how he helped shape the sport as we know it today.
Randy Savage remembrance: WWE News: Wrestling Legend Macho Man Randy Savage Dies in Car Accident
TNA gets called to the carpet a lot for what they do wrong. However, when it comes to handling an event so sad TNA got it right. It was a touching statement that reminds us just how important Macho Man was to the sport.
If you remember Macho Man's stint in TNA and have any memories that you'd like to share please share them here.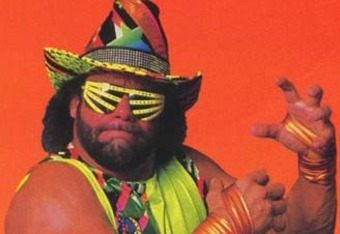 Randy Savage sure to be honored by the WWE
The WWE, at least at the time of writing this post, hasn't come out publicly with any thoughts on the passing of one of their wrestling legends.
This is smart of the WWE to wait until it's verified and to make sure that they know all of the facts surrounded the death.
While I don't say this to be crass or imply a thing about Randy Savage's passing, I do know that Vince McMahon never felt like a bigger fool than he did after they did a three hour tribute to Chris Benoit. So McMahon and company will wait to make sure they are clear on what the story is.
To read a tribute to Macho Man, check: WWE News: Wrestling Legend Macho Man Randy Savage Dies in Car Accident
Of course you can expect that when RAW rolls around the WWE should have something special for him.
They often do the ringing of the bell to pay tribute to one of their own, but Macho Man was in the upper echelon of icons and so a tribute beyond that may be in order.
These Randy Savage posts are about you, the fans. I want to know what you guys think would be a fitting way to pay respects to one of the sport's greatest personalities.
Leave your comments below.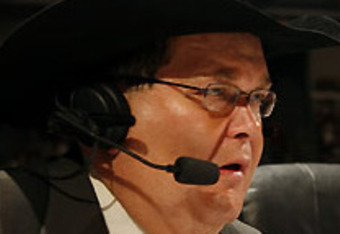 WWE News discusses Jim Ross's comments on theft of moves
For one reason or another the subject of stealing moves has been pretty popular these days. Jack Swagger and Randy Orton were chastised by Kurt Angle for taking finishing moves. CM Punk was called out on the indie circuit for stealing a move as well.
According to a recap of Jim Ross's blog posted on LordsofPain.net, the hall of fame announcer doesn't see what the big deal is.
Ross writes:
'Stealing wrestling moves' is so much to do about nothing in my opinion. If not, is Ed 'Stranger' Lewis spinning in his grave every time we see the occasional headlock utilized when an athlete actually applies logical, wrestling holds? Or what about circus trapeze artists when a wrestling match breaks down into not much more than a succession of flips, flops, and flies leading to an inside cradle for the eventual pin?
Ross is a bit confused between the idea of a simple wrestling move and a finisher, but I get his point.
15 NFL Stars We'd Like to See in the WWE
Do you think it's wrong that wrestlers use similar moves and finishers?
My thinking on it has always been that you try not to use a move as your finisher if it belong to someone else, or if it's so iconic that you can't pass it off as your own.
On the other hand, if you want to use a Rock Bottom as part of your arsenal than you should be able to. Orton use the Angle Slam as part of build to his finisher and since it's not his finishing move there is nothing wrong with that.
Wrestlers need to accept the fact that there are just a limited number of moves one can perform. There is going to be some overlap.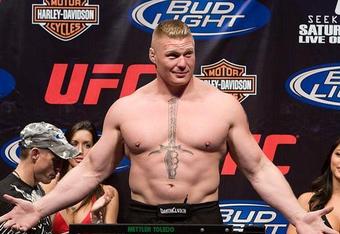 WWE may have not put Brock's health first
The life of a WWE champ is demanding, but so much so that his health concerns are ignored?
In Brock Lesnar's book DeathClutch, he discusses life as a UFC and WWE Superstar. While it's no shock that Brock Lesnar wasn't happy in the WWE, his book give the details of life after a concussion.
After his WrestleMania match with Kurt Angle, Lesnar was suffering from a severe concussion. Here is an excerpt, published on Wrestlezone.com, where he chronicles the events the morning after.
Lesnar writes:
The next morning, I was supposed to do a sponsor appearance, but I couldn't get out of my hotel bed. After I received a few phone calls to rouse me, I finally crawled out and made it down to the appearance. When the sponsor's people saw me throwing up from the aftereffects of the concussion, they sent me back to the hotel.

After you play in the Super Bowl or the World Series, you get some time to yourself, or to take your family on a vacation. Not in pro wrestling. You're right back to work the very next day, doing live TV for Raw the first night, or taping SmackDown! two nights after WrestleMania. Kurt made it through the match, and I was lucky to "only" have suffered a concussion. Kurt went in for the alternative surgery, and I was right back on the road as WWE
15 NFL Stars We'd Like to See in the WWE
Of course Brock makes it unclear if the WWE knew about his concussion. Still, this sort of "go-go-go" mentality has been a huge part of the wrestling business for years. It's why so many of these guys are tired out and susceptible to further injury.
The constant grind isn't for everyone. It clearly wasn't for Lesnar. It's no wonder he left and no wonder why he'll never come back full-time.
You have to love the business to allow yourself to be a part of the factory. Lesnar never loved the business.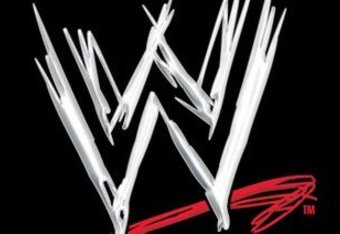 WWE News discussing RAW's Las Vegas Return
According to local advertisements RAW is going to bring back an old favorite upon it's return to Las Vegas in June.
RAW Roulette.
Yes, it's the time honored gimmick where a wheel dictates the show. It's likely being brought back because of its association with the gambling capital of the world.
What do you guys think? Are gimmicks like RAW Roulette something you like to see or something you could care less about seeing?
15 NFL Stars We'd Like to See in the WWE
Me? I don't care. I would like these "breather shows" as I call them(they take a slight departure from storylines to have a little fun) if they were booking the rest of their product better. I'm not saying I have all the answers on how to create a compelling product, but I do know that it's been a bit stale these days.
RAW Roulette may have more importance these days as most of the RAW shows are feeling a bit stale. However, what I'd like to see is gimmicks like these be a chance to really create some organic storylines. Throwing two guys into a match that you wouldn't have expected and seeing if the way they work together could lead to something better.
That's what I'd like to see. Too bad the WWE is content with doing the same old thing.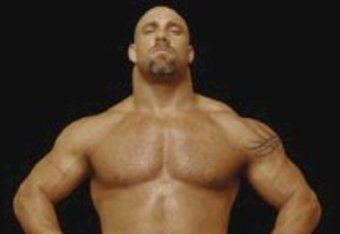 WWE might have to make room for Goldberg
TNA certainly tried to woo Goldberg. For a company struggling there was no question that Goldberg would have been a huge steal.
But Goldberg had no interest in TNA at all.
According to an insider to Wrestlezone.com, Goldberg had no intention of coming back to TNA.
The insider said:
Bill views them [TNA] as a minor league. Bill was hungry to work WrestleMania in Atlanta so his son could see him just one time do his thing as Goldberg, but he has no desire to tarnish his image as a top draw by playing for a losing team like TNA.
He goes on to say that Goldberg wasn't happy with how he was booked in the WWE when he was there.
15 NFL Stars We'd Like to See in the WWE
While some might be hearing a reflection of sorts, I'm hearing that Goldberg might be interested in a do over.
With the success the WWE is having with the Rock it wouldn't hurt for them to bring Goldberg back on a smaller scale.
With the money the Rock is making off of coming back to the WWE, it's likely that Goldberg is paying attention and could be interested in making one more run.
Something tells me that if Undertaker doesn't have a quality opponent for WrestleMania 29 that Goldberg would be the perfect opponent. Who better to take on Undertakers undefeated streak than the man who may have had an even more impressive streak.
Don't rule out Goldberg back to the WWE.