25 Sexiest NASCAR Hotties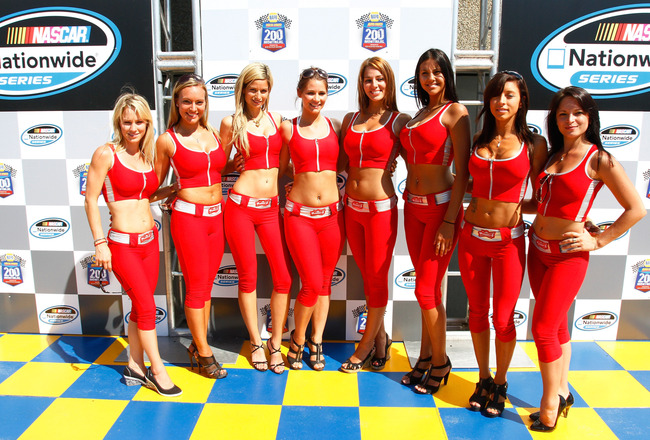 Jason Smith/Getty Images
There is a reason that NASCAR is one of the nation's top watched sports, and it is not because the drivers go around the same track over and over again.
It is because of the very hot women that surround the men in jumpsuits.
While you would be hard up to find too many people that would call NASCAR driver athletes, these women flock to them like they can dunk and hit home runs.
Here are the top 25 hottest women in NASCAR...
25. Christy Futrell McMurray
She is not one to flash in Maxim magazine, but McMurray is the wholesome type many NASCAR fans love.
24. Crystal Hornish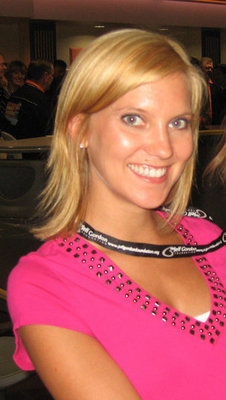 While Sam Hornish Jr. still looks for his first trip to the winners circle, he has done a good job scoring his wife Crystal.
23. Nicole Lunders Biffle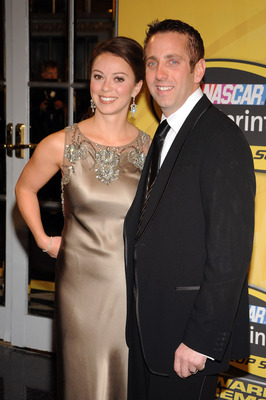 e.g. 'Chicago Blackhawks', 'Chicago Cubs'
Brad Barket/Getty Images
They say behind every great man is a woman pushing him to do all the things he doesn't want to do. Greg Biffle is definitely motivated by this gorgeous lady.
22. Beccy Gordon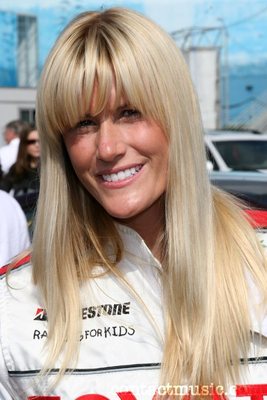 She comes from a rich tradition of racing. Her father, sister, and brother (Robby Gordon), have all raced at some point. A girl like this is as close to NASCAR as you can get without touching the track.
21. Delana Harvick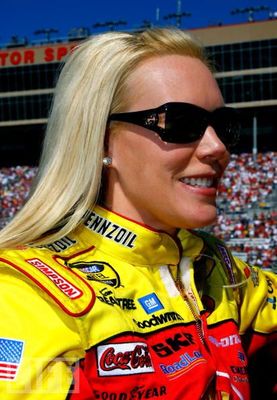 Not only is she a co-owner of Kevin Harvick Inc, but she also spends a lot of time up in the pit box during the race. She is not just another pretty face – she is a true fan.
20. Kate Edwards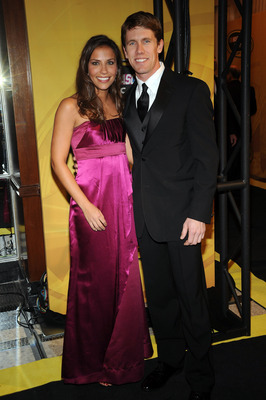 The husband of Carl Edwards, Kate is a woman of class and beauty. Edwards doesn't do a back flip for no reason. He is married to a gorgeous woman.
19. Connie Montoya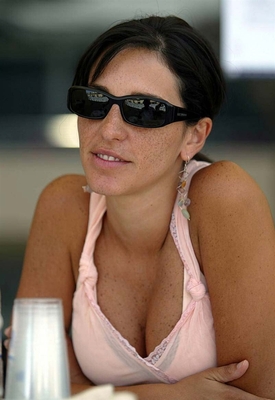 Juan Pablo Montoya brings a little culture to NASCAR. We are all very grateful that he brought his wife with him for her Colombian flair.
18. Katie Kenseth
e.g. 'Chicago Blackhawks', 'Chicago Cubs'
David Becker/Getty Images
How does this picture not read, someone is clearly better looking in this relationship.
17. Eva Busch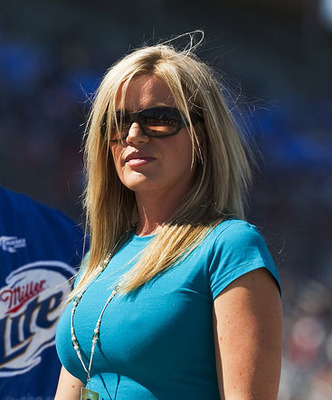 The Busch brothers really know how to pick them. Eva and Kurt married in 2006 and have remained strong ever since. She is one of the circuit's hottest WAGs.
16. Chrissy Wallace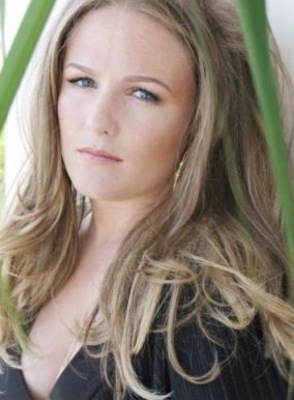 Another lifetime member of the racing community, Wallace is related to Mike, Rusty, and Kenny Wallace. She herself has done some racing, but we know her best for her NASCAR family and her good looks.
15. Amanda Speed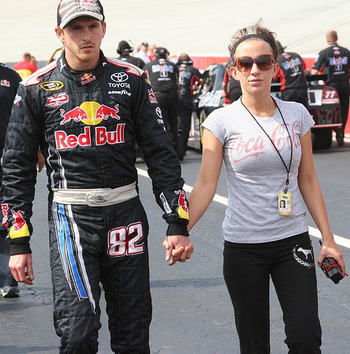 What a great racecar driver WAG name! It sounds more like a character in a movie than a real person, but hey, I don't judge.
14. Nicole Briscoe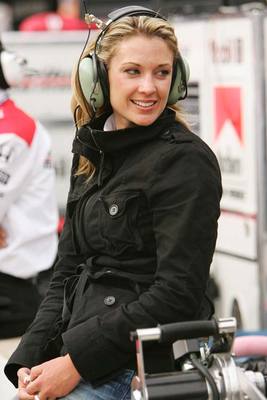 Briscoe is a well-known TV personality that works for the Speed Network and on ESPN's NASCAR now. She married driver Ryan Briscoe four years ago, and is still much more well known than he is.
13. Trisha Grablander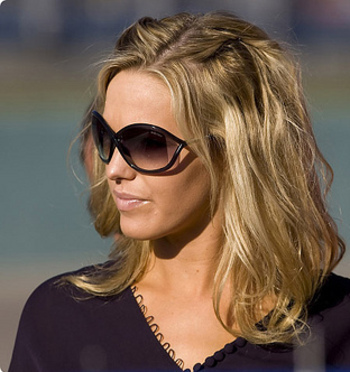 e.g. 'Chicago Blackhawks', 'Chicago Cubs'
Casey Mears, you are one lucky man. I wish I was a middle of the road NASCAR driver too so I could land a girl like this.
12. Amber Cope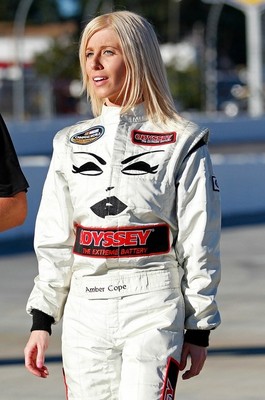 This blond hottie is a professional driver who comes from a long line of racers. She debuted in October of 2010 and has been going strong since. If only there were two of her…
11. Angela Cope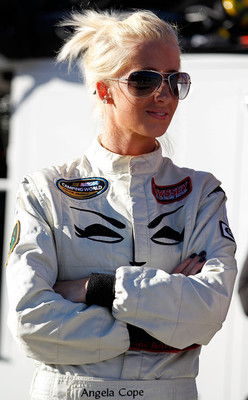 Oh wait, there is! Twin sister Angela Cope also debuted in the same 2010 race, after a successful amateur career. This is only the beginning of the Cope reign. I see a new shake and bake combination in the works.
10. Jennifer Jo Cobb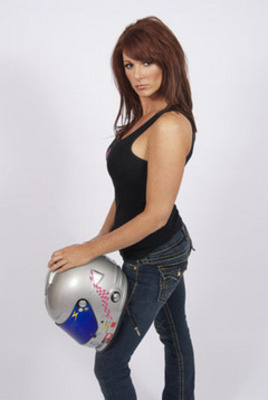 She is a driver and owner of Jennifer Jo Cobb Racing racing. There is something to be said for a woman who owns her own car and then will kick your behind around the track with it.
9. Jessica Zemken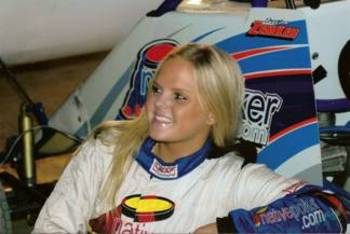 The rumor mill pumped out that Jessica Zemken and Tony Stewart are dating. She is a driver herself, making their relationship that much more interesting.
I definitely would not want to get in the back seat of a car with both of them up front calling the shots.
8. Samantha Sarcinella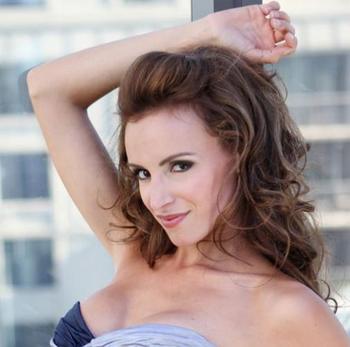 Sarcinella and Kyle Busch tied the knot on December 31, 2010. Busch hopes that she will be the lucky charm that he needs to finally break through and de-thrown Jimmie Johnson.
7. Chandra Johnson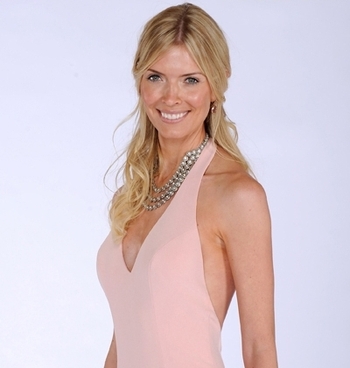 She is the wife of Jimmie Johnson's and an absolute bombshell. They have been married for years, and getting to be with her day in and day out explains why he has won so many championships.
6. Erin Bates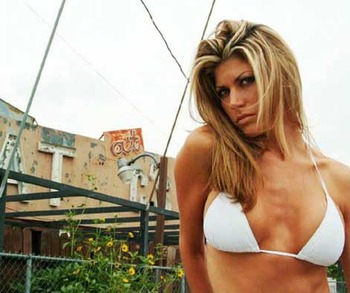 Bates boasts a great resume that includes her work on Speed TV and a relationship with Brian Vickers. Its nice to date someone who is knowledgeable in your field – even if that includes making a continuous left turn.
5. Danica Patrick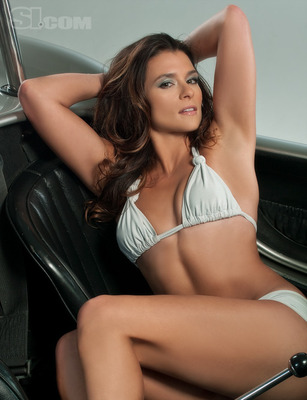 Everyone knows about the salacious speed demon, who made her NASCAR debut in 2010. She has only one top 10 finish, but that won't stop us from watching her every chance we get.
4. Jordan Fish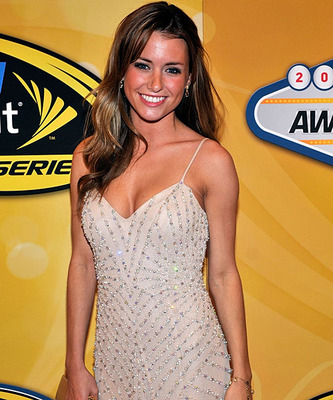 A girlfriend like this will certainly raise Denny Hamlin's adrenaline levels and hopefully make him drive faster… You got to love NASCAR
3. Lynne Allmendinger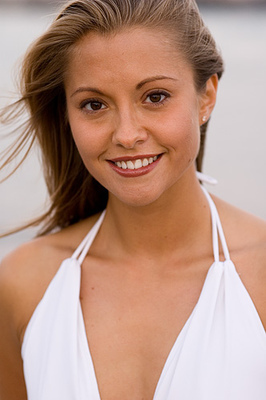 Although A.J. Allmendinger has as many wins as I do, he lands a chick like this – life isn't fair. Lynne Allmendinger is one of the best looking NASCAR WAGs around and is making her way up the top 5.
2. Nikki Taylor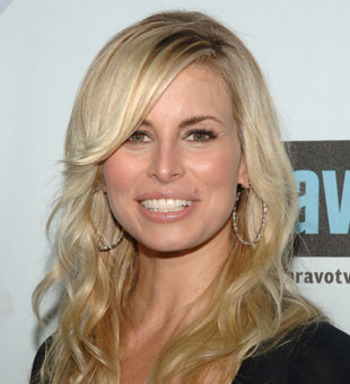 Supermodels cheering on speeding cars – NASCAR (1), all of the sports (0).
1. Ingrid Vandebosch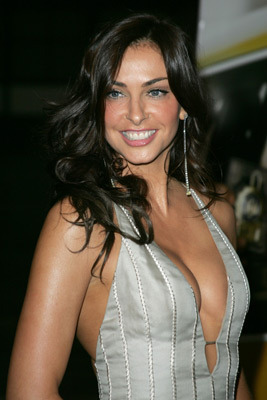 The Belgian model and actress is Jeff Gordon's second wife. They have two kids together, though you could never tell with this beautiful woman.
Gordon has won many races in his life but has few better trophies than Vandebosch.
Keep Reading