Cleveland Cavaliers: What Should Be David Kahn's Fate After Lottery Statements?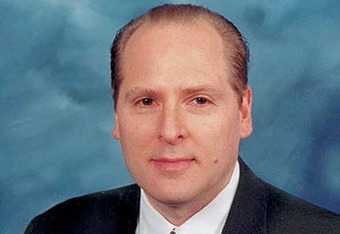 Cleveland Cavaliers Got the Top Pick in the NBA Draft, But One General Manger Is Suspicious
David Kahn never ceases to amaze me.
First it was the drafting of multiple point guards in the same draft, then it was comparing Darko Milicic to Chris Webber and and his former teammate Vlade Divac — in front of Webber himself, leading to a hilarious exchange.
But last night takes the cake. The Minnesota Timberwolves had the best odds of grabbing the top pick in the draft, which always means that you essentially have no change of getting that pick, just based on how the lottery has worked since the start.
The Cleveland Cavaliers won, with owner Dan Gilbert's son serving as the team's representative and when Kahn saw him alongside him in the final three, he knew the fix was in.
Per ESPN.com:
Wolves general manager David Kahn said he knew Minnesota was "dead" when it got down to the final three of himself, Utah executive Kevin O'Connor and Nick Gilbert.

"This league has a habit, and I am just going to say habit, of producing some pretty incredible story lines," Kahn said. "Last year it was Abe Pollin's widow and this year it was a 14-year-old boy and the only thing we have in common is we have both been bar mitzvahed. We were done. I told Kevin: 'We're toast.' This is not happening for us and I was right."
Priceless.
Only David Kahn would insinuate the entire process is rigged only minutes after the lottery is over. Furthermore, why does it matter that Cleveland is first? It's not like the Timberwolves needed a point guard anyway.
Doesn't he remember drafting Ricky Rubio or has he flat out lost his mind at this juncture? Either way, he's going to get a shot at Derrick Williams or whatever other player he had his eye on in the draft. It was a moronic statement from an awful executive and it's only a matter of time before David Stern cracks down on him with vengence.
MUST READ: 2011 NBA Draft Lottery: The Worst Screw Up In Each Team's History
Stern doesn't tolerate most things, but he certainly won't put up with a league employee implying that there's corruption and conspiracy going on within the NBA to promote an agenda for certain franchises that he picks out as charity cases.
Kahn is going to get a massive fine and a very angry phone call, if he hasn't gotten the latter already.
Most recent updates:
This article is
What is the duplicate article?
Why is this article offensive?
Where is this article plagiarized from?
Why is this article poorly edited?