Phoenix Suns: Draft Options at No. 13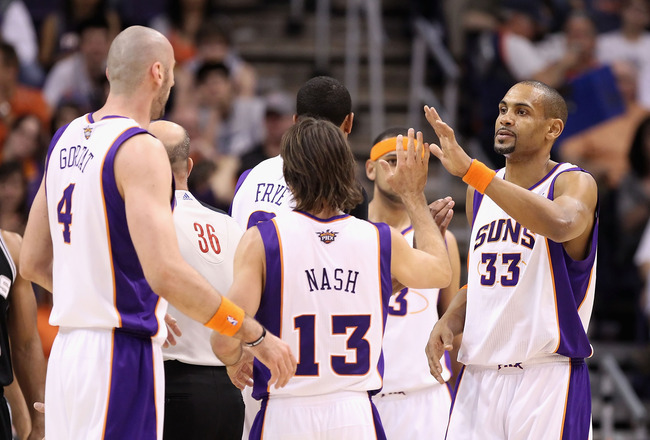 Christian Petersen/Getty Images
The Phoenix Suns received the No. 13 pick in the upcoming NBA Draft, and can go many different ways with the pick.
Will they stay on their trend of trading picks on draft day? Or will they actually draft a player and let that player develop in their system.
Phoenix hasn't had a great draft track record of late.
First-round picks Earl Clark and Alando Tucker, are no longer with the team, and center Robin Lopez hasn't done anything spectacular in his short NBA career.
The Suns can't miss with this pick, or it will set their team back for many years to come.
Alec Burks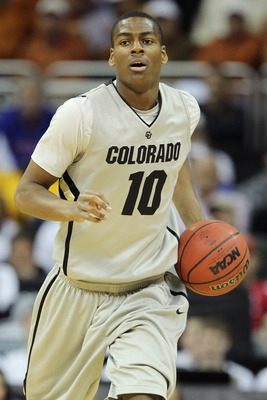 Jamie Squire/Getty Images
The potential this kid has is amazing. The 6'6" shooting guard from Colorado could ease the transition from Vince Carter to the next guy in line.
If the Suns decide to take him, or if he falls to them, you can expect him to get minutes early.
If they don't bring back Carter, then the Suns will need to pursue another 2-guard either through free-agency or through a trade.
Alongside Grant Hill and Steve Nash, Burks would have the luxury of having two veterans he could imitate in becoming an NBA star.
It also helps that Steve Nash would be feeding him passes all game.
The Morris Twins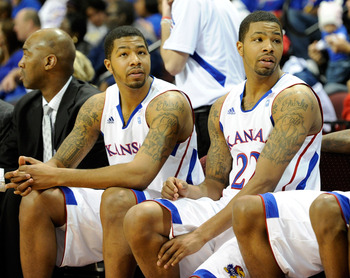 Ethan Miller/Getty Images
Both the Morris twins had great careers at Kansas. Both of them would add to the Suns front court depth. However I don't think either will become NBA stars.
They will be good players don't get me wrong, but I don't think they are the type of players the Suns need right now.
One, if not both, should be available when the Suns are selecting. If the Suns decide to take one of them, I believe Marcus would be the better pick.
He played the 4 in college, which is what he would play in the NBA, and he knows how to be the go-to man.
However, if he can add a few pounds to his frame, develop that mid-range jump shot he has, then he could become a good player down the road.
Tristan Thompson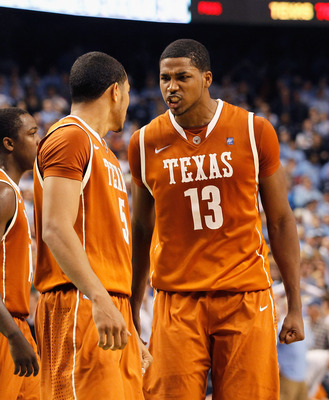 Kevin C. Cox/Getty Images
In my opinion, Tristan Thompson would be the best fit for the Suns.
His defensive presence, along with Marcin Gortat, would form one of the more physical front lines in the NBA.
His shot blocking ability is excellent, and most of the reason he has shot up draft boards since he arrived in Austin.
If he develops his offensive game, he could end up being a starter for this team in a few years.
He would also need to get used to the pick-and-roll with Nash if he wants to play sooner, rather than later.
Jimmer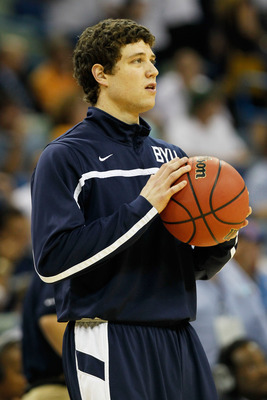 Kevin C. Cox/Getty Images
The Suns need a replacement for Steve Nash. While Jimmer might not have the passing skills of Nash, he is a much better shooter and a better athlete.
If they draft Jimmer, he could sit behind Nash for a year or two, and learn how he plays and what he does to be a great point guard.
He would be a great option at 13 for the Suns, who could potentially find their next franchise point guard in this draft.
Jimmer reminds me a little of JJ Redick—a guy who dominated college, but could take a while to find his groove in the NBA.
Jordan Hamilton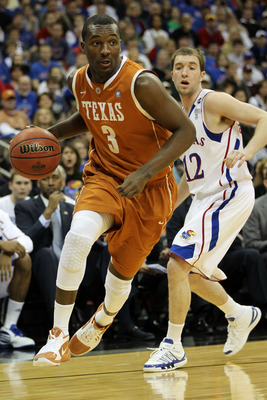 Jamie Squire/Getty Images
With Grant Hill and Vince Carter getting up there in age, the Suns desperately need a young wing that can score the ball.
Hamilton is probably one of the better pure scorers in this years draft.
Hamilton could bring to the table what Shawn Marion brought for years in the desert. A high-flying wing guaranted to get the crowd on it's feet.
While Hamilton might not be the defender that Marion was, but he could make up for that with his offense.
Hamilton would most likely sit behind Grant Hill for a year or two, which would help his development and pair that with his incredible potential.
With the NBA Draft approaching, NBA Mock Draft season is here. Stay tuned to Bleacher Report for updated mock drafts, along with the latest NBA Draft news, analysis, rumors and predictions.
Keep Reading

Phoenix Suns: Like this team?