Maria Sharapova: Why Tennis Needs Her at the Top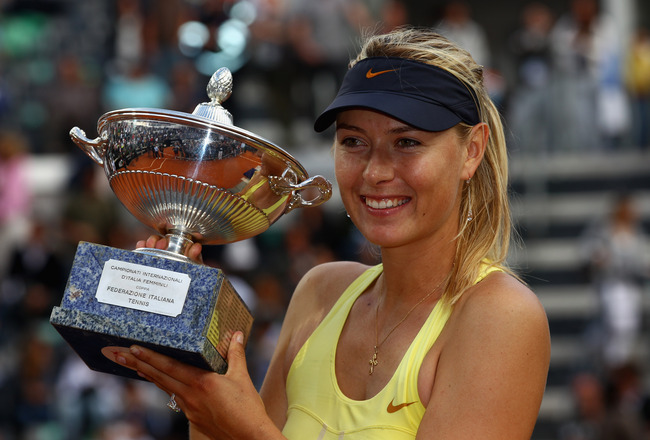 Clive Brunskill/Getty Images
Maria Sharapova, who has won every Grand Slam but the French Open, won the Rome Masters title by beating Samantha Stosur, 6-2, 6-4. If you're a fan of women's tennis or a fan of hot women in general, this is good news.
The win is huge for Maria Sharapova, who is looking to reclaim her spot as the No. 1 women's player in the world.
This would not only be great for tennis, but it would also be great for those of us that enjoy seeing the Russian beauty both on and off the court.
In case you still have your doubts, the following slides will show you why we need Maria Sharapova back on top.
The Height of Success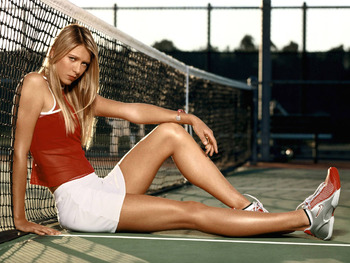 Sharapova has one distinct advantage over most of her opponents: height. Standing at 6'2", Sharapova uses her long, lanky frame to reach balls that would get past most shorter opponents.
Her height also gives her a great angle on her serve, which is one of the best in the game.
On a more important note, her height gives her one of the best pairs of legs in the game.
She Looks Good in a Gown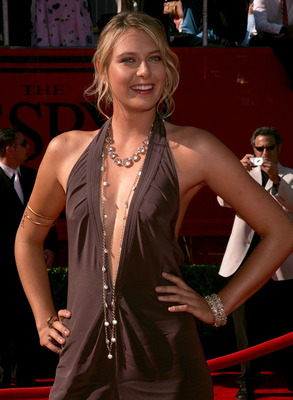 Mark Mainz/Getty Images
When Sharapova was on top of the tennis world, we had the privilege of seeing her at awards shows like the ESPYs and at other high-profile events.
Now that she's been out of the tennis spotlight, she hasn't been making the appearances that she usually does.
A return to the top of the rankings would give Sharapova some much-needed airtime on red carpets and late-night talk shows.
Killer Combo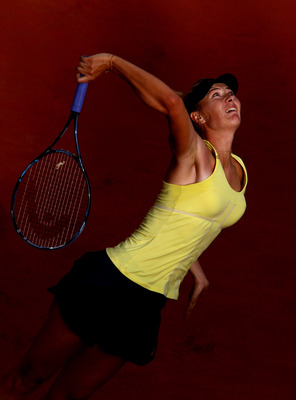 Clive Brunskill/Getty Images
Too often in sports, you see attractive female athletes who unfortunately aren't very good at their sport. They get caught up in photo shoots instead of practice, and before we know it, they're out of the sport.
Sharapova is one of the few athletes who has managed to be both unbelievably hot and unbelievably good, so we'd hate to see her slide into Kournikova territory.
Sharapova needs to be good so that we know a female athlete can be both hot and talented.
She Looks Good in a Bikini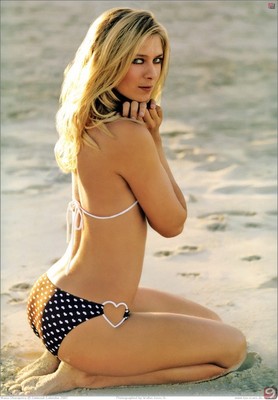 She's definitely not the only female tennis star who looks great in a bikini, but we miss seeing pictures of Maria in a swimsuit at the beach.
She's getting old for tennis, but she's only 24, so her best years are still ahead of her when it comes to modeling.
The better she does the more photo shoots she will be offered. So for our sake she needs to start winning again.
More Sasha!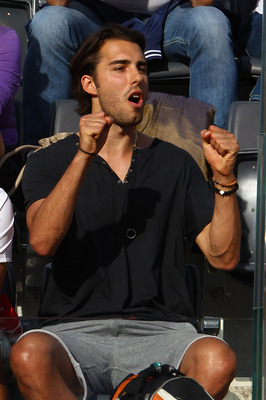 Clive Brunskill/Getty Images
As some of you may know, Sharapova is engaged to NBA guard Sasha Vujacic. Since Sasha was traded from the Lakers to the Nets, he doesn't really get much airtime on national television.
As we saw this past weekend, Sasha has nothing to do but attend his fiancee's matches during the offseason (not like he should be putting up jump shots or anything), so if she does well then we'll definitely get our fair share of Sasha.
Keep Reading