2011 French Open Preview: Who's Hot? Who's Not? Nadal, Djokovic, Federer and Murray?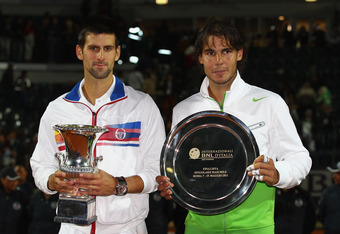 Clive Brunskill/Getty Images
The French Open gets underway on May 22, 2011, and the top four in men's tennis will all be vying for the championship trophy on the grounds of Stade Roland Garros. Each man feels he has the right recipe for success on the red clay.

Rafael Nadal, who has won five of the last six French Open trophies, will be looking to equal the record of Swede Bjorn Borg in 2011 by winning his sixth title.

Roger Federer appeared in four consecutive French Open finals from 2006-2009, finally winning his first championship in 2009. Federer will be seeking to win his second title at Stade Roland Garros and career grand slam title No. 17 in Paris.

Novak Djokovic is on a 37-match winning streak having just beaten world No. 1 Nadal on his favored clay surface in both Madrid and Rome. In fact, Djokovic has pulled to within 405 ranking points of Nadal now cemented in the No. 1 spot.

Andy Murray, who showed he has the right stuff by playing Djokovic to the wire in the Rome semifinals, is back in the discussion and edging closer to the No. 3 seed Federer. Will the Scot continue to show marked improvement on the clay?

Who's hot? Who's not? Stay tuned for further analysis.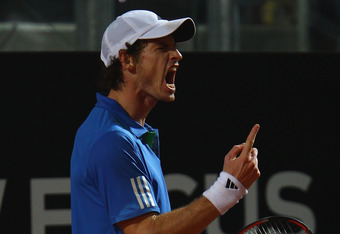 It took No. 4 ranked Andy Murray's performance in Rome to remind the tennis-viewing public that this man from Scotland could really play a mean game of tennis. During Murray's semifinal battle with Novak Djokovic at last week's Italian Open, Murray held the win on his racket after losing the first set to Djokovic 1-6.

That was not exactly the kind of opening set to inspire confidence in the player being unceremoniously trounced. Yet, the Scot did not give up, battling back to take the second set from Djokovic at 6-3. Murray upped the action in set two, firing winners that were as devastating as those of his Serbian opponent.

In the final set, Murray twice found himself a break up and at one point Murray served for the set. Ultimately, however, Djokovic stopped the Scot dead in his tracks finding a way to break back. The final set came down to a tiebreak which Djokovic won going away.

When people consider players who might win the 2011 French Open, Murray is not often in the conversation; but, after his performance in Rome, Murray is convinced he can win in Paris.

Perhaps, like Djokovic in 2011, Murray's game will jell and solidify the promise the tennis experts felt Murray owned all along. The Scot will have a chance to prove his mettle as action gets underway on May 22 on the grounds of Stade Roland Garros.
This article is
What is the duplicate article?
Why is this article offensive?
Where is this article plagiarized from?
Why is this article poorly edited?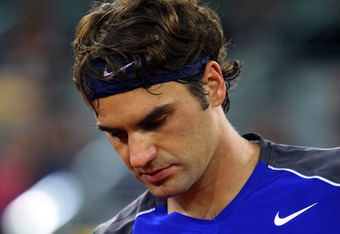 After losing during the 2010 U.S. Open quarterfinals, Roger Federer mounted a successful fall indoor campaign. The Swiss ended 2010 by winning the Barclays World Tour Finals in London. After that win, most felt Federer would have another opportunity to win major title No. 17.

So far in 2011, Federer has compiled a 28-7 record, losing three times to Novak Djokovic, twice to Rafael Nadal plus unexpectedly losing to Jurgen Melzer in Monte Carlo and then Richard Gasquet in Rome.

In terms of the 2011 World Tour Finals in London, Federer is fourth behind Djokovic, Nadal, and David Ferrer, having amassed 2,620 points so far this year. Federer's win-loss record is not poor by any stretch of the imagination. Most players on tour would love to have done as well as Federer in 2011.

The fact remains that Federer has won only one title in 2011 and for Federer's fans it seems like a poor year. The Swiss has not won a major title since the 2010 Australian Open. Yet, fans do not count him out, hoping that Federer can come back to win Wimbledon or the U.S Open, both of which Federer has won multiple times.

Most do not look to Federer to win the French Open; yet, he is one of two active players to have won the title. Nadal is the other. It is perhaps premature to count the Swiss out at this point.

So while Roger appears to have cooled off because he is not winning like Djokovic––let's face it. No one is playing like Djokovic.
Federer will be content to bide his time and wait for the Serbian sizzle to burn itself out.
This article is
What is the duplicate article?
Why is this article offensive?
Where is this article plagiarized from?
Why is this article poorly edited?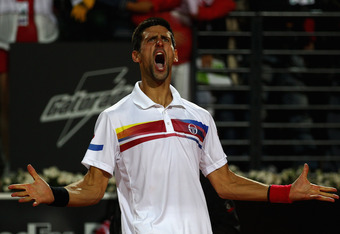 Like a man possessed, Novak Djokovic is running through his opposition like a hot knife through butter. His adversaries fall away in waves as the Serb continues his record-breaking run in 2011.
So far Djokovic has won 37 consecutive matches during seven successive title triumphs. Djokovic has not lost in 2011.
The Serb is the first player announced to have made the field for the 2011 Barclays World Tour Finals in London to be held in November. The WTF will assemble the top 8 players in the men's field for the 2011 calendar year.
This will mark Djokovic's fifth straight appearance at the World Tour Finals. Djokovic won the title once in 2008.The last time the Serb was in contention during the WTF was the last time the Serb lost a match. Djokovic fell to Roger Federer in the 2010 semifinals.
With his current winning streak, the man Djokovic is chasing now is John McEnroe who also had an incredible run in 1984 when he began the year with a record setting 42 match win-streak. That year McEnroe lost in the French Open final to Ivan Lendl. But the American ended the year with an 82-3 mark setting the highest winning percentage on record for the men's tour.
Djokovic is on track to equal the McEnroe feat. No one is hotter on tour than the unbeatable Djokovic.
This article is
What is the duplicate article?
Why is this article offensive?
Where is this article plagiarized from?
Why is this article poorly edited?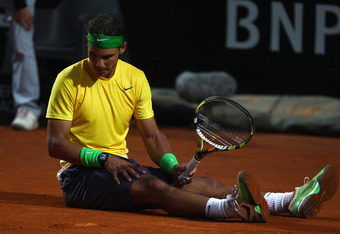 In 2010 there were not enough superlatives to describe the Majorcan's sublime clay-court game. Nadal won all three Masters 1000 clay court events as well as winning the 2010 French Open title.

Nadal became the first player ever to win all three Masters 1000 tournaments on clay in one year plus the first player ever to win three consecutive Masters 1000 tournaments.

There appeared to be no stopping him especially after the world No. 1 went on to win Wimbledon and the U.S. Open in 2010. Everyone expected Nadal to continue to win at the start of 2011, especially on clay.
But Nadal has lost the last two Masters 1000 tournaments on clay to world No. 2 Novak Djokovic who is running him down tournament by tournament. Nadal has lost four straight times to Djokovic.

The question remains–will Djokovic be strong enough to take the French Open crown from Nadal, in addition to the Madrid and Rome titles?
The clay-master Nadal is definitely cooling down in 2011 but he will never concede defeat until he has played his final match point.
This article is
What is the duplicate article?
Why is this article offensive?
Where is this article plagiarized from?
Why is this article poorly edited?