NFL Offseason Rumors: Burning News and Speculation the Lockout Fails to Cool
Grant Halverson/Getty Images
The NFL lockout doesn't necessarily equate to an offseason abyss.
Sure, Eli Manning tossing pigskin with his receivers at Hoboken High School suddenly becomes more interesting, as does every Reggie Bush tweet and mention of Vince Young around the Washington area. The NFL's withholding makes everything that used to be taken for granted that much more desired.
Kevin Kolb, Donovan McNabb and each NFL team that's about to get fined for illegal free-agent and trade contact still give us that good stuff at the bottom of the milkshake.
For those diehards so fed up with the NFL they brag about ignoring it completely (yeah, that'll show 'em!), I'm giving you the straw today. We're far from coming up with air just yet.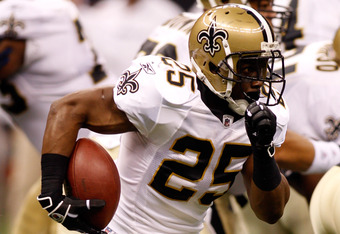 "It's been fun New Orleans" feels like years ago already, that is if you listen to Reggie Bush or anything out of Saints brass recently.
Bush's shortsighted farewell on draft night wasn't the most misguided tweet by an NFL running back this offseason, but he could hardly backtrack any faster right now. A former colleague from AOL FanHouse and one of my favorite writers to have worked with, Michael David Smith of ProFootballTalk, reveals this quote from Bush Monday afternoon.
"This is something that me, my agent and the Saints have to collectively come together to talk about and just come to a meeting point — a happy medium — because obviously there's going to have to be some type of pay cut," Bush said. "There's going to have to be some type of renegotiation."
So the former Heisman trophy winner (and loser) has officially transitioned from too proud to share servings in this deep Saints backfield to cutting down his contract just to say. After Pierre Thomas' four-year extension, the trade up in round one to acquire Mark Ingram gave Bush plenty to be spooked about.
But there are times when people — not just high-profile athletes — shouldn't have such instant access too technology. They have an iPhone app to prevent drunk texting and a Google app to do so with email, perhaps NFL teams will eventually figure a Twitter one out for anxious athletes on draft night, or the next time Jay Cutler gets injured. I really have no idea how this would be accomplished.
But I do get the hunch that Bush will return to New Orleans with his $11.8 million contract chopped down and that Saints general manager Mickey Loomis can continue to find use for him on the roster.
This article is
What is the duplicate article?
Why is this article offensive?
Where is this article plagiarized from?
Why is this article poorly edited?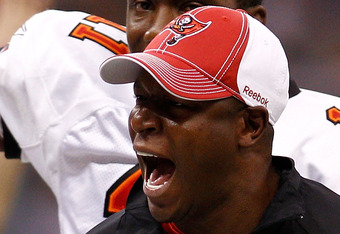 After the Tampa Bay Buccaneers rejected their "Hard Knocks" invitation via Twitter I couldn't help but vacillate on how smart a decision this was for an organization that certainly seemed publicity-hungry over the past year. "Keep the focus on the field in 2011" is the line, even though saying that would have been laughable for this franchise in 2010.
Between Coach Raheem Morris' 10-win mantra and "We're the best team in the NFC" declaration — not to mention the long-time speculation that this was a match—Tampa seemed perfect for the role. Rumblings about a "Curse of 'Hard Knocks'" disappeared after the Bengals and Jets ripped off very good seasons following the HBO training camp show. And when it comes to boastful, attention-comfortable coaches, Morris stands next in line to the Jets' Rex Ryan.
Perhaps it's the young squad, the Aqib Talib courtroom issues or — oh wait, here we go —the lockout that will wipe out most of this offseason. Players and coaches will have enough trouble organizing their practicing, conditioning and prepping for game-like situations in an incredibly small time frame without tearing a muscle, let alone worry about cameras and stage blocking.
I might be the only one on the Internet who strongly believes this, well let's really hope not, but if there was no lockout the Bucs would accept the offer.
Tampa is fine with playing in England two years in a row, even throwing one of their home games away on the 2011 schedule. That's not focusing on the field, that's spreading their brand. The Bucs perennially sweat bullets over selling out home games and keeping people interested when their team hits a rough patch. There are three NFL teams in this state, along with three of the biggest schools in college football. In no other summer would Tampa turn down that competitive advantage.
There is little doubt in my mind that this screwy offseason is the overwhelming factor in this rejection. Next probable candidate? Cancellation.
"Keep the focus on the field in 2011" should be replaced with "Who knows when we're getting on the field in 2011.".... I will now go cry in the shower.
But to end on a happy note, here are my next few hopeful candidates. Yippee!
Carolina: Cam Newton, franchise hungry for an image change after last year.
Raiders: This team is always entertaining, though I get the feeling crazy stuff will go down internally that they don't want the world finding out about. Someone's getting fired or punched in the face, or both simultaneously.
Redskins: If you don't count winning or making the playoffs, this has been the most intriguing organization in football over the past 10 years. The 'Skins keep it interesting better than anyone.
This article is
What is the duplicate article?
Why is this article offensive?
Where is this article plagiarized from?
Why is this article poorly edited?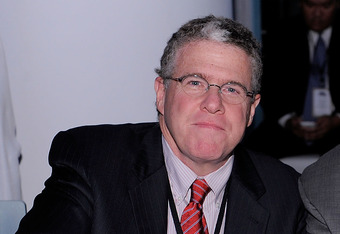 Peter King has seen and correctly evaluated plenty in this business over the years — and will be honored for doing so tonight — but stands vexed with many in sports media over the reasoning behind Jim Wexell's erroneous tweet from this weekend. Wexell reported that Redskins owner Dan Snyder had mentioned a tentative draft-day deal with Pittsburgh on Sirius radio over the weekend, even though Snyder never even spoke on the station's airwaves.
This would've almost certainly re-united Mike and Maurkice Pouncey on the Pittsburgh Steelers — if he'd fallen to 16 instead of 15 to Miami — while sending Ryan Kerrigan somewhere besides the Washington Redskins, leading King and many other premier NFL sources to speculate on it over the past couple days. Wexell then deleted his tweet this morning, shortly before King discussed his decision to trust Wexell on Monday's PFT Live.
"I read this note on Twitter that was kind of heavily trafficked and a lot of people had picked it up and basically said that Dan Snyder said that the Redskins and Steelers had some talk about Washington trading down to Pittsburgh's pick at 31 if the player that Pittsburgh still wanted was gonna be there at 16, and everybody assumed it was going to be Mike Pouncey. I'm not saying it was wildfire over the weekend, but it was a very well-traveled note. ... It's one of those things that unfortunately makes you kind of doubt even more of what you read on the Internet. That you have to check 2+2=4 these days."
Who knows, perhaps this very post you're reading isn't real. But before we get too existential, King had plenty of reason to believe Wexell, who has covered the Steelers for about 20 years and had built up credibility before it started crumbling this morning.
It's hard to wonder if something is up more than just floating a rumor. Wexell had to know someone would call him out on this. It's not like he reference an unnamed source — he claimed Snyder said it on satellite ######## radio. Of course, at the very least, the Steelers and Redskins public relations brass would call him out on it by Monday at the latest. And so far Wexell has only offered apology; no explanation. Stay tuned.
This article is
What is the duplicate article?
Why is this article offensive?
Where is this article plagiarized from?
Why is this article poorly edited?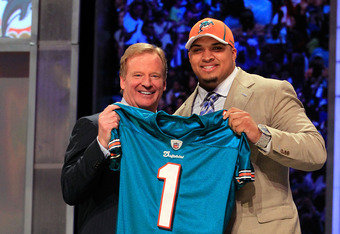 Hopefully Ryan Kerrigan slept in this morning.
In the latest installment of "Monday Morning Quarterback," Peter King's week got off to a bumpy start that includes a since-transparently modified section about Daniel Snyder's appearance on Sirius radio over the weekend, one that speaks to a tentative deal where the Steelers would trade up to No. 16 in the 2011 NFL draft. No. 16 is where Washington took Kerrigan and one spot behind Miami selecting offensive lineman Mike Pouncey — brother of Steelers center Maurkice.
The ripple effect hit another one of the best in the business when Chris Mortensen tweeted the same. As now detailed by King and other outlets, the interview apparently did not occur. Here's ProFootballTalk's take.
Redskins senior V.P. of public relations Tony Wyllie called to say that Snyder wasn't on Sirius radio over the weekend, and that Snyder has done no radio since Super Bowl week (his tour included PFT Live). Wyllie called back to say that, moreover, the underlying story isn't true — there was no tentative deal in place with the Steelers.
All sorted out? Not really. This all started with a tweet by Jim Wexell of Steel City Insider claiming Snyder said this on Sirius radio. The question now remains: Why on Earth did he float a blatant falsity? This morning he's only stated the obvious, that the "Redskins have denied alleged plans for a draft-day trade with the Steelers. My apologies."
Merry prankster? Attention ploy? Media experiment? Bad Twitter password? Mike Wise of The Washington Post got suspended 30 days for an erroneous tweet he said was a bit for his radio show. It leaves wonder as to what actions Steel City Insider will take, which is run by the very popular Scout.com under the umbrella of Fox Interactive Company.
King, on the other hand, has written wonderfully at Sports Illustrated for over 20 years, and almost certainly will see no repercussions. Everyone gets bit, and he'll probably explain the why and how on today's PFT Live starting at noon ET.
This article is
What is the duplicate article?
Why is this article offensive?
Where is this article plagiarized from?
Why is this article poorly edited?