NFL Trade Talk: Why the Seattle Seahawks Shouldn't Trade for Carson Palmer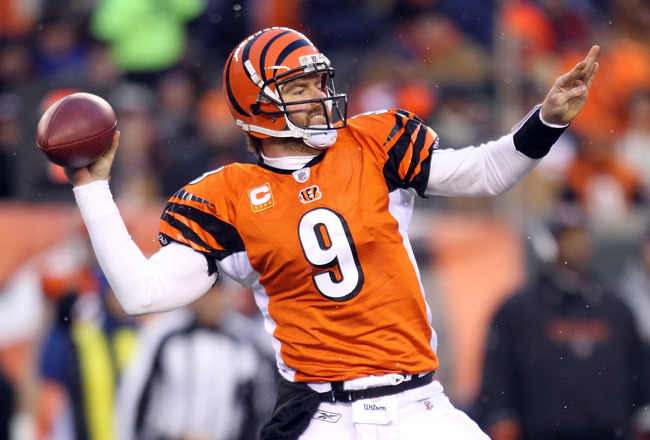 Andy Lyons/Getty Images
Pete Carroll and John Schneider surprised and disappointed many fans by neglecting to take a quarterback in April's draft. With veteran free agent Matt Hasselbeck's negotiations with the team unfinished due to the NFL's lockout, and mostly untested acquisition Charlie Whitehurst alone on the depth chart, offseason rumors are flying.

Among the favorite rumors is the possibility of a reunion between Carroll and Cincinnati's disgruntled starter, Carson Palmer. Sure, they share the USC tie and Palmer's style shows potential in a West Coast-style offense.

Palmer's relationship to Carroll, though, is not enough to outweigh the myriad of reasons Palmer would be a bad fit in Seattle.
Supporting Cast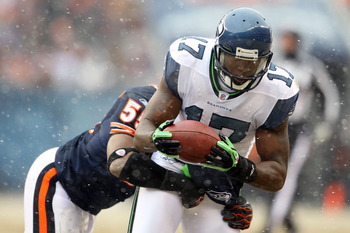 Andy Lyons/Getty Images
In Cincinnati, Palmer was lucky enough to be surrounded by an All-Star cast for the entirety of his career.
Chad Ochocinco's tenure with the Bengals surpasses Palmer's. Palmer benefited from TJ Houshmandzadeh's thousand-yard presence in 2006 and 2007 as well as Chris Henry's impressive sophomore performance around the same time. Just last season Palmer was throwing to Terrell Owens along with up-and-coming rookies Jermaine Gresham and Jordan Shipley.
And yet, in his eight seasons with the Bengals Palmer has seen only two short-lived postseasons.

Naturally, Palmer, toting a laundry list of noteworthy accomplishments, would be frustrated with his lack of success in Cincinnati.

Seattle's roster, though, lacks the talent to give Palmer the nucleus he needs to succeed.
Every position is a work in progress. The receiving corp highlights the talents of Mike Williams, who caught Palmer's passes one season at USC but earns media attention now as a surprise comeback story rather than an NFL star.
The O-line is still under construction and will be relying heavily on two vicious rookies and the talents of oft-injured sophomore player Russell Okung for blocking. Just these two areas juxtaposed with the team Palmer is accustomed to illustrate the likelihood that Palmer would struggle in Seattle.
Loyalty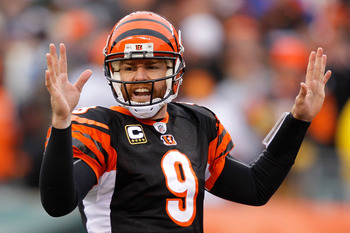 Matthew Stockman/Getty Images
With all the heartbreak he would likely encounter performance-wise upon his arrival in the Emerald City, Palmer's frustration would simply mount. What's to stop Palmer from retiring from Seattle, leaving the Seahawks without options rather than the Bengals?

Plus, Carroll's "Always Compete" mentality would not guarantee Palmer the starting job, which may frustrate Palmer further since he has started perpetually since taking over for Jon Kitna in 2004.
Elbow Injury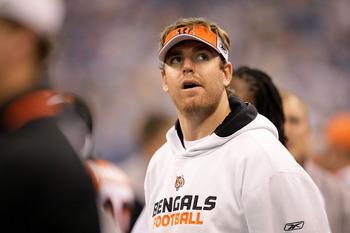 Andy Lyons/Getty Images
An elbow injury early in the 2008 season sidelined Palmer for the year. He chose to forego Tommy John surgery in favor of letting the elbow heal on its own and returned in time for the 2009 season.

While Palmer had some standout games that season, ultimately his stats fell dramatically from where they sat in the prior seasons and were not significantly more consistent throughout the Bengals' 4-12, 2010 season.
2009 Playoff Appearance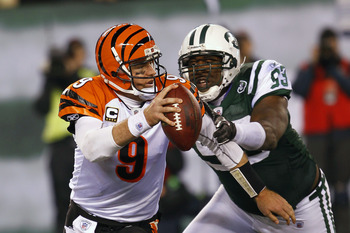 Chris Trotman/Getty Images
In the season following Palmer's elbow injury, the Bengals managed to finish 10-6 and made it to the playoffs only to fall to the New York Jets.
More noteworthy to that season than Palmer's return was the sudden improvement of the team's defense. In 2008, Cincinnati's defense ranked 19th overall. In 2009, following the sudden October passing of defensive coordinator Mike Zimmer's wife, the same defense inexplicably jumped to sixth overall to give the team the support it needed to make the playoffs.

In the 14-24 loss in the wild-card round, Palmer went 18-of-36 for just 146 yards, one touchdown and an interception and illustrated the defense's greater contribution to the season.
Age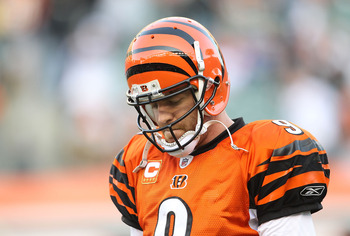 Andy Lyons/Getty Images
Palmer is 31. Hardly more a long-term option than Hasselbeck and especially Whitehurst. Already hampered by inconsistencies following his elbow injury, Palmer is surely past his seasons of high productivity.
Time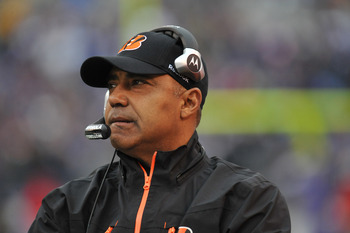 Larry French/Getty Images
Cincinnati's front office will not publicly entertain the notion of trading Palmer and declined his request as far back as January. There is no guarantee that they won't call his bluff and test his resolve to retire. The smart thing to do would be to deal this disgruntled player for some sort of return, but a front office like that of the Bengals would surprise no one by taking the other approach.

Once the lockout is lifted, the most significant deals will be finished in the first 24 hours. Spending time courting the Bengals for an option that may not exist could result in Seattle missing an opportunity that could be a difference-maker for the team.
It would be in Seattle's best interest to explore more promising options first.
Contract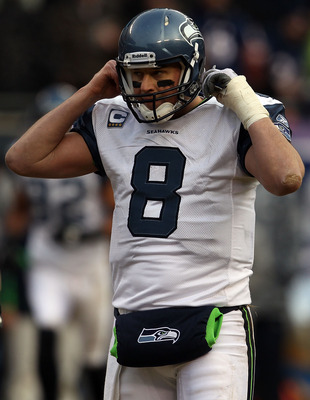 Jonathan Daniel/Getty Images
The main reason, presumably, that Hasselbeck and Seattle have not come to terms is money. Hasselbeck reportedly wants to be paid more than Tennessee's Kerry Collins, who gets about $7 million per year despite his 2010 contract that gave him just under $6 million. Palmer is due $11.5 million in each of the next two seasons, $13 million in 2013 and $14 million in his final season before becoming a free agent in 2015.

Though we all know Paul Allen can afford it, absorbing a whopping contract like that would be too great a risk for a short-term investment that may or may not perform.
Matt Leinart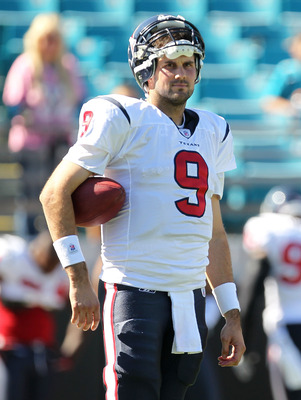 Mike Ehrmann/Getty Images
If Carroll were to go the USC alumni route, why not go with Matt Leinart? Leinart is younger, more groomable and desperately needs the job. Since his short-lived time as Kurt Warner's replacement in Arizona, he has fallen from his Heisman-winning heights to the ranks of journeyman QB-2s in the NFL.
Even if Carroll couldn't re-create in Leinart the spark he once played with, he would be at least as good as Whitehurst and provide Carroll with the competition he craves at that position.
Kevin Kolb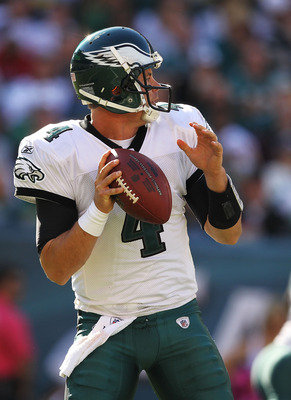 Al Bello/Getty Images
If Seattle's front office really would rather trade for a QB than sign a free agent, Philadelphia's Kevin Kolb may be on the market.
Only 27 years old and having competed in one of the best divisions in the NFL, Kolb brings a high level of talent to the table. Kolb already knows the system offensive coordinator Darell Bevell will be using in Seattle, plus Kolb would be a guaranteed upgrade from Whitehurst and could be a long-term option.

Philly won't give him up for cheap, but with the right combination of draft picks and personnel, an acquisition like Kolb (whose contract for 2011 calls for just $1.392 million) would be worth the price. The worry here, is Carroll's sometimes habit of overpaying for players (see: Whitehurst, Carpenter, etc).
Whitehurst's Week 17 Performance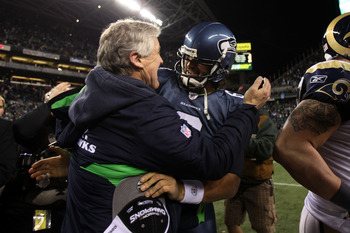 Otto Greule Jr/Getty Images
Speaking of Whitehurst, it may not be time to write him off just yet.

In Week 17 against the Rams, Carroll tailored the game plan to Whitehurst's specific skill-set and as a result, the inexperienced fifth-year player led the Seahawks to clinch a playoff spot.

Perhaps, if Whitehurst were given more opportunities like that, the fanbase of the Pacific Northwest would see more consistency from him and more of what Carroll and Schneider saw in him in the first place. Bringing in another QB option to take the snaps would only hamper Whitehurst's potential progress.
Keep Reading

Seattle Seahawks: Like this team?