Harmon Killebrew, Tiger Woods, Kevin Durant and Friday's Late Sports Buzz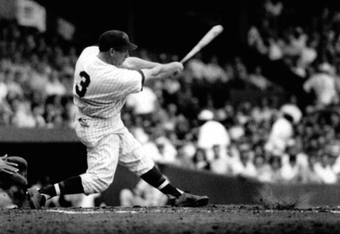 Harmon Killebrew is heading into hospice care. The former Minnesota Twins' slugger is losing his long-fought battle with esophageal cancer.
It is unfortunate that it takes a sad note such as this to remember the heroics of a once-great hitter. We will cover the long-ball hitting legend with the sweetest swing in the majors.
Tiger Woods, as we all know, has dropped out of The Players Championship. The tourney that was supposed to be a tune-up for the U.S. Open has instead become a wake up call for Woods' admirers.
The man who was on par to put up an ungodly amount of major wins may fall well short due to lingering knee issues. We will dissect how Tiger got to this point and what we can expect from him in the future.
Also, what would Friday be without Kevin Durant? The backpack-wearing phenom will take on the Memphis Grizzlies tonight. It is closeout time. We are about to see if Durant has enough to close out Memphis on the road.
It's been a wild series, but it has to end sometime. I have a feeling that time could be tonight.
All of this and more in Friday's Late Sports Buzz.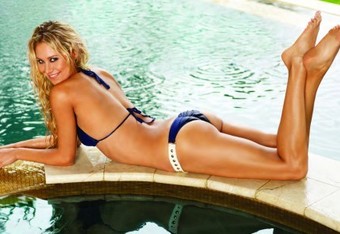 Anna Kournikova Mansion Sale Shows Kournikova's Appeal Outside Tennis
There is no such thing as a sure thing in sports. There are far more athletes that flame out early in their respective sports than there are those that succeed.
There are countless cautionary tales of athletes that blow their signing bonuses only to see their careers die before making the big bucks. It is hard to become a professional athlete, and harder still to thrive.
Anna Kournikova, for all intents and purposes, was not a great tennis player. She never won a major tournament and reached as high as eighth in the world rankings before she plummeted into
MUST READ: 50 Best Trash Talk Moments in Sports
semi-retirement.
Yet here she is selling a home that is worth $9.4 million so that she can move in with her longtime boyfriend Enrique Iglesias. Now before you start asking why other athletes don't follow the same model of success, I will tell you it is near impossible.
Kournikova is a rare breed of athlete that was far more valuable off the tennis court. Her endorsements and modeling career carried her into the upper echelon of fame.
She is still one of the most visible tennis stars to have ever played the game, and she hardly plays anymore. Except from the occasional doubles cameos, she can no longer be considered a tennis player.
Yet she enjoys a great deal of wealth and fame. So what do other athletes have to do to enjoy such success after being run from their respective sports?
They have to be an extremely hot woman who is marketable no matter the talent. I never said the recipe was easy. The $9.4 million mansion she is selling has to be the biggest house of any athlete that was forced into early retirement.
So much for winning Wimbledon.
This article is
What is the duplicate article?
Why is this article offensive?
Where is this article plagiarized from?
Why is this article poorly edited?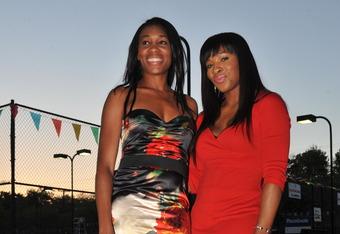 Venus Williams Joins Sister Serena Williams in Withdrawing from French Open
I can only imagine that the 2011 Wimbledon tournament is what caused Venus Williams to withdraw from play at the French Open.
ESPN reports that Venus Williams has pulled out of the French Open. This comes a day after her sister did the same. This will be the first time since 2003 that the tournament will be without either Williams sister.
Williams had been hobbled by a hip injury. It was that injury that had her withdraw from the Australian Open in January. That was after a 2010 that saw her play in limited matches because of knee issues.
MUST READ: 50 Best Trash Talk Moments in Sports
There is no word on the severity, or the specific injury that had Williams take her name out of the French Open hat. If it is indeed a minor flare up of the hip or knee, I have to think that thoughts of Wimbledon were on her mind.
Both sisters have eyes on the big prize. With only a couple of months remaining until Wimbledon, they may need more time to make sure their string of injuries is well behind them.
Serena had just started practicing last month after missing last year due to a foot injury. That injury later developed into a serious blood clot.
There is no word on when Serena will make her triumphant return to the tennis court. Venus will most likely get a chance to tune-up ahead of Wimbledon at an Eastbourne, England tournament that begins June 11. Wimbledon is nine days later on June 20th.
I hope for a speedy and full recovery from both sisters. As they head into their thirties, there is not much play left in those legs. Tennis is surely more exciting with them. We should savor every last minute they have left in this game.
This article is
What is the duplicate article?
Why is this article offensive?
Where is this article plagiarized from?
Why is this article poorly edited?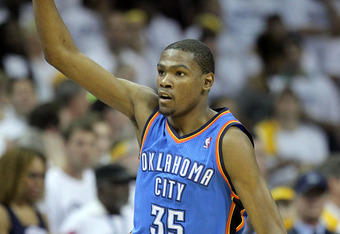 Kevin Durant Quietly Succeeds While the Nation Keys in on LeBron James
If a man plays remarkable basketball in Oklahoma City, does anybody hear about it? In the case of Kevin Durant, it is a resounding no.
Durant is far from a household name. If you were to ask any person in the country who Kevin Durant was, they would be at a loss unless they considered themselves a sports fan.
You could ask an 80-year old woman in Duluth who spends her spare time knitting who LeBron James is and she will tell you he plays basketball.
MUST READ: 50 Best Trash Talk Moments in Sports
In one corner, we have James. This is the guy that stopped all sports action for an hour just to reveal where he would take his talents to.
In the other corner, we have Durant. He plays for a small market team in Oklahoma City, and he likes it like that. He is not loud or boisterous. He never plays to the camera in a "look at me" moment of narcissism.
He plays the game because that is what he loves to do. The fact that these two players are considered the best in the game is interesting because one of them gets little to no fanfare outside of his own home town.
Durant is a pure scorer that is just getting started. He is the backbone of his team, a player whose city relies on to bring home their first title.
James, for good or bad, wants to be a global icon. His introduction to the Heat was more rock concert than press conference. I am not here to state which is the better way of carrying oneself.
I just know that I admire Durant for his lack of interest in boosting his image. There is no getting around the fact that James is a polarizing figure. The NBA would be a much more droll place without him.
Yet, there is something to be said for a player that plays the game, gives it his all and retreats back to his home with quiet resolve. There are no entourages to keep happy, just his team. For Durant, that is more than enough.
This article is
What is the duplicate article?
Why is this article offensive?
Where is this article plagiarized from?
Why is this article poorly edited?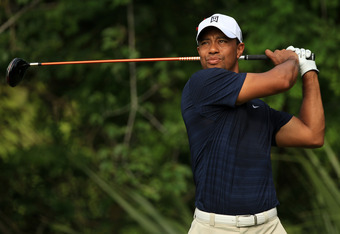 Tiger Woods Needs More Time than the U.S. Open Affords
If you take the temperature of the room, most people have dismissed Tiger Woods as a golfer from here on out. It seems that most people wouldn't be surprised if he were to retire tomorrow.
This is all very ridiculous to me. Woods has many more years to further his mark on this hallowed game. Now in regards to the immediate future, he should hang up the clubs.
Some thought Tiger was out of his mind to cease all golf activity after the Masters, a tournament is which he re-aggravated his knee. Now we know it was all by design. His injuries take time, and Woods cannot practice the way he swings.
MUST READ: 20 of the Longest Drives in Recent Memory
Each individual injury, knee and heel, are benign when considered separately, but together they pose quite an issue. Woods rips the ball down the fairway with gusto. The strain of such a swing takes its toll on the left knee.
The twisting motion makes Woods pop up and that is how he suffered a fracture. The strain works its way down to the ankle. Once the soreness starts in, the tournament is over. There is no way to play through it as he has done in the past.
The swinging and constant walking work again the golfer. The only thing to do is hang it up until he is 100%. Coming back a minute too early can prolong his absence. With the U.S. Open weeks away, it is improbable to think Woods would return.
There is plenty of golf yet in those relatively young legs. If he has to skip the remainder of the season, so be it. He can't continue to play as half a man.
He made a run on the leaders at Augusta. Imagine what he can do when healthy. All he needs is the time to get right, the rest will fall into place.
This article is
What is the duplicate article?
Why is this article offensive?
Where is this article plagiarized from?
Why is this article poorly edited?
Harmon Killebrew Enters Hospice Care Ending Fight With Esophageal Cancer
Baseball fans were hit with some sad news on Friday morning. A truly great ball player, and better man, was going to end his fight with cancer by entering into hospice care.
Multiple news agencies reported Harmon Killebrew's esophageal cancer had reached a point of no return. The former Minnesota Twins slugger has made peace with his future and he entered himself into hospice care.
It is unfortunate that it takes such a sad story to appropriately remember a truly great sportsman. The history of baseball is peppered with great hitters. Killebrew was one of the best.
MUST READ: The Most Durable Players at Every Position
His swing was the stuff of legends. I wish Sports Science was around in his day. The 5-foot-11 third baseman had tremendous bat speed. He would flail with exacting precision, and it was art.
The compact powerful swing belted more homers than most. By the time Killebrew called it a career, he had amassed 573 home runs and 1,584 RBI. There will never be another like him. He was comfortable at any corner, as well as left field.
The best part of Harmon is how he lived life. The man was a god among men, yet he approached big league life with quiet resolve.
It is hard to imagine a superstar with otherworldly power being a quiet homebody, something that is foreign in today's landscape.
Killebrew's only source of fun was baseball, and it showed. "Killer" played with passion and poise, and he should be emulated before it is time to remember him.
This article is
What is the duplicate article?
Why is this article offensive?
Where is this article plagiarized from?
Why is this article poorly edited?