Anna Kournikova, Bryan Stow, Vanessa Bryant and Today's B/R Swagger Buzz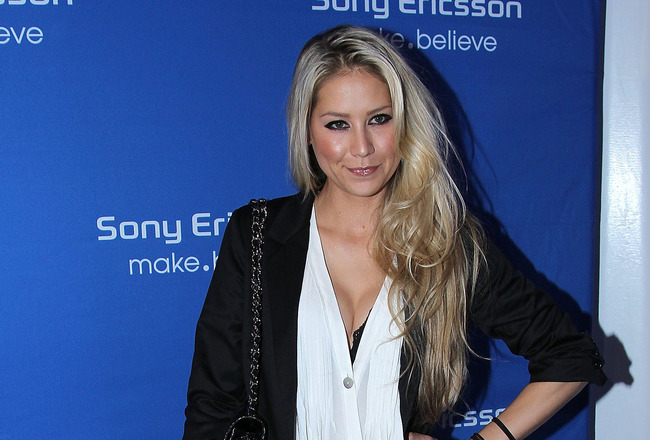 Mike Ehrmann/Getty Images
Anna Kournikova, Bryan Stow and Vanessa Bryant are just three of the top trending sports names in the news today.
The beautiful Anna Kournikova has reportedly just sold her Florida mansion for over $9 million.
Bryan Stow, the victim of an attack at Dodgers Stadium by two men wearing Dodgers apparel, remains in a coma but may be moved to the Bay Area closer to his family as continues to recover.
Also, billboards with the drawings of Stow's attackers are expected to go up all over Los Angeles today in the hopes of finally tracking them down so justice can be served.
There's also Vanessa Bryant, who continues to make news for her whatever she did or didn't do to influence such poor play from the Lakers this postseason.
We're talking sports news today, Swagger style! Welcome to today's B/R Swagger Buzz!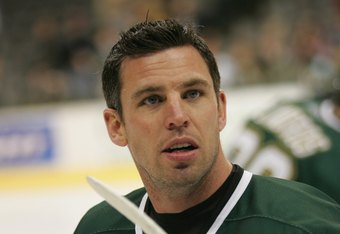 Matthew Barnaby Reportedly Arrested in Amherst, New York
ESPN hockey analyst Matthew Barnaby has been apparently been arrested for domestic violence in Amherst, New York.
Eli George of wivb.com reports:
Amherst Police responded to a location at 6:15 p.m. and found serious damage to property. The location is being kept private to protect two female victims, who police say were not injured.

The former right winger was arrested and charged with second degree criminal contempt, harassment, second degree criminal trespass, and second degree criminal mischief. Police say after leaving the location, he made angry phone calls, and Barnaby has also been charged with aggravated harassment via a cell phone.
During his 14 year career in the NHL, Barnaby played seven seasons with the Buffalo Sabres and parts of three seasons with the New York Rangers.
Barnaby has been romantically linked to ESPN personality and fan-favorite Michelle Beadle this year. The identity of the two females involved in the case have not been revealed and there is no indication whether or not Beadle is one of the victims.
All we know so far is that Barnaby will be spending Friday night in jail and will be arraigned Saturday morning.
Derrick Rose's Older Brother Misses Court But Attends Chicago Bulls' Game 6 Win
Allan Rose, the 26-year-old brother of Chicago Bulls star Derrick Rose now has a warrant out for his arrest after failing to appear in court on Tuesday, May 10.
Mark Konkol of the Chicago Sun-Times writes:
A Cook County judge has issued an arrest warrant for Allan Rose, whose brother is NBA MVP Derrick Rose.

The warrant was issued after Allan Rose, 26, did not appear in court on Tuesday — the same day the Bulls beat the Hawks to take a 3-2 lead in the Eastern Conference semifinals. He was to be in court to face misdemeanor reckless conduct charges stemming from his arrest last month in the North Pullman neighborhood. Allan Rose attended the Bulls game at the United Center on Tuesday.
All indications say the older Rose just missed his date at the courthouse but was around to watch his younger bother help carry the Bulls to the Eastern Conference Finals for the first time since the Michael Jordan era.
Whatever his excuse is for missing his court date for reckless conduct, this is not the right time for him to be bringing bad publicity to the Rose name.
Allan Rose has also pleased guilty to felony drug charges in the past.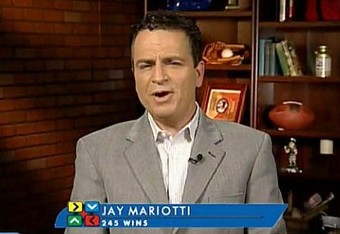 Jay Mariotti Faces Felony Stalking, Domestic Violence and Assault Charges
Forget about getting his sportswriting career back on track, Jay Marrioti, a former personality on ESPN's "Around the Horn" is a long way from rebuilding this career.
The former Chicago Sun-Times writer, continues on his downward spiral after news surfaced that he supposedly continues to harass a former girlfriend.
Former ESPN sports personality Jay Mariotti has been charged with three felonies -– stalking, domestic violence and assault -– after he confronted his ex-girlfriend the same day a court ordered him to stay away from her, prosecutors said.

He pleaded not guilty Wednesday to the charges: stalking, corporal injury on a spouse or domestic partner, and assault by means likely to produce great bodily injury. He was also charged with two misdemeanor counts of disobeying a court order. If convicted, he faces up to five years in state prison. His next court date is June 1 before Los Angeles County Superior Court Judge Keith Schwartz.
Back in his hey dey, Mariotti was very critical and unforgiving of the athletes he used to cover. Now it's only fitting that he be given the same kind of treatment for these new charges.
Although Mariotti's lawyer contends that the charges are baseless, this isn't the first time something like this has happened for Mariotti. He once pleaded no contest for misdemeanor domestic violence, for allegedly pulling a chunk of hair out.
If any of these charges are true, Mariotti may as well call his career as a sports journalist over. Well, actually it probably already is.
Malori Wampler Cries Foul and Wants to Be Rehired
Trouble is brewing for the Indianapolis Colts after former cheerleader Malori Wampler has filed a lawsuit against the team, claiming that she was discriminated against when she was let go in the middle of the season.
MUST READ: The 25 Most Popular Sports Hotties on the Internet
Malori Wampler, 27, Indianapolis, was fired last November when a fan sent in pictures that showed her posing in what resembled a painted-on bikini. Her private parts were covered.

Her attorney claims she didn't violate any of the Colts' rules of conduct for cheerleaders, which forbid them from committing "any act that will or may create notoriety," because the photos were taken before the Colts hired her.

Wampler, who is Indonesian, says the Colts discriminated against her based on her gender and ethnicity because other cheerleaders — as well as Colts players, who must follow similar rules of conduct — have committed acts that created "notoriety" but were allowed to keep their jobs.
Even though the Colts contend that her claims have "no merit" it's looking like there could be some truth to her allegations.
Wampler did pose for "Playboy" but it was before her time with the Colts and she didn't exactly pose nude, she was wearing body paint during her pictorials.
It will be interesting how this case turns out. If a judge does rule in Wampler's favor, it could potentially cost the Colts a pretty penny in damages.
Definitely much more than the $100 per game, they were paying her while she was a cheerleader.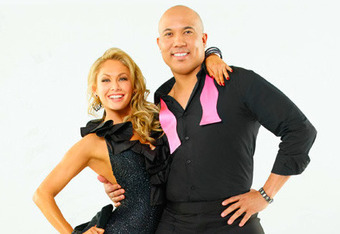 Kym Johnson Takes Bad Spill During "Dancing with the Stars" Rehearsals
The chances of Pittsburgh Steelers wide receiver Hines Ward to win "Dancing with the Stars" has taken a serious setback on Friday when news circulated that his dance partner Kym Johnson suffered an injury during rehearsals for the show, per TMZ.
MUST READ: The 25 Most Popular Sports Hotties on the Internet
No details about the extent of her injury was released except that it was described as a "nasty spill." Johnson's rep told TMZ that she was taken a Los Angeles are hospital for "precautionary measures to assure she is OK."
Ward and Johnson are in the show's final four and have been viewed as a favorite to win the competition since the season started.
Although the news of the injury doesn't sound that serious, should Johnson be unable to compete with her injury, Ward will likely be paired with another professional dancer that has already been eliminated this season.
The duo is only a week away from the making the finale and you can bet Johnson will do her best to be ready for next week's show.
Something tells me though that the dancing gods don't want Ward to take home the trophy. Last week he was erroneously arrest by the L.A.P.D. for being inside a car that was report to be stolen. But Ward shook it off and kept on dancing.
We can expect him to do the same this week.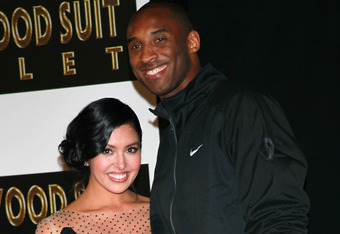 Vanessa Bryant May Turn Into Next Lakers Wife Reality TV Star
Kobe Bryant's wife Vanessa was blamed for the Lakers' untimely demise during the playoffs when they fell to the Dallas Mavericks in a four games. But perhaps fans and critics got way too ahead of themselves in pointing the finger at Vanessa, who was once the reason for a tiff between Bryant and former teammate Karl Malone.
The Lakers fell apart int he playoffs because their perimeter defense was weak and the play of Pau Gasol and Lamar Odom was virtually non-existent.
MUST READ: The 25 Most Popular Sports Hotties on the Internet
She's innocent folks, we can't put the faults of the Lakers on her. For now, at least. There's word that Mrs. Bryant may be interested in following in the footsteps of fellow Laker wife Khloe Kardashian to film her own reality show.
Vanessa is now said to be shopping a reality show of her own, even though Kobe made it quite clear to KCAL's John Ireland recently that Black Mamba ain't into doing one. That might explain why he never pops up even in background shots of players practicing on Khloe and Lamar. The rumor-mongers counter Vanessa's saving tape of her man for her own televised gig.
Two words: Oh boy.
No more reality shows please! Even if Kobe doesn't plan on becoming involved in a possible show for his wife, this could just turn into disaster.
If the Lakers prove to be just as disappointing next season, a Vanessa Bryant reality show will become an instant candidate as the scapegoat for the Lakers' futility.
Please no, say it ain't so.
The boob tube is only big enough for one Lakers wife, Khloe Kardashian. Not two.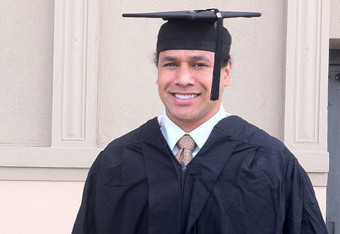 Troy Polamalu Partakes in USC Commencement
Pittsburgh Steelers Pro-Bowl safety Troy Polamalu may have just missed out on adding a third Super Bowl trophy to his resume this past season but that hasn't stopped him from finding a way to improve during his off-time.
While Ochocinco was trying to ride a bull and Dhani Jones was auditioning to be the next voice of the AFLAC duck, Polamalu hit the books and finished what he started when he first enrolled at the University of Southern California, he earned his Bachelor's degree.
MUST READ: The 25 Most Popular Sports Hotties on the Internet
Although some athletes never look back after leaving college early for the riches of the NFL, Polamalu proves that he's one of the handful of guys that value his education.
He may have left USC for the 2003 NFL draft, but he still came back and got his degree. The twitpic photo is courtesy of ESPN's Arash Markazi.
Good for you Troy. You're a true leader and a great role model for the younger players in the league.
Congratulations!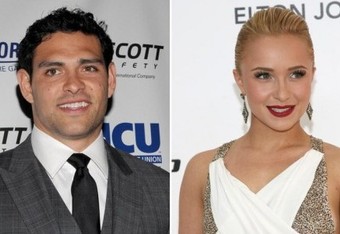 Hayden Panettiere Split with Boxer Wladimir Klitschko May Have Been Caused By Mark Sanchez
The unlikely 18 month love affair between petite actress Hayden Panetierre and 6'5" heavyweight boxing champ Wladimir Klitschko is now over, as first reported by PEOPLE. But if you were wondering if there was something more to it than just the troubles of managing a long-distance romance, then you're probably right.
This is a Hollywood actress, after all and there has to be some drama involved. Apparently, the pretty blonde Panetierre may have been cheating on her boxer boyfriend with New York Jets quarterback Mark Sanchez, according to the New York Post.
MUST READ: The 25 Most Popular Sports Hotties on the Internet
The two have been spotted dining and partying together in Los Angeles and Las Vegas as early as February. A witness told the New York Post, back in April:
They were clearly trying to hide their affection. They used their friends as a buffer, but it didn't work so well
It wasn't long ago that Sanchez was getting heat for being mixed-up with a minor, now he's involved in possibly stealing a heavweight champ's girl.
Oh, Sanchito. You're not going to be winning any popularity contests anytime soon.
Danica Patrick Shows off Her Racecar and Asks Ibuprofen Use
NASCAR sensation Danica Patrick made a guest appearance on the hit daytime show "The Doctors" recently to touch a little be on racing, road safety and even some concerns about her health.
During one segment of the show, Patrick asked about her use of ibuprofen during her races. Patrick admitted that she takes it as a precaution before any inflammation even arises, which she was told was a mistake.
MUST READ: The 25 Most Popular Sports Hotties on the Internet
Tsk. tsk. tsk.
Dr. Travis Lane Stork told Danica that taking ibuprofen "too much" and "too long" could cause significant damage to her gastrointestinal track, among other conditions.
Patrick said she takes "up to nine" ibuprofen a day.
Yikes. Well, for a woman that's used to living life in the fast lane, we really didn't expect her to take just one or two ibuprofen tablets.
Seriously though Danica, maybe it's time to slow down the ibuprofen use. We'd rather be seeing more of you on the racetrack than hearing about you getting sick.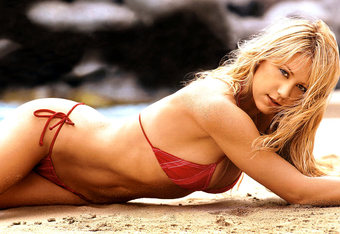 Anna Kournikova Puts Waterfront Home on Market For $9.4 Million
Russian tennis star, Anna Kournikova, who became more famous for her drop-dead looks than her tennis prowess has put up her luxury seven-bedroom home up for sale.
During her tennis career where she peaked as the No. 8 ranked women's tennis player in the wrold, Kournikova gained more fame as a sex symbol instead her actual game, in which she failed to ever win a major tennis tournament.
MUST READ: The 25 Most Popular Sports Hotties on the Internet
Most of her days since injuries cut her career short, have been spent hanging out at her swanky abode which was built in 2000.
Here's the official listing via FloridaMoves.com:
Ivy-covered, Mediterranean waterfront home on gated Sunset Island has 7BRs, many w/views of the water & pool. Fine Saturnia and hardwood floors throughout, high ceilings, arched windows, formal dining room, living room w fireplace, island kitchen w/granite countertops, 2-stry guest house, sauna, and large dock. Perfect for outdoor entertaining, the home boasts a covered entertaining area, heated pool and Jacuzzi surrounded by a coral rock pool deck. Very private.
So what's next for Anna after she sells her home?
There's speculation she might finally move in with longtime beau Enrique Iglesias and perhaps finally take her name completely off the market.
No Anna, say it isn't so!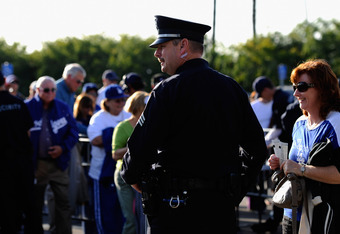 Bryan Stow Remains in Coma But Search for Attackers Step Up
The search continues for the two men who brutally beat San Francisco Giants fan Bryan Stow at a Dodgers parking lot on opening day.
Since that tragic day, Stowe has remained in a coma, beaten to the brink of death and there's plenty of uncertainty to surrounding his recovery. Today, billboard company Lamar Advertising Co. put up over 200 billboards in Los Angeles with sketches of the two men who beat up Stow and offered a $100,000 reward for any information that would lead to their arrest.
MUST READ: Robert Traylor and 10 Athletes We Lost Way Too Soon
Los Angeles police detective P.J. Morris told the Santa Cruz Sun Sentinel:
I think it's a great thing that this company's doing this. I think it will certainly generate more people calling. Anything out there that can generate interest in the public, the better.
It was a very classy move by the billboard company, who plans to add another 100 signs in the next week.
What those two men did to Stowe was motivated by pure hate and lack of respect for the life of another human being. Hopefully someone step up with information because those two attackers need to be brought to justice