Brett Favre, Lenny Dykstra, Tiger Woods and Thursday's Sports News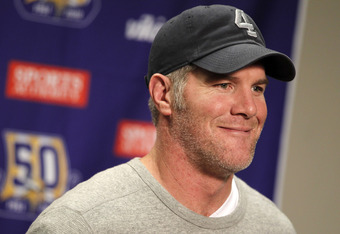 Gregory Shamus/Getty Images
Brett Favre is finally retired, but the Green Bay Packers aren't rushing to retire the legendary quarterback's number. Is it time that the team gets over the past drama with Favre and make amends?
We'll discuss that later.
Lenny Dykstra is under fire from the government and the former baseball player is lashing out. Has he officially lost his mind, or does he actually have a point?
We'll break down all of the latest developments as we hit the day's biggest stories.
Finally, Tiger Woods has played horribly to start his week. Did he rush back to action, or is this just something we should be used to from the man who used to dominate the sport of golf?
We'll discuss it all as his round continues.
As always, if you have any thoughts on the top stories, make sure to leave them in the comments below as the updates come straight to you.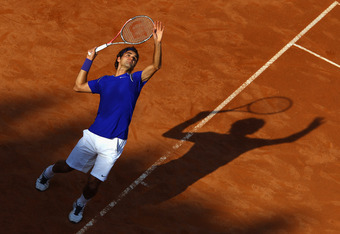 Roger Federer Is Not In Top Form Heading Into the French Open, But Can He Still Contend?
Not too long ago, Roger Federer was the dominant force in men's tennis.
Now, we're wondering if he can contend at Grand Slam events instead of hoist the trophy. Federer has had a rough stretch of play recently and it's come at a time when Rafael Nadal and Novak Djokovic are poised to take control of the men's draw and make it their own for years to come.
Honestly though, despite Federer's struggles, I'm not going to rule him out. We've seen him go through some rough patches in the past and bounce back nicely. I know that was easier when he was in the prime of his career, but he's obviously one of the top players in the draw and someone who knows how to win Slams.
Do I think that he's going to be a consistently dominant force like he was in the prime of his career? No. But can he bounce back from this and find a way to make it to the late stages of the French Open? Of course. In fact, there's no reason not to believe that after all we've seen from him.
MUST READ: The 15 Greatest French Open Champions of the Open Era
While I would take Djokovic over everyone in the French Open field, I'm not going to act like Federer's going to lose in the early stages of this tournament. Anywhere from the quarterfinals on should be a good run for the former champion, but if he loses before then, it's time for us to start worrying about Federer's future.
Until then, it's time to step back from the panic button.
This article is
What is the duplicate article?
Why is this article offensive?
Where is this article plagiarized from?
Why is this article poorly edited?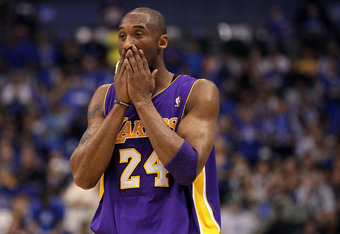 Kobe Bryant and the Los Angeles Lakers Are Out, But Does Kobe Need to Change His Approach?
Everyone expects the world from Kobe Bryant.
This is a man who has a fist full of championship rings and is looked as one the best players to ever play the game. The only problem is, in the series against the Dallas Mavericks, he didn't lead like one.
When his team got up in this series, Bryant just jacked up outside shots and the rest of the team followed suit. At some point, he had to step in and just take the whole thing over. The Lakers had advantages on the inside and they never took advantage of them.
There was no offensive rhythm, and Bryant, as the leader of the team, had to step up there and get Los Angeles back on track. It never came and the team rolled over and died on the court in Game 4 against Dallas.
MUST READ: NBA Power Rankings: Scottie Pippen and the 50 Most Underrated Players in History
A true leader doesn't let that happen to his team. Kobe had to will his team back into it, yet the Lakers came unraveled and Bryant looked like someone who was simply gassed after playing so much basketball over the past four years.
While it may seem like this isn't a good thing, maybe getting some extra time to rest those tired legs and recharge his batteries will be a great thing for Bryant. It's a grind to play the game for that much time and this is a time for the Lakers to reflect on what went wrong and address the bench, which plagued Los Angeles all year long.
Bryant isn't the greatest leader in the history of the sport, but he's better than we saw in that series against the Mavericks.
This should serve as a wake-up call and help the Lakers next year when they try for another championship.
This article is
What is the duplicate article?
Why is this article offensive?
Where is this article plagiarized from?
Why is this article poorly edited?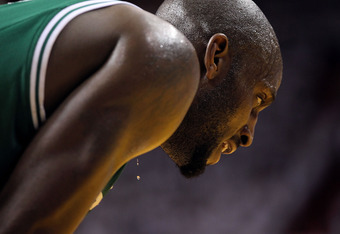 Boston Celtics Are Out Of the Playoffs, But Are they Out of Contention?
Last night wasn't just the end of a season for the Boston Celtics, it was the end of an era.
When this group was put together a couple of years ago, we knew that the championship window was limited. In their first year together, the Big Three won a championship over the Los Angeles Lakers. The year after was tarnished by a knee injury to Kevin Garnett that he still hasn't really recovered from to this day.
After last year's miracle Finals run, the hopes were high for this Celtics team, and then the calendar came up and bit Boston right before the playoffs. This was a team that looked old, slow and unathletic. Injuries to Paul Pierce, Rajon Rondo and Shaquille O'Neal helped bury the Celtics deeper.
Now, we're looking at a team that is being passed by the new Eastern Conference powers in Miami, Chicago and New York and things have to change for Boston if its going to continue to contend for championships, then it has to make changes.
MUST READ: NBA Power Rankings: Scottie Pippen and the 50 Most Underrated Players in History
The days of relying on aging veterans is over. Now this is Rajon Rondo's team. The young point guard has to be the man going forward and if he's not, this is going to be a team that's good, but not quite good enough to be any sort of threat in the Eastern Conference.
This offseason is a pivotal crossroads for the Celtics and the changes made will dictate Boston's future over the next couple of seasons.
Danny Ainge needs to be proactive and not let the names on the depth chart fool him into thinking this team will be okay. Changes need to be made, and fast.
This article is
What is the duplicate article?
Why is this article offensive?
Where is this article plagiarized from?
Why is this article poorly edited?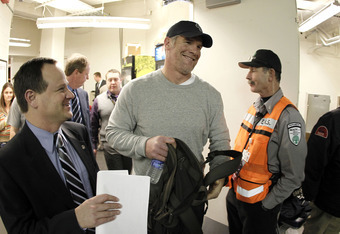 Brett Favre is Finally Retired, But Will the Packers Retire His Number?
There's no denying the animosity between Brett Favre and the Green Bay Packers.
When Favre originally retired, the Packers and their fans thought they had closure on one of the greatest legacies in team history.
And then Favre played three more years with two more teams. Oops.
One of those teams happened to be the Minnesota Vikings, Green Bay's hated rival, and that's a line that you just don't cross and get away with.
With that in mind, it's going to take a while before these two sides kiss and make up.
Per USA Today:
Green Bay Packers CEO Mark Murphy has long said the team intends to bring Brett Favre back into its family.

But Murphy said that fans shouldn't expect a ceremony honoring Favre and retiring his No. 4 in Lambeau Field anytime soon.

"I think it's probably going to take a few years," Murphy said Wednesday, via the Green Bay Press-Gazette.

Why?

"We want to make sure that he's really retired first," Murphy said. "We made that mistake when he first retired after the 2007 season.

"Ironically, we were going to retire his number and have a big ceremony at the opening game that next season against the Minnesota Vikings. Little did we know he'd end up playing that season for the Jets."
Okay, he's retired for real this time. I promise.
I get that there are a lot of hurt feelings and bad blood between these two sides, but waiting years for a retirement ceremony is extremely petty and unnecessary. There's no reason that in the middle of this year, the Packers can't have something for Favre and the fans so they can put the past in the past and move on.
MUST READ: 25 Best Running Backs Heading into the 2011 NFL Season
With Aaron Rodgers leading the Packers to a Super Bowl, it should ease the pain of the Favre's departure and there's no reason we can't get along here. For all of the drama he caused, he still did so much for the Packers during his career.
Let's remember the good times. What do you say Green Bay?
This article is
What is the duplicate article?
Why is this article offensive?
Where is this article plagiarized from?
Why is this article poorly edited?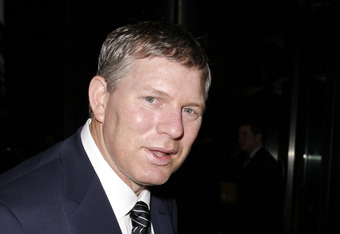 Lenny Dykstra Is In Trouble With the Government, and He's Not Too Happy About It
It's about time someone finally shut down Lenny Dykstra.
For years, there have been whispers about his business dealings and how they weren't exactly on the up-and-up.
Dykstra denied all of these charges against him, but it was clear that he wasn't exactly the nicest guy to deal with. But now, the government is on to Dykstra and he's in some hot water as he goes through legal proceedings.
The former Mets and Phillies star has been charged with bankruptcy fraud and he's lashing out at the government.
Per the New York Daily News:
Dykstra said the government's case against him is the real fraud.

"It's an egregious abuse of power," he said outside court. "I have attempted to work with the trustee to pay the creditors, but they weren't interested."

"Everything I had was taken from me, ripped apart to line their pockets," he said.

Dykstra was arrested on suspicion of grand theft auto last month as part of a separate sting conducted by Los Angeles Police.

The Los Angeles District Attorney asked for more investigation, so the broke baller was handed over to the FBI after several days bouncing from jail to jail.

His lawyer said he was "caged" like an animal.

"All they've done is make me want to fight harder," Dykstra said.
Sorry Len, but this is all she wrote.
I do appreciate the irony of him complaining that he's being swindled out of all he owns since he's been accused of credit card fraud, not paying rent and other unflattering business practices. This is someone who has been trying to act like a big shot for years when he doesn't have anything to back it up and sooner or later, those type of people have a fall from grace.
I highly doubt anyone's buying Dykstra's story and I can't see anyone feeling sorry for the man with the way he behaves.
This is a man who got naked while interviewing a possible assistant and asked for a massage. This isn't someone with a classy reputation and a lot of credibility at the moment.
This article is
What is the duplicate article?
Why is this article offensive?
Where is this article plagiarized from?
Why is this article poorly edited?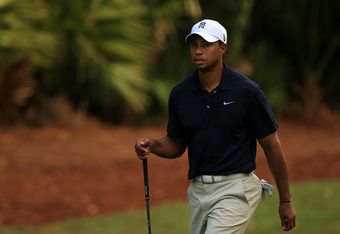 Tiger Woods Withdrew Today After Blowing Up In First Round Action
Tiger Woods should have never stepped foot on a golf course today.
Woods, who had suffered an injury at the Masters, decided to come back for the Players Championship and it ended in disaster. Tiger was five-over through five holes and he was noticeably limping on the course. Eventually, it became too much and Woods withdrew from the tournament, suffering yet another setback as he tries to win his first tournament since the public scandal.
It was a mistake for him to rush back to the course when he knew full well that he couldn't handle the grind of playing a full round of golf. At some point, we need to realize that the old Tiger Woods is not coming through that door any time soon.
This is a guy who has had multiple injuries and it's just foolish to think that one day he's going to flip the switch and become the man who took over the game of golf. At some point, the surgeries on his knee are too much for Woods to overcome.
MUST READ: The 15 Greatest Shots in Golf History
He has no faith in his swing and his body is betraying him. It's time to give up on Tiger ever winning the most major championships in the history of the sport. It's sad to watch, but the reality is that we should be more skeptical of Woods and his potential to win than we ever have been in the past.
This isn't the same man. This is a broken athlete and I'm not sure anything can fix him at this point.
It's time for Woods to take some time off and get his body right and his mind right before he ever plays competitive golf again.
This article is
What is the duplicate article?
Why is this article offensive?
Where is this article plagiarized from?
Why is this article poorly edited?