WWE News: Which Former WWE Star Is Defending Gregory Helms After His Accident?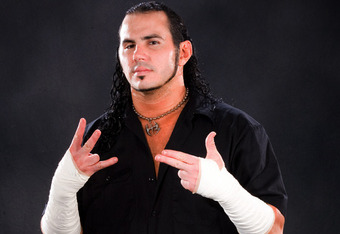 WWE News Swirls as Matt Hardy Comes to the Defense of Gregory Helms
As you may know, Matt Hardy can't seem to keep his mouth shut, and now that one of his buddies is in a little hot water, you know he's going to speak up.
Gregory Helms, one of Hardy's buddies from the WWE, is under scrutiny after a motorcycle accident that left him and his girlfriend in the hospital.
The authorities are looking in to see if alcohol was involved, and Hardy wasn't going to let TMZ, who reported this story, to do that to his friend.
Per Rajah.com:
"There's a lot of stuff that just actually came out in the news today on TMZ, and all I can say is don't believe everything you read," he said. "You never know what your getting, whether it's the truth or not the truth through the internet."

TMZ, however, cited the actual police report as the source of their information regarding Helms being under investigation for DUI.
Oh Matt Hardy, you loud-mouthed simpleton, may you never change.
As we've seen in the past, Hardy is someone who never lived up to the standards his brother set in the industry and he also managed to eat his way into an out-of-shape mess who was reduced to putting together crappy angles on TNA.
It hasn't stopped him from running his mouth at every pass, continuing to embarrass himself as he looks more foolish with each misguided statement. If Hardy really wanted to help his friend, he'd stop trying to contradict a police report that's on record.
MUST READ: Alberto Del Rio and the 20 Most Hated WWE Wrestlers of All Time
If Hardy focused on his career as much as he did with Internet reports, maybe he wouldn't be in the position he is now.
When you focus on drama, you're going to look immature, and surprise, surprise, Hardy looks like a joke again.
Most recent updates:
This article is
What is the duplicate article?
Why is this article offensive?
Where is this article plagiarized from?
Why is this article poorly edited?