WWE: Why Is Vince McMahon Furious with Former WWE Star Chyna? [Spoiler Alert]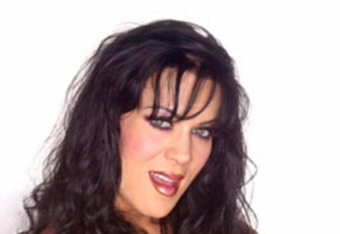 WWE Is Buzzing After a Former Talent Showed Up at a Recent TNA Taping
Business has picked up now that Chyna has dropped a bombshell on the wrestling world.
If you haven't heard, Chyna showed up at a recent TNA taping and was made part of a major storyline with Kurt Angle.
While WWE and TNA don't have the rivalry that WWF and WCW had during the '90s, the reality is that when Vince McMahon has his plans spoiled, he's none too happy about it, and that's the latest report from Perez Hilton.
Per Rajah.com:
According to Hilton, Vince McMahon was considering placing Chyna in the WWE Hall of Fame, but has since dismissed the idea due to her association with the rival promotion. Hilton adds McMahon is furious with her decision to join TNA.

TMZ.com reported last week that Chyna has not signed a contract with TNA Wrestling as she is currently working on a "handshake deal" with a "very, very short leash."

Chyna is off to a good start so far as sources within TNA Wrestling say she exceeded expectations in regards to how she handled herself backstage at the event.

"Chyna was very well liked," said one TNA source. Another source added, "She was great." It was also noted that she has mellowed out.
I love how Vince acts as if Chyna won't eventually fizzle out in TNA, just like most of the other failed experiments the company has tried out.
The Hall of Fame inductees are a little under a year away and there is a lot that can go on between now and then. All that we've seen over the past couple of years should tell us that Chyna will either fizzle out or help run herself out of the company.
MUST READ: Alberto Del Rio and the 20 Most-Hated WWE Wrestlers of All Time
I don't want to wish ill will on anyone, but the truth is that she's someone who has had her share of demons and they usually rear their ugly head at the worst time for Chyna and her career.
Hopefully, she can get a good run with TNA, regardless of what Vince thinks about the decision, especially since it involves a Hall of Fame that has Pete Rose and Drew Carey in it over Randy Savage and the Ultimate Warrior.
At some point, Vince needs to stop taking himself so seriously when it comes to this Hall of Fame. Everyone knows it's a joke at this point and it's okay to let some things slide, especially when someone like Chyna is trying to get back on her feet.
Most recent updates:
This article is
What is the duplicate article?
Why is this article offensive?
Where is this article plagiarized from?
Why is this article poorly edited?