Brett Favre, Reggie Bush, NFL Lockout and Wednesday's NFL News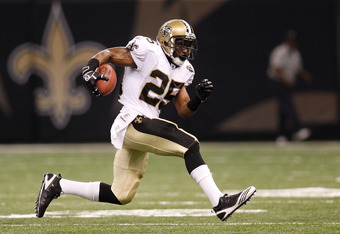 Chris Graythen/Getty Images
If you think we're going to talk about Brett Favre and Cam Newton in the same sentence, you'd be right.
Yes, it's true. Bus Cook wants Favre to tutor Newton.
Take a moment to let that sink in while Reggie Bush considers his options. That is, once he's finished being a complete disappointment in New Orleans.
Given the size of his contract, it's safe to say that Sean Payton has to have something really special in mind for Bush to stay on, since I don't see Bush renegotiating his contract.
The lockout, of course, is still on, so get ready for some legalese at some point today. If not legalese, then I am sure there will be some player somewhere calling Commissioner Roger Goodell a name.
Thanks for stopping by as I run down the headlines.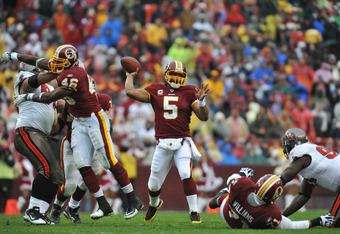 Hopkins Thinks McNabb Is Not Tough Enough
Boxer Bernard Hopkins does not like Donovan McNabb, and took an opportunity this week to rip McNabb apart for his perceived failings.
Even though the event was in Philadelphia, and McNabb no longer lives or plays there, Hopkins felt like bringing the subject anyway, hinting McNabb was not black enough or tough enough to deal with someone like him.
"Why do you think McNabb felt he was betrayed? Because McNabb is the guy in the house, while everybody else is on the field. He's the one who got the extra coat. The extra servings. 'You're our boy,' " Hopkins said, according to the Daily News, and patted a member of the media on the back to illustrate his point. "He thought he was one of them."

When contacted by the Daily News, McNabb's publicist said the quarterback would not have a comment.
That is pretty heavy stuff, and for Hopkins just to take one cheap shot after another at McNabb almost seemed uncalled for.
Hopkins has a fight in Philadelphia May 21, but taking shots at McNabb now seem out of place. It's not unusual for a blogger like myself to take shots at McNabb when talking about his career, but Hopkins is not a blogger.
McNabb did always seem to get certain benefits of the doubt and protection from the media, despite what McNabb may privately think, and he got much more love in Philadelphia than any other quarterback who was as choke-happy as he was in the playoffs.
His career is winding down, but Hopkins, and bloggers, will get another year or two of cheap shots in, but it will not be at the Eagles or the Redskins expense.
This article is
What is the duplicate article?
Why is this article offensive?
Where is this article plagiarized from?
Why is this article poorly edited?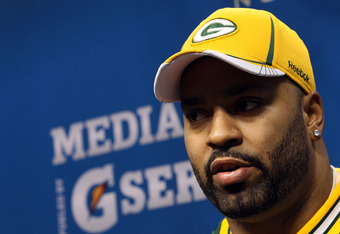 Fresh Off Of A Super Bowl Victory, Jenkins Could Be A Redskin
It may not be the best career move, but Cullen Jenkins now is being linked to the Washington Redskins in the latest free agent rumors.
Jenkins, who just won a Super Bowl with the Green Bay Packers, is a free agent and speculation is he will not be in the Packers' plans for 2011.
One of the top 3-4 ends on the market is Green Bay's Cullen Jenkins, a free agent who recorded seven sacks for the Packers last season. League insiders say that the Redskins are high on the seven-year veteran, and that he also has interest in playing in Washington.
This is nice to hear, a player and a team both interested in each other. For Jenkins, though, this is going from first to worst.
The Redskins are a complete mess and at least two years away from contending in any kind of way.
At age 30, Jenkins is in the back half of his career, and if he signs a three- or four-year deal, he will be lucky if he sees a postseason again.
But the NFL is a business and Jenkins does have a Super Bowl ring, so it is his decision.
This article is
What is the duplicate article?
Why is this article offensive?
Where is this article plagiarized from?
Why is this article poorly edited?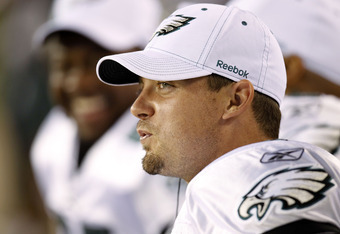 Eagles Asking For At Least One First-Round Pick
There is endless speculation on where Philadelphia Eagles quarterback Kevin Kolb is going to play in 2011, but according to one report, you can cross the Miami Dolphins off of that list.
The Dolphins had been considered a likely candidate for Kolb's services due to need and the fact they did not draft a quarterback this year.
From The Miami Herald:
Besides the fact Miami doesn't want to trade a future No. 1 pick when the lockout ends, one Dolphins official expressed skepticism about whether Kevin Kolb's body of work is enough to justify such compensation (seven career starts; 11 touchdowns; 14 interceptions).
This good news for Kolb and more bad news for Miami Dolphins fans. The Dolphins continue to make bad decisions that will negatively affect the team and act like they actually thought any of these decisions through.
First they pushed out Bill Parcells, then they courted Jim Harbaugh while Tony Sparano still was on the payroll and then signed him to a big contract extension before a potentially lengthy lockout.
Then they hire an offensive coordinator who had two good games in his career, one of them against the Dolphins, before not drafting a quarterback in this year's draft despite it being a position of need.
Then today, the news comes they slashed salaries for all the front office employees, which is sure to increase morale and double productivity.
Sorry, Dolphins fans, you are in for a long couple of years.
This article is
What is the duplicate article?
Why is this article offensive?
Where is this article plagiarized from?
Why is this article poorly edited?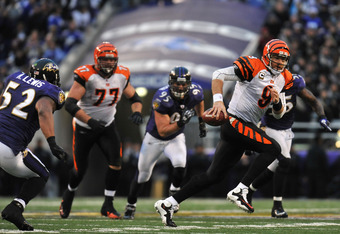 Andy Dalton Would Be The Backup
In what qualifies as news in the lockout period, Cincinnati Bengals Head Coach Marvin Lewis named Carson Palmer the starter for the team in 2011 should he decide to return.
This comes on the heels of Lewis admitting Palmer probably will not be back and drafting Andy Dalton in the second round of last month's NFL Draft.
If Palmer comes back, Lewis said they would groom Dalton to be Palmer's successor.
If Palmer comes back he would be the starting QB and we would groom Andy [Dalton] to be the QB of the future," Lewis said via Joe Reedy of the Cincinnati Enquirer.

(This is alternatively known as the Esiason/Klingler plan.)
Words can not describe how much this situation entertains me. The Bengals are run by a coach with marginal skills and an owner who is a complete moron. Together, they had one winning season by accident.
Palmer wants out of Cincinnati because he can read the writing on the wall. This is a cheap organization with a cheap owner who will do everything cheap. Palmer knows the only thing he can count on by continuing to play in Cincinnati is getting injured again.
While Palmer has great value on the trade market, Owner Mike Brown will refuse to trade him because he will view that as a moral victory in his tiny little brain.
Either way, the Bengals fans lose.
This article is
What is the duplicate article?
Why is this article offensive?
Where is this article plagiarized from?
Why is this article poorly edited?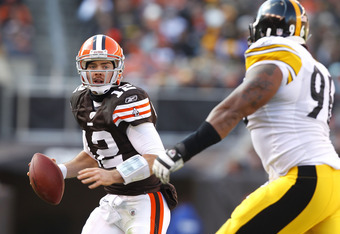 Browns Go Into 2011 Season With McCoy Behind Center
The Cleveland Browns have a had a revolving door at the quarterback position for the last several years, and will go into 2011 with yet another face behind center for Week One.
The Browns did get the playbook to McCoy prior to the lockout, a violation which cost them $50,000. That will be a bargain if the Browns get an edge on the upcoming season because of it.
From The Akron Beacon-Journal:
''I feel like he's got it,'' Shurmur said. ''He makes good decisions. He's an accurate thrower. He's mobile. He's got great command of the huddle. He's a leader. He's a guy that I think can be the guy to lead our organization, so I'm looking forward to getting to work with him.''
McCoy had some really good games last year before getting beat up pretty good at the end of the year.
McCoy's decision-making skills were not in question, just his arm strength and durability. The durability issue is the biggest issue, and McCoy said he still was rehabbing his shoulder injury suffered in the national championship game during last season.
McCoy suffered a high ankle sprain as well, but so did every other quarterback on the roster, so read into that what you will.
The Browns are one of the teams who will be most affected in a negative way due to an extended lockout, but forward thinking and good performances from McCoy will help make the season a good one.
This article is
What is the duplicate article?
Why is this article offensive?
Where is this article plagiarized from?
Why is this article poorly edited?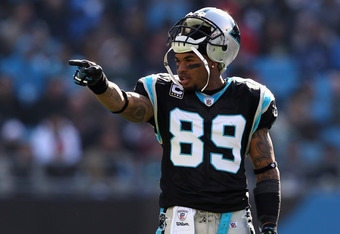 Smith Could Be Traded, Cut, Or Stay In Carolina
Carolina Panthers wide receiver Steve Smith did an interview recently where he took the high road on his feelings about his current situation with the Panthers and his future in the NFL.
Smith long has been rumored to be disgruntled and to want out of Carolina despite having a new coach in Ron Rivera and a new starting quarterback in Cam Newton.
"First of all, have I demanded a trade? I have not demanded a trade. What I have asked for is to be in a competitive situation. I sat down with Marty a lot of times prior to the lockout. I am respected as a veteran amongst the players as well as the front office. So there has been dialogue (about his future in Carolina) prior to the lockout."
Whatever happens with Smith, he is a good wide receiver.
The Panthers are a team in transition and the front office has to determine if Smith is a part of the team's vision for the future. Cam Newton could use a veteran wide receiver like Smith, but if a team offers the Panthers a sweet deal for Smith, they would be wise to take the deal.
There are plenty of teams around the NFL who would be interested in his services, so the Panthers should be entertaining offers once the league year starts.
Smith has said he wants to play for a championship, so that would rule out Carolina in 2011. With the lockout on, his future still is up in the air.
This article is
What is the duplicate article?
Why is this article offensive?
Where is this article plagiarized from?
Why is this article poorly edited?
First It Was Soccer, Now It Is Bull Riding
Chad Ochocinco is taking his pursuit of new career opportunities to new heights as he now is pursuing bull riding.
So yes, America, it has come to this. We are talking about a football wide receiver spending his lockout hours bull riding. He will be participating at the LucasOil Invitational this week in Duluth.
Ochocinco will earn $10,000 if he rides a bull. If he can stay aboard for the required eight seconds, the PBR will give Ochocinco a new Ford F-150, as well as allow him to rename the bull.
Good luck to Ochocinco, I hope you do not break anything.
His career in Cincinnati is over except for the paperwork at this point, but he still technically is under contract.
How this all shakes out remains to be seen, but I do not think Ochocinco cares at this point. If he breaks his arm or leg, though, he just might start caring a little more.
Bull riding is dangerous, so I commend him for his courage, but if he wants to play a few more years in the NFL, he may want to engage in less dangerous sports.
This article is
What is the duplicate article?
Why is this article offensive?
Where is this article plagiarized from?
Why is this article poorly edited?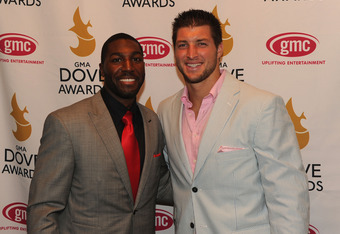 Elway Not Committing To Any Quarterback Yet
John Elway has been playing a quarterback game since the day he walked into the Broncos' front office to take over executive duties.
There was pre-draft noise about drafting a quarterback, which was nothing more than a smokescreen, and now Elway is talking about moving either Tim Tebow or Kyle Orton prior to the first week of the season.
All of this is dependant on the lockout being lifted, but you have to think if there only is a few weeks to get things up and running Orton will be in Denver for at least one more year.
Speaking on Sirius XM radio Tuesday, Elway said it is "hard to tell" if both Tim Tebow and Kyle Orton will be on the team's roster in Week One.

We don't want to give anything away, but Tebow will be there. That leaves Orton, who Elway says will compete with Tebow and Brady Quinn for playing time in training camp.

Elway pointed out via Lindsay Jones of the Denver Post that the new coaching staff hasn't even seen the players in action live, so it's too early to assume anything. His comments make it sound like Orton will be available.
This sounds a lot like what Eric Mangini did in 2009 with Derek Anderson and Brady Quinn. So for Quinn, this is a recurring nightmare.
The question now is if Elway has a plan, or if he is fooling everyone, including himself. Mangini played the "who is going to be my Week 1 starter?" game all throughout training camp and really playing it up in the media.
By Week 3, it was apparent Mangini had no idea what he was doing, and combined with a clueless offensive coordinator, the Browns 2009 season quickly nosedived and the owner would fire the general manager at mid-season and hire Mike Holmgren before the year ended.
I do not think Elway is that dumb, so I do believe he is toying with the media and there is a plan. That plan includes Tebow and that is all there is to it.
This article is
What is the duplicate article?
Why is this article offensive?
Where is this article plagiarized from?
Why is this article poorly edited?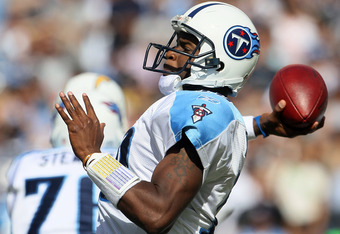 Despite Past Troubles, Fisher Has Positive Things To Say About Young
Vince Young got some support from an unlikely source this week, former coach Jeff Fisher.
Fisher and Young famously had a falling out on the field toward the end of last season, and the incident got uglier once it got back to the locker room with Young reportedly telling Fisher off before leaving.
That was the last game Young played for the Titans as he was put on injured reserve for a thumb injury.
"Vince has won a lot of games; he's led teams to the playoffs before," Fisher said. "I believe he can (win in the NFL). It's just a matter of him finding a place that suits him and be in the right place and work hard. But he certainly has that ability."
While the words from Fisher are nice, they are fairly vanilla. What is notable is that Fisher gave vanilla comments to begin with.
Given Fisher's tumultuous relationship with Young, it is easy to see why even vanilla comments about Young are surprising.
Fisher soured on Young fairly early in the relationship, and Young always seemed to be one bad pass from being benched, which did happen more than once.
Young has shown he is emotionally unstable, and the pressures of being a starting quarterback in the NFL have never sat well on his shoulders.
Young still is young enough and talented enough to get another chance, but unless he finally has matured between the ears, he will continue to be erratic and meltdown when things go bad.
This article is
What is the duplicate article?
Why is this article offensive?
Where is this article plagiarized from?
Why is this article poorly edited?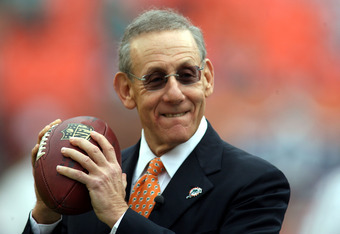 Citing The Lockout, Dolphins Employees Paychecks To Shrink
In a move that will be popular with no one, the Miami Dolphins told their front office employees on Tuesday their checks will be a little lighter, effective immediately.
There was no word on contracted employees, but all front office employees will see at least 10 percent cut from their paychecks.
Any member of the team making more than $75,000 will face a 20 percent pay cut. Those making below $75,000 face a 15 percent pay cut and anyone below the $50,000 will be hit with a 10 percent pay cut.

The employees were told their salaries would be reinstated to their previous levels after the lockout is lifted and players return to work, sources said.
This is one of the worst things the Dolphins could have done because there is no way the Dolphins can be losing that much money yet since none of the players have received a paycheck since the end of the season.
The article states season ticket sales are down and that is one of the factors, but the Dolphins now are punishing the wrong people and creating more "greedy owner" fodder for the players and media to exploit.
What is worse is Dolphins fans can expect a lot of turnover in that front office over the next year because nobody is going to want to continue to work for this franchise. This will have a trickle down affect on how the team performs in the next year or two.
The Dolphins front office has made a bunch of puzzling moves this past year, and this looks to be an organization headed for an extended period of losing because of short-sighted moves made by a clueless owner.
This article is
What is the duplicate article?
Why is this article offensive?
Where is this article plagiarized from?
Why is this article poorly edited?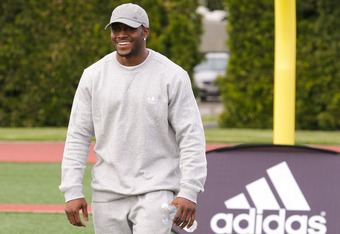 Bush Not The Most Popular Guy In New Orleans At The Moment
Reggie Bush has been a bit of a disappointment since he came to New Orleans as he has underperformed when he was not injured.
The New Orleans Saints traded back up into the first round to draft Mark Ingram, and Bush immediately Tweeted his farewell to the fans of the team.
Drew Brees has tried to be supportive, but Bush has been taking the arrogant athlete approach, continuing to tell people how much fun he is having doing nothing.
With an $11.8 million salary that becomes guaranteed as of Week One (if the rules relating to termination pay apply in 2011) — or sooner if he suffers a season-ending injury during post-lockout workouts — the Saints will want to push Bush's situation to a resolution sooner rather than later. The choices are simple; cut him or trade him. And since no other team will want to inherit a one-year, $11.8 million contract for a glorified third-down tailback and punt returner, no trade can happen without Bush agreeing to a new deal. So if he simply refuses to redo his deal, he won't be traded.
Bush always seemed more interested in the fame associated with being an NFL running back than putting in the work to be a successful NFL running back, or what I like to call "The Matt Leinart Syndrome."
Bush and Leinart had great success at USC but hit the NFL, got their contract and decided they could coast through on talent alone.
As both have found out, talent is not enough in the big leagues, you have to practice and you have to have the drive to be the best on the field.
The tone deaf Tweets and Facebook posts are just one indicator Bush enjoys doing everything but practicing, and does not have the drive a pro football player should have.
This article is
What is the duplicate article?
Why is this article offensive?
Where is this article plagiarized from?
Why is this article poorly edited?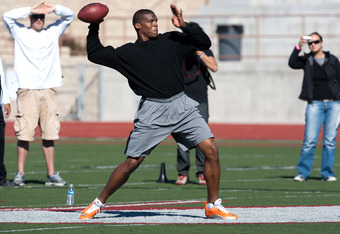 Favre And Newton Both Are Clients Of Bus Cook
An agent wants to get his two biggest clients together and reap a giant payday out of it, sound familiar?
Agent Bus Cook, who represents the currently retired Brett Favre and the recently drafted Cam Newton, suggested it would be a great idea for Favre to go to Carolina and mentor Newton as he transitions into the NFL.
Of course, that would mean the Panthers would have to sign Favre to some kind of coaching contract, of which Cook would take his usual percentage, not that I am cynical about these things.
Cook said Favre would welcome the chance to further Newton's growth when their schedules allow.

"Brett has offered to do that before with Cam,'' Cook said. "He would obviously be delighted to work with Cam. They've met and they've talked."
Newton already is receiving tutoring from several other quarterbacks, including Warren Moon and Ken Dorsey, so what Favre would have to add to the mix is a good question.
(Insert timely interception joke here)
Favre could just sit with Newton and mentor him on how to handle the media. While Newton already has a winning smile and commands headlines, he still gets a lot of criticism. Favre is the master of taking any bad PR situation and spinning it into gold with the mainstream media eating out of his hands.
Whoever is mentoring Newton better be focusing on taking snaps from center, reading defenses, and learning how to call a pro-style offense, because none of those skills are where they need to be at the moment, according to just about every scout who has watched him.
This article is
What is the duplicate article?
Why is this article offensive?
Where is this article plagiarized from?
Why is this article poorly edited?