2011 NBA Mock Draft: 4: Jan Vesely (Czech Republic)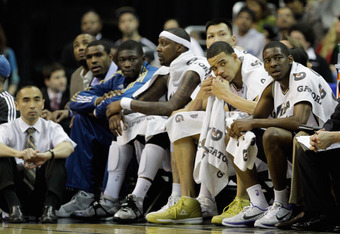 Washington is set in the backcourt with talents such as point guard John Wall and shooting guards Nick Young and Jordan Crawford.
It is the Wizards front line that is lacking. Jan Vesely is an intriguing international prospect. He is 6'11 240 lbs and can be moved around various positions in the frontcourt. Vesely is probably best suited to play the small forward position, which is good because that is where Washington is most lacking. Vesely has the size and build to man the power forward spot as well though.
Scouts love Vesely's athleticism and are also impressed with his developing post-up game.
The one major area of concern attached to Jan Vesely's game is his defense according to scouts. Vesely is older than some of his fellow international prospects at age 21. He should be able to help out Washington in the front court this season, and he has huge value as a prospect down the road.
It will be interesting to see just how much Jan Vesely needs to improve defensively. The aforementioned athleticism that was described is all fine and good, but it is hard for a coach to play someone that is a liability defensively.
1 Minnesota Timberwolves-
2 Cleveland Cavaliers-
3 Toronto Raptors-
4 Washington Wizards- Jan Vesely (Czech Republic)
5 Sacramento Kings- Brandon Knight (Kentucky)
6 Utah Jazz- Bismack Biyombo (Congo)
7 Detroit Pistons- Jonas Valanciunas (Lithuania)
8 Cleveland Cavaliers- Donatas Motiejunas (Lithuania)
9 Charlotte Bobcats- Enes Kanter (Turkey)
10 Milwaukee Bucks- Alec Burks (Colorado)
11 Golden State Warriors- Marcus Morris (Kansas)
12 Utah Jazz- Kawhi Leonard (San Diego State)
13 Phoenix Suns- Jimmer Fredette (BYU)
14 Houston Rockets- Markieff Morris (Kansas)
15 Indiana Pacers- Tristan Thompson (Texas)
16 Philadelphia 76ers- Tyler Honeycutt (UCLA)
17 New York Knicks- Reggie Jackson (Boston College)
18 Washington Wizards- Jordan Hamilton (Texas)
19 Charlotte Bobcats- Chris Singleton (Florida State)
20 Minnesota Timberwolves- Tobias Harris (Tennessee)
21 Portland Trailblazers- Lucas Nogueira (Brazil)
22 Denver Nuggets- Klay Thompson (Washington State)
23 Houston Rockets- Nolan Smith (Duke)
24 Oklahoma City Thunder- Travis Leslie (Georgia)
25 Boston Celtics- Trey Thompkins (Georgia)
26 Dallas Mavericks- Justin Harper (Richmond)
27 New Jersey Nets- Jereme Richmond (Illinois)
28 Chicago Bulls- Davis Bertans (Latvia)
29 San Antonio Spurs- Kenneth Faried (Morehead State)
30 Chicago Bulls- Josh Selby (Kansas)
Most recent updates:
This article is
What is the duplicate article?
Why is this article offensive?
Where is this article plagiarized from?
Why is this article poorly edited?