NBA Power Rankings: The Greatest Team Logos in Each Team's History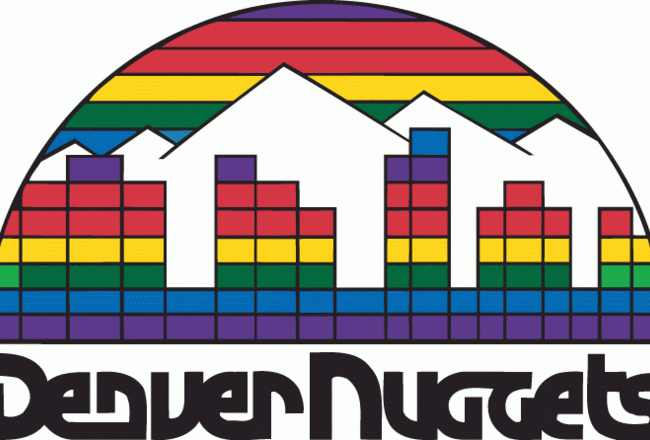 All teams are known for their superstar players (if they have any), their legacy of winning or losing and their city's fans, both raucous and lovable.
But another identifier is the team logo. Sometimes, it is timeless and classic and never changes, while others are victims of bad marketing and short, ugly trends.
This is an analysis of each team's best logo (main, not alternate). Beware, personal opinion at play, but if you disagree and think another option is better, please comment!
*Note: special thanks must go out to Chris Creamer's Sports Logos for keeping a historical database, including dates and high-quality photos, of every team logo for every major and minor sport. His website is used for educational purposes, and I extend his database with that purpose in this article.
Also, I added three slides at the end for two franchises that were moved though I included those franchises in their current incarnations during the regular slide. I also added a favorite of mine at the very end even though its franchise is represented as is and wasn't moved.
Atlanta Hawks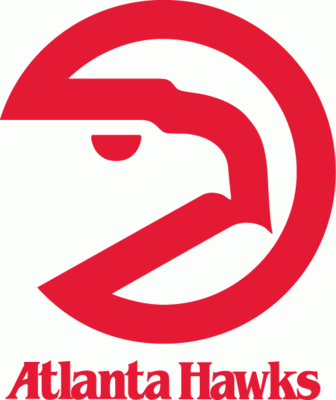 Used from 1972 to 1995, this logo, and subsequent design on uniforms and hardwood design, is my personal favorite. It's simple and brings back nostalgic memories of players like Dominique and Spud.
Boston Celtics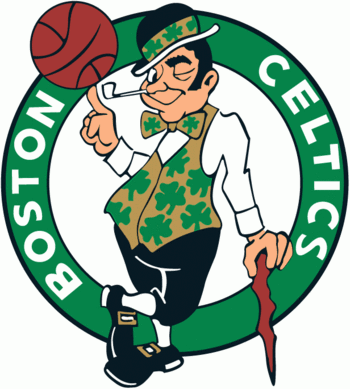 There really hasn't been too much variation on this design save for some color changes. Either way, in any incarnation (and this is the most recent), the Celtics logo is a timeless one.
Charlotte Bobcats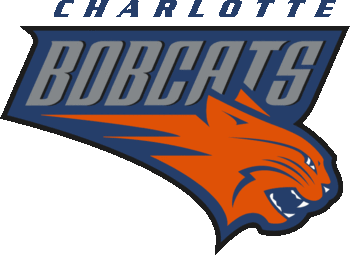 The one and only...and thus first place for the Charlotte franchise. Only color variations exist in the logo's short history. This is the best one.
Chicago Bulls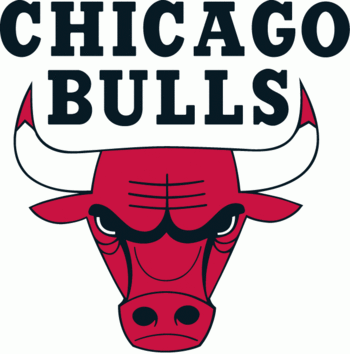 Also the one and only...with no variation in style or color.
Cleveland Cavaliers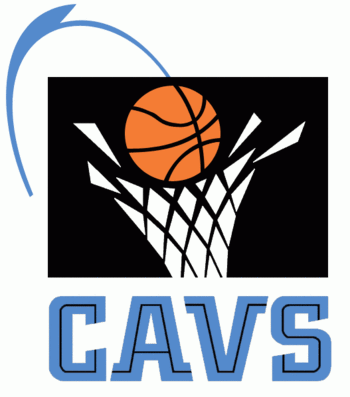 Another tough one as Cavalier designs tend to either date themselves or just look tacky. While the uniforms that back this particular logo are rather unruly to look at, this design, used from 1994 to 2003, is representative of the NBA at the height of its popularity.
And next to the LeBron era, this era of Cavalier history is one of defensive pride.
Dallas Mavericks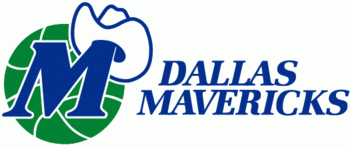 Denver Nuggets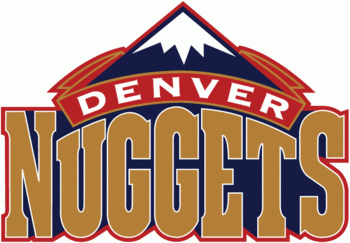 Though I teased the article with the 1980s to early-'90s motif, I always liked this color scheme and this logo for Denver.
The logo remains the same today, but with a different color scheme I could never get behind.
Detroit Pistons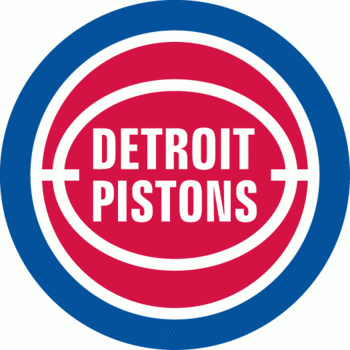 There have only been seven different variations of the Pistons logo and five of them were based on this design type. This is the right blend of color and simplicity.
And look at the alternatives: a faded version of this, a brighter version of this or that crazy horse with fire thing from the '90s. *Shudder*
Golden State Warriors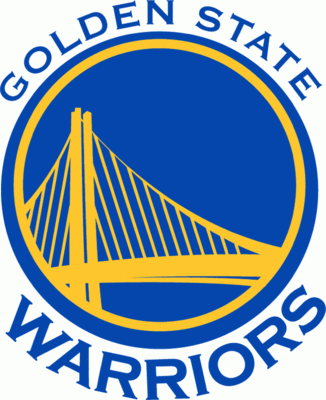 Bravo to the Warriors marketing department for coming up with this one. The most recent incarnation of the Warriors logo, introduced just last year, is the best in its history.
As a non-Warriors fan, I'd wear a Warriors jersey with this design scheme on it.
Houston Rockets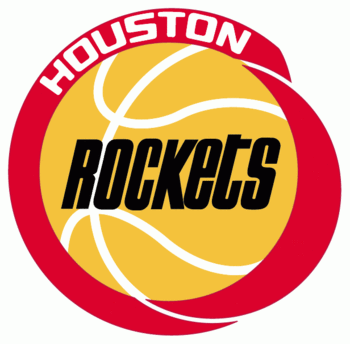 This logo really doesn't have anything to do with the team name, but that doesn't really matter.
As you can tell, I like simplicity and nostalgia, and this logo has that in spades. Plus, much like Detroit, you have this or some weird rocket with teeth on it and bright colors.
Indiana Pacers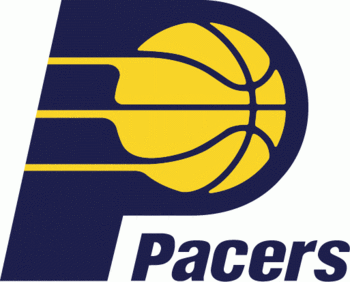 This design, with minor color variations, has been the same since 1990.
The earlier designs, from the ABA onward, are virtually the same thing, but it simply appears like a cartoon character is grabbing the ball portion of the logo.
This design is the best of the two.
Los Angeles Clippers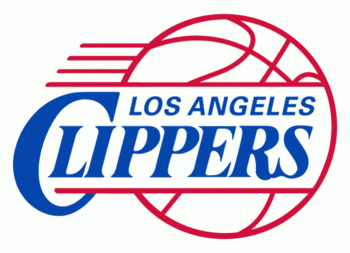 Since moving to Los Angeles, this is the only logo available. Thus, finally, the Clippers are the all-time winner in something.
Los Angeles Lakers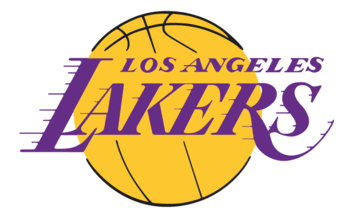 Same thing here. Same logo since the move from Minneapolis in 1960. Only color variations and changes in darkness have touched this general design, but the above logo has basically existed since the '70s.
Like the Celtics logo, this is a timeless one that should never be changed.
Memphis Grizzlies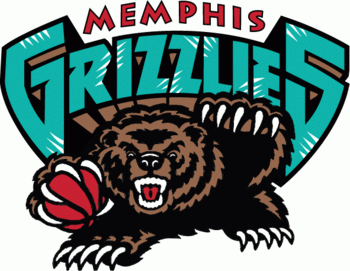 I've always been a sucker for the Vancouver Grizzlies logo, so when Memphis adopted it during the move for its first two years in Tennessee, I had to pick it.
The current logo is streamlined and a bit less cartoony, but the Grizzly in that logo looks: a) demonic (it's in the eyes) and b) like it's in mid-hibernation.
The logo above at least looks aggressive.
Miami Heat
Not a lot of variation...which is a good thing.
This very '80s design is simple and fun, and I'm glad nothing was done to change it or make it extreme like with some other teams.
Milwaukee Bucks
To me, the more Buck the better.
While purple and forest green don't work on a lot things, it does here. The logo hasn't changed since the early '90s, but it has gone through a drastic and brighter color scheme change that took effect in 2006.
This one was the best.
Minnesota Timberwolves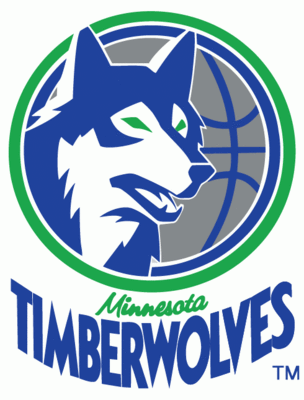 OK, it does look like a cute little puppy on the cover and the design is a little dated, BUT I'm allowing author discretion on this one.
New Jersey Nets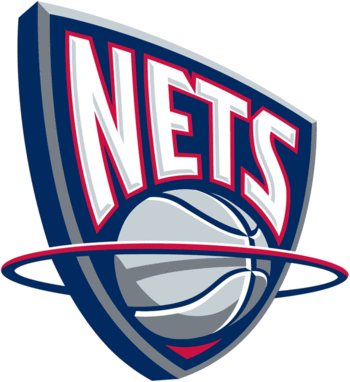 Being the most recent and current edition of the oft-changed logo, I still prefer this one, though the 1978 to 1990 version, in which we see an outline of the state of New Jersey a la Golden State's older jerseys with Cali, was pretty neat.
New Orleans Hornets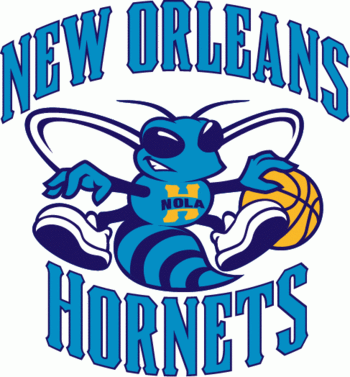 Not sure why there wasn't a name change to reflect the city a bit more.
This logo, hijacked from the Charlotte Hornets, is completely foreign to all of the secondary logos that New Orleans has utilized which tend to focus on New Orleans culture.
This is the only logo in New Orleans' short history with the Hornets, thus it is the best.
New York Knicks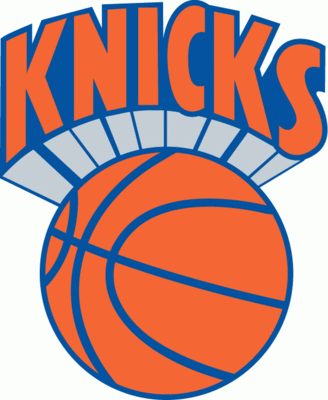 Oddly, the Knicks didn't keep their classic logo, shown above, that they had with minor tone variations from 1964 to 1992.
This brings back the 'ol days and basically, the last time the Knicks were legit contenders.
Oklahoma City Thunder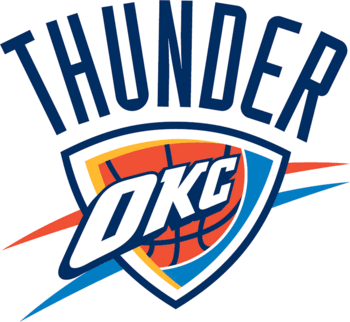 Orlando Magic

This logo, used from the team's inception until 2000, was the best. As a Magic fan, I am biased I suppose, but I hated the cheesy 2000-2010 design and find the newest version a bit boring.
Philadelphia 76ers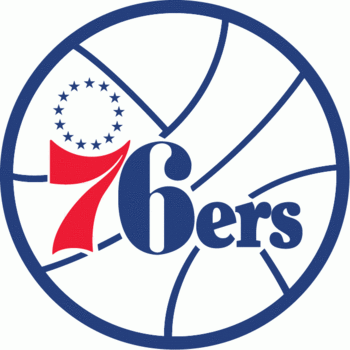 So many classic and well designed logos in Philly's history, so it was hard to choose. But the Dr. J to Barkley to AI-origins logo is the way to go!
Phoenix Suns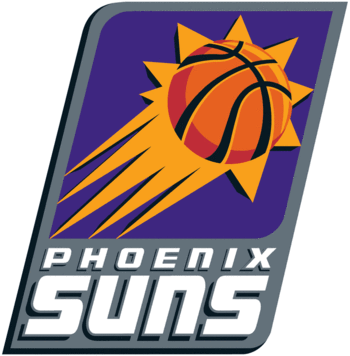 The Suns have done a lot of uniform changes as opposed to logo changes. The above design has been around basically since 1992.
The previous version, from inception until '92, is simply outdated.
Portland Trail Blazers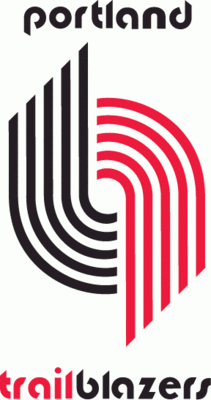 Another cool franchise with a history of cool yet simple designs. I had to pick the one above, though, for purely personal reasons.
Sacramento Kings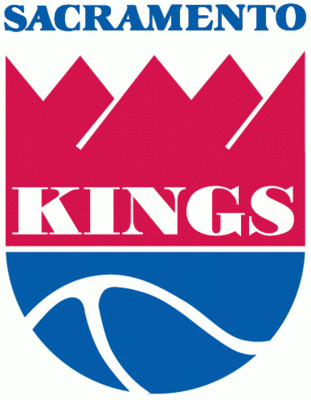 Clearly an outdated design, I just could never get into the Excelsior-Hotel-in-Vegas feel of the franchise's current logo.
San Antonio Spurs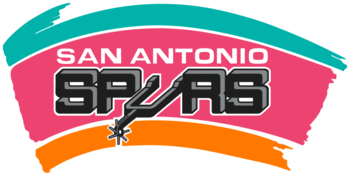 I'll go against type here and just say that the Miami Vice-like pastels and very '90s approach to color design is what makes this symbol cool...I guess.
That's all I got.
Toronto Raptors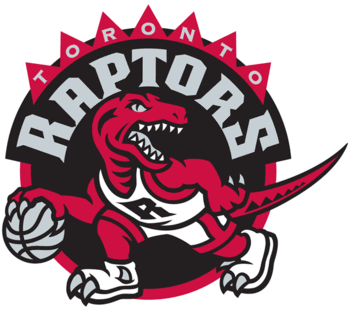 Simply the best by default. It's the only one there is (minus the purple from the inception date), and since the glass is half empty on this one, I'm saying it's tied for last.
Utah Jazz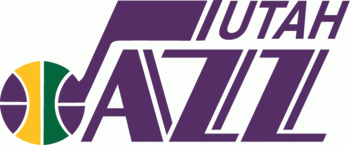 The name has never made sense, but the design, from the New Orleans days, is a classic design.
Washington Wizards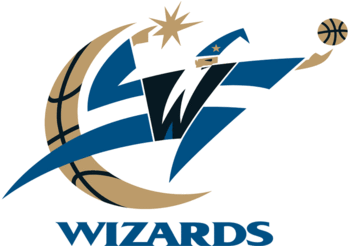 The one...the only...the dumbest.
Charlotte Hornets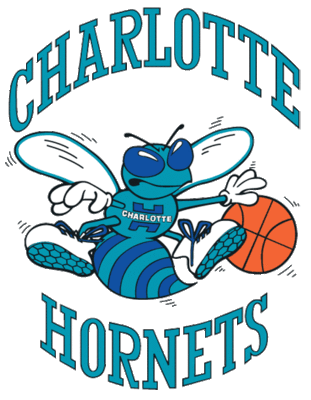 This makes sense to me. Not that Charlotte was known for Hornets or anything (well, as far as I know), but Hornets just fits more with Charlotte.
This also happens to be the best of the two designs for this now-defunct franchise.
Seattle Supersonics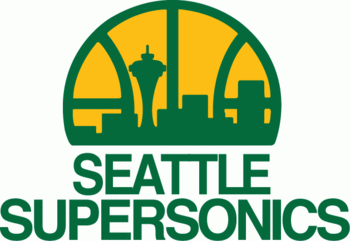 One of the greatest logos of our time and the best in the varying Seattle franchise's history.
Washington Bullets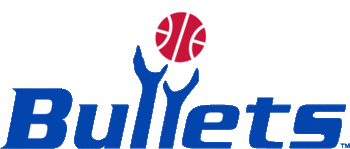 Also love this one and had to include it despite the fact the franchise didn't move and just changed names.
Keep Reading