MLB 2011: The Top 10 Cy Young Award Candidates in the AL and NL so Far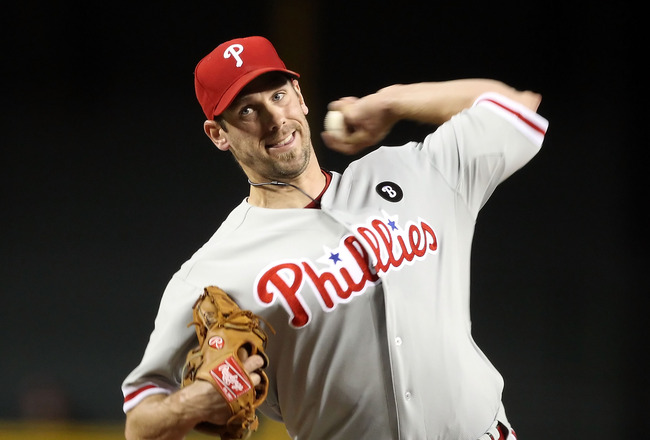 Christian Petersen/Getty Images
Is this another year of the pitcher—like 2010 was? Yes, and no.
Take a walk with me down River Walk Lane and go reasoning with me on the river of my reflections, won't you? That's a rhetorical question.
I already know the answer is a resounding "yes." Let's do it. Start the show.
American League: It's Incredible How Many Pitchers Are Having Good Seasons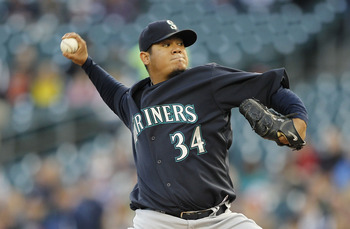 Leon Halip/Getty Images
Felix Hernandez is not even in the top 20 in the American League in ERA this season, and he has a very solid earned run average of 3.02.
The league leader—Jered Weaver—owns a 1.69 ERA. It's not as good as Bob Gibson's 1.12 in 1968, but a bunch of AL pitchers are under 3.00.
I find this fact Incredible considering pitchers rarely bat in the AL.
5. Justin Masterson: The Cleveland Indians' Best Pitcher Is for Real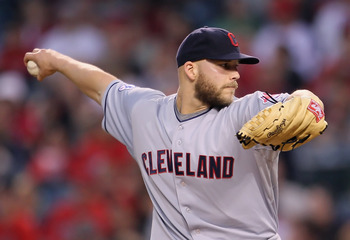 Jeff Gross/Getty Images
Masterson is undefeated and rocking and rolling in the home of the Hall of Fame by the same name.
He's undefeated on the AL's top team.
He'll have to stand up against the leading MVP candidates, though, going forward.
4. Trevor Cahill: He Is Helping an Improving Team Do What They Do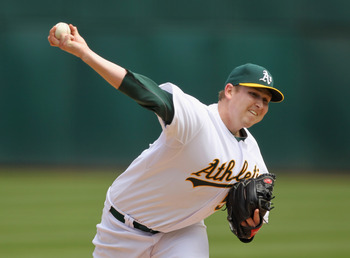 Ezra Shaw/Getty Images
Cahill started off undefeated (5-0) and was leading the steadily improving rotation in Oakland.
With a 1.79 ERA through 45 inning pitched and only nine runs allowed—Cahill is balling.
Going forward, the right-hander will be a pitcher to watch.
3. James Shields: Batters Better Put on as Many Shields as Humanly Possible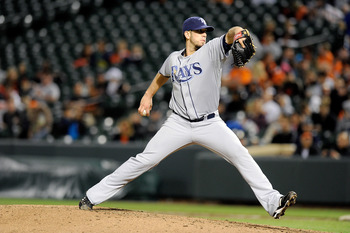 Greg Fiume/Getty Images
2. Dan Haren: The League Change Has Proven to Be Beneficial for Him so Far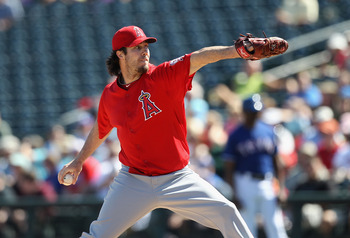 Christian Petersen/Getty Images
Along with Jered Weaver, Haren is helping to form a top one-two pitching combinations in the best of baseball...Ballers!
The outstanding starters are steering the Angels to the No. 1 position in the AL West. Haren's fast start is interesting because of his transition from the NL to the AL.
Pitcher who make similar moves are often rewarded, Haren is proof.
1. Jered Weaver: The Mullet Man, or the Dream Weaver, Is Bringing His a-GAme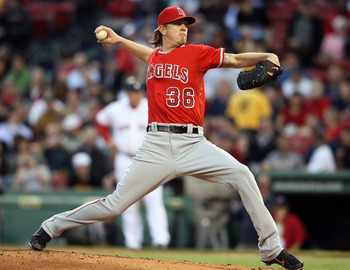 Elsa/Getty Images
Weaver is leading the Majors in wins and ERA on a first place team. He is the leading candidate in the AL without question.
The Angels are for real, and Weaver is proof. The mullet-wearing Weaver—the Mullet Man—led the league in striking out batters last year, and he could do it again in 2011.
National League: Is This the Year of the Phillies' Pitchers?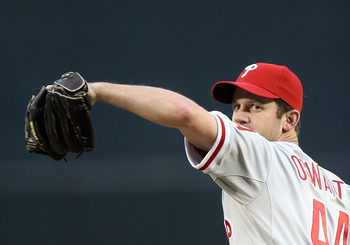 Christian Petersen/Getty Images
Is the Philadelphia pitching staff the best in the Majors? Evidently, yes.
They've been striking out 16 batters but losing—Like Cliff Lee.
Two of them are in the top five in striking out batters in the Majors.
They'll have to continue to go through some of the top MVP candidates in the NL. I'll be watching to see how it goes.
5. Kyle Lohse: Letting Lohse with His Cutter Has Been Locking Batters Up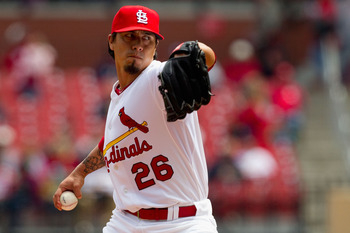 Dilip Vishwanat/Getty Images
Lohse and the coloring book uniform he wears in St. Louis have been outstanding through the first month and one quarter.
With one shutout and one complete game—big factors on my list—Kyle was sporting a 4-2 record with a 2.24 ERA. He's one to watch. Stay tuned, and I'll let you know what's poppin.'
4. Shaun Marcum: Coming to the National League and Reaping the Benefits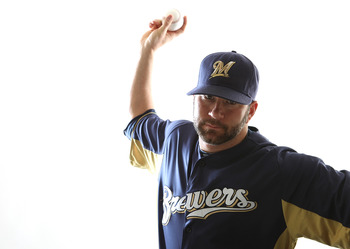 Jonathan Ferrey/Getty Images
3. Josh Johnson: The Ace of the Marlins Is on Pace to Mash Up the Place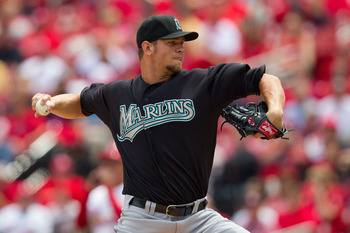 Dilip Vishwanat/Getty Images
Considering the Marlins are winning a bunch of games and Johnson is their top pitcher, his 46 strikeouts in 48 innings pitched adds gravy to the mashed potatoes.
He's been mashing to the tune of a 1.68 ERA and 46 strikeouts, while allowing only 26 hits. He could be the Fish that saved Miami.
2. Jaime Garcia: The Native Mexican Is Becoming the Ace While Wainwright Is out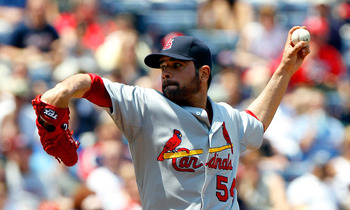 Kevin C. Cox/Getty Images
Garcia (4-0) is coming off a two-hit shutout in his last outing. The native Mexican left-hander is becoming the best lefty in the NL.
Cliff Lee has more strikeouts—he's leading the Majors—but his ERA is 3.69 and his record is 2-3 on one of the NL's top teams.
Garcia has 44 strikeouts and an ERA of 1.99—No. 3 in the NL. He's pitching like he wants to become the Cardinals' ace.
1. Roy Halladay: The Phillies' Ace Is on Pace to Make Haste of NL Hitters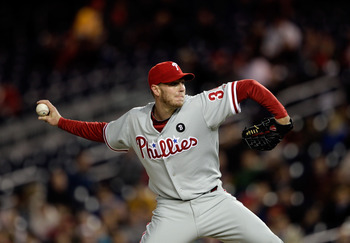 Rob Carr/Getty Images
Halladay has a 2.19 ERA and is in a race for first place for striking out batters and making them bow.
Tim Lincecum, Bud Norris, Matt Garza and Halladay will battle it out for Lake's Unofficial NL Strikeout King Crown.
Coming to a 'hood near you—Halladay, Lee, Oswalt and Hamels. Good freakin' luck.
I'm coming to a neighborhood near you, too. Stay tuned and catch me when I do.
Until then, good living and good loving.
Keep Reading