2011 NFL Draft: Cam Newton and Big Physical Changes from Early College to NFL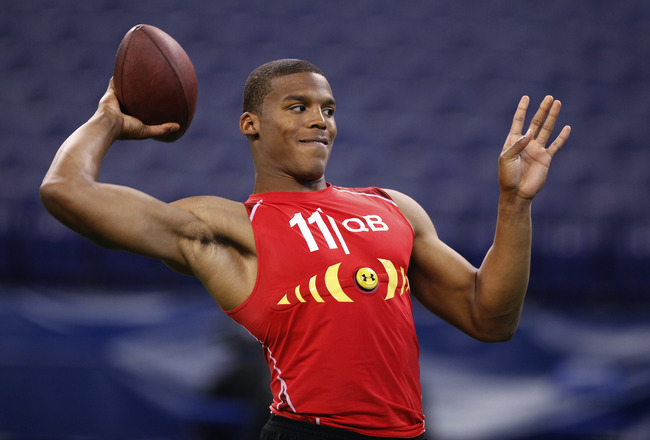 Joe Robbins/Getty Images
In the 2011 NFL draft, we saw some hulking athletes step on stage to shake Commissioner Roger Goodell's hand after their first-round selection.
These athletes are ready to take their talents to the level where they will need to utilize their brute strength and insane conditioning to become a mainstay in the NFL.
Contrary to popular belief, these athletes were not born with bulging muscles and overpowering skills; what they have is what they've earned.
As you'll see in this slideshow, many of the 2011 NFL draft first-round picks came into college looking like another average freshman, but as the years and seasons progressed, so too did their physical stature.
Let's take a look at some of this year's shining rookie class and see where they came from and where they are now when it comes to changes to their physique.
All photos in this article courtesy of rivals.yahoo.com
Cam Newton, Carolina Panthers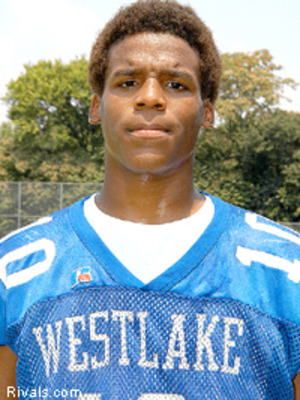 http://rivals.yahoo.com/ncaa/football/recruiting/recruit-photos-41356;_ylt=ArxaOvhj4MsxDgeNZoXLAdFHPZB4#photoViewer=46273
Recruiting weight: 232
Draft weight: 247
Total difference: plus-15
Cam Newton was taken first overall by the Carolina Panthers, and while Carolina likes what Newton has to offer mentally on the football field with his quick decision-making and high football IQ, they also fell in love with his physicality, too.
Newton signed his letter of intent to play football for coach Urban Meyer and the University of Florida Gators weighing in at a 232-pound, dual-threat quarterback.
After his well-documented journey through the college football ranks, Newton left the FBS weighing a whopping 247-pounds for a QB, gaining 15 pounds in the process.
Nick Fairley, Detroit Lions
http://rivals.yahoo.com/footballrecruiting/football/recruiting/recruit-photos-46796;_ylt=ArxaOvhj4MsxDgeNZoXLAdFHPZB4#photoViewer=62681
Recruiting weight: 257
Draft weight: 314
Total difference: plus-57
Choosing to play football at Auburn University over the likes of Alabama, Florida State and Southern Miss, Nick Fairley entered his freshman year of college weighing in at 257 pounds.
Despite the 3-star status given to him by the Rivals.com rankings, Fairley quickly made a name for himself in the college football world by becoming an overpowering defensive tackle that can control a game from the line of scrimmage.
Fairley worked hard and added 57 pounds of "muscle" to his frame, weighing in at 314 pounds on draft day, making him the best option to team up with Ndamukong Suh on the Detroit Lions defensive line.
J.J. Watt, Houston Texans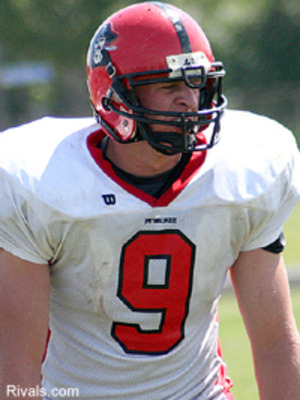 http://rivals.yahoo.com/centralmichigan/football/recruiting/recruit-photos-54719;_ylt=ArxaOvhj4MsxDgeNZoXLAdHwOrF_
Recruiting weight: 220
Draft weight: 285
Total difference: plus-65
Claiming the title of biggest weight difference between recruitment and the NFL draft is new Texans defensive end J.J. Watt out of Wisconsin.
Watt began his college football career at Central Michigan weighing in at 220 pounds, which only gave him a 2-star rating according to Rivals.com.
After transferring to Wisconsin, Watt began an intense weight training and conditioning program to add 65 pounds of muscle to his frame, eventually weighing 285 pounds on draft day.
Watt now joins 2006 first overall pick Mario Williams to create a deadly D-End combo in Houston.
Von Miller, Denver Broncos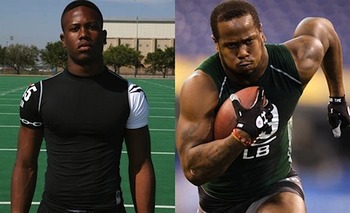 http://rivals.yahoo.com/ncaa/football/blog/dr_saturday/post/Von-Miller-then-and-now-How-recruits-grow-and?urn=ncaaf-wp1188
Recruiting weight: 210
Draft weight: 240
Total difference: plus-30
Arguably one of the better "underrated" prospects in the 2011 NFL draft, Von Miller began his career at Texas A&M weighing in at a modest 210 pounds.
Despite not looking like a future All-American and second overall selection during his first year at College Station in 2007, Miller quickly began an intense weights routine that helped his body blast to 240 pounds come draft day.
Now headed to the Denver Broncos, Miller will look to continue his dominance with the help of his huge body in the NFL.
Nate Solder, New England Patriots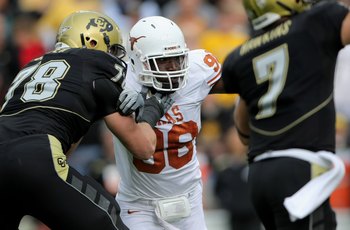 Doug Pensinger/Getty Images
Recruiting weight: 240
Draft weight: 305
Total difference: plus-65
Weighing in at 240 lbs. entering college at Colorado, Nate Solder went from a diminutive tight end to a scary-good tackle that has found his way to the NFL via a first-round selection.
Solder struggled at the TE position, so the Colorado staff moved him to the offensive tackle position, and the rest is history.
Solder excelled on the line, greatly enough to garner a 17th overall pick by the New England Patriots.
Gabe Carimi, Chicago Bears
http://rivals.yahoo.com/ncaa/football/recruiting/player-Gabe-Carimi-40933
Recruiting Weight: 268
Draft weight: 315
Total difference: plus-47
Coming into the college football ranks as a highly honored and decorated high school offensive tackle from Wisconsin, Gabe Carimi's only real roadblock ahead of him during his college years was how to add more muscle weight to his 6'7" frame.
Coming in as a 268-pound freshman, Carimi succeeded by adding over 65 pounds of muscle to his mammoth body, weighing 315 on draft day.
Carimi was one of biggest weight-gainers in the 2011 NFL draft and expect his large frame and solid work ethic to help him succeed in the NFL.
Muhammad Wilkerson, New York Jets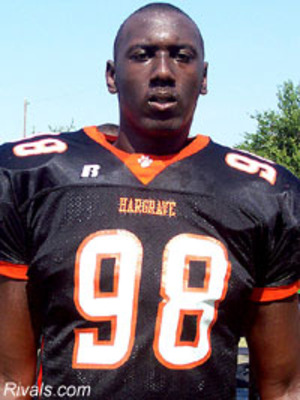 http://rivals.yahoo.com/footballrecruiting/football/recruiting/recruit-photos-71565;_ylt=ArxaOvhj4MsxDgeNZoXLAdHwOrF_
Recruiting weight: 255
Draft weight: 300
Total difference: plus-45
Committing to Temple over Marshall and Western Kentucky, new New York Jets' defensive tackle Muhammad Wilkerson began his college career as a 255-pound offensive guard.
Feeling a switch to defense would help boost his career, Wilkerson's coaches pulled the trigger and he was officially named part of Temple's defensive end competition.
Putting up solid numbers on the defensive side of the ball, Wilkerson also added 45 pounds of muscle to his frame and weighed in at a solid 300 pounds on draft day where he went No. 30 overall.
Keep Reading