Summertime Wrestling: 10 Things to Look Forward to This Summer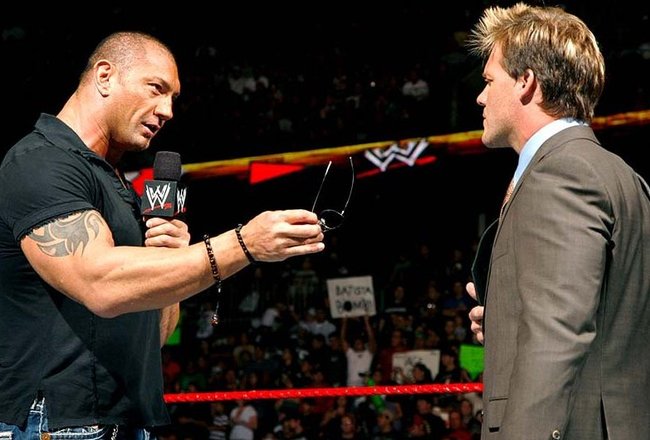 In my opinion, there isn't a better time of year then summer. I would say the majority of people would agree with that statement. I would also say that the majority of people who watch wrestling is getting a little bored right about now.
WWE's ratings typically go down post-WrestleMania and they've tried a couple different things to get more people to watch such as the Draft, The Rock's birthday, but neither has really done the trick. But, have no fear wrestling fans as the summertime will bring us some more excitement...well, at least we hope it does. Here are my ten ideas that I really look forward to seeing this summer in wrestling!
10. The Michael Cole/Jerry "The King" Lawler Feud Ending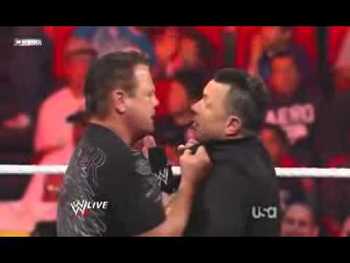 Please, WWE? Not one fan enjoys this rivalry. When Cole isn't "Sir Michael" or "Mr. WrestleMania" he's a dang good commentator. Put him and Josh Matthews on Smackdown (cause I don't know how much longer I can stand Booker T; he bout killed me at Extreme Rules) and go back to good ole JR and King on Raw.
9. The "Future Endeavors" / New TNA Stars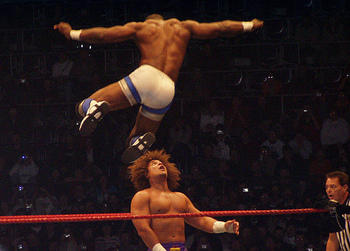 Each late spring or early summer, the WWE goes on a little cutting spree where they release a pretty good amount of talent to make room for some FCW superstars ready to make the move to the WWE.
In 2010, we seen the releases of superstars such as Tommy Dreamer, Charlie Haas, Mickie James, Shelton Benjamin, and Carlito. There are tons of rumors out there about who will get the ax this year, but until the WWE makes it official, it's only speculation.
The only good thing that comes out of these cuts are usually TNA has a chance to bring in some new talent. So for TNA fans, the future endeavors aren't such a terrible thing, but for you fans who have a favorite superstar who you've not seen much of lately, you should expect the worse.
8. New Rivalries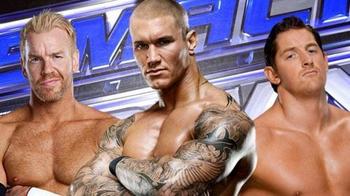 How sick of you of the same, old rivalries? I mean how many more times can we have Cena-Miz, Cena-Orton, Orton-Punk, Del Rio-Mysterio, ect. The best thing the draft usually brings is the idea of new rivalries.
How about John Cena and Drew McIntyre? McIntyre hates what today's youth has become, today's youth loves Cena. Or The Miz-CM Punk? While both are great heels, one of them can use a face turn.
And on Smackdown, how about Christian-Orton? I know everyones already heard about the "spoiler" but maybe the WWE did it on purpose. The WWE seen how big Christian was with the WWE Universe and Smackdown needed one good heel, therefore have Orton take the title, anger a lot of fans, and boom, you have a new little rivalry right there.
Maybe even give Cody Rhodes, Ted DiBiase, Wade Barrett, or Sheamus a good heel push for the World Championship. A Chirstian-Barrett rivalry would be pretty interesting. Or heck, I'd even like to see Orton and DiBiase rekindle their feud from the old Legacy days.
There are so many potential new storylines and rivalries out there, it'll just be interesting to see which ones WWE decides to pull the trigger on.
7. Money in the Bank Pay Per View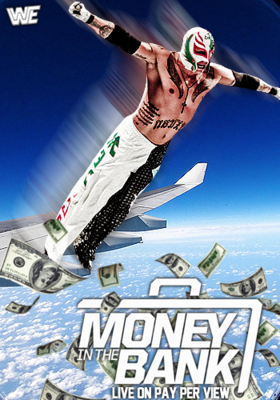 Although, I absolutely hate the idea of stipulation Pay Per Views, there's no questioning that the Money in the Bank ladder match has changed many careers and usually is one of the most entertaining matches in the WWE. Now, I believe next year they put it back in WresleMania, but for now it's something I look forward to watching come July.
6. Slammiversary IX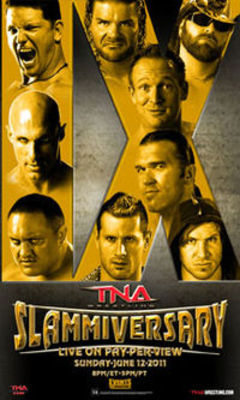 TNA is really, really slipping these days, but it seems to garnish a lot of attention around their two major pay per views in Bound for Glory and Slammiversary.
Slammiversary is one of TNA's flagship pay per views and in years past, has produced one of the most eventful and exciting matches in professional wrestling: the King of the Mountain match.
In 2010, TNA decided to not have a KotM match, therefore the pay per view received very bad reviews. If TNA is smart, they'll definitely feature the King of the Mountain match this year and, I mean, why wouldn't they?
The idea of a King of the Mountain match for the TNA World Championship featuring Sting, Rob Van Dam, A.J. Styles, Mr. Anderson, and, ya know what, let's just say Jeff sobers up and returns, Jeff Hardy is sick and even TNA's biggest doubters would have to watch.
5. The Miz Face Turn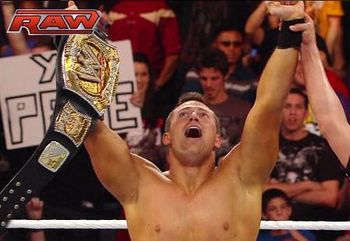 If you've been to a live WWE event lately, you can't help but notice the pops The Miz have been getting. John Cena is the Justin Beiber of the WWE which means that some people love him to a freakish-ly weird level while others hate his guts and boo him like he just punched their mother.
Therefore, many fans have really fell in love with The Miz during the feud between the two. I had a friend who attended the Monday Night Raw where The Miz dressed up as The Rock and attacked Cena and while I watched on television, it sounded like a typical moment, but my friend informed me that every time The Miz hit a big move on Cena, the fans would go crazy.
I think right now, or after the Cena-Miz feud ends, The Miz should have a face turn and maybe begin a feud with a heel CM Punk or even Alberto Del Rio. Because I'm pretty sure the WWE Universe is done for right now with the Cena-Miz feud.
4. SummerSlam Pay Per View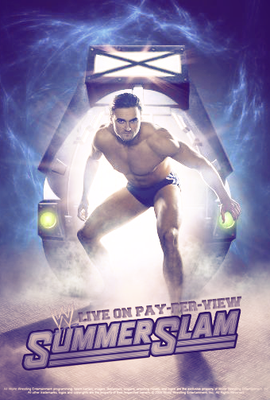 The biggest party of the summer, according to WWE. For the 3rd year in a row, the WWE will host one of it's biggest pay per views in Los Angeles, California. Now in 2010, SummerSlam failed to deliver with many fans and was down nearly 19,000 buys from the year before.
Usually, after the WWE fails to deliver with something the year before, they try their hardest to deliver the next year. Which leads me to believe that this SummerSlam will be one to remember.
Also, this SummerSlam has already got a rumor out there that leads to my next most anticipated thing this summer in wrestling...
3. The in Ring Return of the Rock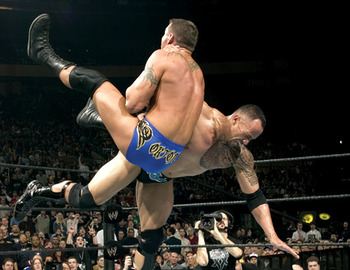 The potential match-up for The Rock and John Cena was to happen at SummerSlam, but then it got changed so the match would take place in Miami.
But rumor is The Rock has planned to return to action at Summerslam, now if maybe that return match was only to take on Cena is unknown, but I'm tired of just seeing the Rock; I want to see him wrestle. Possibility of a final match between The Rock and Triple H, maybe? We can wish, right?
2. The Highly Anticipated Push of Zack Ryder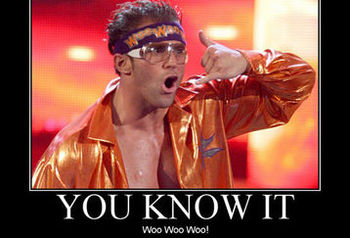 This absolutely must happen this summer, or I'm done watching WWE. I mean they can't be that stupid. Fans love him, fellow top superstars love him, and in the WWE, that's all you need. How this hasn't happen yet is beyond me.
His Youtube videos are racking up over a 100,000 views each, you can't go to or watch a WWE event without seeing 100s of "Woo, woo, woo. You know it." signs in the crowd. His t-shirt is the highest selling shirt on WWEshop.com, He's yet to demand TV time like many superstars have done; he just sits back and makes jokes about it. He has good ring skills if you remember him as a Major Brother or an EdgeHead, and he obviously has the charisma and mic skills.
It just baffles me that it has taken WWE this long, but hopefully, it's coming soon. With him not being drafted to Smackdown when the majority of mid-card wrestlers switched shows kind of tells me that they want to keep him on the flagship show. Ryder could be a huge star for the WWE if they use him correctly or he could be a bust, but we'll never know if the WWE doesn't at least give it a try.
If anything, the WWE has to at least make him a top mid-card performer, as in a United States or Intercontinental Championship contender. They have to get him off Superstars and get him on Raw. I guarantee you the first time John Cena or The Miz or ADR is cutting a promo and over the speakers, we hear, "Ohhhhhh radio" I promise you, we won't hear anymore lyrics because the crowd will go absolutely nuts.
1. The Return of Chris Jericho and Dave Batista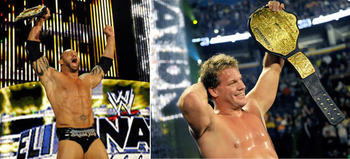 The return of, at one time, two of the top stars in the WWE: "Y2J" Chris Jericho and "The Animal" Dave Batista. Both men I've been out of action for awhile now pursuing other things, but now, with Jericho's time with Dancing with the Stars over and Batista's MMA career not quite going as planned, it seems this summer is the ideal time for both men to return.
If anything, we are almost guaranteed at least one man will return, but which will it be? Jericho has been very outspoken about eventually returning to the WWE while Batista hasn't mentioned it once since his release. Now, Batista had said to be taking his mixed martial arts career very seriously therefore he didn't want to talk about his "fake wrestling" career. With the UFC-Strikeforce merger though, Strikeforce was no longer interested in bringing in Batista.
Jericho, on the other hand, since early 2011 has mentioned that he is interested in returning to the WWE and mentioned expected to happen around March, but soon after, he was announced as a contestant on the ABC hit show Dancing with the Stars. After he was voted off the show, fans began speculating about his return.
Both men look as if a return is in their future, but which will return first? Which will have the bigger impact when they return? Hopefully, all these questions will be answered this summer. Hopefully, all of these things happen this summer, but if all else fails, at least just let the Cole-Lawler feud end. Please?
Keep Reading