Tim Tebow: QB Competition in Denver Just One of Many in the NFL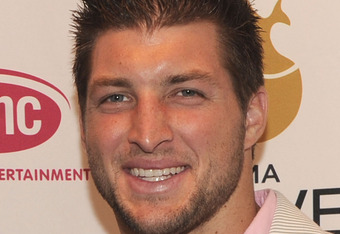 Denver Broncos Will Have To Make A Decision This Year On Tebow
Tim Tebow was a lightning rod for controversy and debate long before the Denver Broncos traded back up into the first round to get him last year.
Now with a year and a handful of starts under his belt, Tebow's biggest cheerleader, Josh McDaniels, is gone and John Elway is calling the shots again in Denver.
The battle in training camp will be for all the marbles as Kyle Orton will square off with Tebow whether the Broncos disclose that to the fans or not.
Tebow has a lot of potential, and while his starts at the end of the season showed promise, it is not enough to say "he's the guy."
But Denver is not he only team with competing quarterbacks. The Chicago Bears are going into the season with Jay Cutler as their No. 1 quarterback, but right behind him are Caleb Hanie and rookie Nathan Enderle.
"We didn't draft [Enderle] to be the third quarterback," Martz said. "If that was the case, then there was no reason to draft a quarterback.

"You have to be good at that position to win, and one just isn't enough. We feel really good about Caleb, but what if Nate is better? Who knows? I don't know that he is or isn't."
Keep this in mind, Cutler took a beating last year and really was not overwhelmingly good when he was on the field. Then the "incident" happened during the NFC Championship game where his leadership abilities and heart were questioned.
MUST READ: Power-Ranking All 32 Teams Post Draft
If Cutler falters early in the season, the calls for his benching will be loud and long. The Bears have to prepare for that possibility.
Hanie looked good in relief, but the Packers had no tape on him and would not have spent any time preparing to defend against him. While Hanie should be commended for keeping his head in the game and not panicking, you have to keep that performance in perspective.
The Bears have to figure out if Hanie can move up the depth chart on a more permanent basis, or if he really is just a backup.
With Enderle, they not only want to see if he can be an effective backup, but which of the two quarterbacks might be able to slide in and start if Cutler goes down, or is ineffective.
Back to the Broncos, they have to determine if Tebow still is getting better, or if he has plateaued. If he still is getting better, then they have to figure out what to do with Orton.
Most recent updates:
This article is
What is the duplicate article?
Why is this article offensive?
Where is this article plagiarized from?
Why is this article poorly edited?