NFL Lockout: It Is Time for Both Sides to Stop Waiting on the Courts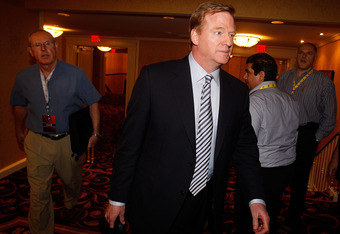 Putting This Case In The Hands Of Lawyers The Worst Decision
The NFL Lockout already has drug on for more than a month, and neither side appears willing to budge.
The problem is both sides are listening to the lawyers and waiting for court victories to give them an edge instead of telling the lawyers where to go and getting back to the bargaining table.
From the moment the last collective bargaining agreement was signed, it seems the owners anticipated a lockout and then began preparing for it. The players then reacted to that by pursuing decertification as a litigation strategy.
You can argue with that if you want, but it comes down to trust and the owners did not trust the players to bargain in good faith while the players did not trust the owners to give them a good deal.
Every negotiation has a beginning, and that first offer usually is heavily favored to one end. That is why it is called "negotiation."
Both sides made tactical errors leading up to the current situation, and placing blame is something you could spend all day doing.
Now it is in the hands of the courts and football is at the mercy of a few judges.
Make no mistake, if the players get everything they want, football as we know it is over and the sport will suffer. That does not mean the owners are right, it is just looking at the end game each side wants and realizing both sides need to abandon legal strategies and start pursuing an endgame.
Most recent updates:
This article is
What is the duplicate article?
Why is this article offensive?
Where is this article plagiarized from?
Why is this article poorly edited?