NFL Lockout: Lockout Likely to Extend into Summer, Could Games Be Missed?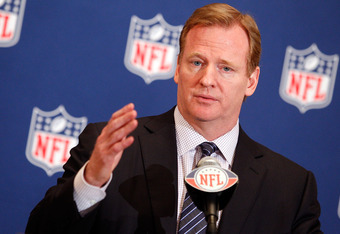 NFL Lockout's Temporary Stay Still Not Ruled Upon, But Judge's Appeal Verdict Won't Come Till Mid-Summer; Could Games Be Missed?
The 8th Circuit Court of Appeals has officially scheduled a date for the hearing to determine whether the owners' appeal of Judge Susan Nelson's ruling ending the lockout will stand.
According to ESPN's Adam Schefter, the court will hear the cases from both sides on June 3, and a verdict wouldn't be levied until 30-45 days after that.
However, the judge has not given a permanent verdict on the temporary stay of the injunction, which both sides have addressed in recent days.
The owners claimed that irreparable damage could be done to the league by the injunction, reciting the same scare tactics about how anarchy would reign over the league if transactions were allowed to begin without a CBA in place.
Must Read: NFL Speculation: Trade and Free Agency Buzz After the 2011 NFL Draft.
But, the players claimed that allowing the stay of the ruling would cause irreparable harm to their careers, saying that the inability for them to join their teams and practice, or for rookies to become acclimated to the NFL, would hurt their ability to do their jobs.
If the judge does grant a long-term stay of the injunction, pending the appeal, there's a very real chance of missing games next season.
After all, 30-45 days after June 3 puts us at mid-July for the ruling, in all likelihood. In that case, should the judge side with the owners and end the injunction, the players would be locked out until a new CBA was reached, which could still take several months.
While that still seems unlikely (the players have been more or less in the right since the beginning), there is a chance that the panel of judges will rule with the owners.
In short, after the judge rules on the temporary stay of the injunction, we could be waiting quite a while to find out whether or not there will be football next season.
Most recent updates:
This article is
What is the duplicate article?
Why is this article offensive?
Where is this article plagiarized from?
Why is this article poorly edited?