Dirk Nowitzki, George Huguely, LA Lakers and Tuesday's Top Sports Stories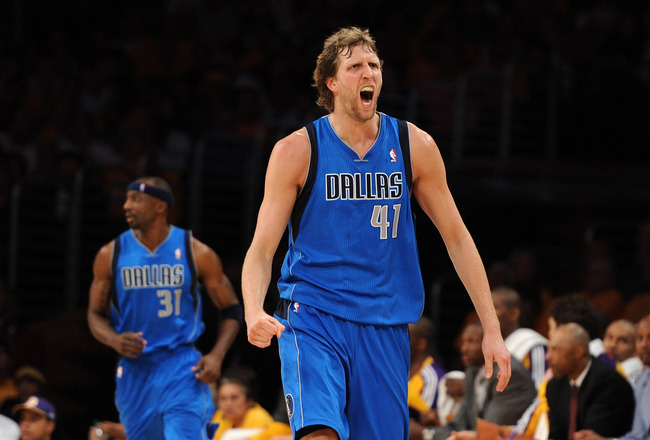 Harry How/Getty Images
Dirk Nowitzki and the Dallas Mavericks showed everyone that they had no plans on going quietly into that good night Monday against the Los Angeles Lakers, erasing a 16-point halftime deficit to take a 96-94 win in Game 1 of their Western Conference semifinal series.
As tends to be the case when the Mavs score big wins like this, the rally and eventual win was keyed by the big German Nowitzki, who dropped 28 points and 14 rebounds on the defending champs.
Given what we saw from Dallas on Monday, this series figures to be a fantastic one. The Mavs have long struggled at the Staples Center, and if Nowitzki's clicking, this team can be nearly impossible to beat.
Dirk has done a stellar job of being this team's crunch time leader, and as long as he's firing, the rest of the Mavs' offense shines as well. The Lakers have to find a way to slow the big German superstar one way or another unless they want to wind up battling for wins for the rest of this series, much in the same way they found themselves fighting last night.
On top of Dallas' win in Game 1, today marks the one-year anniversary of the death of Virginia lacrosse player Yeardley Love. Her accused murderer, George Huguely, claims he didn't realize that the beating he'd given his ex-girlfriend could have killed her.
Finally, there are the Lakers, who find themselves in a bit of trouble in their semifinal series. Kobe Bryant and Lamar Odom both shone, but as we saw last night, the Lakers are going to need much better play from Pau Gasol if they want to win this series.
In other words, it's shaping up to be a wild day in the sports world.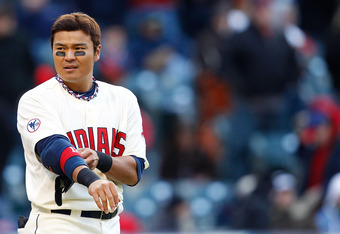 Shin-Soo Choo Dangerously Drunk During DUI Stop, Could Indians OF Be Suspended?
More details have begun to emerge in Cleveland Indians outfielder Shin-Soo Choo's DUI arrest case, and so far, almost all of the details aren't pretty.
According to the police report filed at the time of the arrest, the arresting officers didn't notice Choo's erratic driving until he stopped to ask them for directions. At that point, they administered a field sobriety test, which went poorly, to say the least.
Then came the big shocker, courtesy of the breathalyzer. According to the report, Choo's blood-alcohol content was .201, well over twice the legal limit in the state of Ohio.
For those of you who are unsure what that means, it means that just over one-fifth of Choo's bloodstream was alcohol at that point.
Must Read: The 50 Biggest Chokers in MLB History.
It was then noticed that the bumper of Choo's car had green paint on it, indicative of hitting another vehicle or street lamp.
Choo hasn't been punished by the club yet for his actions Sunday night, but being that drunk behind the wheel of a car isn't just dangerous to other people (and make no mistake, it is extremely dangerous), it's dangerous to himself.
After all, at .201, Choo has to be approaching the point at which a person suffers alcohol poisoning, right? When your BAC is above the Mendoza line, you're in big, big trouble.
Hopefully, the Indians will monitor this situation closely, and put Choo into some sort of rehabilitation, if need be. Much like Miguel Cabrera in spring training, suspending Choo seems like a mistake. the last thing you want to do is distance the outfielder from the support system of his teammates while he tries to get through this time.
But, at the same time, it doesn't seem right to let him keep playing when he's put lives at risk by doing this. Whatever the Indians end up doing, let's hope they get Choo the help he needs.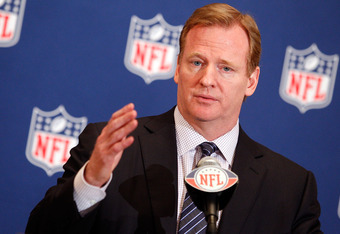 NFL Lockout's Temporary Stay Still Not Ruled Upon, But Judge's Appeal Verdict Won't Come Till Mid-Summer; Could Games Be Missed?
The 8th Circuit Court of Appeals has officially scheduled a date for the hearing to determine whether the owners' appeal of Judge Susan Nelson's ruling ending the lockout will stand.
According to ESPN's Adam Schefter, the court will hear the cases from both sides on June 3, and a verdict wouldn't be levied until 30-45 days after that.
However, the judge has not given a permanent verdict on the temporary stay of the injunction, which both sides have addressed in recent days.
The owners claimed that irreparable damage could be done to the league by the injunction, reciting the same scare tactics about how anarchy would reign over the league if transactions were allowed to begin without a CBA in place.
Must Read: NFL Speculation: Trade and Free Agency Buzz After the 2011 NFL Draft.
But, the players claimed that allowing the stay of the ruling would cause irreparable harm to their careers, saying that the inability for them to join their teams and practice, or for rookies to become acclimated to the NFL, would hurt their ability to do their jobs.
If the judge does grant a long-term stay of the injunction, pending the appeal, there's a very real chance of missing games next season.
After all, 30-45 days after June 3 puts us at mid-July for the ruling, in all likelihood. In that case, should the judge side with the owners and end the injunction, the players would be locked out until a new CBA was reached, which could still take several months.
While that still seems unlikely (the players have been more or less in the right since the beginning), there is a chance that the panel of judges will rule with the owners.
In short, after the judge rules on the temporary stay of the injunction, we could be waiting quite a while to find out whether or not there will be football next season.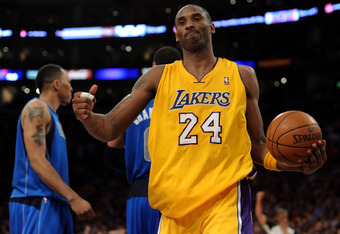 Lakers Vs. Mavericks Series Rolls On, But How Can Lakers Improve and Take Game 2?
For the first time since 1988, the Dallas Mavericks and Los Angeles Lakers are meeting in the postseason. You read that right; despite all their successes, Dirk Nowitzki has never faced off against Kobe Bryant in the playoffs.
After the first game of the series, it was Dirk who held the upper hand, rallying his Mavs from a 16-point deficit in the second half to take a 96-94 win. But, as always, this is a seven-game series, and while Dallas now holds the momentum, the Lakers can still easily win the series and a berth in the Western Conference finals.
Now, staring a 1-0 hole in the face, the Lakers need to make some adjustments between now and the tipoff of Game 2 if they hope to even the series. But what sort of adjustments need to be made?
One of the biggest issues for the Lakers going forward is going to be making shots. They struggled shooting the ball from the floor in Game 1, knocking down just 42 percent of their shots (compared to 49 percent for Dallas) and made just five of 19 threes in the game. If they want to beat Dallas, those numbers have to improve.
Must Read: NBA Playoffs 2011: Schedules, Picks and Predictions for Conference Semifinals.
But, the Lakers could use some defensive changes, as well. Dirk Nowitzki gave them fits in Game 1, dropping 28 points and pulling down 14 rebounds in the game. He's not going to be stopped completely, but the Lakers have to find some way to keep him from taking the shots he wants, whenever he wants.
Most importantly, Los Angeles has to finish games. They let Dallas knock down 10-of-19 shots in the fourth quarter, while turning the ball over a bit too much down the stretch. They had Dallas on the ropes, but couldn't finish the job when it counted.
Of course, Andrew Bynum's offensive struggles didn't help matters, and one can speculate that the Lakers will come out ready to play in their next clash after blowing their lead in this one. But, given the holes they showed in Game 1, they're far from a lock to win this series at this point.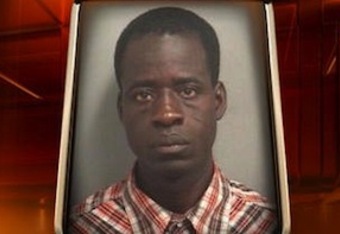 Serena Williams' Stalker Arrested Outside Tennis Star's Home
Tennis superstar Serena Williams' stalker was arrested outside her Palm Beach, Florida home early Tuesday, and charged with counts of stalking and cyber-stalking the tennis star, according to a report from WPTV.com.
Police arrested Patenema Ouedraogo in Palm Beach, after being stopped by private security outside the Williams' private residence. The 40-year old had a Texas driver's license, and matched the description of a man the security detail had been warned about.
Patenema Ouedraogo claimed he had learned of Williams' whereabouts from her Twitter updates, and had regularly followed the tennis star to appearances in public places.
Per the report:
"The first was October 20th in Los Angeles while Williams was visiting her agent. Her representative says Ouedraogo made several unsuccessful attempts to enter the building and contact her.

He returned the next day and said he wanted to promote her clothing line and television show in Africa.

He also reportedly showed up in her dressing room at the Home Shopping Network when she made an appearance in Tampa last month. He is also accused of showing up when Serena made a radio appearance in Hollywood on April 15th."
Ouedraogo was charged with counts of stalking and cyber-stalking, and when his belongings were searched, police found a note detailing how he was in love with Williams. His bail was set at $25,000, and if he posts, he will be placed under house arrest.
Fortunately, police managed to catch this guy before he'd actually gotten to Serena. It really is incredible that we don't see more instances of stalking, what with athletes posting constant updates to Twitter about their daily lives. Hopefully, Serena won't have to worry about Ouedraogo pestering her again.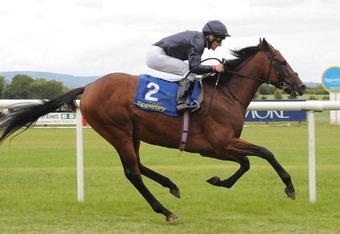 Kentucky Derby Features Irish Master of Hounds, But How Will European Horse Fare In American Debut?
This year's field for the Kentucky Derby remains one of the most wide open in recent memory. With a lack of a sure-fire favorite, we've seen different horses rise to prominence and fade back into the pack over the course of the last few weeks.
One potentially intriguing pick is the Irish horse Master of Hounds. The only internationally-based horse in this year's Derby field, Master of Hounds arrived on Monday and has begun his 48-hour mandatory quarantine prior to the race.
Hounds has run in three races in his career, the UAE Derby, the Breeders Cup Juvenile Turf, and the Racing Post Trophy. He finished second in the Derby, a disappointing sixth in the Turf, and third in the Post Trophy races.
But, what should we make of this horse? Is he capable of putting on an impressive showing in his American debut, or will he fall flat like he did in the Breeders Cup?
Must Read: Kentucky Derby: The 20 Most Hilarious Horse Names Of All Time.
The fact is, we just don't know what this horse is capable of. His results in Europe haven't been great, and we have yet to see him run against any elite American competition. There's a good chance that he could go out there at Churchill and just get blown out of the water.
But, at the same time, there is potential there. Hounds isn't a bad racer, and he was barely nudged out of the win in the UAE Derby, losing by a nose in that race. He's a grinder, capable of making strong finishes and strong starts, with a good, balanced style.
In the end, I just don't see Master of Hounds keeping up with the Derby's best this year. He's yet to win a race in his brief career, and even with the strong showing in Dubai, it's hard to be convinced that he can deliver a strong showing on this stage.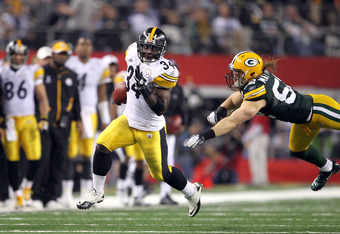 Rashard Mendenhall's Tweets About Osama bin Laden Manage to Take Stupidity to Another Level
Despite playing in the NFL for a grand total of four seasons at this point, Pittsburgh Steelers running back Rashard Mendenhall has managed to make himself a lightning rod for controversy. First, he defended Adrian Peterson's comments about the NFL being modern-day slavery, which managed to draw the ire of many around the football world.
But, on Tuesday, the Steelers running back took stupidity to a whole new level by spouting what seemed to be 9/11 conspiracy theories on Twitter just days after Osama bin Laden was killed by American forces in Pakistan.
Per Mendenhall's feed:
What kind of person celebrates death? It's amazing how people can HATE a man they have never even heard speak. We've only heard one side...

@dkeller23 We'll never know what really happened. I just have a hard time believing a plane could take a skyscraper down demolition style
Now, I'm not here to attack Mendenhall's views (even if most of us have heard bin Laden speak, thanks to the tapes he put out every few months). If he wants to subscribe to the conspiracy theories around September 11, then let him. He also has every right to air his views to the public, no matter how ridiculous or controversial they may be.
Must Read: NFL Power Rankings 2011: Top 100 Players in the NFL Today.
No, his views don't make him an idiot. The decision to air those views in the midst of a patriotic fervor, when they would have the most potential to explode in his face and cause a national backlash is what makes him an idiot.
Seriously, in what universe is it a good idea to decide to start stirring things like this up right now? Right when everyone in the country is thrilled by the death of a man responsible for the deaths of thousands?
Why would you say that now? Why not wait a week, or two weeks, or a month or two, then start talking about how you don't think the World Trade Center was blown up by terrorists flying planes?
How did he not anticipate this reaction? Did he really think it was a good idea? You would think that given the general tenor of the discussion of bin Laden's death, Mendenhall might have realized that his words would go over about as well as they have.
That's a whole new level of stupid, and for that, I commend you, Mr. Mendenhall. Have fun trying to explain yourself for the foreseeable future.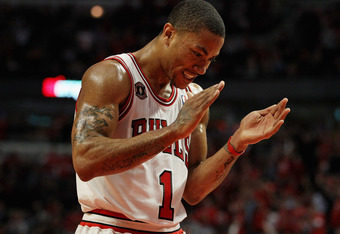 Derrick Rose to Be Named NBA MVP, Sources Say, And Bulls Point Guard Certainly Deserves the Honor
Chicago Bulls point guard Derrick Rose is set to be named the NBA MVP later this week, according to a report from ESPN Chicago.
The report cites league sources close to the situation, who say that Rose will be given the MVP trophy before Game 2 of the Bulls' second round series with the Atlanta Hawks. The Bulls have scheduled a press conference for 4 P.M. CST to make a "major announcement".
While neither Rose nor the NBA have confirmed the award, the decision to give the point guard the trophy this season isn't just a logical decision, it's also the right one.
Sure, the advanced metrics may say that Rose isn't quite worthy of the title this season, but anyone who has watched the Bulls play this season is very well aware of just how important he is to the team's cause.
Rose remains the Bulls' go-to playmaker, the leader of this team's offense. He's their go-to scorer, but he also creates shots for teammates and runs the offense with ruthless efficiency. He's got that explosive first step that's capable of blowing past an opposing defender, and he's shown himself as one of the tougher players in the NBA this season.
Must Read: NBA Playoffs 2011: Schedules, Picks and Predictions for Conference Semifinals.
But, what sets Rose apart as an MVP candidate can't really be measured by statistics. Watch the Bulls for more than 45 seconds of a game and it becomes clear immediately that Rose is this team's leader. When he's on the court, this team is a much different, much more dangerous squad. He carried the Bulls through injuries to Carlos Boozer and Joakim Noah, and he emerged as the emotional leader of the team.
For proof of Rose's importance, one need look no further than Monday's Game 1 loss to the Hawks. With Rose hurting, and his shots not falling (11-for-27 from the floor), the Bulls found themselves unable to rally from a sizable deficit.
Rose is the most important player on the NBA's best team, and he raised his game to a new level this season. He emerged as the best point guard in the NBA, and became the leader the Bulls needed.
Sure, other players might have been more statistically impressive. But it's the intangibles that put Rose over the top as MVP. He's a leader, a winner, and with the way he's played all season long, it really is hard to find a single player more valuable to his team's efforts.
If that's not an MVP, I don't know what is.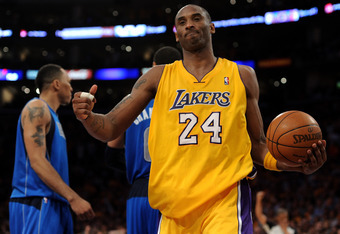 LA Lakers Drop Game 1 In Staples Center, But Are They In Trouble After Loss?
The Los Angeles Lakers found themselves on the losing end of a rather stunning result Monday night at the Staples Center.
Despite controlling the game for much of the first half (and a good portion of the third quarter), the Lakers saw their 16 point lead evaporate in the third and fourth quarters en route to a 96-94 loss to the Dallas Mavericks.
Granted, much of the blame can fall on Mavs forward Dirk Nowitzki, who dropped 28 points and 14 rebounds on the Lakers, but, the question has to be asked: is L.A. in trouble in this series?
Must Read: NBA Playoffs 2011: Schedules, Picks and Predictions for Conference Semifinals.
Monday night's result was not terribly inspiring for Lakers fans, particularly when you consider that the team managed to squander a sublime effort from Kobe Bryant. Kobe hit 14 of his 29 shots and scored 36 points on the night, but other than 15 points from Lamar Odom and Pau Gasol, he really didn't get any help. Andrew Bynum struggled all night, Ron Artest was misfiring, and the Lakers' bench delivered a largely uninspired performance.
In other words, things did not go as planned for the Lakers. Of more concern than the poor shooting performance was the Lakers' inability to finish off a game many thought they should have won. They held a seven-point fourth quarter lead, but turnovers and poor shot selection saw it evaporate in a hurry.
For a team who prides themselves on their stretch poise, that's just unacceptable. The mistakes L.A. made down the stretch are not mistakes a veteran, playoff-tested team like the Lakers should be making.
I realize that we can't expect the Lakers to play that poorly on a regular basis. They have too much talent, and if Pau Gasol ever remembers how good he is, they'll get on a big roll. But, the turnovers down the stretch, the poor shot selection in the fourth quarter and the fact that they let Dallas back into this game are all major concerns.
If they're not addressed, Los Angeles will find itself in a big hole heading to Dallas for Game 3, which would be catastrophic to their title defense hopes.
In the end, I think the Lakers will be fine. They're still a veteran club, and they're not one to let a loss like Monday's affect them too profoundly. But, that being said, unless they can avoid those costly turnovers, this series could get a lot more interesting than it already is.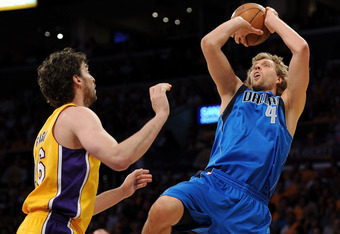 Dirk Nowitzki Stars In Game 1 Against Lakers, Remains Dallas' Only Hope to Score an Upset
Dallas Mavericks superstar Dirk Nowitzki was on fire in Game 1 against the Los Angeles Lakers. The big German forward dropped 28 points on 11-of-22 shooting on the Lakers Monday night, providing the scoring boost the Mavs needed to rally from 15 point second half deficit to grab a 96-94 win and a series lead.
The fact of the matter is, if the Mavs want to have a chance of building on the momentum they gained in Game 1 at the Staples Center, they need more games like that from their lone superstar.
We all know where the Lakers' strengths lie: in the post. Pau Gasol and Andrew Bynum represent a tough tandem to slow simultaneously, and when you add the always lethal Kobe into the mix, things can get pretty crazy in a hurry.
But, the Lakers also lack the necessary pieces to slow Dirk in the slightest. The big German will post up smaller defenders, and either blow past players who are his height, or draw them away from the basket and bomb threes from the corner.
Must Read: NBA Playoffs 2011: Schedules, Picks and Predictions for Conference Semifinals.
When Dirk is clicking, the Mavs look much sharper than they do when he's not. The fact of the matter is, there's no one on Dallas' roster who can bring nearly the level of scoring that Dirk can. Shawn Marion isn't the same player he used to be, Jason Kidd has never been a scorer, and the closest thing to a reliable shooter Dallas possesses is Jason Terry, who tends to come off the bench. Even Peja Stojakovic can't be counted on, given his streaky ways.
But, in Dirk, they have a player who can match Kobe shot for shot, who creates matchup nightmares for every opponent they face, and who is capable of shouldering the load as the go-to player on both ends of the court. He is the heart and soul of the Mavs' offense and has improved his defense significantly.
Am I saying that if Dirk plays well, Dallas wins the series? Hardly; the fact is, the Lakers got nothing from their ancillary scorers not named Lamar Odom last night, and that won't happen in every game of this series. They're the better team here, and have superior depth to play with.
That being said, if Dallas wants to win, Dirk has to keep bringing it every night. His play is what gives this team its spark, and when he's firing, like he was on Monday, they can do great things.
In the end, I expect this one to go seven games. Nowitzki looks dialed in this postseason, anxious to try and get the Mavs back to the Finals, and even if they don't win another game in Los Angeles, they'll be incredibly tough to beat in Dallas.
In other words, don't expect Dirk and the Mavs to make this kind of play a one-time thing; as long as he's hitting shots, they'll make the Lakers earn a series win.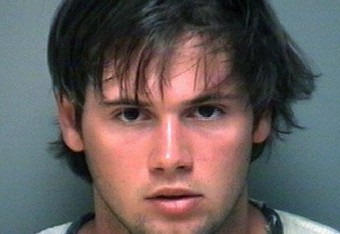 George Huguely Awaits February Trial Date On One-Year Anniversary Of Yeardley Love's Death
One year ago today, the body of University of Virginia lacrosse player Yeardley Love was found lying on a bloody pillow in her off-campus apartment, shocking the school and the sports world as a whole.
Now, one year later, the man accused of killing Love, her ex-boyfriend and fellow Virginia lacrosse player George Huguely, sits in prison awaiting his trial on six criminal counts, including felony murder and first-degree murder.
Police found Love's bloodied body in her apartment, and Huguely immediately became one of the prime suspects. The pair's relationship had often been tumultuous, and Huguely admitted to having a fight with the girl the night she was killed.
According to police reports, Huguely was unaware that Love was dead until hours later, when he sat in a police interrogation room being questioned by a detective.
Per the Washington Post's report on the trial:
"She's dead, George, and you killed her," Detective Lisa Reeves told him hours after Love's body was found face down in a bloody pillow by her roommate May 3, the lawyers said.

Huguely responded that he did not believe the police and added: "There is nothing I did to her last night that could have killed her," they said.
Huguely and Love's friends went on to recount the tempestuous relationship between the two athletes, while many witnesses said that Huguely had been seen drinking as early as 9 A.M. the day Love was killed.
The story of Love's death got pretty graphic during the trial, and her murder remains one of the most shocking and tragic sports stories in recent memory.
The trial itself is scheduled for February, and Charlottesville Circuit Court in Virginia has reportedly set aside two full weeks to hear the trial then. A hearing for motions has been scheduled for November of this year.