WWE News: Monday Night Raw, the Rock's Birthday, Twitter Celebrating & SmackDown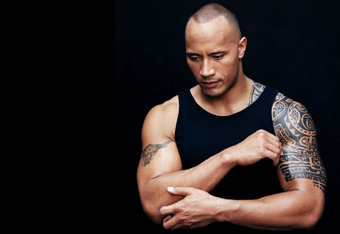 The fun never stops in WWE.
From last week's WWE Draft that saw John Cena change shows from Raw to SmackDown and back to Sunday's WWE Extreme Rules pay-per-view that saw Cena claim the WWE title, it's been a busy couple of days in the top flight of professional wrestling.
But it isn't just Cena who's been making headlines.
On Monday night, The Rock—whose new Hollywood film Fast Five had a huge debut over the weekend—will celebrate his birthday live on USA with the rest of the WWE community on a special edition of Monday Night Raw.
The Rock and other wrestlers are also in the news for their responses to the late news on Sunday about the U.S. military's killing of terrorist Osama bin Laden.
But maybe the most intriguing storyline of Extreme Rules was the debut of Kharma, nee Awesome Kong. She could be an interesting and powerful force to deal with in the Divas division.
We'll delve into those stories and more this week as we tackle all of the interesting news from the world of WWE.
This evening's episode of WWE's Monday Night Raw—fittingly on the USA Network—will celebrate patriotism. Yes, even more than it usually does.
According to WWE.com, on Raw tonight, "WWE will replay Superstar John Cena announcing the news about Osama Bin Laden to the crowd at last night's Extreme Rules pay-per-view in which the crowd spontaneously chanted U-S-A."
Aside from celebrating The Rock's 39th birthday—he loved the Bin Laden birthday present, by the way—the event will also feature a partial rematch of Sunday night's steel-cage match from WWE Extreme Rules, as Cena will defend his newly won WWE Championship against the former titleholder, The Miz.
No word on whether or not WWE legend Hulk Hogan will make an appearance solely so that his entrance song can be heard.
Similarly, no word on whether or not Hacksaw Jim Duggan will show up to lead the crowd in his trademark chant of "U-S-A! U-S-A!"
Still, be sure to tune in to USA at 9 ET/8 CT.
This article is
What is the duplicate article?
Why is this article offensive?
Where is this article plagiarized from?
Why is this article poorly edited?
Is it possible that Dwayne Johnson, aka WWE superstar The Rock, knew about the U.S. military's assassination of Osama bin Laden before we all did?
The Rock, whose latest film Fast Five did a staggering $83.6 million at the box office this past weekend, took to Twitter late Sunday night to help break the news on bin Laden. But he'd apparently gotten the news before we all heard it from President Obama.
He went on to tout the U.S. military, paying particular tribute to the U.S. Navy SEAL team that brought bin Laden to justice:
If you couldn't tell by several of The Rock's other recent Tweets, he is celebrating his 39th birthday on Monday, and it will be commemorated on what is being called "The Biggest Party in TV History" tonight on Monday Night Raw, live from Johnson's hometown of Miami.
Sounds like a shindig we can't miss!
But the question remains: How did The Rock know about bin Laden before the information was released?
This article is
What is the duplicate article?
Why is this article offensive?
Where is this article plagiarized from?
Why is this article poorly edited?