WWE Extreme Rules Live Streaming: 2011 Fight Card, How to Watch Extreme Rules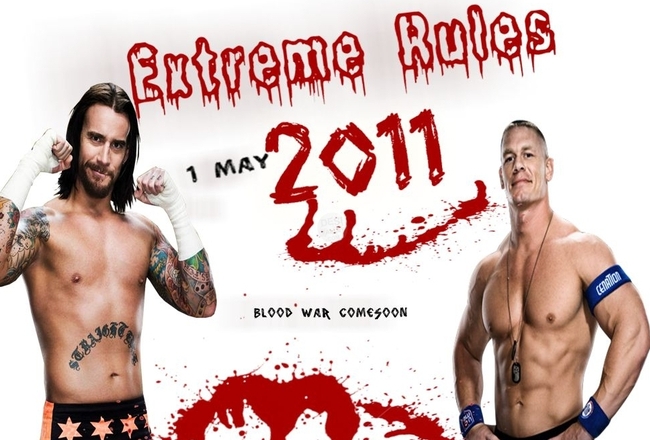 WWE's Extreme Rules 2011 is ready to roll.
Four weeks to the day after WrestleMania 27, Extreme Rules is set for tonight in Tampa. Stay with Bleacher Report for all of the live coverage imaginable, including match-by-match slideshows, live blogs and more.
Can The Miz hang onto his WWE championship belt in a steel-cage match against John Cena and John Morrison?
Who will climb the ladder to the WWE heavyweight title in the match between Christian and Alberto Del Rio?
And in one of the more shocking events of the night (I kid), who will stick around beyond this evening as Layla and Michelle McCool go at it in their "Loser Leaves WWE Match?"
We'll find that out and more as we tackle everything Extreme Rules.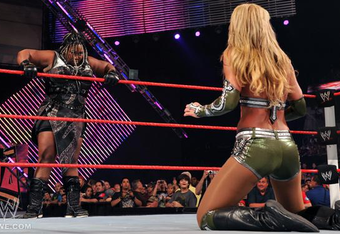 Well, after a pretty predictable event, Bleachers, what are your thoughts?
We all knew that Michelle McCool was on the way out. And we all knew that Layla would win. But we didn't know about Kharma's McCool-whipping debut. That was entertaining, no?
And what about your new WWE Heavyweight Champion, Christian, topping Alberto Del Rio in the ladder match? His ole buddy Edge must be pretty proud of the successor to his title.
And John Cena overcoming The Miz to earn the WWE title (with a little very predictable help from R-Truth on John Morrison) is hardly a huge surprise.
But what do you think of Cena as the eight-time and new WWE Champion? How long will his reign last?
And are you sad about the end of the "reign of awesome?"
But in a larger sense, what do you think of the results? Surprising? Fun? Are there any new story lines you're excited about following?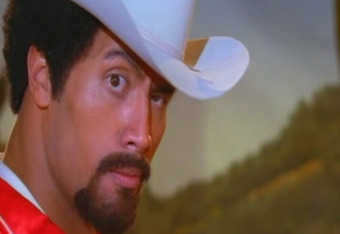 So Dwayne Johnson, aka The Rock, may not be expected to make an appearance at this evening's WWE Extreme Rules event in Tampa. But the Rock is still in the news tonight.
Why? Apparently Mr. Johnson will produce and star in a new biopic about black country-music star Charley Pride.
The role had originally gone to Terrence Howard, but he reportedly had to decline because of a scheduling conflict.
Pride, now 73, a native of Sledge, Miss., has produced 39 No. 1 hits on the Billboard Hot Country Songs charts, but is best known for the song "Kiss an Angel Good Mornin'."
Interestingly, one of Pride's life-long dreams was to become a professional baseball player. He played for brief periods in the Negro Leagues and in the low minor leagues in the early 1950s and, after serving in the Army for two years, had tryouts with the Angels and Mets in the early '60s.
When it became clear that his major league dreams weren't likely to come true, Pride turned to music. In an interesting twist, last year Pride became a minority owner of the Texas Rangers.
It's an interesting casting decision, but it sounds like it could be a cool sports-related film.
Can you smell what the Rock is singing?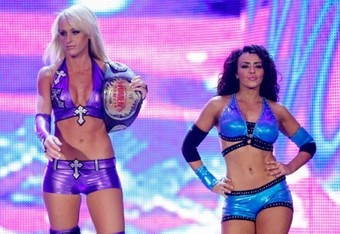 SPOILER ALERT! SPOILER ALERT!
The Layla vs. Michelle McCool "Loser Leaves WWE" matchup at tonight's WWE Extreme Rules event in Tampa has been building toward this peak for a while.
Most recently, on Monday Night Raw this past week, Layla lost to Eve Torres because Michelle McCool came to the ring—seemingly to support her tag-team mate—and distracted her with her yelling and mocking, allowing Torres to slip behind Layla and pin her.
There are other factors at play, no doubt, including that it's been widely publicized that Michelle McCool will not only be taking some time off from wrestling, but that she'll be leaving WWE altogether.
So…there's not likely to be a whole lot of drama involved in this one.
Still, for those who get a kick out of WWE solely from the wonder of watching two beautiful women kicking, punching and grabbing at each other? Well, they should be more than content with what the show is likely to offer.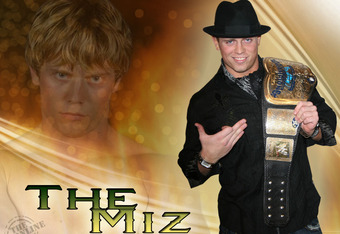 So you want to watch Extreme Rules live tonight on your computer, do you?
Well, it's never been easier to do.
Sure, sure, there are plenty of sketchy sites out there that offer free live streaming of pay-per view events like this. But can you trust them?

Some seem mildly reliable, but you never know what you're getting yourself (or your computer) into. The quality can be really crummy, and there are often viruses, malware or pop-ups that will ruin your experience.
So why not drop the $44.95 to watch the event on WWE.com? It starts at 8 p.m. ET/5 p.m. ET. It's as easy as could be and it's 100 percent reliable, unlike those other illegal sites that say they offer free live streaming.
Just a quick technical note for you. According to WWE.com:
You will need to have Windows Media Player 11 in order to view this content. If your version is lower then this, an upgrade to the latest Windows Media Player will be required. You can download the player for free by clicking here.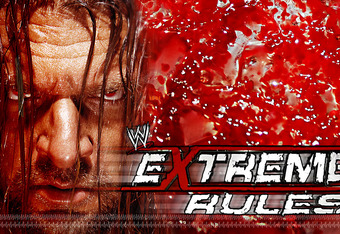 So you want to watch WWE's Extreme Rules event live tonight from the St. Pete Times Forum in Tampa.
The easiest, most traditional way is to order the pay-per view through your cable company for about $44.95. WWE.com has a very clear explanation of how to do it.
There's ordering info for AT&T, BrightHouse, Interactive Optimum, Charter Communications, Comcast/Xfinity, Cox Communications, DirecTV, DISH Network, Insight Digital Cable, Mediacom, Time Warner Cable and Verizon FIOS.
WWE.com also has a terrific feature that allows you to search for nearby Blast Areas, or local bars and restaurants that will be showing the PPV.
You'll probably have to pay some kind of cover charge to get in, but it won't be nearly as much as ordering the PPV at home. You'll also have to pay for whatever wings, burgers, fries and adult beverages you partake of while you're there, but what better place to watch the madness of Extreme Rules than in a loud, crowded bar with loads of other wrasslin' fans?