College Football 2011: 50 Teams to Root Against and 50 Reasons Why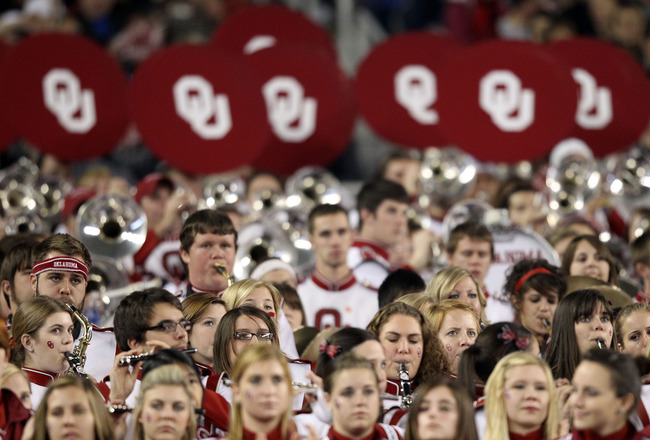 Christian Petersen/Getty Images
All college football fans have their favorite teams to root for. They love it when their alma mater or local school wins.
But sometimes, rooting against certain teams can be just as fun.
Baseball fans love to boo the Yankees. NBA fans love to despise the Lakers.
Many times, teams are hated because they are successful. Some are disliked for, shall we say, less serious reasons.
So, who does college football have? Here's a few ideas...
Utah Utes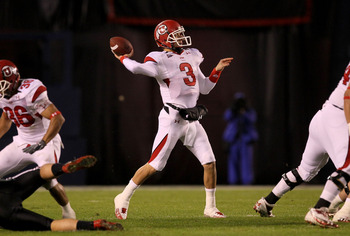 Stephen Dunn/Getty Images
Utah has just been called up to a "Big Six" conference, which means the many other teams that have not have reason to dislike the Utes.
And the Utes shouldn't expect too much welcome from the Pac-12 either. After all, no one likes the new guy.
Auburn Tigers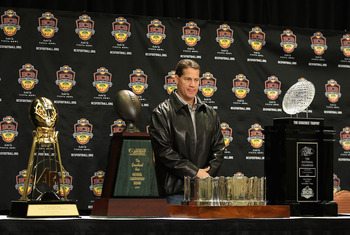 Christian Petersen/Getty Images
Gene Chizik and Auburn won the national championship last year, in case you live under a rock.
And no one but Auburn fans would like to see them do it again.
Alabama Crimson Tide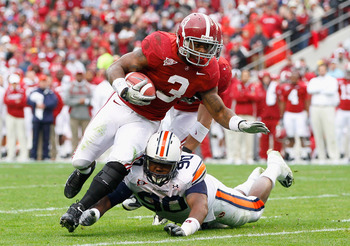 Kevin C. Cox/Getty Images
Because what would the other 49 states think if teams in the state of Alabama won the national championship three years in a row?
Boise State Broncos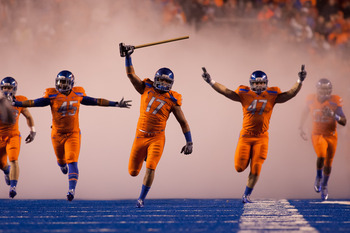 Otto Kitsinger III/Getty Images
If you are a fan of an AQ school, you better root against the Broncos.
After all, they could be the first non-AQ team to win a national championship since 1984.
UConn Huskies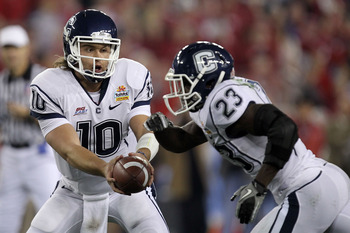 Ronald Martinez/Getty Images
As unlikely as this may be, no one wants to see UConn take both the football and basketball national championships.
Texas Longhorns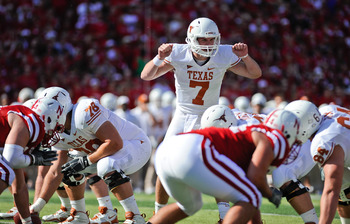 Eric Francis/Getty Images
Because they've got their own network now.
And nothing would be more ironic than to see the Longhorns fall on their own network.
Notre Dame Fighting Irish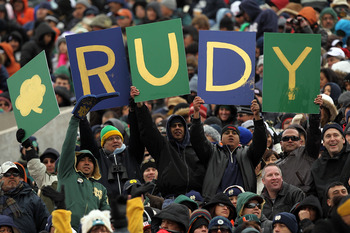 Ronald Martinez/Getty Images
Notre Dame has been one of the most successful programs of all time.
It would be such a shame to see them rise to glory once more.
USC Trojans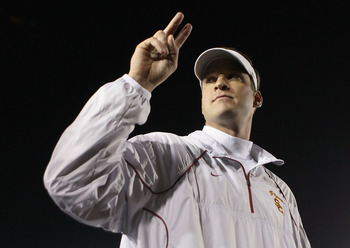 Jeff Gross/Getty Images
Tennessee fans wouldn't want to see Lane Kiffin succeed.
And Pac-12 fans sure wouldn't want to return to the days where USC dominated year in and year out.
TCU Horned Frogs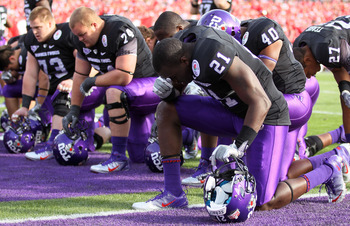 Jeff Gross/Getty Images
TCU is another team that has been invited to the "Big Boys" table, starting next year.
The MWC will sure do their best to give the Horned Frogs a proper sendoff.
Florida State Seminoles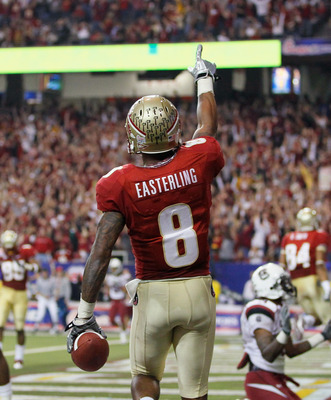 Kevin C. Cox/Getty Images
ACC teams remember what it was like to be lorded over by Bobby Bowden and Florida State during the '90s.
And they'd rather not see that again under Jimbo Fisher.
BYU Cougars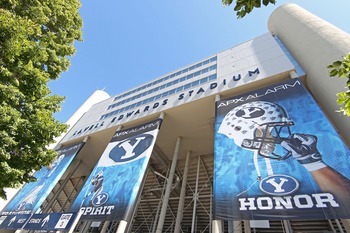 George Frey/Getty Images
Some say that BYU is becoming the "Notre Dame of the West."
Well, no one likes it when the Notre Dame of the East succeeds, either.
LSU Tigers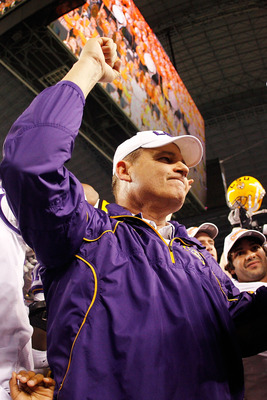 Chris Graythen/Getty Images
Because Les Miles eats grass.
He's a madman...err...a Mad Hatter!
Mississippi State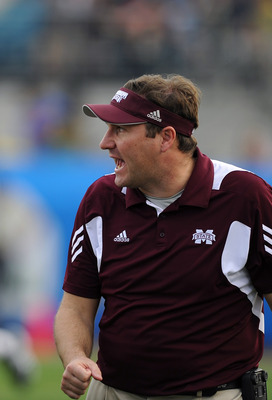 Rick Dole/Getty Images
Did you hear the what Mississippi State Head Coach Dan Mullen said about never losing to Ole Miss ever again?
What if he starts saying that about every team? He must be stopped before he can curse them all!
Penn State Nittany Lions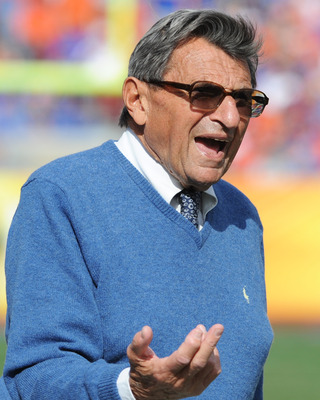 Al Messerschmidt/Getty Images
Because the only way Joe Paterno is going to go is if Penn State has a really bad season.
It's nothing personal against him. It's just in fairness to the hundreds, no, thousands of coaches who have lost their jobs since Paterno started in 1966.
UCLA Bruins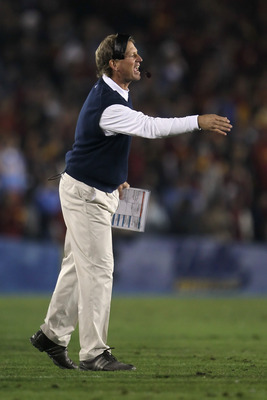 Jeff Gross/Getty Images
Because Rick Neuheisel didn't end USC's monopoly on LA, despite heavy sanctions.
Disappointing, really.
Georgia Tech Yellow Jackets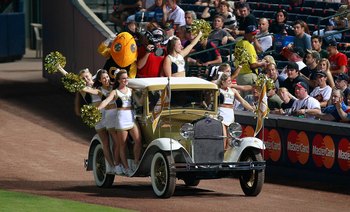 Kevin C. Cox/Getty Images
The triple option was fun to watch...50 years ago.
Do you really want to see Georgia Tech's option offense in a BCS Bowl?
Oregon Ducks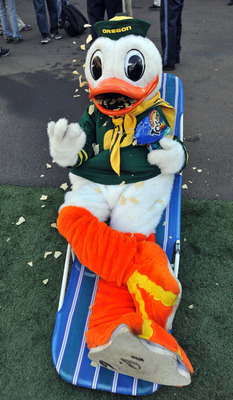 Steve Dykes/Getty Images
See? The Duck is mocking you, eating tortilla chips while sitting back watching the game.
Stanford Cardinal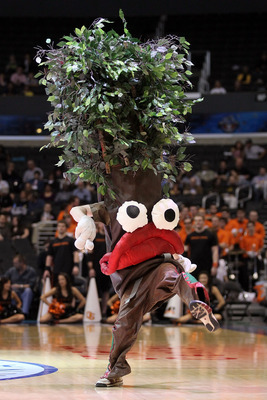 Jeff Gross/Getty Images
Every year, thousands of the nation's brightest students try to get into Stanford, many unsuccessfully.
And this is the best they can come up with?
North Carolina Tar Heels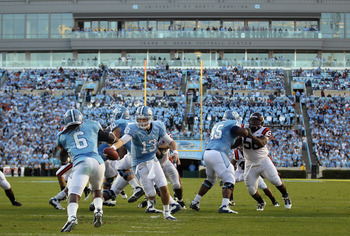 Streeter Lecka/Getty Images
Because those Tar Heels tracked that tar all over your nice, clean kitchen.
And who doesn't hate that?
Pitt Panthers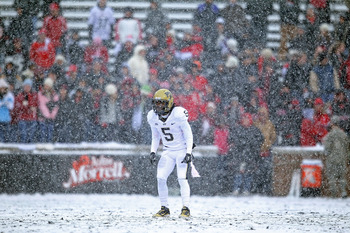 Andy Lyons/Getty Images
Because rooting for Pitt would be the pitts!
Hawaii Warriors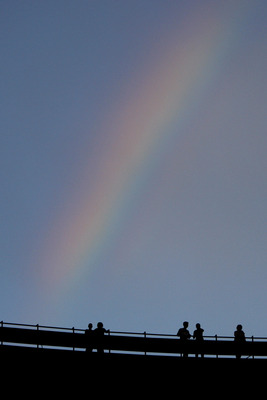 Kent Nishimura/Getty Images
They live in Hawaii.
Jealous?
Ole Miss Rebels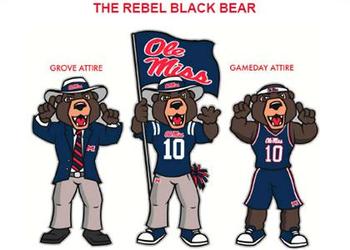 Because bears aren't Rebels.
Michigan Wolverines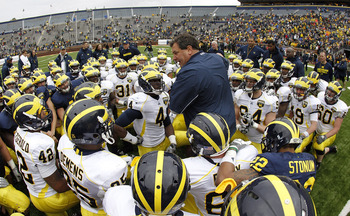 Leon Halip/Getty Images
Because it was fun to see high and mighty Michigan lose to FCS Appalachian State.
Ohio State Buckeyes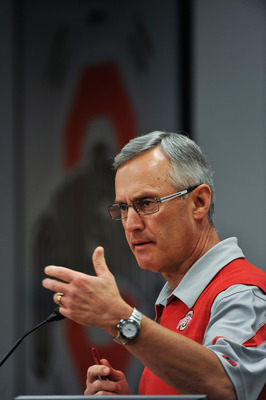 Jamie Sabau/Getty Images
Virginia Tech Hokies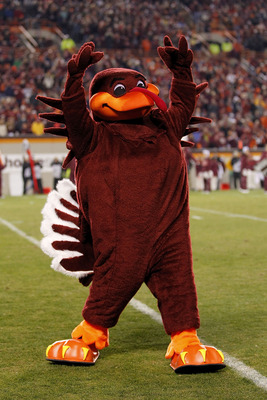 Geoff Burke/Getty Images
What in the world is a Hoke Bird?
Nevada Wolfpack
Ezra Shaw/Getty Images
Because this team invented a new offense called the pistol.
Shouldn't gun control people be offended?
Wyoming Cowboys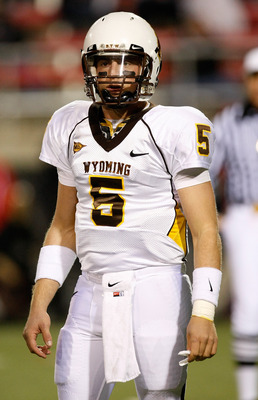 Ethan Miller/Getty Images
Harvard Crimson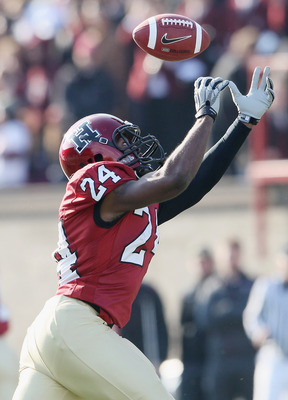 Elsa/Getty Images
Because they're Haaaaarvad.
Texas A&M Aggies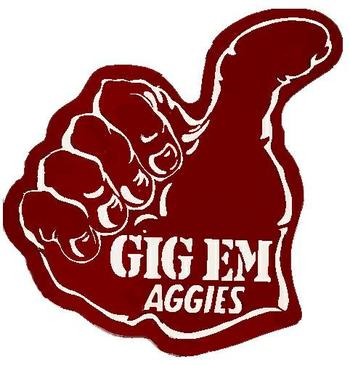 For thinking that "Gig 'em" is anything close to real English.
Somewhere, your ninth grade English teacher is weeping.
Arkansas Razorbacks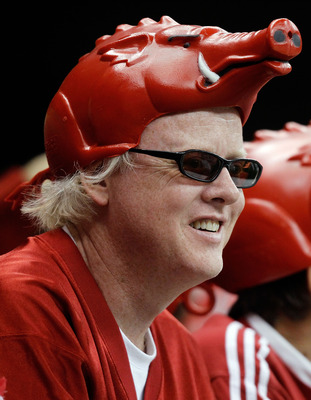 Matthew Stockman/Getty Images
Do you really want to be the brave soul wearing this hat?
Nebraska Cornhuskers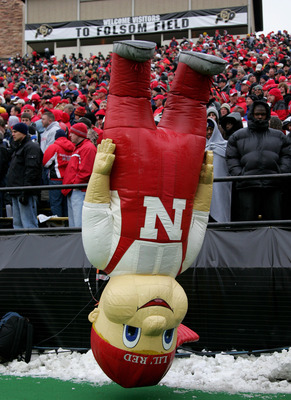 Doug Pensinger/Getty Images
Doesn't this frighten you?
Michigan State Spartans
Mike Ehrmann/Getty Images
Based on our very realistic view of Spartans from Hollywood, these Spartans aren't up to snuff, are they?
Iowa Hawkeyes
Christian Petersen/Getty Images
Because the Hawkeyes had to lose to Arizona, Wisconsin, Northwestern, Ohio State and finally Minnesota before dropping out of the top 25.
How did that happen?
Clemson Tigers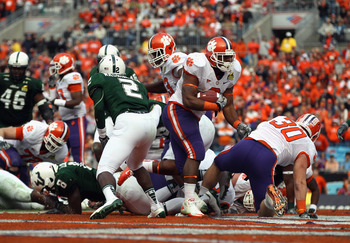 Streeter Lecka/Getty Images
Orange and purple, huh? Sounds like clown colors.
And clowns frighten me.
Cincinnati Bearcats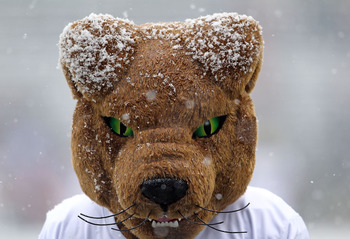 Andy Lyons/Getty Images
For creating this abomination: half bear, half cat.
Can't we leave nature alone?
Kentucky Wildcats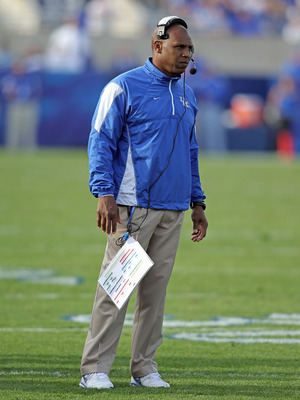 Andy Lyons/Getty Images
It's the Joker! Run for your lives!
Oh, it's just Kentucky Head Coach Joker Phillips? Never mind then...
Florida Gators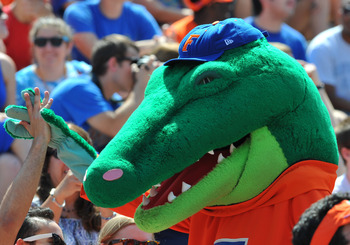 Al Messerschmidt/Getty Images
Because that chomp cheer thing is annoying.
See you later, alligator!
Tennessee Volunteers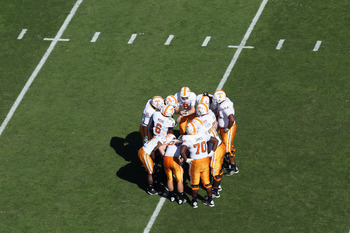 Streeter Lecka/Getty Images
Has anyone from Tennessee volunteered to help you with anything?
I thought not.
Georgia Bulldogs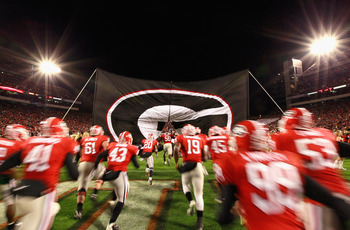 Kevin C. Cox/Getty Images
Ever run into an SEC fan who talks up their conference when their own team isn't doing so hot?
Sorry Bulldogs, but going 6-7 in any conference, even the SEC, just isn't that impressive.
Army Knights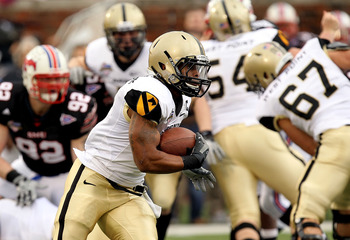 Ronald Martinez/Getty Images
The last time Army was a top-tier team, the triple option was king and the forward pass really hadn't been developed yet.
Do we really want to return to those dark times?
Miami Hurricanes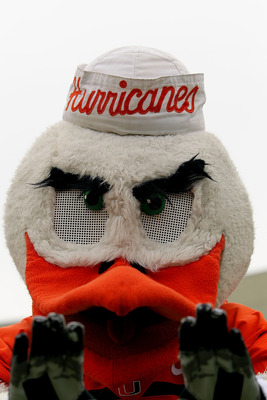 Ronald Martinez/Getty Images
Does anyone want to see the return of "Thug U" to power?
Miami of Ohio Redhawks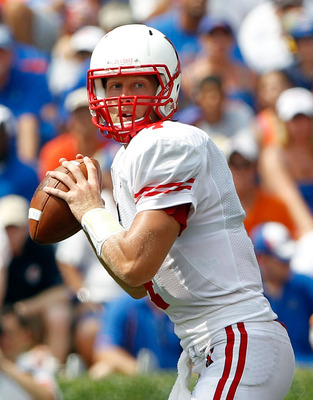 Sam Greenwood/Getty Images
Florida International Panthers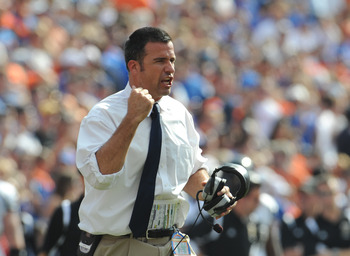 Al Messerschmidt/Getty Images
FIU just won a conference championship, which automatically puts a target on FIU's back.
Yes, FIU is in the Sun Belt, but still...
Purdue Boilermakers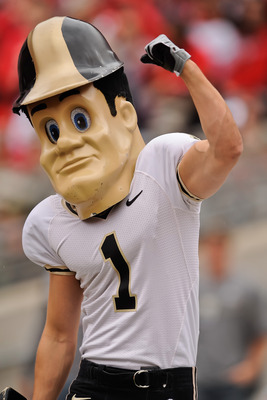 Jamie Sabau/Getty Images
Again, creepy.
And who builds boilers in this day and age?
Fresno State Bulldogs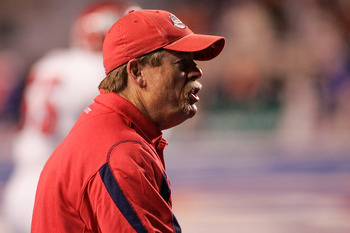 Otto Kitsinger III/Getty Images
Fresno State's anytime, anywhere, anyplace policy has led to the embarrassment of many teams in AQ conferences over the years.
Play at your own risk.
Baylor Bears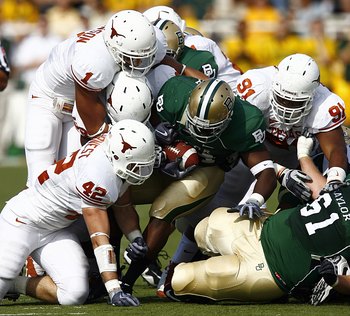 Tom Pennington/Getty Images
Baylor hasn't won a bowl game since 1992.
So, why are they in a BCS conference, again?
South Florida Bulls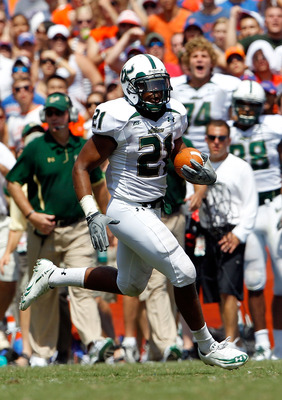 Sam Greenwood/Getty Images
For former Miami Head Coach Randy Shannon, losing to the Bulls was an offense worthy of the axe.
How many other coaches will fall due to the Bulls?
Washington Huskies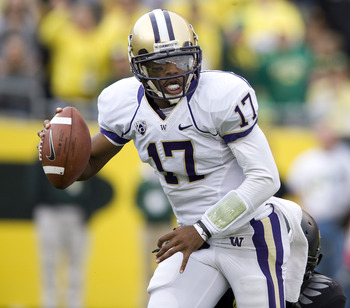 Steve Dykes/Getty Images
Because Washington fans are spoiled.
Lake Washington is just too beautiful for the likes of the Huskies.
Rutgers Scarlet Knights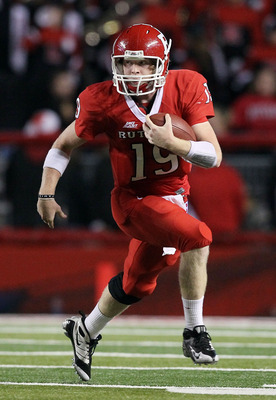 Jim McIsaac/Getty Images
Because Rutgers is in the same state as the Jersey Shore.
Ewwww.
Oklahoma Sooners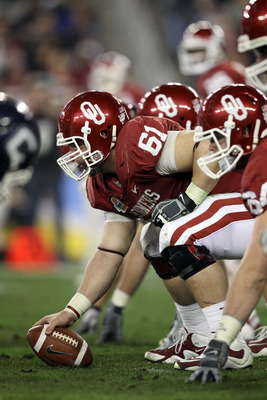 Christian Petersen/Getty Images
Oklahoma will likely be the preseason No. 1.
And no one else can take the No. 1 spot without the Sooners going down.
Keep Reading