WWE SmackDown! April 29th Edition Review *Spoiler Alert*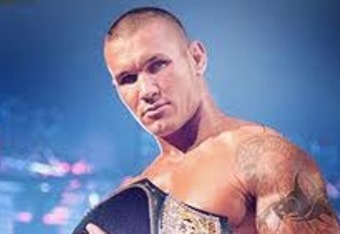 Hello ladies and gentlemen of Bleacher Report. I'm back from a long absence to give you my review of the April 29th edition of Friday Night SmackDown!
The show opens with a draft recap from Monday and the newly edited intro with the new drafted superstars, and I love it.
Randy Orton opens the show
Randy comes out to a loud pop and talks about being on SD when Drew McIntyre comes out for some reason wearing a RAW shirt and talks about being drafted. Then he says the fans will have to wait a little longer to see McIntyre vs. Orton. He's talking like it's a dream match, but nobody wants to see that match.
Drew then tries to go for the future shock DDT but Orton reverses and hits a RKO. Orton starts to talk again when Alex Riley comes out to a generic jobber theme. Before "The Varsity Villain" can speak, he gets dropped with a RKO as well. I really do not understand what the point of those random RKO's were.
Now Alberto Del Rio, Brodus Clay, and Ricardo Rodriguez come out. Alberto says he feels bad for fans losing him from "the SmackDown" and they'll be losing the world title when he wins it at Extreme Rules. He and his buddies then try to jump Randy when Christian comes out. A staredown occurs, then Teddy comes out to make the main even—Christian and Orton vs. Del Rio and Brodus Clay.
Kofi Kingston vs. Sheamus
Kingston runs out but, before he can get in the ring, Sheamus jumps him and beats the crap out of him. No match. I'm guessing this will setup a match for the U.S. championship at Extreme Rules.
Jack Swagger vs. Sin Cara
Michael Cole introduces Jack Swagger and then out comes Sin Cara who finally doesn't botch his entrance, and it's really cool. For some reason, the lights are dimmed with blue and gold for the entire match like they are during Sin Cara's entrance. I don't know if this was supposed to be like that, but it was weird.
Overall, a pretty good match. Kind of slow paced but I expected it because of the size difference. Cole hands Swagger a "country whip" but Swagger gets rolled up and Sin Cara gets the victory. Swagger tries to attack Cara after, but gets tossed out of the ring and gets a diving cross-body from Sin Cara. For some reason, the lights were still like that and Cara's music was playing the whole time during the post match attack. Weird.
Kharma Vignette
Very creepy...
Justin Gabriel and Heath Slater (The Corre) vs. Kane and the Big Show (c) (WWE Tag Team Championships)
Rematch from last week. The Corre starts off strong, dominating the big men keeping Show in their corner doing quick tags and repetitive covers. Gabriel gets Show in a sleeper but Show falls back on Gabriel, crushing him. Both men get tags and Kane is in control. All four men get in and Kane and Show both give their opponents choke-slams, and that's it. Good match where The Corre looks stronger than usual.
Khali and his translator backstage wish Rey Mysterio good luck on RAW and Rey says thanks. Some guy named Jinder Mahal shows up and Khali and the short guy are in awe for some reason. Anyone know who Jinder Mahal is?
Rey Mysterio vs. Mark Henry
I'm really excited for Henry's heel turn. Anyone else? Rey says goodbye to SmackDown. I never got why the superstars do that. Do they think only certain people watch Raw and certain people watch SD? Pretty good match, actually. I'm actually starting to like Henry.
Mysterio hits the 619 when Cody Rhodes, my new favorite, comes out and attacks Rey. The match ends in a DQ. They brawl in the crowd then Rhodes throws Rey back in the ring where Henry gives him a huge worlds-strongest-slam. I'm very excited to see where Henry goes from here and also excited to see the falls-count-anywhere match at Extreme Rules. Rhodes then puts a paper bag on Mysterio's head.
Layla vs. Michelle McCool
A Divas match that ends in a double count-out. They brawl and refs separate them. A match is made for Extreme Rules but I don't think I need to go into that. Go look at WWE's site if you want the details. By the way, I thought it was amusing that Layla and Michelle came out to the same theme. Anybody else?
Christian and Randy Orton vs. Alberto Del Rio and Brodus Clay
Pretty good main event. I feel like Christian was in this match a lot longer than Orton. I was a little confused on why they didn't have CM Punk team with Del Rio, since half of the RAW roster was already on SD and Orton has nothing to do with Del Rio whatsoever. I really hope Christian wins the big one Sunday night.
Overall, it was an alright episode of SmackDown, but it looks like Randy Orton will fit in perfectly on Friday nights. The show kind of felt thrown together with the random opening segment and the SmackDown superstars vs. Raw superstars matches, but I guess that just shows that Edge's sudden unfortunate retirement changed a lot of plans.
Thanks for reading! Hope you enjoyed! Post your comments!
This article is
What is the duplicate article?
Why is this article offensive?
Where is this article plagiarized from?
Why is this article poorly edited?