NFL Draft 2011: Chicago Bears Live Draft Blog and Analysis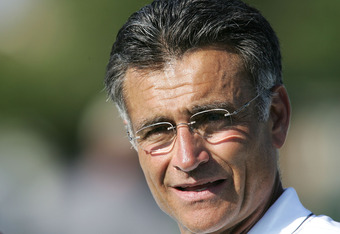 Jonathan Daniel/Getty Images
The biggest question for Chicago in this 2011 NFL Draft is will they savor their first round pick for someone they may not have wanted to draft and draft them only out of desperation or will they trade away the 29th overall pick for more choices in the later rounds?
We'll just have to wait and see as young Cam Newton has just been drafted by the Carolina Panthers.
Possible candidates for the Chicago Bears roster are obviously Mike Pouncey of Florida, Gabe Carimi of Wisconsin and Nate Solder of Colorado—all offensive lineman.
But will they last all the way to number 29?
Well, the Bears will have to wait for 28 more picks in hopes that they will land the prospect that they've always wanted.
Very, very, very, very and another very interesting pick by the Bears. Nathan Enderle?
Now I know I stated in a previous article that I thought the Bears should draft a quarterback—I don't want to sound like a hypocrite—but with two picks left in the draft, why don't you go for a wide receiver??
I have no more to say.
Adding depth at the OLB position with J.T. Thomas was a smart, conservative move. Still would have liked to see a WR or OG/C taken but at least Angelo is addressing some of the team's needs.
Now that it is all over, I'd have to say I went from very happy (with the Bear's picks) to an uneasy content. First two picks were brilliant and from there on out it was filled with questions.
I knew it was too good to be true—Angelo having a good draft day—but there is still optimism for the Bears season as they upgraded in their most needed position: a big, mean offensive lineman. We were lucky enough to get one that many had going earlier and that will potentially protect Cutler's blind side.
We've got a long time coming until Chicago gets to draft another player.
Only 48 more picks...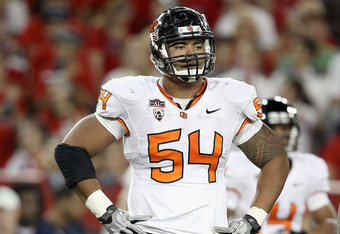 Just got back, glad to see that the Bears traded up to land defensive tackle Stephan Paea. He'll be a great addition to an dominate defensive line.
Don't know much about Chris Conte out of California. I also didn't think that the Bears had any problems at the safety position especially with Major Wright being a backup. I guess if they don't re-sign Danieal Manning it could pose to be a good pick.
As of right now I'd say Jerry Angelo and company have had an excellent draft—they made the right move to land a needed defensive tackle and they addressed the offensive line issue with a prospect that they didn't think would be available.
Still, I would have liked to see a cornerback taken rather than a safety, but at least they're addressing the secondary that was vulnerable last year.
Tomorrow will go by quickly, but I hope to see at least one wide receiver and one offensive lineman taken with their last two picks.
Unfortunately I have to run to work now and won't be back until after 11, so look for my reactions to how the Bears did this evening later on tonight.
Now that Chicago has gotten their first pick out of the way, what position/player do you think they'll take next?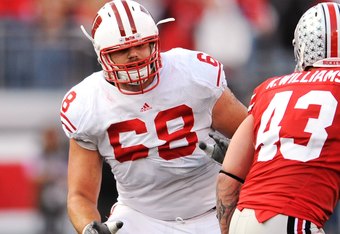 Gabe Carimi, welcome to the Chicago Bears. A brilliant pick by the guys upstairs for Chicago—talks about trading down to get an earlier pick in the draft just seem silly now as he has dropped into their laps at 29.
This could mean now that Carimi would start at left tackle, Chris Williams at left guard, Olin Kreutz at center, Roberto Garza starting at right guard and then J'Marcus Webb. And that's as of right now, who knows what other players they will draft or pick up in the free agency.
What if they go for Robert Gallery? That could be a nasty left side no matter what way you put it.
Well that's all for tonight, we'll pick this up tomorrow as teams pick in the second and third rounds.
One pick away, thank God New England isn't picking in front of us.
Saints took Ingram so there's still Carimi and Sherrod left. Who will Chicago take??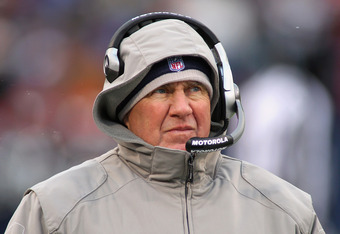 Anthony Castonzo's gone. Hopefully New England won't screw us over again and steal the last good o-lineman in the draft right before out pick.
Carimi is still available as is Mississippi State's Derek Sherrod. Optimism is still high for the Bear's draft day.
Leave it to Bill Belichick to take away an offensive tackle from the Bears.
And there he goes. Carimi and Solder are still available with only 13 more picks until it's Chicago's turn.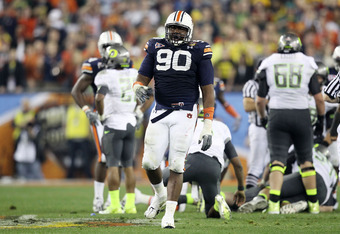 I hate to say it but Detroit is going to have a dirty defensive line next year. Nick Fairley and Suh in the middle.
It's going to be hard to run on the Lions next season.
Well, it seems Minnesota won't be a factor in the north next season.
And there goes the first offensive lineman in the draft. Still plenty of great prospects left for the Bears picking.
Also, only one defensive tackle has been taken so far, additionally leaving many more pickin's for Chicago to ponder on.
Unfortunately, for now all the wide receivers are gone—look for Chicago to pick up one maybe even two in the late rounds.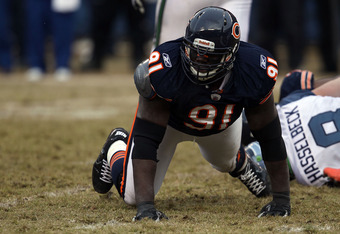 Last defensive player taken in the first round by Chicago was Tommie Harris....will the past's outcome determine whether or not Angelo will take a talented DT?
It's hard to believe that this is Chicago's first, first round pick in two drafts. Last first round pick was Chris Williams, 14th overall.
Will a offensive lineman picked 29th overall turn out better than Williams? Let's hope so.
Palmer still won't come back to Cincinnati. A.J. Green won't do much in Ohio. It's a shame he couldn't fall later in the draft to the Bears—he's just the type of receiver they need.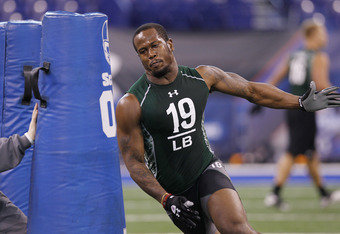 Chicago should try and find a way to get a hold of Von Miller when Urlacher and Briggs get set to retire—I would love for him to be apart of the Monsters of the Midway.
Heck they should still try to get him even with Urlacher and Briggs on the team. Can you imagine a front seven that consists of Julius Peppers, Brian Urlacher, Lance Briggs, Israel Idonije and Von Miller.
Unstoppable.
The good thing at least is that this years draft has great stock in O-lineman. Not to mention defensive tackles as well—two major positions that they need to upgrade/improve.
This article is
What is the duplicate article?
Why is this article offensive?
Where is this article plagiarized from?
Why is this article poorly edited?

Chicago Bears: Like this team?