NFL Draft Rumors: Andy Dalton Is Primed to Be the Big First-Round Surprise
April 28, 2011
Stephen Dunn/Getty Images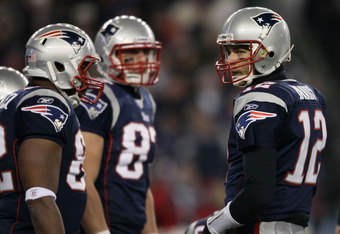 Elsa/Getty Images
The Tennessee Titans May Pull The Trigger on Andy Dalton
In the months leading up to the draft, Cam Newton, Blaine Gabbert and Jake Locker were garnering the most press about going in the first round, now you can add Andy Dalton to that mix.
In the last few days, rumors have surfaced the Tennessee Titans are interested in drafting Dalton with the eighth pick in the draft.
Dalton has a lot of skills that would put him in the first round, but the scouts have been reluctant to give him a first-round grade.
In the positive category, Dalton is a winner. Dalton and TCU went undefeated in 2010, and Dalton had more than 40 wins during his time there.
Dalton threw for more than 10,000 yards and 71 touchdowns in his TCU career. His QB rating was higher every year, finishing his senior season with a 166.48.
Dalton completed 66.1 percent of his passes and threw just six interceptions his senior season while scoring six rushing touchdowns.
But Dalton went to TCU, and this is seen as a bad thing in many circles for reasons that really are not worth going into.
The bottom line here is nobody knows who is going to be successful and who is not. It is a shot in the dark. A scout can look at tape and say, "Because I see this, this player will be successful," but there is no guarantee.
Tom Brady was not drafted until the sixth round and JaMarcus Russell went first overall, so what do any scouts know?
MUST READ: Live Blogging The NFL Draft And Grading Results
Success is as much a function of the environment as it is the player. The player has to be willing to work every day to develop his talent. They have to work as hard off the field as they do on the field.
Dalton looks like the kind of guy who will leave everything on the field, and he is a winner.
That tells me everything I need to know. Winners win. If a player is successful in his college career, it means he can be successful in his pro career.
Again, there are no guarantees, but a quarterback who puts up a lot of amazing stats but can not win a game in college does not inspire a lot of confidence.
Dalton is a winner, and if the Titans decide to shock Radio City Music Hall by drafting him in the first round, then so be it. Dalton has just as much chance of success as Newton.
UPDATE: And Jake Locker makes this whole piece a moot point. I still like Dalton, though.