2011 NFL Draft: St Louis Rams Live Draft Blog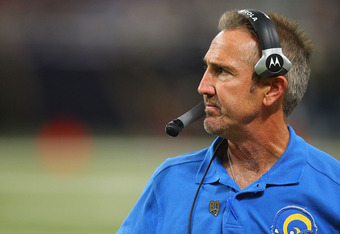 Dilip Vishwanat/Getty Images
Welcome to the 2011 NFL Draft St Louis Rams' Live Blog.
With the draft set to start in just 2 hours (8pm ET), names such as Patrick Peterson, Cam Newton, Blaine Gabbert and Von Miller all await to hear their name called here on Day 1.
This blog is dedicated to viewing and breaking down the draft from the St Louis Rams' perspective. How did the last selection affect the Rams draft board? Are the Rams in talks to trade up or down with any teams?
This is the place to find that out and discuss with other fans your opinions on the draft, the Rams and everything in between. So feel free to leave a comment and get the discussion going.
That isn't to say we won't have any fun on this blog. The discussion of whether Cam Newton will be a bust is likely, and we can always talk about who has the best/worst looking suit.
So once you have your lucky draft jersey, a pizza, a comfortable spot of the sofa, and your TV set to ESPN, login and jump in the conversation.
First off, who do you all think the Rams will take with their 14th overall selection? Lets get this draft party going.
Trying to kill some time? Try giving these articles a read:
Full 7-round St Louis Rams mock draft
How do all of the 2010 Draft Picks stand heading into 2011?
Everything you need to know about the Rams heading into the draft
Muhammad Wilkerson, now that is a name. If he isn't successful with the Jets, he could probably be a heavyweight boxer.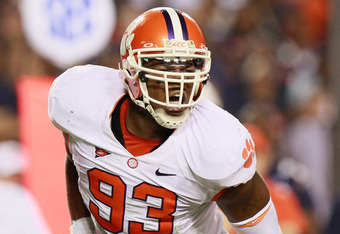 Okay when the heck is someone picking Da'Quan Bowers? 3 months ago everyone was saying he was the number one overall selection.
Man, touching moment right with Mark Ingram's message to his father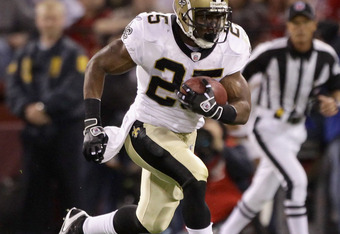 Steven Jackson's future backup?
I'm guessing Mark Ingram is a New Orleans Saint? Sorry you had to found out like this Reggie Bush, but you're going to need to find a job elsewhere.
...Perhaps St Louis?
The Chiefs just took the third best wide receiver in the draft with Jon Baldwin out of Pittsburgh.
Doesn't really affect the Rams at all though, they don't have much interest in the receivers of this draft anyways. It was Julio Jones or bust.
Ravens just passed their selection...
Apparently they really don't want to select here and need ten more minutes to work a trade.
The Rams NFC-West rival Seattle Seahawks have just selected James Carpenter, OL out of Alabama.
This is a breath of fresh air for us Rams fans. There were still plenty of defensive playmakers, quarterbacks, and quality runningbacks left and the Seahawks ended up reaching for a lineman they might have been able to select in the second round.
Carpenter isn't by any means a bad selection, but he isn't someone that is going to haunt the dreams of the Rams over the next few seasons.
Any basketball fans here? The Lakers are about to knock out the Hornets. That was a close one.
This whole Danny Watkins story is awesome. A Canadian firefighter who attended a place called Butte College before transferring to Baylor? Yeah, I'm on board.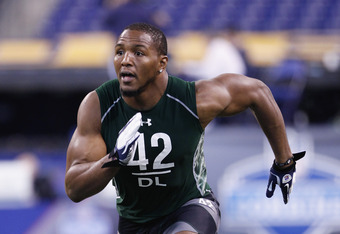 Okay the write up on Quinn is finished. You can access it here:
http://bleacherreport.com/articles/683086-2011-nfl-draft-st-louis-rams-select-robert-quinn-improve-pass-rush
Personally, I'm excited about the future of our defensive line.
No surprise with the Colts selecting Anthony Castonzo, they're still kicking themselves for not selecting OT Roger Saffold before the Rams.
Alright Tampa Bay's addition of Adrian Clayborn gives them a scary defensive line. Wow.
P.S. the Quinn write-up is almost done. Give me five more minutes.
There goes Prince Amukamara! The CB goes to the NY Giants at 19th overall
My mock draft prediction for the Rams selection, DT Corey Luiget, just went to the San Diego Chargers. They just got a heck of a DT. I'm sure I'll be hearing plenty about him for years to come living in SoCal.
And the Patriots select...Nate Solder. What a boring pick.
Chargers are on the clock now and I can't help but wonder how Prince Amukamara is still available
Looks like the Redskins are going with DE Ryan Kerrigan out of Purdue. I really like this pick for Washington. Their pass rush was mediocre last season and Kerrigan always runs a million miles an hour. As long as he doesn't mess with Sam Bradford in week 4, I'm cool with this guy.
Working on the Quinn write up. I'm going to keep up this live blog, but my updates won't be as in depth for the next ten-twenty minutes.
Dolphins select center Mike Pouncey out of Florida.
See?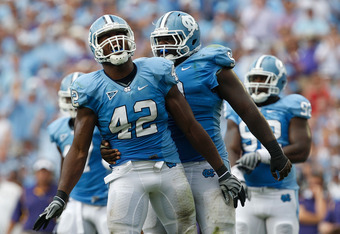 Wow, I was way off. Looks like we are taking North Carolina DE Robert Quinn. Quinn provides us with an incredible pass-rushing threat, high speed, high motor, and plenty of upside.
Personally, I completely forgot about Quinn, but I am very satisfied with this selection. I'll post a more detailed breakdown of Quinn in an hour or so, but for now, just know that the Rams just selected a very good defensive end that should team up with Chris Long to form an incredible pass-rush for years to come.
With Spags as a coach, I guess its no surprise we ended up with one of the best pass rushers in the draft.
With the 14th overall selection, I think the Rams are looking at 3 possibilities here: CB Prince Amukamara, DT Corey Luiget, or DE Cameron Jordan.
My vote is for Prince Amukamara. I would love to have a cornerback that promising. Especially since we have an incredibly depleted secondary.
The Detroit Lions just selected DT Nick Fairley, solidifying one of the most intimidating defensive interior line in all of the NFL. And with...the St Louis Rams are on the clock.
Woah!
The Vikings just selected QB Christian Ponder out of Florida State. I. Am. Shocked.
Christian Ponder has good upside, but they must have the arms of Michael Jordan in Space Jam with a reach like that. (bad joke, lets move on).
We are one pick away from the Rams selection and Nick Fairley, Prince Amukamara, Corey Liuget, and Cameron Jordan all remain the board.
Way to throw a curveball Vikings. I'm getting pumped.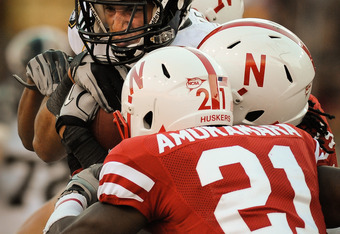 It appears the Texans are selecting Wisconsin DE JJ Watt. This is incredible news for Rams' fans.
Prince Amukamara is now just 2 selections away from falling to the Rams. If the Rams can pick up Amukamara, they'd finally get the shut down corner they've been needing for awhile.
Ron Bartell can hold over the spot as the number 1 corner sure, but he wasn't capable of sticking with the better receivers in the league. With Bradley Fletcher still developing, Amukamara could provide an instant boost to a depleted secondary.
Of course, they could always go with Cameron Jordan or Corey Liuget. This is getting exciting!
The Jaguars selected QB Blaine Gabbert, which is great news for the Rams. If teams keep drafting QBs, WRs, CBs, and LBs, the Rams will have a large selection of Defensive Linemen by the time the 14th pick rolls around.
Will Prince Amukamara fall to us? Probably not, I'm guessing the Texans take him here.
This article is
What is the duplicate article?
Why is this article offensive?
Where is this article plagiarized from?
Why is this article poorly edited?

St. Louis Rams: Like this team?