2011 NFL Draft Live Blog: St. Louis Rams Day 2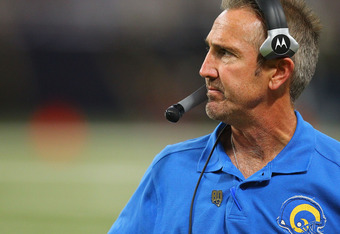 Dilip Vishwanat/Getty Images
Hello and welcome to Day 2 of the NFL draft.
Last night, we saw the Rams pull off arguably the biggest steal of the draft with their selection of UNC DE Robert Quinn.
Tonight, the Rams have plenty of possibilities but only two selections.
Like last night, this live blog will be devoted to breaking down the picks and how they affect the Rams picks. Some humor may also ensue...
Anyways, pull up a chair, grab some potato chips and let's watch some college students get rich.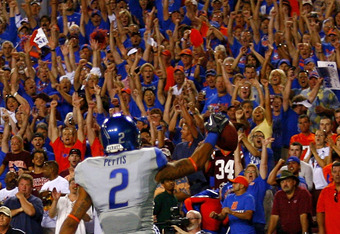 Write up on Austin Pettis available now:
http://bleacherreport.com/articles/684962-2011-nfl-draft-results-st-louis-rams-grab-wr-austin-pettis-in-third-round
With the 78th overall selection in the 2011 NFL Draft, your St Louis Rams select Austin Pettis, WR out of Boise State.
Wow, that was a surprising pick. Write up on Pettis coming soon...
Rams on the clock. Boling available. I want playmakers, but lets get that line set in stone eh?
Rams now on the clock. Looking at Clint Boling here
Expect the Rams to select a guard in round three. They really need that final piece on the offensive line.
The Texans are having an incredible defensive draft.
Wide Receivers are flying off the board now. Good thing Rams aren't in the market for one early.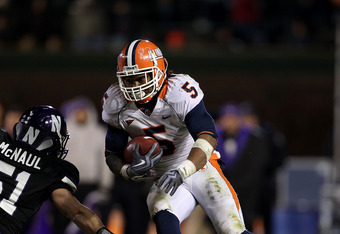 There goes RB Mikel Leshoure to the Detroit Lions at 57th overall.
Ryan Mallett is still on the board. Who is going to take the guy with as many character concerns as Charlie Sheen?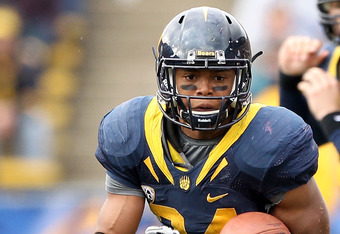 The Patriots select Cal RB Shane Vereen with the 56th overall pick.
Great pick, just another dangerous weapon in that New England offense. Vereen is going to be dangerous in the passing game.
Sorry I'm not posting much at the moment. I'm almost done with this Kendricks write up.
Ten minutes and it'll be back to normal
Buccaneers selected Bowers!! They selected Da'Quan Bowers!! They selected Da'Quan Bowers!! Wow, congratulations man. Now go show them that your knee is fine.
Chargers select a Clemson player not named Da'Quan Bowers. I really feel for that guy. None of the teams coming up are really in need of a DE either. Hm.
The Colts aren't messing around. They want an improved offensive line to protect their golden boy Peyton Manning.
Raiders select Stefen Wisniewski.
He's already huge, and his last name should add about ten pounds to his jersey. Oh well.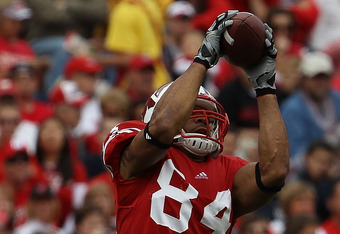 MARSHALL FAULK! No, we didn't draft him, but he is announcing the selection. Anyways on to the selection.
With the 47th overall pick in the 2011 NFL Draft, the St Louis Rams have selected Lance Kendricks, TE out of Wisconsin. Kendricks is a solid threat in the passing game and was considered the second-best TE in the draft.
Cool! I mean, we need a big receiving threat at tight end. Anyways, give me about twenty minutes to get a write up here on Kendricks.
The Rams pick is in, but ESPN has selfishly gone to commercial to collect their commercial dollars.
What jerks. I want to see Mikel Leshoure in a Rams jersey already. Or perhaps we'll pick up Clint Boling, who knows? Steve Spagnuolo and the guy holding that envelope, thats who.
With the 46th overall selection, the Denver Broncos have used their second straight selection on Orlando Franklin, OG out of Miami.
Its okay Da'Quan Bowers, I'll give you a hug.
In other news...THE RAMS ARE ON THE CLOCK!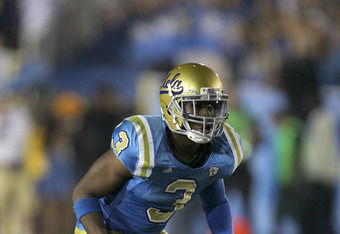 Thanks for the memories Rahim. You were a Ram in my eyes for five whole minutes...
I'm going to stick with Mikel Leshoure. I said it in my mock draft and I'm going to go back to it. The Rams will select Illinois RB Mikel Leshoure
With the 45th overall selection, the Denver Broncos have selected Rahim Moore...
Ugh! Hang on while I re-evaluate our entire draft.
Denver's pick is in. Are we finally going to see Da'Quan Bowers!?!
Titus Young is in tears right now.
For the record, I love it when prospects are selected and they begin crying. Its this beautiful moment where a man finally achieves his lifelong goal. Sure, tomorrow his goal will be to make the team, then it will be to be a starter, then he'll want the Super Bowl and so on.
But for the last 20 years, his dream was to be an NFL player. Pending a lockout, you've just accomplished your dream Titus, congratulations.
With the 44th overall selection the Lions have selected WR Titus Young, my wild card pick for the Rams.
This is awesome, it looks like Rahim Moore is going to fall to the Rams. My guess is we are going to select, but then again what do I know, I thought we were going to draft Prince Amukamara yesterday for some reason.
This article is
What is the duplicate article?
Why is this article offensive?
Where is this article plagiarized from?
Why is this article poorly edited?

St. Louis Rams: Like this team?