NBA Draft 2011: The 5 Worst Draft Day Decisions in History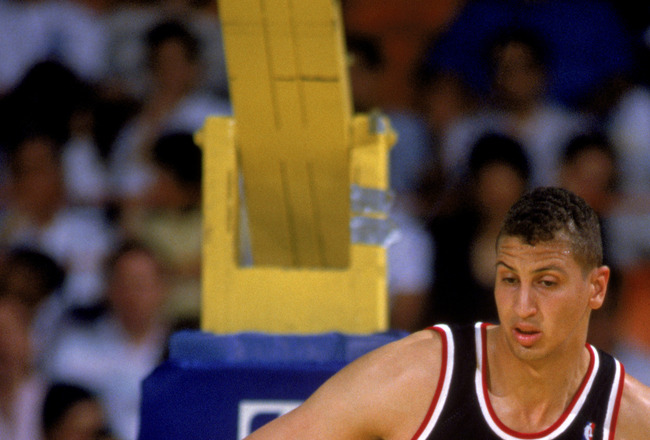 On any list of the worst draft decisions, you know Sam Bowie will make an appearance.
Stephen Dunn/Getty Images
Inevitably there is one every year. One team, sometimes more than one, drafts a guy that makes no sense for their team, or trades the guy they drafted for an over the hill starter that the GM tells you is the missing piece. Sometimes they are right, many times they aren't.
I'm sure you can think of others, but you'll see why the five I chose were the worst. However, I know that someone is going to bring it up so let me tell you why Detroit drafts Darko Milicic instead of Carmello Anthony is not on the list. The Pistons won a championship that year, Carmello has been out of the first round once. That's it in a nutshell. Tayshaun Prince was a key contributor on that team, and Carmello would have been playing in his spot.
So, here are the five worst draft day decisions in NBA history.
Number 5: The Charlotte Hornets Draft Kobe Bryant and Trade Him to the Lakers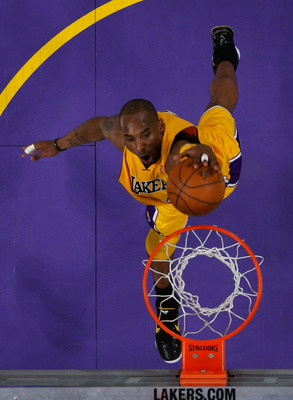 Imagine the landscape of the NBA if the Hornets had kept Kobe Bryant.
Harry How/Getty Images
The true irony about the Lakers and Hornets meeting in the first round of this years playoffs is that Kobe was a Hornet, very briefly. With the thirteenth pick in the 1996 NBA Draft (one of the greatest drafts in NBA history) the Hornets drafted Bryant straight out of highschool (he was only 17 at the time in fact) and traded his draft rights to the Lakers for Vlade Divac and...nope that's it just Vlade Divac.
Kobe is a 5 time champion, a 2 time finals MVP, a 13 time All-Star, 8 time NBA all defensive team, and will hold most of the Laker records by the time he retires.
The Hornets would spend the next 5 seasons in Charlotte before relocating to New Orleans. They have never won an NBA title, never made a finals appearance, and have only one division title as well.
I think you can see why that didn't really work out.
Number 4: Warriors and Celtics Trade During 1980 Draft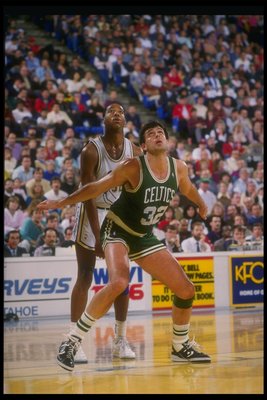 Kevin McHale won 3 championships with the Celtics.
Otto Greule Jr/Getty Images
Most people will get the reason for this one wrong. In 1980 the Golden State Warriors wanted to trade up to the number one pick so they could take Joe Barry Carrol.
The Celtics wanted Robert Parrish.
So the two teams swapped first round picks with the Warriors sending their third overall pick and Robert Parrish to the Celtics for the first overall pick. The Warriors got Carrol, the Celtics got Robert Parrish...and Kevin McHale.
Now that is a terrible trade, but not because Carroll was terrible. So many people have labeled him one of the biggest busts of all time, but this is just not the case. Carroll played ten seasons for five teams finishing with career averages of 17.7 ppg & 7.7 rebounds. He was an All-Star and he scored over twelve thousand points.
It's a terrible trade because the Celtics then went on to win 3 championships with McHale and Parrish and usher in the golden age of NBA basketball.
The Golden State Warriors still refer to the good old days as those days when Wilt Chamberlain roamed the paint.
Number 3: Blazers Draft Sam Bowie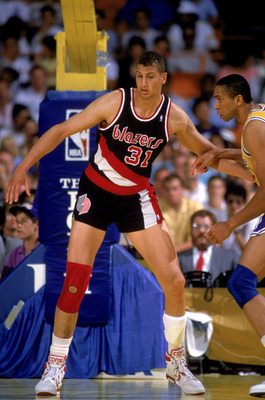 The Blazers passed on MJ and the Bulls won 6 titles.
Stephen Dunn/Getty Images
This isn't a bad choice because it was a bad pick either.
It was a bad pick, however, as Bowie never played in a full season, averaged just over ten points for his career, and drafting him meant the Blazers passed on Michael Jordan, one of the greatest players in NBA history.
You know the rest. The Bulls won 6 championships in 8 years, including beating the Blazers for their second, and the Blazers haven't really been consistent contenders since 1992.
But to be fair, it wasn't a stupid pick. The Blazers had a young shooting guard, Clyde Drexler, who would go on to become a Hall of Famer. They had a good young team that just needed a center. No one knew what MJ would become. He'd just averaged 15 points a game his last season in college, had been shut down in the tournament by Dan Dakich, and there was no indication that he would become what he became. In fact Rod Thorn, the Bulls GM who drafted MJ, took out a full page ad in the newspaper the day after the draft asking Bulls fans to be patient and apologizing that they weren't able to get a center and that they had to take Jordan. No one knew.
So it is forgivable. That is why this isn't higher on this list, but we will revisit this one later.
Number 2: St. Louis Hawks Trade Draft Rights to Bill Russell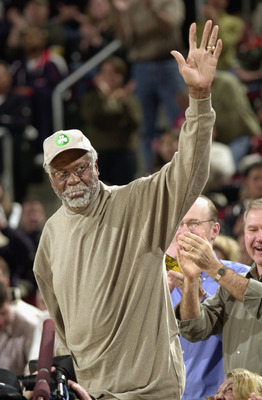 Bill Russell won 11 championships in his 13 year career.
Otto Greule Jr/Getty Images
The Celtics actually acquired three future Hall of Famers in this draft, but Bill Russell is the only one they acquired via trade. Bill Russell was the centerpiece of eleven championships in thirteen years, he is one of two players to get 50 rebounds in a game, he set the standard for what a center would become in the NBA, and in 1980 the Associated Press named him the greatest player in NBA history.
Ed Maculey and Cliff Hagan, the players Golden State acquired in this trade, were actually not bad for the Hawks, as they led them to their lone NBA championship in 1958, and both retired as members of the Hawks, which is the reason this is only number two on this list.
But Bill Russell was Bill Russell, and he was the centerpiece of the greatest dynasty in professional sports.
Number 1: Blazers Pass on Kevin Durant to Draft Greg Oden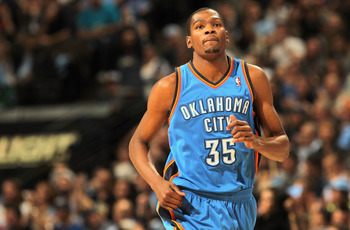 Kevin Durant proves that some teams just don't learn
Doug Pensinger/Getty Images
I know what you're thinking. You're saying how can this be the worse than all of the others on this list?
The Blazers should have known better. They should have learned after Sam Bowie, and this time they didn't have a young player in the same position.
After all of the pain of the Jordan years, knowing that every time MJ hoisted the Larry O'Brien trophy he should have been doing it in a Blazer uniform. Every breath taking layup or dunk, every MVP, every time he did something that left your jaw on the ground and your heart pounding in your chest, he should have been doing it in a Blazer uniform.
The Blazers should have known better, and I honestly thought they had learned their lesson. Right up to the moment Greg Oden's name was called, I honestly believed they were taking Durant.
Oden looked great, but Kevin Durant was already a superstar, and teaming Durant with Brandon Roy (a healthy Roy) and Lamarcus Aldridge would have formed a dynasty in the Western Conference that would have dominated for a decade. We wouldn't be talking about Kobe and his current dominance, because the Blazers would be the dominant team in the NBA.
Twenty-nine other teams could get a pass on this, but no team knew like the Blazers. This is the worst pick ever.
There Are Others, but These Stand out by Far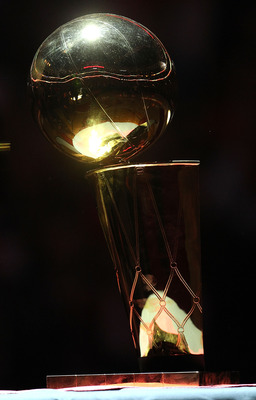 This is often the result of making a bad draft day decision, but normally the for the other team.
Jonathan Daniel/Getty Images
I know there are others, or maybe you disagree with the order I put them in, but I think that the reasons for each one being here, and why I left some of the others off should be obvious,
Hopefully your team doesn't make the list.
Keep Reading

Boston Celtics: Like this team?