WWE's Bottom of the Barrel: Analysis of the Rest of the 2011 Draft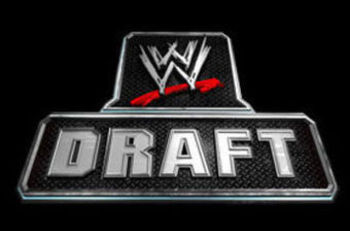 http://www.daddyshangout.com/wp-content/uploads/2011/04/wwe-draft-2010_crop_340x234.jpg
There are a lot of things we learned on Monday's edition of Raw. For instance, whoever held up that "Ryder or we Riot" sign is a God among men. Another thing we learned is that sadly, John Cena is still the center of the universe in the WWE's mind.
However, that's not to say there weren't any interesting moves during Tuesday's supplemental draft. In this slideshow, I will go through a few things I have observed and explain some storylines I see coming.
There Will Be an IC Match at Extreme Rules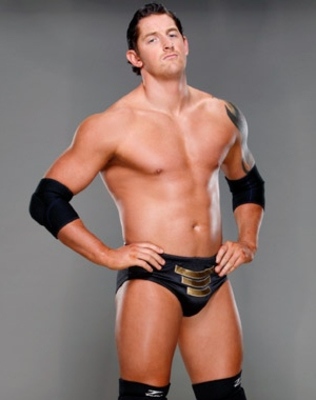 http://www.pwpix.net/superstars/w/wadebarrett/images/wade-barrett.jpg
As of Tuesday night PST, only the big belts are at risk, come Sunday. This absolutely has to change–and I think it will on this week's Smackdown. While it would be just as easy to make a US or tag team title match, I think Wade Barrett defending his IC belt makes the most sense.
In case you didn't follow the supplemental draft, Sheamus was drafted to Smackdown. This means both the IC and US Championships are on the Blue Brand. Now I don't know what WWE is up to, but some balance needs to be restored quickly. Assuming no IC or US title matches on Sunday (which I don't think will happen) that means there will either be the WWE and WHC Championships on Raw, with the US and IC Championships on Smackdown, OR the WWE Championship on Raw, and the other 3 belts on SD. Either way, the balance is off.
Sheamus needs to have a good title reign to add strength to a character that has been booked extremely weak until a month ago–so that just leaves us with Barrett, who can lose the title and still have credibility.
Possibilities:
Teddy Long trades the Corre for the New Nexus on Smackdown, Christian wins the WHC, thereby keeping a championship balance.
Ezekiel Jackson challenges Barrett for the belt, and whoever wins, jumps ship to Raw.
Sheamus and Barrett go at it for a new belt that is the jewel of Smackdown, Cruiserweight belt is added.
WWE is in a pickle right now and it will be interesting to see how they resolve this situation.
The Jack Swagger and Michael Cole Bromance Will Continue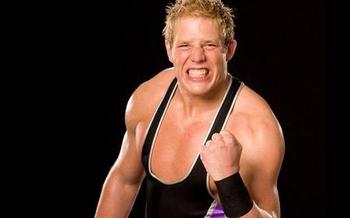 http://www.djmick.co.uk/images/2010/03/jack-swagger.jpg
Up until the last pick of the 2011 draft, I was sure Swagger and Sheamus were going to feud.
Swagger would turn on Cole at Extreme Rules thereby turning face, and the All-American American would take a shot at the US Championship. It made too much sense.
But as it turns out, Swagger is moving to Raw, while current US Champ Sheamus was drafted to Smackdown. This tells me Swagger and Cole are going to be together for awhile.
The main reason is because it will be costly for Swagger to disassociate himself from arguably the best heel in the WWE. If Swagger were to turn face, who would he feud with? What would the payoff be? All the belts are on Smackdown! That means he would need to go after the WWE Championship, which I don't think he's ready for. I'm beginning to fear that Swagger:Cole::Ziggler:Vickie.
Jimmy Uso, WTF?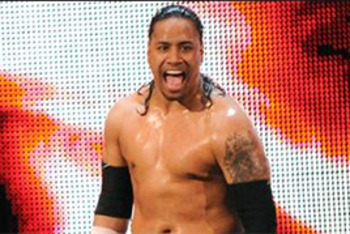 http://www.wwe.com/shows/raw/2011-wwe-draft-continued
Sorry, this is kind of off topic but I had to add this because I thought it was too funny. This is directly off the WWE Draft 2011 Results Page:
http://www.wwe.com/shows/raw/2011-wwe-draft-continued
About Jimmy Uso being drafted 12th:
"Coming from a long line of Samoan Superstars, which includes WWE Hall of Famers The Wild Samoans, his father Rikishi and even multi-time WWE Champion The Rock, Jimmy Uso and his twin brother Jey have wreaked havoc during their short time in WWE. Now, he makes his way to SmackDown, the perfect place for this electrifying Superstar to move to the next [level?]."
Does this statement make you crack up, or what? Wreaked havoc during their short time in the WWE? If the person who wrote this paragraph doesn't have the last name "Uso", they need to be lobotomized. Can anybody remember the last time The Usos won a match?
Oversaturation of Upper Mid-Carders on Raw Was Intentional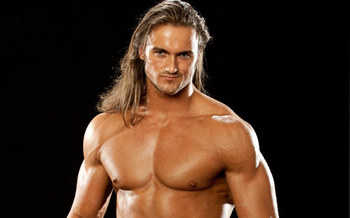 http://images4.fanpop.com/image/photos/17400000/Drew-McIntyre-drew-mcintyre-17496501-624-388.jpg
It seems like all the upper and mid-card "good-looking" guys are flocking to Raw; namely Drew McIntyre, Jack Swagger, Dolph Ziggler, John Morrison, Rey Mysterio, Kofi Kingston, R-Truth, Big Show, CM Punk, and Alberto del Rio. Most of these guys should be going after either the IC or US Championships (Punk and del Rio should be going after the WWE or WHC). Then, why are they on the show that DOESN'T have the IC or US belts?
Now, let's look at the Smackdown roster (excluding current champions), and look for people who are likely to go after the IC and US Championships: Alex Riley, Cody Rhodes, Daniel Bryan, Ezekiel Jackson (if the Corre breaks up), Mark Henry, Randy Orton, Sin Cara, and Ted DiBiase.
You can see how Raw is stacked. Why is so much talent being concentrated on Raw? Surely they aren't all going after the Miz! I think this is good support for the argument that a new belt might be on its way and that the WHC might come to Raw (via del Rio), after all!
Smackdown Will Probably Be Boring This Week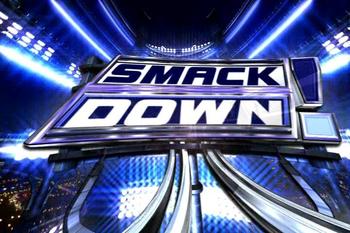 http://mnbwrestling.com/wp-content/uploads/2011/03/smackdown.jpg
Aside from an expected IC or US Championship challenge I don't see much happening on this show. We will probably get a Mark Henry squash match (10-1 it's Barreta!), maybe 10 minutes of Sin Cara (vs. Jobber B), Big Show and Kane vs Gabriel and Slater with more Corre internal conflict, a Cody Rhodes promo, a women's match, and cap it all off with a Christian-del Rio brawl. Maybe if we're lucky, we'll get a Randy Orton-CM Punk preview as well. Still, the stage for Extreme Rules has been set for awhile now and this show is simply "filler".
Awesome Kong (Kharma) Is a Lock to Win the Women's Belt Right After Debut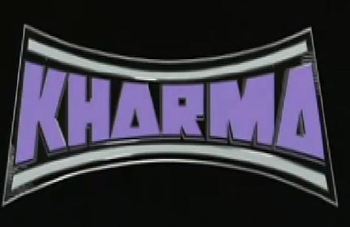 http://www.wrestlesite.com/wp-content/uploads/2011/04/karma.jpg
The debut of Kharma will unleash the largest female wrestler the WWE has ever seen. It seems as though WWE creative has already chosen Brie Bella as the sacrificial lamb to drop the belt.
Remember when "The Giant" (Big Show) won the WCW Championship in his first match? I wouldn't be surprised to see Kharma follow suit.
Chris Masters Won't Get His "Overdue" Push This Year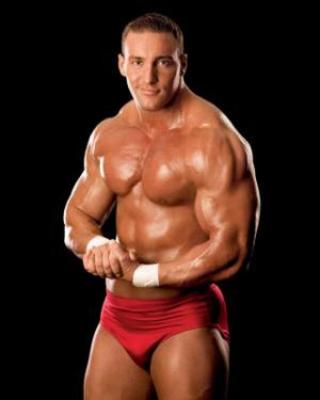 http://www.godsofwrestling.com/images/chris-masters.jpg
I'm not sure why people are high on Masters. Don't get me wrong, he's supposedly from L.A. so of course I like the guy, but people are expecting too much of him. The IWC believes he's been due for a push for the last 5 years now, give up already.
Due to the concentration of talent on Raw, he would be better off on Smackdown. In fact, he would probably get a push if he were on Smackdown since their roster is so thin.
In summary, I'll be surprised if he wins a match on Raw this year.
I'm Starting to Feel Bad for Ted DiBiase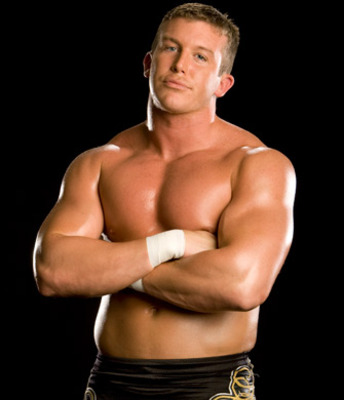 http://www.wwepictures.co.cc/wp-content/uploads/2011/03/WWE-Ted-DiBiase-Showing-His-Body-Muscle-.jpg
If Ted doesn't win a belt this year, it will be a tragedy. With such a weak Smackdown roster, it's now or never, Ted!
Once again, I will refer to WWE's draft coverage page which can be found here:
http://www.wwe.com/shows/raw/2011-wwe-draft-continued
On Ted DiBiase being picked #24: "...Expectations are high for this young man. His list of accomplishments already includes winning the World Tag Team and starring in the Marine 2. Is 2011 the year DiBiase finally claims a singles championship?"
This statement is somewhat depressing. What do they mean, already winning the tag team championship and starring in the Marine 2 (which shouldn't be listed as an accomplishment in the first place)? I might add that both his "accomplishments" were achieved in 2008...3 years ago. A more accurate statement would be "He has won 1 tag team championship belt in 3 years and was featured in a direct-to-DVD movie!" Not. Very. Impressive.
At this point, rooting for Ted is like rooting for the Cleveland Browns. But hey, it can happen!
A Miz Face Turn Is Likely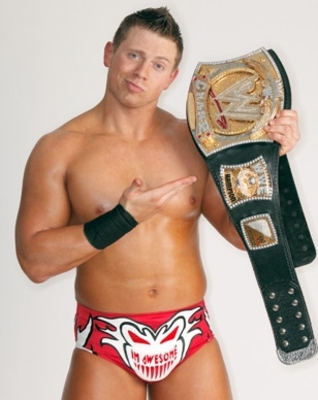 http://3.bp.blogspot.com/_q-WO0Tga-Bc/TPwLc11unTI/AAAAAAAAAU4/X3R-a29TUME/s1600/The-Miz-Pose-With-His-WWE-Champion.jpg
Has anybody noticed that lately the Miz has been acting less "heely"? When he promos, he doesn't insult the city he's in, nor does he exhibit typical heel behavior such as sneak attacks and illegal moves.
With the recent departure of Alex Riley to Smackdown, a face turn might be in the companies best interest.
What if del Rio somehow wins this Sunday. That would mean all of the 4 individual titles would be held by heels! Now between del Rio, Wade Barrett, Sheamus, and Miz, I think it's clear Miz would be best suited to turn face and bring a little more balance to the title scene.
Furthermore, Michael Cole seems to be fascinated more with Jack Swagger as of late. Just imagine if Swagger wanted to make a WWE title run...who would Cole support? I think WWE would be crazy not to have a Swagger-Miz-Cole storyline sometime in the future. Cole will be forced to either support Swagger or Miz. Or who knows, maybe they'll form a stable, or maybe they'll both pound Cole into oblivion!
Well that's all I can think of at the moment. I hope you all enjoyed reading.
Keep Reading