Manchester United Trample over Schalke, Take 2-0 Lead to Old Trafford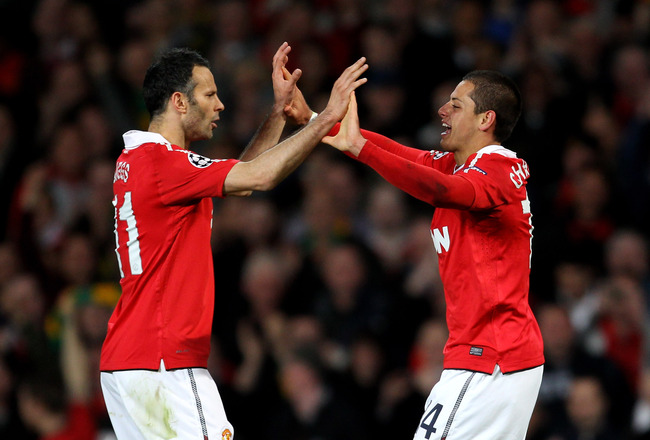 Alex Livesey/Getty Images
Despite a heroic performance from Schalke's goalkeeper Manuel Neuer, goals from Ryan Giggs and Wayne Rooney meant Manchester United cruised by Schalke, to just about book their place in this years' Champions League final.
Manchester United will not play many easier games in such a deep phase of a big competition, their German opponents simply didn't show up, and looked over awed by their superior opposition.
After knocking on the door unsuccessfully for the first half, the teams went in even but the gulf in class was obvious, and Hernandez was extremely unfortunate not to have added more goals to his impressive rookie season in European football.
Manuel Neuer looked as though he could be the reason Schalke might get a result from the game. He pushed out everything that was thrown in his direction, including a great save from a curled Wayne Rooney shot, and a header from Ryan Giggs.
After the hour mark, it was still 0-0 and Sir Alex Ferguson may have felt some pressure. But after sixty seven minutes Giggs was played through by Rooney and put the ball through Neuer legs. Two minutes later Manchester United scored again, this time Rooney was given an opportunity to try to beat Neuer one-on-one, and he put the ball to the right of the goalkeeper.
The second-leg at Old Trafford is almost academic, and could perhaps be another opportunity to test the goalkeeper who they'll be keenly bidding for the in the summer.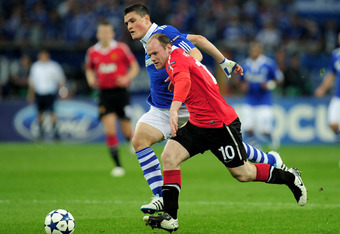 Schalke and Manchester United are taking the game fairly easily right now. It was obvious who was going to win from early on in the match, and after seventy minutes it was especially obvious.
Schalke have really had zero attacking threat, and it's been an easy night for Vidic and Ferdinand.
The second-leg is almost pointless playing.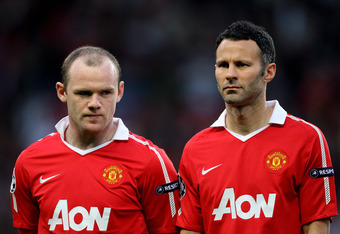 So ignore everything I just said, it may have taken sixty seven minutes, but Ryan Giggs has scored and Manchester United finally have a quantifiable lead over Schalke. And just a couple of minutes later, like buses, Wayne Rooney has scored. Manchester United fans might as well book their bus, plane and tube tickets to Wembley.
The goals came from some neat interplay, and we actually very similar. Both Giggs and Rooney found themselves one on one with Neuer, who was powerless to stop the first - which went through his legs, and the second - which was just to the right of him.
Game over? More like tie over.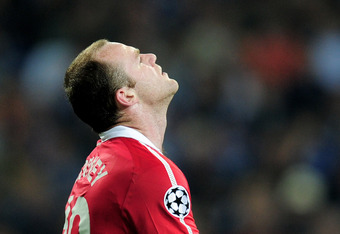 Arsenal have been criticised constantly for the lack of goals in big games, the ability to score only beautiful goals, a lack of killer instinct... but all with beautiful flowing passing moves.
This is how Manchester United are playing so far. Over an hour has been played of a game that Manchester United should be winning comfortably, and although the lack of goals can be attributed to an impressive goalkeeper, Manchester United have not scored in what is an extremely one-sided game.It's a little like a FIFA game where the team is on amatuer setting, but Neuer is on world class.
Of course, this is Manchester United, the belief is that they will score eventually, but any die-hard Arsenal fan would have plenty of empathy if Schalke were to score an undeserved goal and take a lead to Old Trafford.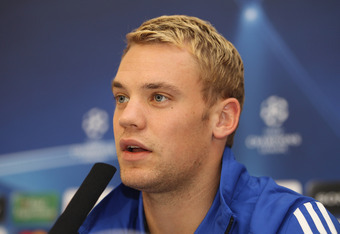 Manchester United now have forty five minutes to beat Manuel Neuer and take some advantage back to Old Trafford. Even as I write, they attack and Patrice Evra forces yet another save out of Manuel Neuer.
As good he is, he's not a robot. He can be beaten, Inter scored several goals in the last round and Manchester United are a better team, with two strikers who are very much in-form.
They just need to be careful at the back so they don't concede, but as it is, even with the prolific Raul upfront, Schalke don't look sharp upfront.
Metzelder also needs to be persistent and patient. Booked in the first-half, if he gets booked again they can kiss goodbye to the prospect of Wembley.
It may still be 0-0, but gulf between the teams already is so obvious it's a little humiliating. Manchester United have used the half to create opportunity after opportunity, and were it not for some luck and some confident goalkeeping from Manuel Neuer, Manchester United could be up by several goals. It's almost as if they have more players.
Perhaps the occasion is daunting the German team, but they do not seem to be on the same level as Manchester United, and it makes you wonder how massive Internazionale's decline is in a year that they've gone from winning the Champion's League to losing to this team. Half-time can't come soon enough.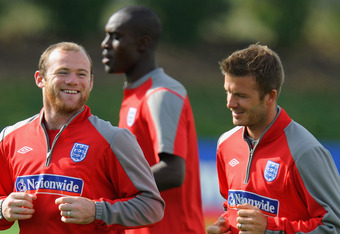 So far in the game no one player has asserted any real strong dominance over the game, but if I had to name one, it would be Rooney. His passing tonight is reminiscent of David Beckham, he's really pinging the ball around all the place, it's great to watch. Just as I say that, he misplaces a pass, ah the commentators curse strikes even when it's digital.
In the game, Manchester United still look like they are the most likely to score. They've slowed the game down a bit, allowing the defenders more touches of the ball, but so far Schalke's defence hasn't allowed a must-score opportunity. Hernandez looks the most likely to score, he keeps coming close, but Neuer is really going to take some beating. Graeme Souness is a massive fan. He just made an amazing save from Ryan Gigg's, reversing his body to hit away a header with right hand. How much is he worth?!
So far this is the perfect game for the impartial football fan. The introduction has been anything but cagey, as both teams show clear intent to get the first goal. So far Manchester United have looked the most dangerous, Wayne Rooney curling a shot into the corner that was turned away from goal by Neuer.
Ji-Sung Park then went close, smashing the ball towards goal. Hernandez followed up but was ruled offside.
At the other end, Jefferson Farfan's shot went wide, and they have threatened to come close. What looked like a great free-kick opportunity for Schalke was deemed a perfect tackle by Ryan Giggs. There will be a goal this half if it carries on this way.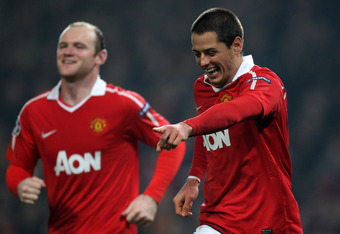 Everything is as you would expect from Manchester United, aside from the lack of Nani. Mr Champion's League, aka Ji-Sung Park, starts again and will be hoping to score again. It will be interesting to see how he fares against his Asian opponent, Atsuto Uchida.
Wayne Rooney and Hernandez are definitely going to trouble young Joel Matip and the experienced Cristoph Metzelder. If Schalke are going to win, their goalkeeper and captain, Manuel Neuer must have a massive game, something he is definitely capable of.
Schalke 04: Neuer; Uchida, Matip, Metzelder, Sarpei; Farfan, Papadopoulous, Jurado, Baumjohann; Raul, Edu

Subs: Schober, Escudero, Plestan, Kluge, Charisteas, Karimi, Draxler


United: Van der Sar; Fabio, Ferdinand, Vidic, Evra; Valencia, Carrick, Giggs, Park; Rooney, Hernandez

Subs: Kuszczak, Anderson, Smalling, Nani, Scholes, Rafael, Evans