2011 NFL Mock Draft: Analyzing the Draft Board with Free Agency in the Fold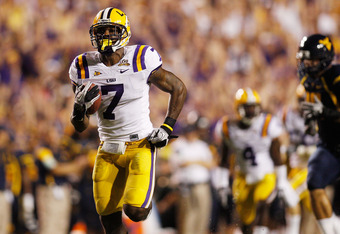 Chris Graythen/Getty Images
Just when you thought it was safe to finalize your 2011 NFL mock drafts, Judge Susan Nelson ruled in favor of the former NFL Players Association and effectively lifted the NFL lockout (though owners will still reportedly seek an appeal, so the saga isn't over yet.)
How does this affect your mock drafts?
Well, if no stay is granted for the owners as they file their appeal and see it expedited to the U.S. Court of Appeals, then—by popular understanding—it will be open season for NFL free agency as soon as the end of this week.
If a stay is granted? Hold off on that contract literature. No NFL free agency until a ruling is made on the owners' appeal.
Let's assume, for the sake of this mock draft, that no stay is granted and free agency is enacted by the week's end.
How does that affect the 2011 NFL draft class?
Short answer: in more ways than you might immediately think.
Let's break down some of the positions and trends of the 2011 NFL draft and analyze them with the fresh knowledge of the pending free-agent situation and perhaps formulate some new team big boards based on these developments.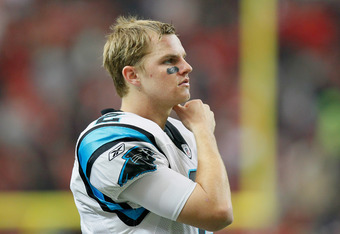 Okay, so if the big board in my last update holds any water whatsoever, I figure we can mostly apply it -- at least in terms of starting-caliber or eventual starting-caliber prospects -- toward the following quarterback-hungry teams:
Carolina Panthers
Buffalo Bills
Cincinnati Bengals
Arizona Cardinals
San Francisco 49ers
Minnesota Vikings
Miami Dolphins
Jacksonville Jaguars
Seattle Seahawks
From there, let's break those teams down into a few categories.
The first category represents teams that could use an upgrade at quarterback from the 2011 NFL Draft class, but otherwise would get along alright if they do not target a passer:
San Francisco 49ers
Miami Dolphins
Jacksonville Jaguars
Obviously the Niners would like to replace Alex Smith if they could and find a long-term starter, but they could get by with Smith if they absolutely had to. Similarly, the 'Phins might like to replace Chad Henne but could get by with him under center in 2011. Ditto the Jaguars and David Garrard, though Garrard and Henne certainly present more favorable quarterback scenarios than Smith.
If any of these three teams are enamored with a certain quarterback, they certainly can position themselves to draft him. But let's assume that there's a better overall talent at another position, and these three teams bite on that. Examples might be Patrick Peterson/Julio Jones (49ers), Mike Pouncey (Dolphins) and Ryan Kerrigan/Cameron Jordan (Jaguars.)
I should also note that the Seahawks could be in this category if they re-sign Matt Haselbeck.
Now, on to the next group, teams that need to strongly consider drafting a quarterback:
Buffalo Bills
Arizona Cardinals
Buffalo shouldn't look to stick with Ryan Fitzpatrick, but if they absolutely have to have Von Miller or Patrick Peterson, they might live with it. Similarly, Arizona might be in a good position to land Miller, who would be a perfect fit for their scheme, or even Peterson, and could rationalize sticking with Derek Anderson/Max Hall/John Skelton. Neither of these situations would be pretty, and both are certainly worse than the category above. But both suppose there's an absolutely superior talent at the position that cannot be passed up.
Now, the last category, teams that absolutely need a quarterback from the 2011 NFL Draft:
Carolina Panthers
Cincinnati Bengals
Minnesota Vikings
Seattle Seahawks
Carolina has no one at the position, unless Jimmy Clausen is subjected to genetic modification over the offseason. Cincinnati does not want Carson Palmer's little brother starting at the position. Minnesota currently has a converted wide receiver sitting at first-string, and a Hasselbeck-less Seattle is poised to go nowhere.
For those reasons, I think these four teams are the ones to keep the closest eye on when it comes to positioning to land a quarterback, either in the first or second round. More on that later.
This article is
What is the duplicate article?
Why is this article offensive?
Where is this article plagiarized from?
Why is this article poorly edited?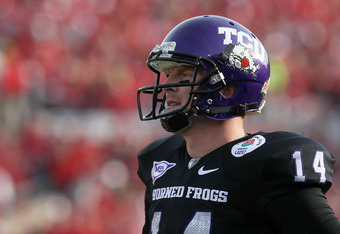 Well, since I sketched one out for wide receivers, why not quarterbacks too?
My 2011 NFL Draft quarterback big board:
Cam Newton, Auburn
Ryan Mallett, Arkansas
Blaine Gabbert, Missouri
Colin Kaepernick, Nevada
Andy Dalton, TCU
Jake Locker, Washington
Christian Ponder, Florida State
Ricky Stanzi, Iowa
T.J. Yates, North Carolina
Scott Tolzien, Wisconsin
I already know where my most controversial rankings are, so let me address them.
As far as Mallett, I believe in terms of raw talent and potential, yes, he is the second-best quarterback in this class. Does that mean I believe he should be drafted ahead of Gabbert? Not really. There's a reason Mallett scares teams, or rather, there are multiple reasons why Mallett scares teams. His attitude, his admitted history with drugs (whether or not it ever reached full-blown addiction stage), his perceived arrogance. Mallett has the arm of a top 10 pick and the brain of an undrafted free agent. Someone will take a chance on him, and maybe they'll hit the jackpot. But just because I have him number two in terms of pure talent does not mean I think he should be the second quarterback off the board.
I'm sure I'll get some heat for listing Locker lower than both Kaepernick and Dalton, but Locker really just hasn't impressed me. He's one of those guys who the experts tell you is the next great thing, a surefire number one pick, and then you watch him on film and wonder what the heck they were ever talking about. Ponder is in the same boat. Two guys who some would propose are elite quarterbacks who just never really looked the part, consistently, at college.
Kaepernick and Dalton are worth watching as they begin their pro careers. Kaepernick certainly has all the skills and tools to succeed in the NFL; it's going to come down to which team drafts him and whether or not they have the staff in place to see through his development. Dalton is a smart passer who knows how to win, but will need to open himself to pro systems as he continues forward. Normally I caution against drafting "winners" based on the fact that a q uarterback is just one member of a winning team, but there is definitely something to like about Dalton.
Beyond those guys, we're talking career backups for the most part. Of that group, Stanzi and Yates might be the most talented, but I like Tolzien's chances of sticking around the NFL (as a career backup) the longest, oddly enough. Still, no matter how you slice it, a battle for clipboard duties.
This article is
What is the duplicate article?
Why is this article offensive?
Where is this article plagiarized from?
Why is this article poorly edited?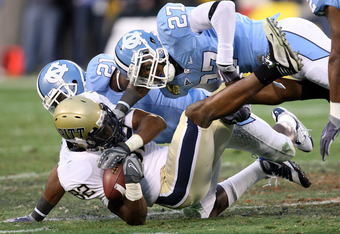 Continued from part one, a more comprehensive look at some of the 2011 NFL Draft class' drawbacks from the wide receiver group.
I'm not overly enthusiastic about Jonathan Baldwin, Titus Young or Greg Little. Baldwin has always seemed to be a "jump ball" prospect to me, which works fine in college but is only marginally-effective in the pros. He compares himself to Larry Fitzgerald, and beyond the size and Pittsburgh connection, I just don't see it. Not a huge fan of his route-running skills either. Young is a guy who I feel has had every chance to shine leading up to the 2011 NFL Draft, but just hasn't impressed much. He's yet to display his self-professed world-class speed, and that would concern me if I were drafting a guy whose skillset is largely based on...you know, world-class speed.
Little is another concern entirely. I don't feel that he's impressed much leading up to the draft AND he's had a year off football. Talented? Yes. Potential? You bet. Off the field for a year and not impressing in his run to the draft? Yikes.
As a final note on this class, in the "for what they are" category, I still believe Austin Pettis will be a successful NFL player. No, I'm not enamored with his speed. He's purely a possession receiver. But he's up there with Randall Cobb and Tandon Doss in versatility and can give an offense a lot of different looks. Worst case, he's a big slot target that can block well and play special teams. I think teams will live with that. He's definitely worth a late third or early fourth round pick.
Now, for free agency. Do I believe the 2011 NFL free agent class will affect draft-day strategy much?
Not really.
The only marquee names possibly on the market are whichever of the New York Jets receivers between Santonio Holmes and Braylon Edwards is not re-signed (spoiler: it's probably Edwards) and the Minnesota Vikings' Sidney Rice if he is not re-signed. Otherwise, guys like Lance Moore, Malcom Floyd and Mike Sims-Walker will certainly score some looks, but not enough to affect draft-day strategy. In fact, don't expect any of those guys to get signed until after the 2011 NFL Draft.
This article is
What is the duplicate article?
Why is this article offensive?
Where is this article plagiarized from?
Why is this article poorly edited?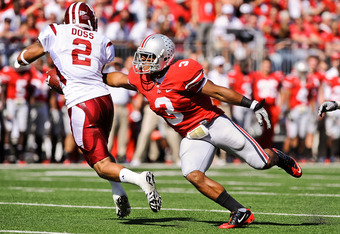 Perhaps it would make sense to just start forming some sort of big board. Looking at the wide receiver class, I would probably rank them as follows:
A.J. Green, Georgia
Julio Jones, Alabama
Randall Cobb, Kentucky
Torrey Smith, Maryland
Leonard

Hankerson

, Miami-FL
Titus Young, Boise State
Jonathan Baldwin, Pittsburgh

Tandon

Doss, Indiana
Greg Salas, Hawaii
Greg Little, North Carolina

Denarius

Moore, Tennessee
Austin

Pettis

, Boise State
Edmund Gates, Abilene Christian
Niles Paul, Nebraska
Terrance

Toliver

, LSU
Vincent Brown, San Diego State
Jeremy

Kerley

, TCU
Cecil Shorts, Mount Union
Ronald Johnson, USC
Dwayne Harris, East Carolina
What strikes me is how deep that group goes. I'm not saying that all of these players are starters, but rather that there are players easily capable of making NFL contributions all throughout this wide receiver class. Heck, I left out Stanford's Ryan Whalen (who is in my Top 25), and Whalen will make a good WR4 or WR5 for some team.
Green and Jones are in a class by themselves, obviously, and untouched by anyone else in the class. I'll edge Green over Jones like the rest of the experts, but don't be surprised if both go in the top six. There's not a lot separating them. Both are dynamic playmakers.
In that second-third round stretch, my favorite receivers are Cobb, Smith, Doss and Salas. Cobb can do just about anything asked of him on the football field. He can throw, run, catch and block. If the New England Patriots don't draft Cobb, I will be shocked. Hes a do-everything type that creative offenses should be able to utilize in multiple roles.
Smith is just your solid flanker type. Good speed, good hands, good route-running ability. I think he'll surprise some his rookie year and make some big plays from the wideout position. I like Smith as an occasional highlight reel player his first year that has a real shot at being an impact player going forward.
Doss is one of my favorite receivers in the 2011 NFL Draft. He doesn't seem to be a well-known prospect outside of Indiana, but he's everything you would look for in a pro receiver. Great hands -- Todd McShay says they're among the best in the draft -- solid route-running skills, physical, good speed. Models his game after the Indianapolis Colts' Reggie Wayne. Ran the ball a bit at IU, was one of the Big Ten's top return men. Doss is a guy who could play any of the three receiver positions and be effective. I look for him to be a solid pro.
Finally, Salas. I've never been unimpressed with his game. He's deceptively quick, has great down-the-sideline speed and soft hands. Reminds me of a Kevin Walter (Houston Texans) type of receiver. He's never going to be spectacular, but he's always going to work the sideline and find a way to get open.
Beyond that tier, I like Toliver, who had to spend a lot of his LSU career catching passes from lackluster quarterbacks, Kerley, who was quietly efficient at TCU and Shorts, who has a chance to be a DIII sleeper pick in the 2011 NFL Draft.
Part 2 continued in 15 minutes...
This article is
What is the duplicate article?
Why is this article offensive?
Where is this article plagiarized from?
Why is this article poorly edited?
Well, it looks like we won't have an NFL Players Union response to the owners' request for a stay until Wednesday, 9 a.m. CST. That's the latest word from Judge Susan Nelson, who has asked for the players' response.
What this means, of course, is what I highlighted in the introduction. A grant of stay means that there will be no free agency or open contract maneuvering period until the U.S. Court of Appeals rules on the owners' appeal to Nelson's ruling. No grant of stay means that we could still see an open market by week's end, but perhaps at this late stage, a bit too much trepidation and unfamiliarity with the rules to participate heavily.
I'll continue to factor free agency into this analysis, but come 9 a.m. CST tomorrow, that speculation may be rendered irrelevant.
Stay tuned.
This article is
What is the duplicate article?
Why is this article offensive?
Where is this article plagiarized from?
Why is this article poorly edited?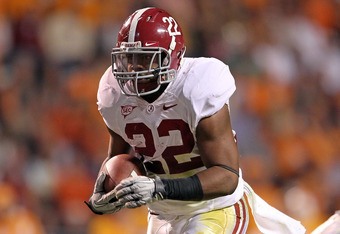 If NFL teams are no longer using the 2011 NFL Draft to explicitly replace free agency, some of the top-tier runningback prospects might be disappointed in their draft stock.
Mark Ingram is going to be the easiest case study here. By most accounts, Ingram is the only runningback with a first-round grade. During the lockout, we were linking him to teams like the Miami Dolphins, Seattle Seahawks and New England Patriots. The Dolphins needed a potential Ronnie Brown replacement, as Brown was not under contract and Miami had no power to extend any figures toward him, the Seahawks needed a feature back with no 2011 free agent pool to draw from and the Patriots...actually, it appears the Patriots just like Ingram regardless, so they may be less relevant in this example than the other two teams.
If the Dolphins are now allowed to dip into free agency, where does that put Ingram on their draft board?
Surely, it knocks him down a few spots. Probably more than a few.
Now, Miami can make a run at DeAngelo Williams or perhaps Joseph Addai if his tender doesn't hold per the six-year rule post-lockout (but that would be further down the line, and more on that later.) They can even extend an offer to Brown.
That isn't good for Ingram's chances of going 15th overall.
And if you look at Seattle, sitting at 25th overall, they're no longer pressed to force Ingram on their draft board just because they need a feature back. If they like a quarterback at 25 as Hasselbeck's successor, they're free to take him. If they like one of the draft's many talented defensive linesmen, they're free to select him at that spot. They don't have to feel pressured to draft for need over talent or value (although you could argue Ingram at 25 is value.)
As far as tenders go, something worth keeping in mind is that, under the old rules to which the NFL is reverting as the appeals process is being sorted out (barring a grant of stay), players could be tendered as restricted free agents after five years of service. Many, such as the Indianapolis Colts' Addai, were. Under the proposed new rules, however, that number could reportedly increase to six years of service.
What does that mean?
Well, I'm wondering if a player offered an RFA tender after five years of service (Addai) could then, under new rules, be tendered as a restricted free agent for a second consecutive year should the six-year rule be implemented.
If that's the case, then don't you get the sense that first-round rookies from the 2006 NFL Draft playing out their rookie contract are essentially getting screwed?
Again, there is a lot of speculation right now. Much is unclear, and even as I strive to read everything I can to clarify the situation, I still find most of it muddled. I may be incorrect, but I wonder if that tender situation has the impact to affect free agency at all. In other words, I wonder if certain players would reject tender offers either in 2011 or 2012 understanding that potentially-murky situation.
(Of course, I could be completely off-base with this theory, so feel free to comment and/or correct me if I'm not on the right track there.)
As far as the runningbacks, though, given that the 2011 NFL Draft doesn't boast a particularly impressive crop of 'backs -- just a few solid ones here and there -- I would think that free agency would have a great deal of potential to affect draft stock.
This article is
What is the duplicate article?
Why is this article offensive?
Where is this article plagiarized from?
Why is this article poorly edited?
The quarterback of the 2011 NFL Draft class shouldn't fear too much for their draft status.
Frankly, when Matt Hasselbeck of the Seattle Seahawks is potentially the best free agent quarterback in 2011 NFL free agency, guys like Cam Newton and Blaine Gabbert shouldn't be too concerned about teams skipping on them. It's doubtful that the Carolina Panthers or Buffalo Bills are suddenly going to bump a top quarterback prospect from their draft boards to sign Hasselbeck.
One scenario that actually could impact quarterback prospects, though, is that of Carson Palmer's in Cincinnati.
If free agency is indeed enacted, trades will be given the green light too. Contracts will be free to be signed, moved, whatever. Palmer hasn't exactly been subtle in expressing his desire to part company with the Cincinnati Bengals, and if Mike Brown wants to move the disgruntled quarterback for a draft pick or two, he'll probably have his shot.
I'm going to make up a scenario for argument's sake just to demonstrate how this could work. Not saying it will come to fruition, just using this to illustrate Palmer's affect on the 2011 NFL Draft class for quarterbacks.
Say the Minnesota Vikings want Palmer. Do they want him bad enough to give up the 11th overall pick? Probably not. Would they consider giving up the 43rd overall pick? Maybe. Say the Bengals agree to that trade, although there will probably be a 43rd-and-change compensation for Palmer (maybe not even the 43rd, but again, for argument's sake.)
The Bengals would then own the fourth, 35th and 43rd overall picks in the draft.
This could really open up the draft board. The Bengals could package the 35th and 43rd picks to move up to the bottom of the first (where several teams may be looking to trade out) and guarantee a second-tier quarterback they like. Jake Locker? Ryan Mallett? Colin Kaepernick? Andy Dalton? The Bengals could ensure they land any one of them at the bottom of the first to pair with fourth overall pick A.J. Green.
Or, conversely, a team looking for a starting-caliber quarterback could eschew that second-tier altogether and make a play for Palmer. Whereas we would say the Miami Dolphins would have to consider taking a quarterback at 15th overall, with no second round pick, now it's possible that they could package together some combination of their third, fourth and fifth rounders and come up with Palmer. Suddenly, the Dolphins no longer need a quarterback at 15.
That said, Palmer is probably the only non-prospect quarterback that has a chance to affect the draft board, or affect it radically in any case. Hasselbeck isn't a likely candidate, and beyond him is an unimpressive crop of mostly free agent journeymen. Most teams would rather take a chance on a draft pick.
Should no stay be given, though, keep an eye on Palmer's status through the 2011 NFL Draft. I'm not saying the Bengals will trade him. In fact, there are two major reasons to believe they won't: Brown plays hardball with his players and likely won't cave to Palmer's demands, and teams are really still trying to work out an understanding (with the rest of us) as to how rules and contractual language work post-lockout and pre-appeal verdict. The Bengals may not dangle Palmer simply because they're not sure how they can go about doing so, or what their options down the line may be.
Still, a situation worth monitoring.
This article is
What is the duplicate article?
Why is this article offensive?
Where is this article plagiarized from?
Why is this article poorly edited?