Philadelphia Phillies: Lenny Dykstra and the 8 Biggest Idiots in Team History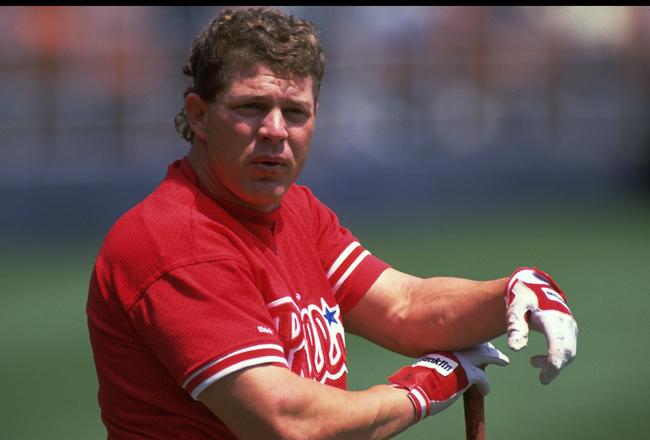 Stephen Dunn/Getty Images
In baseball, there are two types of idiots.
You have the idiot who cheats on the field or in life and subsequently gets caught.
Then we have the idiots we love. These are guys who have colorful personalities—they like to stay out all night and just have fun. But, they always get the job done on the field.
I've divided this slideshow into two parts. Part one (slides 2-6) features the "bad" idiots while part two (slides 7-9) features the "lovable" idiots.
Pete Rose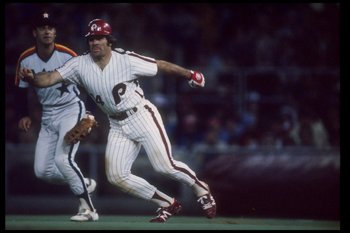 Getty Images/Getty Images
Pete Rose bet on baseball (I know it was with Cincinnati); it was wrong.
As a member of the Phillies, Rose had his moments, but one at-bat sticks out in my mind.
In Game 1 of the 1980 World Series, the Phillies were in a quick 4-0 hole heading into the bottom of the third inning.
Philadelphia clawed back in the inning and manufactured two runs to make it 4-2.
There were two outs with the bases empty.
With two outs in an inning with no men on base, there may not be anyone else in MLB history you'd rather have up there to start a rally than Pete Rose.
What happened next led to a five-run third inning, and an eventual 7-6 Phillies win.
Rose was hit by a pitch, and ferociously flung the bat backwards. He wanted to send a message to Royals pitcher Dennis Leonard.
Whether this rattled Leonard, who knows? The 20-game winner got wild against Mike Schmidt, and walked him.
Bake McBride stepped up next and got a fastball on the inner-half of the plate—right in his kitchen.
McBride turned on it and launched it in the right-center field seats.
5-4 Philadelphia, and the entire two-out rally started with Pete Rose.
Eugene Paulette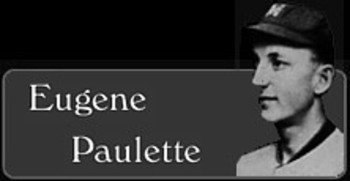 In 1919, as a member of the St. Louis Cardinals, Paulette took gifts from local gamblers.
The Phillies acquired Paulette in a late-season deal that same season. He was asked to replace the slowing Fred Luderus.
Judge Landis was named the new commisioner of baseball in 1920. One of his first moves was banning Paullete from the game for his affiliation with gamblers back in St. Louis.
Horace Fogel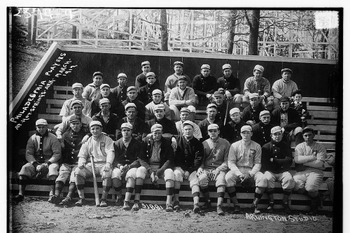 Fogel Field, named after former Phillies owner Horace Fogel
Prior to the 1909 season, Horace Fogel paid $350,000 for controlling interest of the Phillies. Fogel wrote sports columns for the Philadelphia Item, Evening Star and Evening Telegraph.
The 1912 Phillies were a last-place team, but Fogel made some wild accusations about the National League. At the time, the Chicago Cubs and New York Giants were in a tight race, but Fogel claimed that the pennant race was fixed for the Giants to win.
Fogel made three claims.
1. The 1912 NL pennant race was "crooked."
2. The National League umpires favored the Giants.
3. St. Louis Manager Roger Bresnehand played his weakest lineup against his former New York team.
National League President Tom Lynch barred Fogel from baseball for life for his comments.
William D. Cox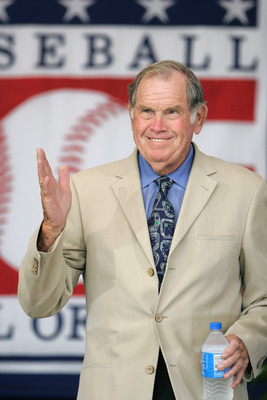 Ezra Shaw/Getty Images
There have been two owners in MLB history banned from baseball. Coincidentally, both are former holders of the Phillies.
William D. Cox purchased the struggling franchise in 1943. Cox was a New Yorker involved in the lumber business.
In 1949, Cox was banned from baseball for betting on his own team.
With the departure of Cox, this lead to the magical 1950 Whiz Kids season.
New owner Bob Carpenter Jr. focused on player development. He gave his minor league affiliates a try, and a few players emerged. Two "Whiz Kids" guided the way to the NL pennant: Robin Roberts and Richie Ashburn.
Lenny Dykstra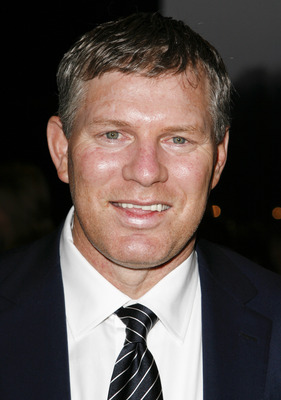 Amy Sussman/Getty Images
The "Dude" was a fantastic baseball player, but his actions off the field may be his long lasting legacy.
Three incidents from Dykstra's past have haunted him most...
1. During the 1991 season while driving under the influence, Dykstra crashed his car into a tree after attending John Kruk's bachelor party. He missed two months worth of action due to the injuries suffered from the crash.
2. In 2007, Dykstra's name appeared in the Mitchell Report for the use of anabolic steroids.
3. Most recently, about two weeks ago, Dykstra was charged with bankruptcy fraud. Many other accusations of Dykstra have come up over recent years which include sexual assault.
Although his actions over recent years have tarnished his image, it doesn't take away from the fact that he was the spark of the 1993 NL pennant-winning Phillies squad.
The 1993 NL MVP runner-up led the league in runs, walks and at-bats.
John Kruk and the Rest of the 1993 Phillies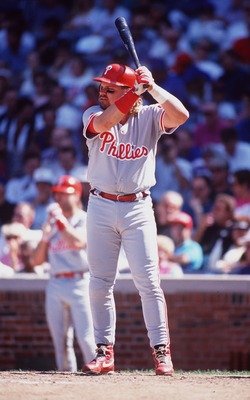 Jonathan Daniel/Getty Images
The 1993 Phillies and Atlanta Braves were polar opposites in their mannerisms.
The Braves had the GQ squad, and "looked" like a baseball team. Coming off back-to-back World Series appearances, they were the favorites heading into the 1993 NLCS.
The Phillies were a bunch of misfits, they partied all night, and showed off their beer guts, mullets and tattoos. They came together for the '93 season and made a worst-to-first turnaround.
Philadelphia excelled in the underdog mentality all season long, and eventually beat Atlanta 4-2 in the series to advance to their first World Series since 1983. We all know what happened next.
In another ironic twist, you would've thought that the pretty-boy Braves would've had the television analysts, but it's the Phillies squad who landed the jobs.
John Kruk, Curt Schilling and Mitch Williams have excelled nationally, Williams for MLB Network, and Kruk and Schilling for ESPN. Darren Daulton is an analyst for the Phillies Postgame Live program for CSN. Another oddball, Larry Andersen, is a color man for the Phillies radio team.
Tug McGraw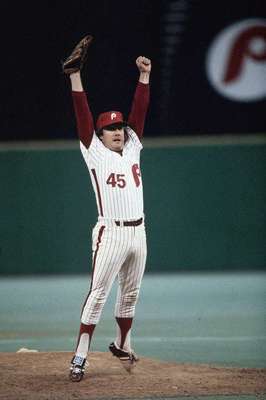 He was always a bit quirky, but not too many players in MLB history enjoyed pitching as much as Tug McGraw.
He remains the only pitcher to appear in all five games of an LCS series. (In 1980, the LCS was a best-of-five series).
After the exasperrating NLCS series win, the World Series was less than two days away. Don Drysdale of ABC interviewed McGraw in the postgame after the Game 5 NLCS clincher. After praising McGraw's LCS efforts, Drysdale asked McGraw a question about his pitching arm and if he would be ready to go for the World Series.
After a five-second guzzle from a champagne bottle, McGraw stated that he was more worried about his headache than his arm.
With the bullpen depleted for Game 1 of the World Series, rookie pitcher Bob Walk was counted on to give the Phillies innings. He threw seven innings, and allowed six runs before being pulled. But the Phillies had a 7-6 lead.
And the Phillies pitcher out of the pen...the Tugger!
McGraw's rubber arm got the Phillies the two-inning save and win. He allowed just one hit and struck out two.
So much for his arm being tired. The screwball actually looked better than usual.
That's why Philadelphia loved the Tugger—heart and guts.
Charlie Manuel
I wish I had a better-quality video, but this clip says it all.
We're going to Space Mountain!!!
Thank god Charlie knows baseball!
Keep Reading

Philadelphia Phillies: Like this team?