WWE Draft 2011: Has the WWE's Draft Format Lost Its Luster?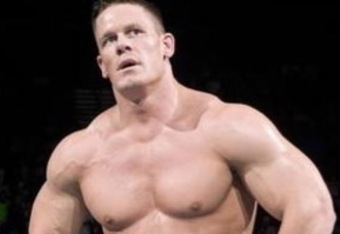 WWE Draft 2011 Is Tonight, But Should the Company Consider Changing Things Up?
Does anyone remember the first WWE Draft?
Remember when Ric Flair and Vince McMahon were dueling as owners of Raw and SmackDown, fighting for the top talent and the roster was split up by the brand extension?
Good times.
We went from having a sports-style draft, to having more of a lottery, switching talent based on the outcome of matches. Yawn.
My question is, what is the point of the brand extension anymore?
In fact, the company itself has pretty much done away with the idea as superstars like Alberto Del Rio and the Undertaker have regularly crossed borders to appear on other shows.
If the creative team doesn't care, why should we?
MUST READ: WWE Draft 2011: Zach Ryder and 30 WWE Superstars Who Might Get Released
The truth is that this is nothing more than an reason to boost ratings for one night. It won't factor into any storylines, and it's frustrating. These days, the roster is pretty watered down and feuds never have time to build like we saw in the late 1990s and early 2000s.
I remember when we were given long buildups and feuds that spanned months with classic moments. The closest thing we've gotten since then is the feud between John Cena and The Miz, and even that has gotten stale.
What the WWE needs can't be found with a draft lottery.
It needs to start focusing on getting back to what works, and being unafraid to take risks and shake things up. Years ago, people wouldn't have thought of turning Hulk Hogan heel, but WCW took the plunge and it paid off big-time with the nWo.
A Cena heel turn is something that would get a ton of eyeballs and could be the big-time gamble that changes the direction of the product.
The product isn't terrible, but it isn't great either. It's stagnant, and taking the top star in the company and changing his character would bring people back who are tired of Cena's over-the-top, corny promos and worn-out persona.
A draft is a short-term fix to a long-term problem. Gimmicks don't work in the long run, but sometimes, risks do.
The WWE hasn't taken a risk in a long time.
Most recent updates:
This article is
What is the duplicate article?
Why is this article offensive?
Where is this article plagiarized from?
Why is this article poorly edited?