L.A. Dodgers 2011: Live Blog of Sunday's Dodgers vs. Chicago Cubs Game
Harry How/Getty Images
Welcome, everyone, to my first 2011 Dodgers live blog featuring updates from today's Dodgers vs. Cubs game at Wrigley Field.

Join me for the next few hours as I talk about today's action during the third game of this series between the Dodgers and Cubs.

A lot is going on this season so far for the Los Angeles Dodgers. From fans getting beat up in the parking lot of Dodger Stadium to MLB taking day-to-day control of the team away from Frank McCourt, Dodgers' fans have a lot to talk about.

While there is no 'chat' feature on Bleacher Report live blogs, you can send your comments or questions to @Ohbjuan at Twitter or just comment on this blog and I will respond to your comments and questions.

Come on Dodger fans, let's talk Dodgers!
Thanks to those who followed along, we will try this again soon.
The Dodgers take 2 of 3 from the Cubs this weekend and Andre Ethier extends his hitting streak to 21 games. His 21 game hitting streak is the longest April streak in Los Angeles Dodgers history.
The Dodgers scored 27 runs in three games, so maybe the offense is starting to come alive. But they were playing at Wrigley Field so maybe that total is inflated slightly.

A good series for the Dodgers, and with all the negative events for the Dodgers this year it is nice for to see something good.

Dodgers move on to play the Marlins.
Darwin Barney hits a hard ball that is caught by Aaron Miles. Dodgers win!!
Darwin Barney up for the Cubs.
Ok one out to go Broxton!
Hard ball to Loney, caught while diving on the line. Two out!
Lead off walk to Soto ...
I'm waiting for a seagull to get hit by a ball or something ...
Broxton in for the Dodgers. Hold on to your seats ...
Loney does what he does a lot and hits into a double play. Do they keep stats on how many double plays someone hits into. Oh wait, this is baseball, they keep stats on everything.
Dodgers load the bases. A hit here would pretty much put it away, even for the Dodgers bullpen.
The Wrigley Field Seagulls even have their own Facebook page.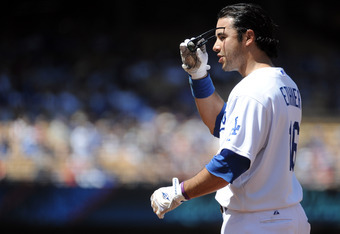 Andre Ethier extends his hitting streak to 21 games today, his 21 game hitting streak is the best in Los Angeles Dodgers history.
And the Wrigley Field seagulls are starting to take over the stadium ...
Alfonso Soriano ground out to third. Dodgers only need three more outs!
Loney can't handle the throw by Blake ... Cubs have a runner on with tow out.
Ok, one out. Just five more to go ... Why do I not trust the Dodgers' bullpen???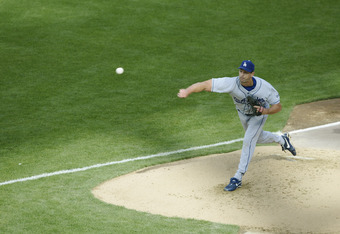 Cubs will have six outs to score four runs unless the Dodgers can score again here. Can the Dodgers bullpen hold them today?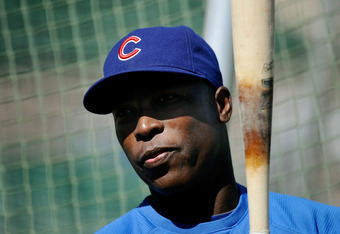 Alfonso Soriano a good catch for the first out.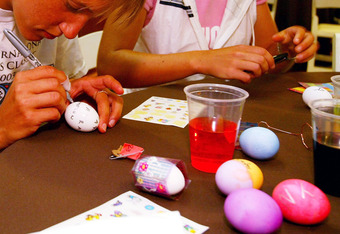 While I didn't get much action on this blog today, I will do it again soon. Just not on a holiday I'm thinking. Unless it is a real important game ...
I really like the new time stamp for Bleacher Report live blogs. Looks very professional ...
Castro grounds out, Dodgers still lead by four runs.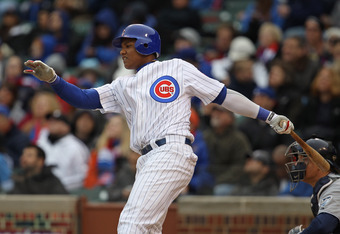 Starlin Castro of the Cubs at the plate.
MacDougal in to pitch for the Dodgers ...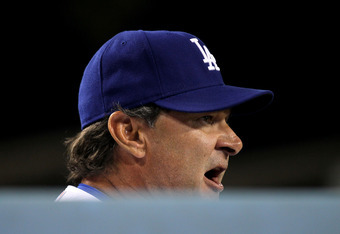 Base hit up the middle, 7-3 Dodgers now. Mattingly out to relieve Kuroda ...
This article is
What is the duplicate article?
Why is this article offensive?
Where is this article plagiarized from?
Why is this article poorly edited?

Los Angeles Dodgers: Like this team?