The 30 Sexiest International Athletes Right Now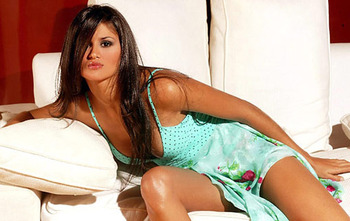 There's something about an international woman that is just flat-out sexy. Don't believe me?
Go count how many lingerie and swimsuit models are actually from the United States. I rest my case.
There's a stigma in the U.S. that female athletes can't be "ladies" in the true sense of the word. Such restrictions don't exist abroad, as some international athletes also happen to be some of the hottest women in the world.
Let's take a look at the 30 sexiest international athletes around right now.
30. Vera Zvonareva: Russia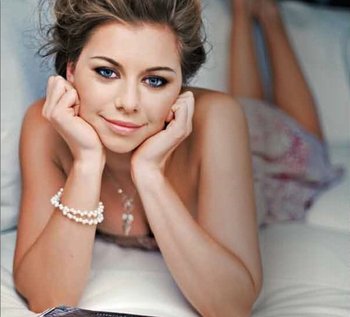 Vera is currently the No. 3-ranked women's tennis player in the world and is closing in on No. 2. She made the finals of the U.S. Open and Wimbledon in 2010.
Zvonareva could lead the next generation of tennis hotties.
29. Maria Hofl-Riesch: Germany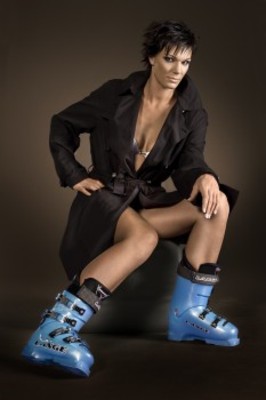 This 26-year-old German hottie is an award-winning alpine skier.
She won gold medals in slalom and super combined in the 2010 Winter Olympics in Vancouver and followed that up with the World Cup overall title in 2011.
Apparently she likes to leave her ski boots on—all the time.
28. Carolina Kostner: Italy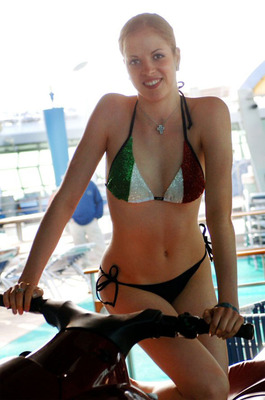 Personally I'm surprised that there aren't more Italian women on this list. I guess most of them are too busy modeling and looking hot to participate in athletics.
Carolina Kostner manages to do both as she is a world champion figure skater. She currently has the seventh-highest total score in international competition.
She gets pretty high scores from us as well.
27. Laura Lepisto: Finland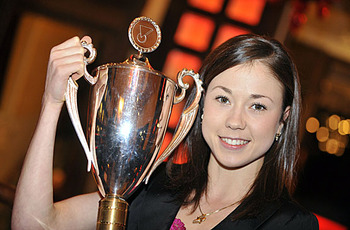 Kiira Korpi and Laura Lepisto possibly make Finland the nation with the hottest ice skaters in the world. That's right, I said it.
Lepisto, now 22, was the 2008 and 2010 Finnish national champion and also placed sixth in the 2010 Winter Olympics in Vancouver.
26. Agnieszka and Urszula Radwanska: Poland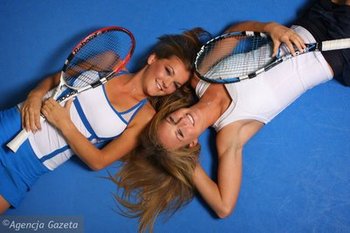 These tennis-playing Polish sisters are making a name for themselves in the sports hottie world as well.
Agnieszka is currently the No. 10-ranked women's player in the world, and her younger sister, Urszula, reached No. 62 in 2009.
While the two clearly don't mind posing for hot photo shoots, for some reason they don't seem to want to play doubles together.
Seems like a logical pairing to me, but what do I know.
25. Seo Hee-Kyung: South Korea
Seo Hee-kyung is a 24-year-old golfer on the LPGA Tour who managed to win the Kia Classic in March 2010.
Also, she is possibly the only human being alive who could make bright orange jeans look so darn sexy.
How come when I showed up at the golf course in orange jeans I was politely asked to leave but Seo Hee-kyung is allowed to play?
I'm sick of this double standard.
24. Jade Johnson: United Kingdom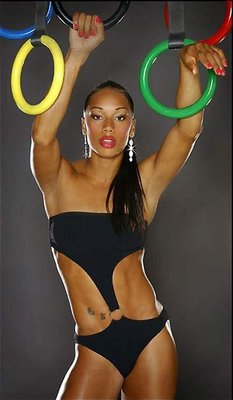 Jade is a long jumper from across the pond who finished seventh in the Beijing Olympics in 2008. She's been injured, but we'll most likely see her at the 2012 Summer Games in her home country.
According to Wikipedia, Jade is allergic to sand. That must make repeatedly jumping into a sand pit extra tricky.
23. Beatriz Recari: Spain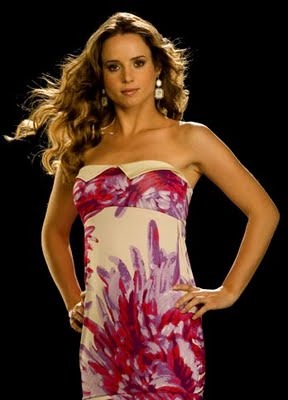 Recari is a Spanish golfer who plays for both the Ladies European Tour and the LPGA Tour.
In 2010, she was a runner-up for LPGA Rookie of the Year, so I'm sure we haven't heard the last of this sexy international golfer.
22. Kim Yu-Na: South Korea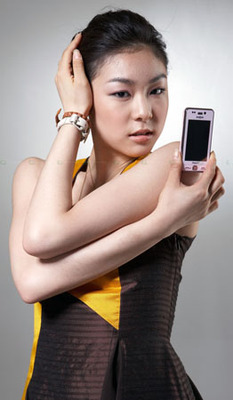 Kim is a 20-year-old figure skater who took the world by storm at the 2010 Winter Olympics in Vancouver.
Kim won the gold medal and looked good doing it, and since then, she has definitely been on the international sports hottie radar.
21. Victoria Azarenka: Belarus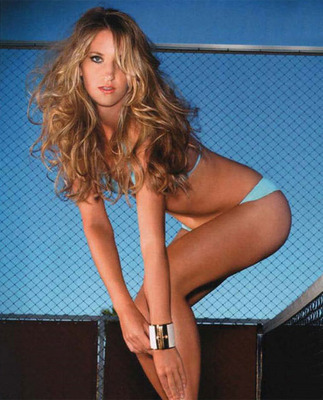 It's like a rule now that if you're a female tennis star under the age of 25, you must do a spread in some sort of magazine.
The 21-year-old Azarenka did us all a favor when she posed for the French version of FHM. Oh yeah, she's also good. She's currently ranked No. 5 in the world.
20. Biba Golic: Serbia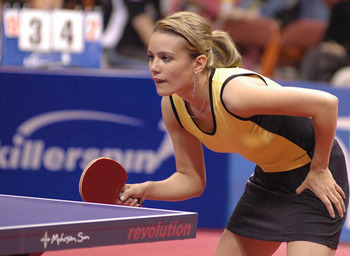 Biba is known for excelling in a sport that everybody thinks they're good at when they're drunk at their uncle's BBQ.
Unlike you, Biba is actually good at table tennis and has become one of the best players in the world. She even starred in the table tennis-themed comedy Balls of Fury.
19. Maria Verchenova: Russia
Women's golf was never a spectator sport. That is, until hotties like Natalie Gulbis started to get involved. Russian beauty Maria Verchenova is the latest female golfer to wow us with her looks.
She was the first Russian to become a member of the Ladies European Tour and hopefully the LPGA is next on her list.
18. Claudia Toth: Austria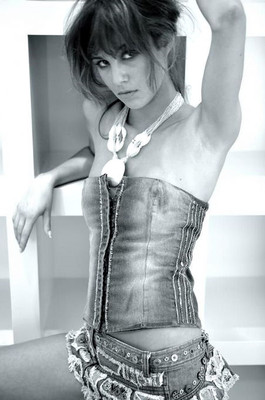 I'll give you three guesses at what sport Claudia Toth plays.
Wrong. Wrong. Wrong.
Toth is the skip (I'm guessing that's something like a captain) of the Austrian curling team. Bet you didn't see that one coming.
If they played in uniforms like this, I think they would get better ratings.
17. Natalia Ragozina: Russia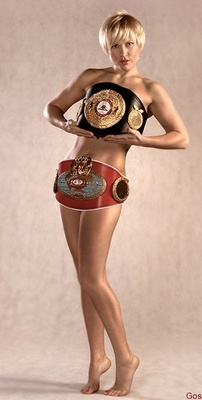 Not only is Natalia Ragozina beautiful, she can also beat the crap out of you. She's an undefeated Russian boxer who is currently the top female super middleweight in the world.
Natalia (also known as Natascha Ragosina) is not afraid to show it off outside the ring as well, as she has posed for several provocative photo shoots.
You have to love the women who are at the top of their sport but still take time to give their male fans something to look at.
16. Maria Kirilenko: Russia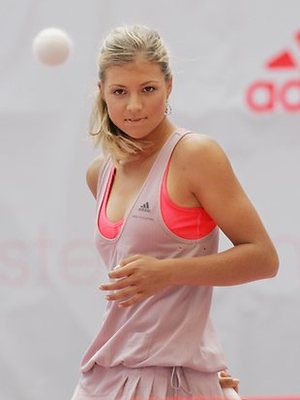 No, this isn't Andrei Kirilenko's wife, who famously allowed him to sleep with one groupie a year without getting in trouble.
This Kirilenko is a 24-year-old Russian tennis star who is currently ranked No. 27 in the world. Maria is known for her unique volleying skills—something you don't see very often in female tennis players.
She also takes a pretty good picture.
15. Kimiko Zakreski: Canada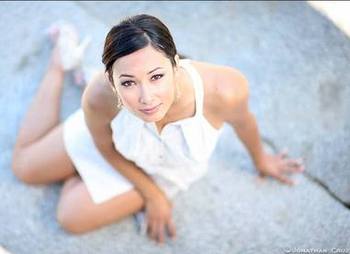 Zakreski is a snowboarder who makes her home in Calgary and competes in Parallel GS and Parallel Slalom.
She's familiar with the reality TV scene, as she starred in MTV Canada's Summer Sessions. She segued her fame into an appearance in the 2010 Winter Olympics in Vancouver.
14. Ashley McIvor: Canada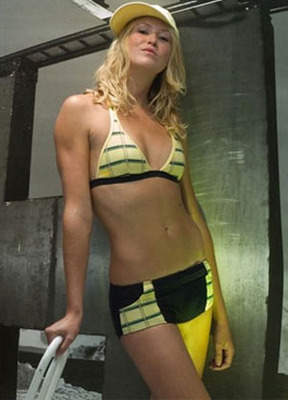 McIvor is a Canadian freestyle skier who currently lives in British Columbia. She competes in the ski cross and has the distinction of being the first gold medal winner of the women's ski cross at the 2010 Winter Olympics.
Even though she's accomplished on the slopes, as you can see, she still likes to kick back in a tank top every once in a while.
13. Sina Schielke: Germany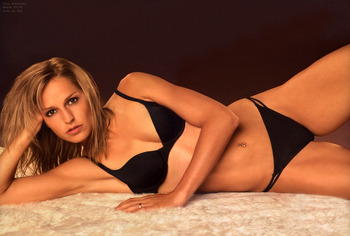 Sina is a German sprinter whose personal best in the 100-meter dash is 11.16 seconds.
So by the time you're finished reading this, Schielke could have run 100 meters. I can't even get to the refrigerator from the couch in 11 seconds, and that's about 30 feet away.
12. Fabiola Da Silva: Brazil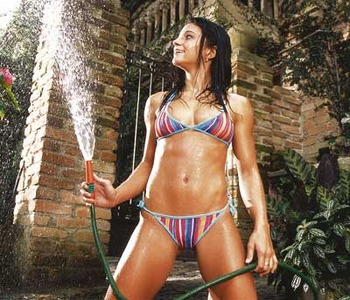 Fabby is one of the most decorated female inline skaters around.
How good is she?
She's so good that her talents forced the "Fabiola Rule" to be put in place, which allows women to compete in men's competitions.
11. Caroline Wozniacki: Denmark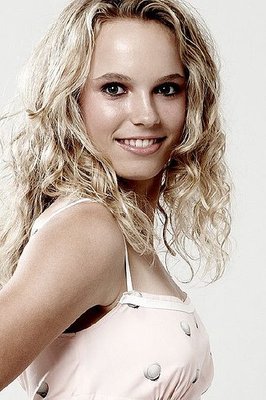 Wozniacki wasn't really on the radar as a sports hottie until she ascended to become the No. 1 ranked women's tennis player in the world—a title which she currently holds despite never having won a Grand Slam.
Once she started to appear more on television and on websites, we started to take notice of just how hot this Danish 20-year-old is.
And yeah, I'm pretty sure she's not related to Apple legend Steve Wozniak.
10. Anastasia Luppova: Russia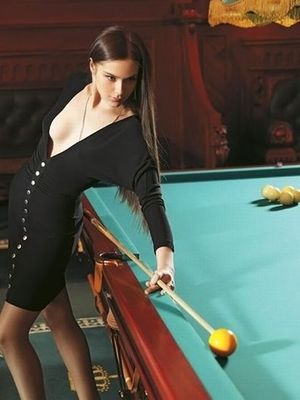 This Russian beauty won the 2009 European and World Billiard Championship. And here I thought the Black Widow was the hottest pool player around.
I wonder how many guys she's played the "dumb girl" bit on and hustled for big money at local pool halls. Has to be in the thousands.
9. Niki Gudex: Australia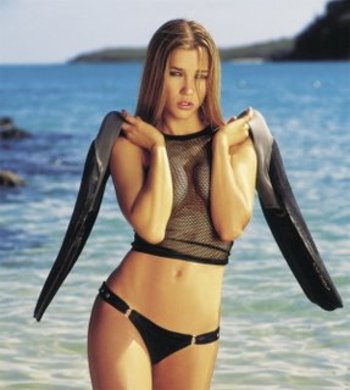 Gudex is an Australian mountain biker who competes in both downhill and cross country. I have never even thought about watching mountain biking, but I certainly will tune in now.
Gudex has been listed in the Australian version of FHM's 100 Sexiest Women in the World several times.
8. Ana Ivanovic: Serbia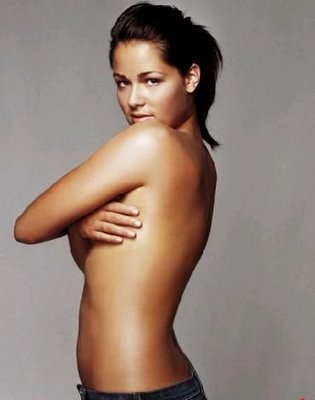 Ana Ivanovic is currently the No. 17 ranked women's tennis player in the world, but she held the No. 1 ranking as recently as 2008.
She became famous for her hotness as much as her tennis ability, and she was even featured on the song Hurricane Ana by Serbian rapper Filip Filipi.
That's when she knew she had arrived.
7. Vicky Parnov: Australia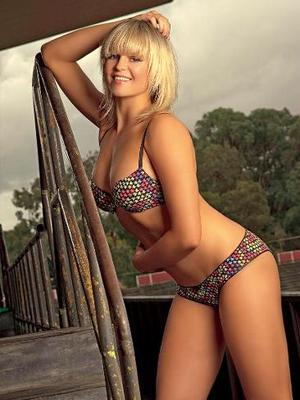 This pole vaulter was born in Russia but competes for the Australian national team. She competed in the 2007 World Championships for Australia at just 16, making her the youngest Australian ever at the competition.
She's 20 now, and poised to make a name for herself in the 2012 Summer Olympics in London.
6. Stephanie Rice: Australia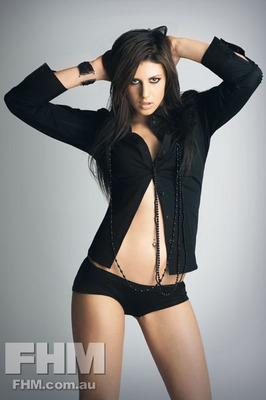 Rice is an accomplished Australian swimmer, and she currently holds the world record for the 400-meter individual medley.
The 22-year-old won three gold medals in Beijing in 2008, and is looking for more in 2012. Judging by this picture, she has quite a future in modeling as well.
Photo from FHM.com.au
5. Laisa Andrioli: Brazil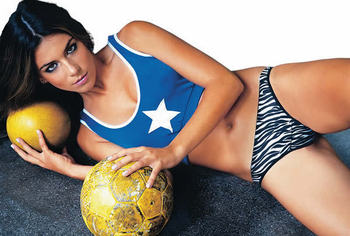 One great thing about international women is that they are generally not afraid to show off their bodies. Brazilians are definitely no exception, as their country is known for the Brazilian wax and the thong bikini.
Laisa Andrioli plays for the Brazilian national soccer team, but if you do a quick Google image search, you'll get very little indication that she plays a sport.
Still, for her to be on the Brazilian national team she must be pretty good, which makes her that much hotter—if it was even possible.
4. Anna Rawson: Australia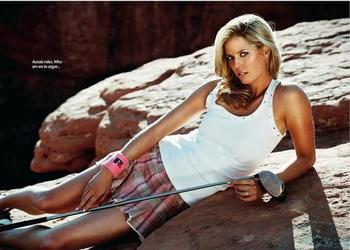 Rawson is more known for her modeling career than her golfing career, but she definitely still qualifies as an international athlete.
She's finished as high as 10th in an LPGA tournament in her career, so there's some potential for greatness there.
More likely, however, is that she'll end up as the Anna Kournikova of golf, and we have no problem with that.
3. Bia and Branca Feres: Brazil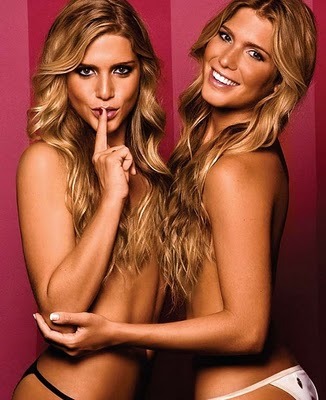 I don't think synchronized swimming had ever been considered a "sexy" sport until Brazilian twins Bia and Branca Feres joined its ranks.
These girls can even make swim caps and nose plugs look hot.
2. Leryn Franco: Paraguay

This Paraguayan beauty took the world by storm during the Beijing Olympics in 2008. She apparently throws the javelin, but nobody really cares.
She's one of the hottest women, let alone athletes, in the world and the fact that she does track and parades around in outfits like this only helps matters.
I think everyone in London is hoping that Franco makes the 2012 squad.
1. Kiira Korpi: Finland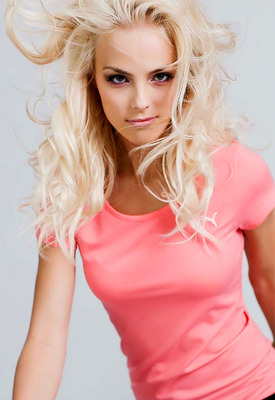 Kiira Korpi is a Finnish figure skater who has been winning quite a few titles recently. She was the Finnish national champion in 2009 and 2010.
The 22-year-old was also a 2011 European bronze medalist, and she currently has the 12th-highest score in international competition.
All those distinctions and she looks like this? Something tells me we'll be talking about Kiira for years to come.
Keep Reading