2011 NFL Schedule Analysis: Arizona Cardinals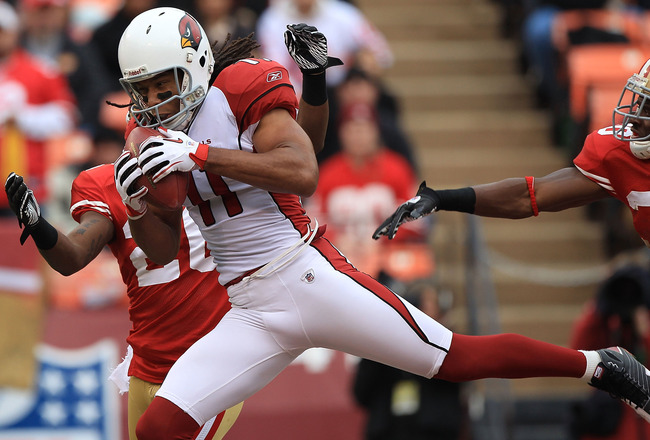 Jed Jacobsohn/Getty Images
Well, even if we don't have an NFL season in 2011, at least we can break down the schedule.
Let's face it though...
Even if we do, it's going to be an ugly first few weeks of the season.
I mean, the offense and defense probably won't have much time together for one thing. And on top of that, the Cards are breaking in new offensive and defensive coordinators.
Not a good combo. Think that's the only reason the season will start ugly?
Wait until you see the first game...
Game 1: Vs. Carolina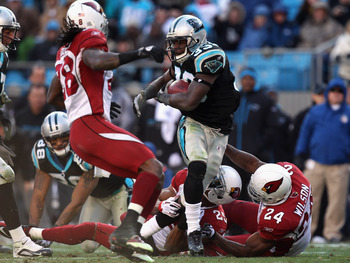 Streeter Lecka/Getty Images
Woof.
This was going to be an ugly game anyways.
And now? Both teams could be breaking in new quarterbacks for one thing.
And Carolina has a new coach. That's not to mention the fact that the game last season between the two was bad enough.
Still, I can't see how Arizona, despite their struggles against the Panthers in the regular season, don't win this one.
Result: W
Game 2: At Washington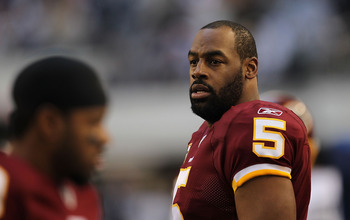 Ronald Martinez/Getty Images
This is a game that Arizona actually could win.
Washington doesn't know who it's quarterback is next season either. Heck, they don't know who their starting running back is for sure (it ain't Clinton Portis, I'll give you that...).
Still, Arizona is probably going to need a couple of weeks to gel. And Washington still has a pretty good D.
Result: L
Game 3: At Seattle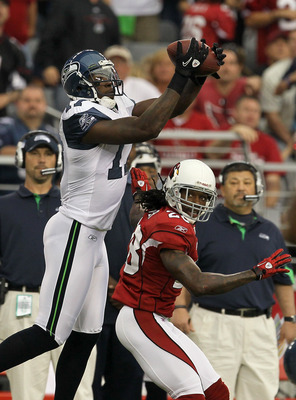 Stephen Dunn/Getty Images
The reality is that Arizona could have easily won the two meetings between these two last season, if they just had better quarterback play.
Seattle ain't an easy place to play though, and whoever is the Cardinals QB will have a hard time hearing anything, as it gets loud at Quest.
I think it'll be close against the defending champs, but I think Seattle still wins.
Result: L
Game 4: Vs. NY Giants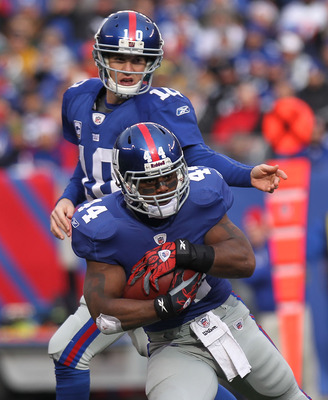 Nick Laham/Getty Images
By now, the Cardinals should have their offense figured out. At least that's the plan.
Still, New York has to be hungry after barely missing the playoffs last season. But, this is the type of game the Cardinals can actually win.
Don't ask me why.
Result: W
Game 5: At Minnesota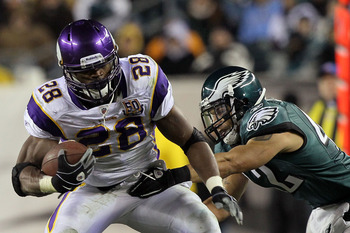 Jim McIsaac/Getty Images
The good news? Minnesota doesn't exactly have a QB either, and are a team that could be in utter disarray this season.
So Arizona could potentially win.
The problem? Adrian Peterson.
Unless Arizona shores up that run defense, it doesn't matter who the Vikings QB is.
Result: L
Game 6: Vs. Pittsburgh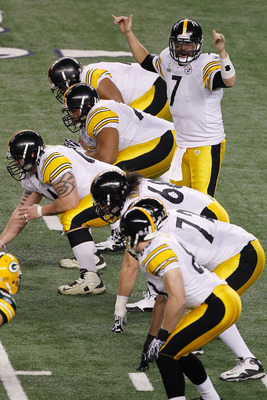 Joe Robbins/Getty Images
Arizona got dealt a rough hand this year, no doubt.
It's no cake schedule like last season. They have to go play the AFC North and the NFC East, two deep divisions.
Their first game against the AFC North?
Good ol' Pittsburgh.
It'll be a chance at revenge for many Cardinals, at least the ones who lost to the Steelers three Super Bowls ago.
And you know what?
I think they'll get it, coming off a bye week.
Result: W
Game 7: At Baltimore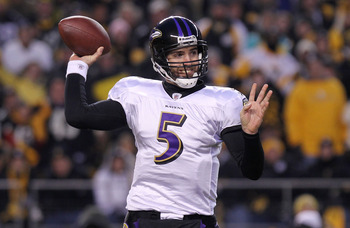 Nick Laham/Getty Images
Umm...
I mean could we put together a tougher two-game stretch?
Do I need to tell you what is probably going to happen here?
Result: L
Game 8: Vs. St. Louis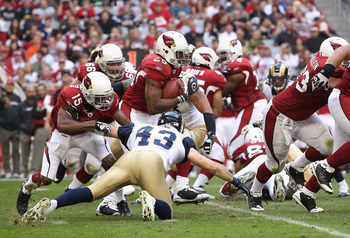 Christian Petersen/Getty Images
You know, I've actually got the Cardinals at 3-4 at this point. Why not make it 4-4?
Unlikely? Probably right.
St. Louis could be a scary good team this year, even if the Cardinals can hit their stride.
Ah, what the heck.
Result: W
Game 9: At Philadelphia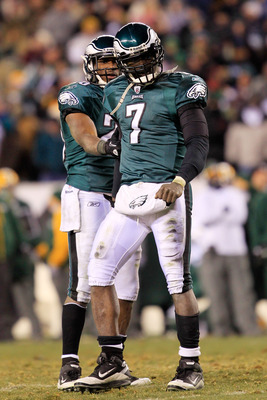 Chris Trotman/Getty Images
Same as Baltimore.
You can probably forget it. Although a Cardinals victory here would certainly please me...
Result: L
Game 10: At San Francisco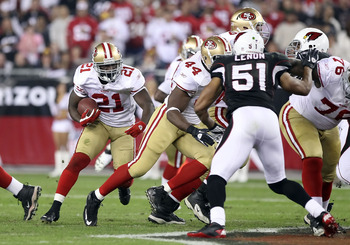 Christian Petersen/Getty Images
Speaking of teams breaking in new coaches, the 49ers could be boom or bust this season.
If they can find some steady QB play, they have the running game and defense to do very well. But we've all heard this story before haven't we?
I think San Fran is overrated, and that may or may not be biased. I'll let you decide.
Still, they'll probably win this game.
They seem to like playing the Cardinals.
Result: W
Game 11: At St. Louis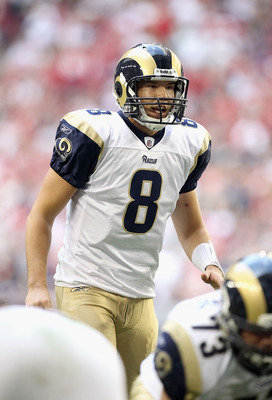 Christian Petersen/Getty Images
You know how I had Arizona beating them at home?
It ain't happening on the road.
I'm thinking St. Louis is going to be the NFC Champs this year (now call me biased).
Result: L
Game 12: Vs. Dallas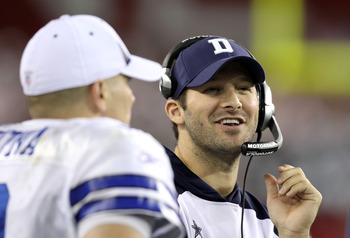 Christian Petersen/Getty Images
This produced a pretty good game last season.
It was one of the few highlights of the year for Arizona, winning on Christmas Day against the 'Boys.
I say they do it again. After all, Arizona always gets up for Dallas.
Result: W
Game 13: Vs. San Francisco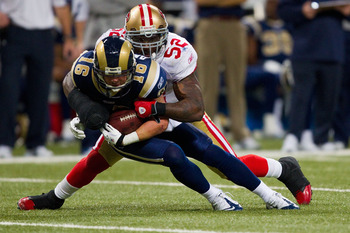 Dilip Vishwanat/Getty Images
This is going to surprise some people, but I'm about to make the Cardinals go 6-7.
Hey it could happen. Like I said before, I think San Fran is overrated.
Result: W
Game 14: Vs. Cleveland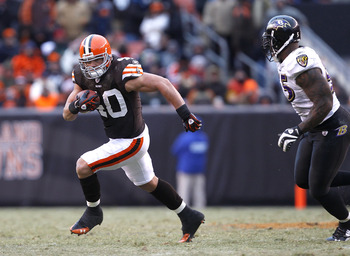 Matt Sullivan/Getty Images
The good news about facing the AFC North?
Getting to play Cleveland. Welcome to the desert.
Result: W
Game 15: At Cincinatti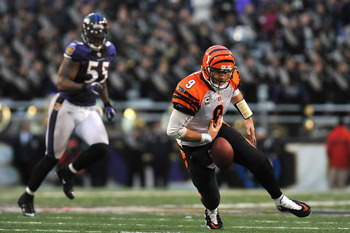 Larry French/Getty Images
This is one of those games the Cardinals should win.
And they probably won't.
Will the Cardinals regret not drafting Cam Newton? Who could be a Bengal. Um, no.
Result: L
Game 16: Vs. Seattle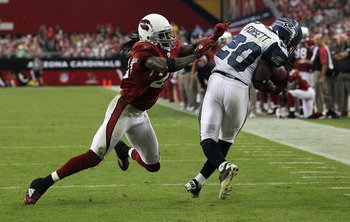 Stephen Dunn/Getty Images
Probably a meaningless game for position in the Draft for 2012.
I think the Cardinals beat the 'Hawks this time around.
Result: W
Final Tally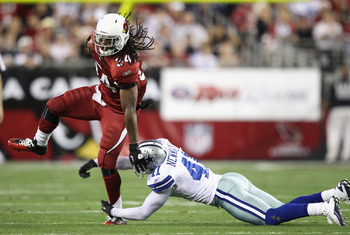 Christian Petersen/Getty Images
I've got Arizona going 8-8. They could easily go 4-12.
Or heck, in this division, they could go 9-7 and win it again.
If Arizona can stay healthy, fill the QB hole, and get another impact player on defense, who knows?
Keep Reading

Arizona Cardinals: Like this team?