Robinson Cano and New York Yankees Five Best "Red Sox Killers"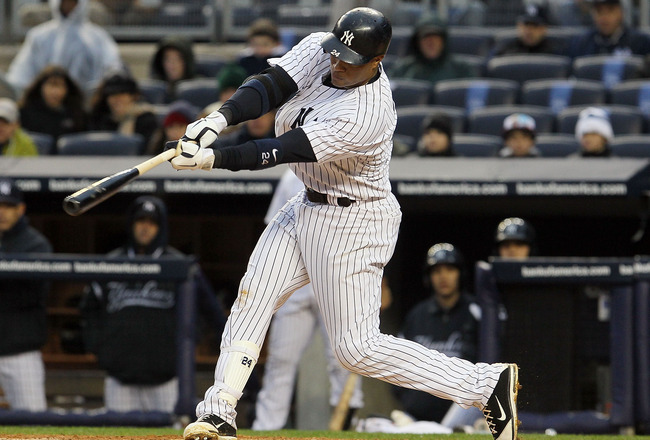 Jim McIsaac/Getty Images
When deciding which rivalry in baseball is the fiercest, there is one that comes first to every baseball fans mind, the rivalry between the New York Yankees and the Boston Red Sox.
With New York and Boston being rivals from the start, it was not until Red Sox owner Harry Frazee sold Babe Ruth to the Yankees that their rivalry started to intensify.
Between the Murderer's Row in the late 1920's consisting of Babe Ruth, Earle Combs, Mark Koenig, Lou Gehrig, Bob Meusel and Tony Lazzeri, and other Yankee greats throughout the years such as Joe DiMaggio, the "Curse of the Bambino" deprived the Red Sox of winning any World Series titles.
From 1920 through 2003, the Yankees won 26 World Series championships and 39 pennants while the Red Sox only won four pennants.
It was not until the ALCS in 2004 that the "Curse of the Bambino" came to the end, as the Red Sox beat the Yankees and won their first World Series championship in 86 years.
Lasting over 100 years, the Yankee and Red Sox rivalry is the most famous rivalry in all of baseball. When against the Sox, the Yankees make sure to perform up to par and to their full potential.
Here are seven Yankee players who have killed the Red Sox throughout the years and who have added to the intensity of this rivalry.
No. 6: Mark Teixeira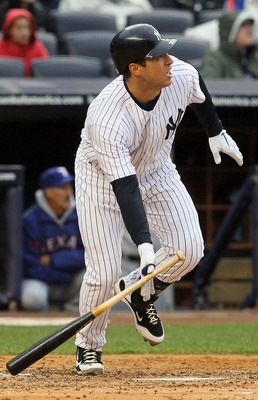 Jim McIsaac/Getty Images
In nine seasons, Mark Teixeira has played in 80 games against the Boston Red Sox. He maintains a .253 batting average against the team recording 60 runs, 77 hits, 11 doubles, two triples, 18 home runs and an OBP of .374.
Teixeira is known for conquering a feat only accomplished by the legendary Lou Gehrig. On May 8, 2010 Teixeria hit three home runs in one game against the Boston Red Sox. Because of his contributions, the Yankees went on to winning the game 14-3.
No. 5: CC Sabathia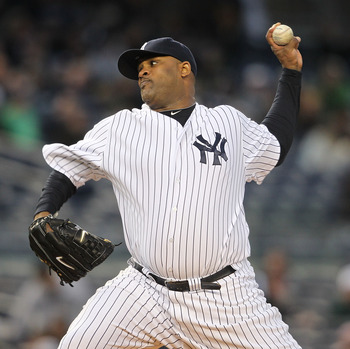 Nick Laham/Getty Images
Sabathia has always been considered as the most consistent and clutch pitcher on the Yankees. With a 3.56 career ERA, Sabathia has posted a 3.35 ERA against the Red Sox.
Despite Sabathia's poor performance in the 2007 ALCS against the Red Sox where he went 0-2 in two starts, posting a 10.45 ERA. Sabathia has remained consistent against the Sox, allowing 97 hits, 42 runs and 13 home runs in his 107.1 innings pitched.
No. 4: Alex Rodriguez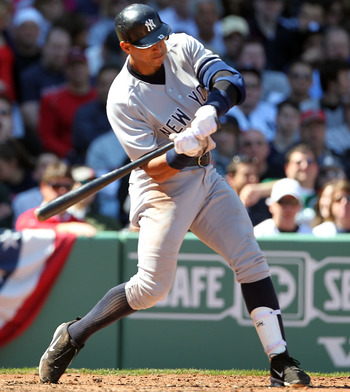 Jim Rogash/Getty Images
In 18 seasons, Alex Rodriguez has played in 209 games and has been at bat 789 times against the Boston Red Sox. Posting a .289 batting average against the team, A-Rod has aided in defeating the Red Sox by hitting 36 doubles, two triples, a remarkable 50 home runs and by stealing 42 bases.
In the 2004 ALCS against the Boston Red Sox, Rodriquez proved what a dominant hitter he is by scoring five runs in Game 3.
No. 3: Derek Jeter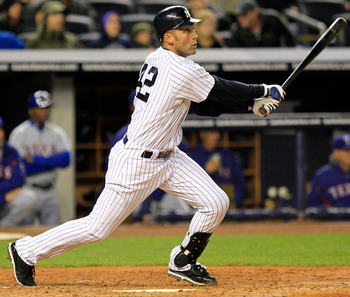 Chris Trotman/Getty Images
In Derek Jeter's 16 seasons on the New York Yankees, he has played in 232 games against the Red Sox. In 966 at bats, Derek Jeter has 280 hits, 145 runs, 32 doubles, three triples and 23 homeruns. He has attained a .290 batting average, a .358 OBP and 110 RBI.
Derek Jeter's most recognized play against the rivals was on July 1st, 2004. In the top of the 12th inning with the score tied at three, Sox had runners on second and third with two outs. With Trot Nixon at bat, Jeter ran from his position and jumped over the third-base railing as he landed into the seats, catching Nixon's pop up and ending the inning. With a cut chin and bruised face Jeter was taken out of the game. The Yankees went on to win the game as Jeter's legendary "Dive" was awarded Play of the Year in Baseballs awards competition.
No. 2: Mariano Rivera
Nick Laham/Getty Images
Future hall of famer Mariano Rivera is considered the greatest closer in baseball. When pitching against the Boston Red Sox, his flawless reputation is further enhanced. In 112.0 innings pitched, Rivera has easily managed to save 51 games while maintaining a 2.89 ERA against the Sox.
He has allowed only 105 hits, 43 runs, 7 home runs, and has struck out 104 players at bat.
In Game 7 of the 2003 ALCS against the Red Sox, Rivera pitched one of the most impressive performances of his career. With 5-5 tied game, Rivera saved the game as he entered in the 9th inning and managed to pitch three scoreless innings. With two saves and a win, Rivera became the series MVP.
No. 1: Robinson Cano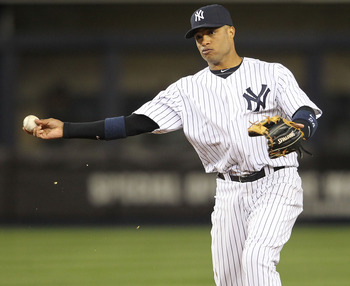 Nick Laham/Getty Images
Against the Boston Red Sox, Robinson Cano's stats are outstanding. He possesses strength, speed and most importantly motivation on the mound as he is able to drive in runs, help his teammates advance, and contribute to an impressive amount of wins.
Between 2005 through 2011, Robinson Cano has played in 105 games and has been at bat 424 times against the Red Sox. During this time he has 141 hits, 56 runs, 32 doubles, four triples, 17 home runs, and has posted a legendary .333 batting average against the Sox.
At only 28 years old, Robinson Cano has a long and successful future ahead of him, as long as he remains consistent and continues to perform to his full potential, Robinson Cano will be able to help the Yankees overcome their long time rivals.
Keep Reading

New York Yankees: Like this team?