Matt Hasselbeck: QB Hopes to Return to Seahawks, but It's Seattle's Move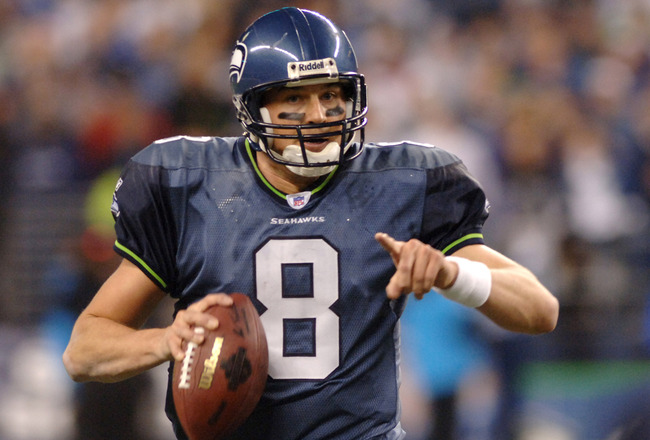 Matt Hasselbeck, 2006 NFC Championship Game. Is this officially an image of the past?
A. Messerschmidt/Getty Images
Less than a week after the Seahawks' unexpected postseason run came to a close, the stage was set. Pete Carroll made it crystal clear in his postseason presser: "[Re-signing Matt is] the top priority in the program. ... I don't think there is any other way to look at it. Matt's our starting quarterback."
Nearly three months later and in the depths of a lockout, the top priority remains unfinished.
Various reports surfaced as to why Hasselbeck and the Seahawks were unable to get a deal done after extensive negotiations pre-lockout.
ESPN's John Clayton reported the sides were far apart in their terms, Hasselbeck rejecting a new deal just before the lockout began; Clayton has become increasingly convinced Hasselbeck is interested in going elsewhere.
Now, Hasselbeck is currently stuck waiting for a new collective bargaining agreement, and Seattle is expected to make a statement towards the direction of the quarterback position in 2011 on draft weekend; how big of a statement remains to be seen.
But first, let's focus on Hasselbeck.
Keep Reading

Seattle Seahawks: Like this team?