Detroit Lions 2010 Draft Grade: 7-Round Retrospective Analysis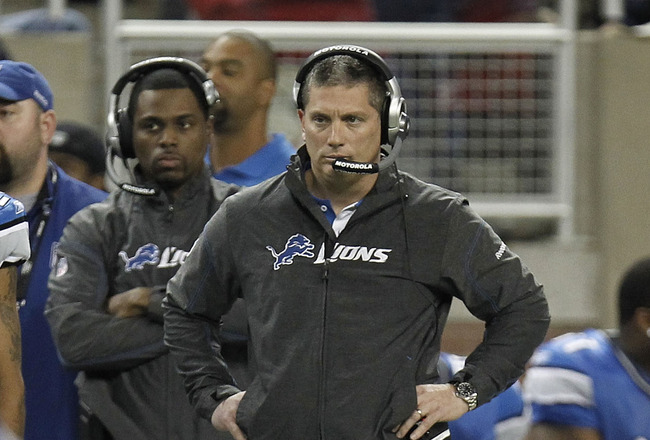 Gregory Shamus/Getty Images
The NFL draft is one of the most exciting events in all of football. We wait in front of our TV sets as the time ticks down for our team's selection. And one of the teams who has made some headlines at this event the last couple of years is the Detroit Lions.
Last year was a great year in terms of the value of their picks, and I will now look back at these picks and see how they worked out.
Ndamukong Suh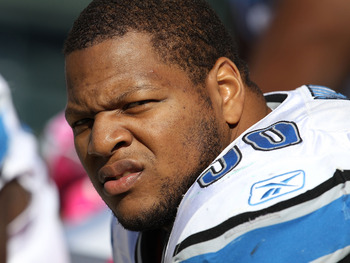 Jonathan Daniel/Getty Images
Simply put, this man is a beast. Don't believe me? Ask Jake Delhomme how he felt when he met Suh.
The 2011 Defensive ROY was outstanding in his first season racking up 66 tackles and a whopping 10 sacks. He did seem to over-pursue many plays in his first couple of games but peaked during the Lions' four game winning streak. If Detroit can find some good talent to put around Suh, he can become one of the greatest interior linemen to ever play the game.
Grade: A
Jahvid Best
Nick Laham/Getty Images
After exploding for five touchdowns in the first two weeks, many thought that Best would be the second coming of Barry Sanders. Then turf toe hit and devastated Best's season. He continued to play and his production suffered.
The reason I graded him so highly was because the entire NFL knows he's a threat. I strongly believe he was a big reason why Shaun Hill was able to throw for over 240 yards per game. Now I don't think he can handle being a feature back, but pairing him up with a bruiser will only make him a bigger threat.
Grade: B-
Amari Spievey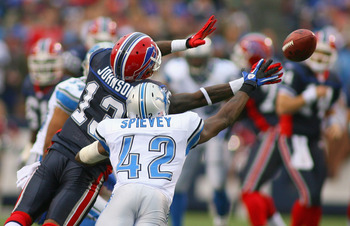 Rick Stewart/Getty Images
Originally drafted as a cornerback, Spievey was quickly moved to the safety position and started in eight of the last nine games, finishing with just two interceptions. However, he did have eight solo tackles versus the Patriots in week 12, which shows potential.
The downside to Spievey is his tendency to miss tackles which won't help when the team is putting an emphasis on stopping the run.
Grade: C -
Jason Fox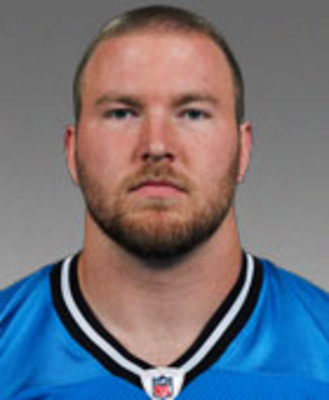 Fox was highly touted coming out of The U, but he spent most of last year on the inactive list. He was active in the last four games but only played in the second half of the finale against Minnesota.
I don't have enough information to grade Fox, but for a team that is struggling on the offensive line, the Lions have no doubts in Fox's talents.
Grade: N/A
Willie Young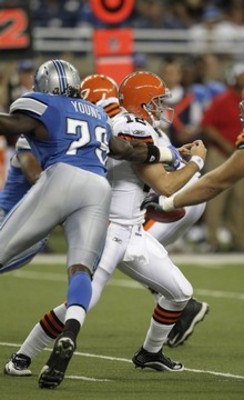 After an impressive showing in the preseason, Young only played six snaps all season. With the depth the Lions have at the defensive end position, Young might end up getting cut before next season starts.
Grade: N/A
Tim Toone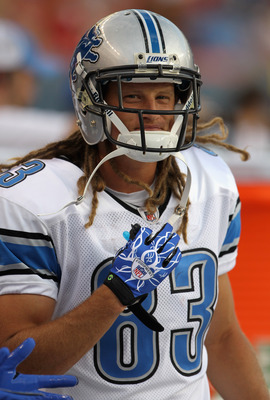 Doug Pensinger/Getty Images
And last, but not least, is Mr. Irrelevant, Tim Toone.
Toone was cut by the Lions before the start of last season but signed to the practice squad.
Grade: N/A
Not Bad at All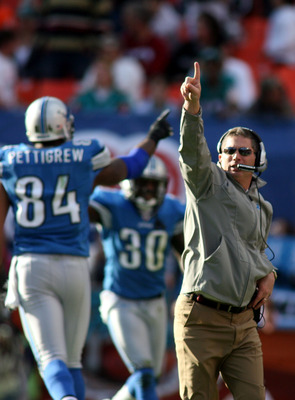 Marc Serota/Getty Images
Overall Grade: B
All in all, the impacts of Suh and Best offset the inabilities of the rest of the picks. Both players improved their side of the ball. Hopefully this year, the Lions can continue their latest trend of picking up exceptional talent in the NFL draft.
Please comment if you have any agreements or disagreements.
Keep Reading

Detroit Lions: Like this team?