Jackie Robinson, NBA Playoffs, Sacramento Kings and Friday's Late Sports News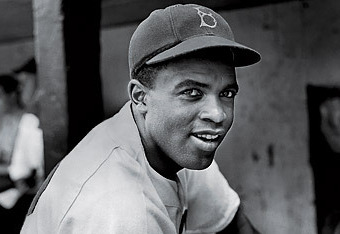 Happy Jackie Robinson Day, folks.
It's been 64 years to the day since Jackie Robinson made his major league debut with the Brooklyn Dodgers, and today is the day for baseball to honor his memory.
Every player in the major leagues will wear Robinson's No. 42, and Jackie Robinson ceremonies will be occurring across baseball.
Elsewhere in the world of sports, the NBA playoffs are going to officially be under way as soon as the Chicago Bulls and Indiana Pacers tip off on Saturday afternoon.
The Bulls are viewed by many as legit NBA Finals contenders in the Eastern Conference, but no doubt the Boston Celtics and Miami Heat will have something to say about that before the fat lady sings.
In the Western Conference, it's the Los Angeles Lakers and then everyone else. The Lakers may have lost out on the top seed to the San Antonio Spurs, but the two-time defending champs are as dangerous as ever.
Whoever comes out of the west, you can rest assured that the road to the Finals will go through LA one way or another.
There is one team in the NBA that would love to take the road through Los Angeles, and that's the Sacramento Kings.
The Kings missed out on the playoffs in a big way, but the question now is whether or not the franchise is going find itself in Anaheim next season.
The Kings were supposed to have until Monday to apply for relocation, but NBA Commissioner David Stern did them a huge favor by extending the deadline.
It's a busy Friday in the sports world. To stay up to date on all the latest, all you have to do is keep it here and let me keep you posted.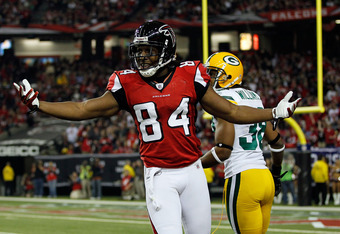 Roddy White Has No Patience for NFL Rumors Concerning Alex Smith
The NFL lockout means that the San Francisco 49ers aren't allowed to say anything publicly, but Matt Barrows of the Sacramento Bee (via Yahoo! Sports) reported a couple days ago that the team has a one-year offer on the table for free agent quarterback Alex Smith.
Despite the fact that new head coach Jim Harbaugh has spoken kindly of Smith since he was hired, this definitely came as something of a surprise given the nature of Smith's tenure with the team. Since being drafted No. 1 overall in 2005, Smith has thrown more interceptions (53) than he has touchdowns (51), and he couldn't even hold down the starting job for the entirety of the 2010 season.
Because of all this, the thinking is that the 49ers need to give up the ghost. Just ask Atlanta Falcons wide receiver Roddy White.
On Friday, White took to Twitter to voice his displeasure about the Smith situation:
Why is the 49ers wasting their time with alex smith they need to move on better yet try to get luck next year would be good for them
Shortly after he posted that tweet, White also pointed out that "2 coaches have been fired for tht mans performance."
No doubt there are plenty of people out there who think that White would be better off minding his own business, and that he should have better things to do with his time than bitch about other teams and players on Twitter.
MUST READ: A Detailed Look at the Top 100 NFL Draft Prospects
This is true. However, that doesn't mean that White is wrong. The 49ers are wasting their time with Smith, and there have been two coaches who have lived and died by him. And yes, the Niners would definitely be better off with Andrew Luck under center.
Unfortunately, it's not that simple. There are only so many quarterbacks out there, and bringing Smith back on a one-year deal is hardly the worst move the 49ers could make at this point. Moreover, there's a very good chance that the Niners are going to walk away from the NFL Draft with somebody like Andy Dalton or Christian Ponder in tow. Whoever the 49ers draft, the idea won't be to keep him around as career backup, but it won't be to install him as the starter right away either. The Niners are going to need an experienced quarterback to hold down the fort in 2011, and Smith fits the bill as well as anyone.
I'm going to assume that White is not an idiot. He probably knows all this. As for why he chose to bitch about it anyway, well, I guess he has to do something to entertain himself during this blasted lockout.
This article is
What is the duplicate article?
Why is this article offensive?
Where is this article plagiarized from?
Why is this article poorly edited?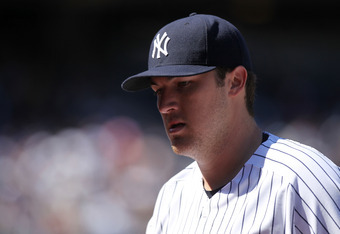 Phil Hughes Lands on DL with 'Dead Arm'
It's been obvious from his first start that something is wrong with Phil Hughes. The New York Yankees' young righty just didn't seem to have the same kind of stuff that led him to 18 wins in 2010, and his 13.94 ERA in three starts was certainly nothing to write home about.
Well, it appears that the Yankees have seen enough. The word from the New York Daily News and other media sources is that the team has placed Hughes on the 15-day disabled list with what manager Joe Girardi is calling a "dead arm."
Girardi spoke about Hughes before Friday night's game against the Texas Rangers, and he clarified that the team does not think that Hughes is actually injured.
We just feel like he's going through a dead arm period. We don't feel that he's hurt. There are no tests planned for him, but we saw him get to 91-92 [mph] yesterday and it was like he just ran out of gas after two innings.

So there's concern, because we know the importance of Phil to our rotation and how important he was last year.
MUST READ: Worst-Case Injury Scenario for All 30 MLB Teams
Hughes failed to last as long as five innings in any of his three starts this season, allowing a total of 19 hits and 16 earned runs in just 10.1 innings. He struck out just three batters.
"Something had to be done," Hughes said. "My velocity's just not there. My arm feels dead ... This will let me build arm strength and get this right."
Hughes' lack of velocity in the early goings of the 2011 season has been hard to ignore. And according to FanGraphs, our eyes do not deceive us. Hughes threw his fastball at an average velocity of 92.5 mph in 2010, and that number has decreased to 89.3 this season.
Journeyman righty Bartolo Colon will take Hughes' place in New York's rotation. He has a 3.91 ERA in 11.1 innings out of the bullpen.
This article is
What is the duplicate article?
Why is this article offensive?
Where is this article plagiarized from?
Why is this article poorly edited?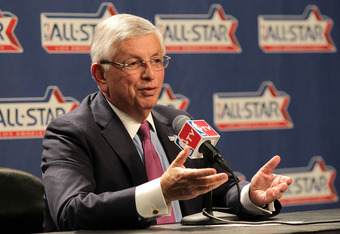 NBA Labor Talks Will Soon Revolve Around New CBA Proposal
Much like in the NFL, the labor situation in the NBA could result in a lockout once the league's collective bargaining agreement expires at season's end. Until then, the league plans on playing ball.
According to the Associated Press, NBA commissioner David Stern said on Friday that the league plans to submit to the players' union a proposal for a new collective bargaining agreement sometime in the next couple weeks.
The league's owners wrapped up two days of meetings on Friday, and the labor situation was definitely an area of focus. The current CBA expires on June 30, and deputy commissioner Adam Silver said that fears of a potential lockout are "beginning to have an impact on our business."
The NBA made an initial proposal in January of 2010, but it was quickly rejected by the players. The union made a counterproposal in July, but the owners weren't crazy about it. There has been no progress since then.
MUST READ: 2011 NBA Mock Draft: Is Derrick Williams the Clear-Cut No. 1 Prospect?
One way or another, Silver said that "the current system is broken and is unsustainable," and that a new arrangement must be reached:
There are other ways to reach the same goal, and that is a system in which all 30 teams can compete, and, if they are well managed, to make a profit. We have never suggested to the union that there's only one way to accomplish that end. And so, we have gone back to ownership.
Stern has estimated that losses will reach as high as $300 million this season, and Silver said that as many as 22 teams will lose money.
The sticking point for a new agreement remains exactly how much money the players are entitled to. They are currently guaranteed 57 percent of basketball-related income, a figure that the league is looking to reduce.
"If players are taking 57 percent of the gross, it's mathematically impossible to move to a profitable position without a new system," said Silver.
The union has said that it is willing to reduce its share, but Silver said players' association executive director Billy Hunter told him that 57 percent is still the magic number.
Translation: this thing is not going to be solved quickly or easily.
This article is
What is the duplicate article?
Why is this article offensive?
Where is this article plagiarized from?
Why is this article poorly edited?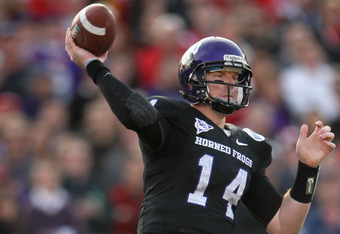 NFL Draft Rumors Have the Jets Possibly Adding Dalton to QB Mix
It's been just two years since the New York Jets selected Mark Sanchez in the first round of the NFL Draft, but it sounds like they might be considering taking yet another quarterback in the first round.
According to Rich Cimini of ESPNNewYork.com, the Jets conducted a private, on-campus workout with TCU quarterback Andy Dalton on Friday. Dalton is a borderline first-round prospect, and the Jets hold the No. 30 pick.
Very interesting. However, I'm not sure I buy it. Pre-draft visits and workouts rarely mean anything, and I don't think this is any kind of exception.
In fact, I agree with Cimini, who thinks the Jets have other ideas in mind with this workout:
The Jets own the 30th overall pick. While it makes no sense for them to invest another first-round pick in a quarterback, the Jets' interest in Dalton could be a way to entice quarterback-needy teams below them to trade up, increasing the value of the Jets' position.
MUST READ: A Detailed Look at the Top 100 NFL Draft Prospects
This might actually work. While everybody knows that the Jets don't need a starter, it is just as well known that they could use another able body on the depth chart behind Sanchez. Dalton is coveted by a good number of teams out there, and the very idea of the Jets taking him at No. 30 might just force a few hands.
Other teams that have been linked to Dalton in recent months include the Cincinnati Bengals, Cleveland Browns, Minnesota Vikings, and San Francisco 49ers. Three of those teams need a starting quarterback, and Dalton is the kind of guy that would fit the bill.
Well played, Jets.
This article is
What is the duplicate article?
Why is this article offensive?
Where is this article plagiarized from?
Why is this article poorly edited?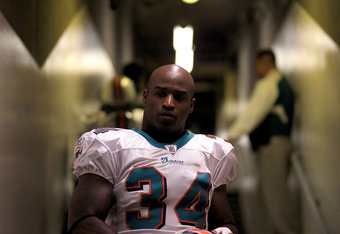 NFL Free Agent Rumors Now Concern Ricky Williams
We still don't know if and when the 2011 NFL season will start (if at all). But when it does, Ricky Williams does not think he will member of the Miami Dolphins.
In an interview with WQAM's "The Sid Rosenberg Show" (via the Sun Sentinel) Williams said that he thinks both he and fellow free agent running back Ronnie Brown will be elsewhere next season.
Despite the success the Williams and Brown have enjoyed together, the former NFL rushing champ said that things changed in 2010:
I think there is always situations and I think Ronnie and I have had some success doing what we been doing here the past couple years, but I think things changed last year. I think we are not the same offense we were two years ago.... I think they might want to go in different direction. If Dolphins really want me to stay and make a fair offer, it would be hard for me to turn down, but I don't know if that is going to happen.
MUST READ: A Detailed Look at the Top 100 NFL Draft Prospects
With the NFL still in the midst of a lockout, free agency is on hold. But when the lockout is lifted, Williams will be a free agent for the first time in his career. He will turned 34 in May, but he thinks he still brings plenty to the table.
"I have things to offer that a rookie can't offer," said Williams. "I think I bring positivity. I think I bring leadership. I've proven I can play at a high level consistently."
That's all well and good, but I don't think anything Williams says is going to convince the Dolphins to bring him back. They are likely going to have a shot at drafting Alabama running back Mark Ingram with the 15th overall pick in the NFL Draft, so it's not like the Dolphins are entirely without options.
On balance, I think you can file this under "No [bleep]" and "Give Me a Job."
This article is
What is the duplicate article?
Why is this article offensive?
Where is this article plagiarized from?
Why is this article poorly edited?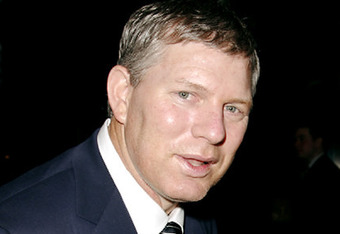 Lenny Dykstra Allegedly Embezzled More than $400K from His Bankrupt Estate
Lenny Dysktra retired from baseball in 1998 with three All-Star appearances and a World Series championship under his belt. Thanks to assorted business ventures, he was worth an estimated $58 million a mere 10 years later.
In 2009, however, Dysktra filed for bankruptcy. And last night, he found himself in handcuffs.
According to TMZ, Dysktra was arrested Thursday night at his home in Encino, CA after the feds targeted him for embezzling more than $400K from his bankrupt estate. He was later charged with one felony count of embezzling from a bankruptcy estate.
MUST READ: The 25 Most Bizarre Jobs After Sports
Dykstra is not allowed to sell any of the items that make up his bankruptcy estate. He can use his property to pay off debts and creditors, but all transactions had to be initiated by a court-appointed trustee. That's apparently where Dykstra crossed the line.
TMZ says that Dysktra sold a U-Haul full of expensive items to an LA consignment store, and that he also sold things on Ebay and Craigslist. Not stopping there, Dystra also ripped $50,000 sink from his L.A. mansion and installed it in his office in Camarillo.
If convicted, Dyksta faces five years in prison.
Dykstra was part of the 1986 New York Mets team that beat the Boston Red Sox in the World Series, and he did his part by hitting a walk-off home run in Game 3. He played a total of 11 seasons in the big leagues, retiring with a career average of .285.
This article is
What is the duplicate article?
Why is this article offensive?
Where is this article plagiarized from?
Why is this article poorly edited?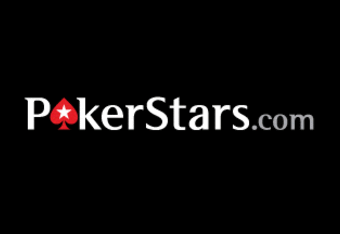 PokerStars and Several Other Online Poker Sites Charged with Fraud and Conspiracy
Are you of the mind that there's just something fishy about the idea of playing poker online for money?
Me too. Apparently, so does the U.S. Department of Justice.
According to BluffMagazine.com, the DOJ charged the founders of PokerStars, Full Tilt Poker and Absolute Poker with fraud and conspiracy in an indictment that was unsealed Friday morning.
In all, five domain names have been seized, and restraining orders were issued for 75 bank accounts used by poker sites and payment processors.
At the moment, there are 11 defendants, including Isai Scheinberg and Paul Tate from PokerStars, Ray Bitar and Nelson Burtnick from Full Tilt Poker, and Scott Tom and Brent Beckley of AbsolutePoker. The DOJ also charged five people believed to be working for payment processors, two of whom have already been arrested.
As for what exactly the defendants did wrong, I'll let Manhattan U.S. Attorney Preet Bharara explain:
As charged, these defendants concocted an elaborate criminal fraud scheme, alternately tricking some U.S. banks and effectively bribing others to assure the continued flow of billions in illegal gambling profits. Moreover, as we allege, in their zeal to circumvent the gambling laws, the defendants also engaged in massive money laundering and bank fraud. Foreign firms that choose to operate in the United States are not free to flout the laws they don't like simply because they can't bear to be parted from their profits.
MUST READ: 25 Sports Stars We'd Like to Sucker Punch
The "scheme" Bharara apparently involved the sites in question using payment processors to trick U.S. banks into processing payments to and from players. Each of the defendants has been charged with Conspiracy to Violate Unlawful Internet Gambling Enforcement Act, the punishment for which involves a maximum sentence of five years in prison, a fine of $250,000 or double the amount won or lost, and three years supervised release.
The founders of the poker sites have been charged with Violation of Unlawful Internet Gambling Enforcement Act, Operation of Illegal Gambling Business, Conspiracy to Commit Bank Fraud and Wire Fraud and Money Laundering Conspiracy. Combined, the potential prison time and fines are considerable, to say the least.
Oh by the way, the DOJ is also seeking $3 billion in penalties from the companies.
I'm no lawyer, but I think this is a pretty good example of throwing the book at somebody.
This article is
What is the duplicate article?
Why is this article offensive?
Where is this article plagiarized from?
Why is this article poorly edited?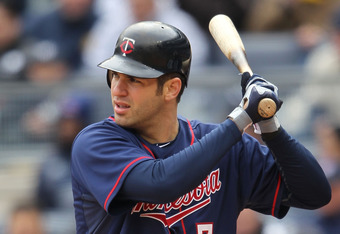 Joe Mauer Hospitalized with 'Extreme Flu-Like Symptoms'
Onto the DL and into the hospital for Minnesota Twins catcher Joe Mauer.
Not long after Mauer was placed on the 15-day disabled list with bilateral leg weakness on Thursday, the word from CBSSports.com is that the four-time All-Star went to a hospital because he was "suffering from extreme flu-like symptoms."
General manager Bill Smith said before today's game against the Tampa Bay Rays that Mauer was sick during and after the team's 4-3 extra-inning loss to the Rays on Thursday night. He was given fluids and antibiotics and was eventually released back to the team's hotel.
Mauer came into the 2011 season on a surgically-repaired knee, and his current leg weakness is believed to be related. He was supposed to see a specialist in Baltimore today, but that visit has been postponed.
MUST READ: MLB Power Rankings: Breaking Down the Top 100 Greatest Players in MLB History
Before Mauer landed on the DL this year, he was batting just .235 in 34 at-bats.
Mauer does have a reputation of being injury-prone, but this is the first time he's been on the DL since the start of the 2009 season. He missed the first month of that season, but still went on to win the batting title, a Gold Glove, and the American League MVP.
This article is
What is the duplicate article?
Why is this article offensive?
Where is this article plagiarized from?
Why is this article poorly edited?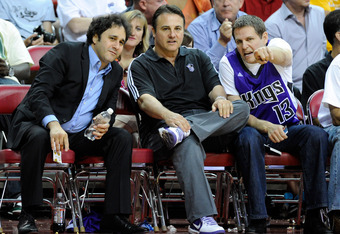 Sacramento Kings Granted More Time to File for Relocation to Anaheim
Less than 24 hours after the Sacramento Kings wrapped up their regular season with an overtime loss to the Los Angeles Lakers, team owners Joe and Gavin Maloof went in front of the NBA's Board of Governors to pitch the idea of moving the franchise Anaheim.
The Maloofs were supposed to have until Monday to actually apply for relocation, but the NBA has decided to go ahead and give them some more time.
According to the Associated Press, the deadline for the Kings to apply for relocation has been moved to May 2. That gives the Maloofs two more weeks to get their act together, but NBA Commissioner David Stern also said that the delay gives the league time to do "a little bit more fact finding.''
One of the things Stern and the NBA has to look into is the fact that Sacramento Mayor Kevin Johnson came forward with a potential option for keeping the Kings in Sacramento. Los Angeles billionaire and Pittsburgh Penguins co-owner Ron Burkle is apparently interested in buying the team, and Johnson also said that the city is committed to building a new arena for the Kings.
However, the Maloofs are on record saying that they don't want to sell the team, and Stern himself said that a sale is "not a high priority on our agenda.''
So what can we make of this extension? Personally, I'm of the mind that this was probably inevitable. The Monday deadline always did strike me as a little too soon, and choosing to delay it gives all involved parties more time to do their due diligence.
One way or another, I get the feeling that the Kings are going to be one the move when this is all said and done. Keeping the team in Sacramento is undoubtedly the best thing for the city, but I don't think we should kid ourselves by thinking that either the Maloofs or the NBA care about that.
This article is
What is the duplicate article?
Why is this article offensive?
Where is this article plagiarized from?
Why is this article poorly edited?
NBA Playoffs Tip Off This Weekend
We are now less than 24 hours away from the start of the NBA playoffs. That means it's time to get excited, but it also means that it's time to make our picks.
I'm going to get to the Western Conference in good time, but for now let's go ahead and take a look at the matchups in the Eastern Conference.
Chicago Bulls (1) vs. Indiana Pacers (8)
Miami Heat (2) vs. Philadelphia 76ers (7)
Boston Celtics (3) vs. New York Knicks (6)
Orlando Magic (4) vs. Atlanta Hawks (5)
The last time the Bulls and Pacers met in the playoffs was back in the Eastern Conference Finals in 1998, when Michael Jordan and Reggie Miller were still doing work. Needless to say, times have a-changed.
Just like in 1998, the Bulls are pretty darn good. They finished with the best record in the league at 62-20, and they are led my MVP frontrunner Derrick Rose. He's going to do his thing, but the Bulls' defense is going to be the difference in this series. The Bulls were the second-best defensive team in the NBA during the regular season, and they held the Pacers to under 90 points in three of the four games they played this season.
My prediction: Bulls in four.
The Heat may have failed to reach the 70-win plateau this season, but you don't need me to tell you that they are still extremely dangerous. Moreover, they swept their season series with the 76ers this season, and you get the sense that the Sixers just don't have enough firepower to contend with Miami. Philadelphia is not elite either defensive or offensively, and the Heat are.
My prediction: Heat in five.
Like everyone else, I'm absolutely stoked for the Celtics-Knicks series. It's not every day that the Boston-New York rivalry takes to the basketball court, and this series has all the makings of a proper humdinger.
We all know the Knicks can score. They averaged better than 106 points per game in the regular season, and they have two elite scoring threats in Amar'e Stoudemire and Carmelo Anthony. Despite losing all four regular season meetings, the Knicks also showed that they can score against Boston's league-best defense. If any of the first-round matchups in the Eastern Conference are going to go the full seven games, it could be this one.
My prediction: Celtics in seven.
The Hawks are not heading into their series against the Magic with a whole lot of mojo. They haven't won a game in two weeks, finishing out their season with six losses in a row. However, the Hawks still have plenty of talent, and the Magic should know this as well as anyone. They dropped three of their four games against Atlanta this season, and they were very bad offensively in each of those losses.
Nonetheless, the Magic still have one of the most dominant players in the game in Dwight Howard, and let's not forget that it was just two years ago that this team was in the NBA Finals.
My prediction: Magic in six.
That does it for the Eastern Conference. I'll have my Western Conference picks for you shortly.
This article is
What is the duplicate article?
Why is this article offensive?
Where is this article plagiarized from?
Why is this article poorly edited?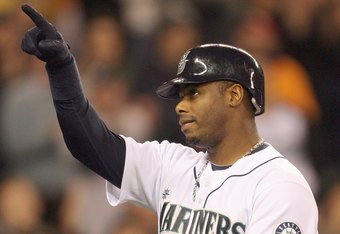 Jackie Robinson Day Wouldn't Be the Same without Ken Griffey, Jr.
Despite the fact it feels like it's been around forever, Jackie Robinson Day is a pretty young baseball tradition. Jackie Robinson's name has always been near and dear to the game of baseball, but it wasn't until 2004 that we celebrated Jackie Robinson Day for the first time.
Because it has only been seven years since the first celebration, you get the sense that Major League Baseball is still working to perfect the idea. One of the more major traditions was started in 2009, when it was decided that every player in the major leagues would wear Robinson's No. 42.
And for that, baseball fans can thank none other than Ken Griffey, Jr.
My guess is that most diehard baseball fans probably already know the story. But if you don't, Larry Stone at The Seattle Times published a tremendous article this morning that details how he influenced Jackie Robinson Day.
As you may recall, the No. 42 was permanently retired on April 15, 1997, 50 years to the day after Robinson broke baseball's color barrier. That same day, Griffey, then still with the Seattle Mariners, took the field against the Cleveland Indians wearing No. 42.
Griffey told reporters that the Jackie Robinson Foundation had actually asked his agent during the spring if Griffey would consider wearing 42 all season (a reversal of his No. 24). Griffey said he turned to his father, Ken Griffey, Sr., for advice.
"I talked to my dad and he told me numbers are special,'' Griffey said. "This is Jackie's number, not mine. I wanted to wear it for him [for one game] for all he did for the game."
When April 15th came around in 2007, Griffey, at that time a member of the Cincinnati Reds put in a call to MLB Commissioner Bud Selig and Robinson's widow, Rachel Robinson, and asked if he could wear No. 42 again.
That's apparently when Selig got a notion. Two years later, everyone was wearing No. 42.
"I just wanted to say thank you in my own little subtle way, and that was it,'' said Griffey back in 2009. "That's what it's about: Giving back to the people that helped you."
Griffey also said he had no idea that the idea of wearing the No. 42 would become a full-blown baseball tradition.
"I knew the [Robinson] family. It was just my way of saying thank you. I had no idea it would be something like this. I think this is a great cause. There's a lot of people in here that wouldn't be in here if it wasn't for him. The family deserves this. You never know how long it would have been if he would have failed.''
Yes sir, they don't make 'em like Griffey anymore. Because of all the injuries he suffered in the latter part of his career, we tend to think of his time in baseball as one big bummer. But hey, the guy still managed to hit 630 home runs in parts of 22 major league seasons, and he did it all without ever being linked to performance enhancing drugs.
If ever there was a guy to leave his mark on such an important day on the baseball calendar, I for one am glad it was Griffey.
Jackie Robinson: How Ken Griffey Jr. Influenced Jackie Robinson Day
This article is
What is the duplicate article?
Why is this article offensive?
Where is this article plagiarized from?
Why is this article poorly edited?