The 30 Funniest Names in Sports History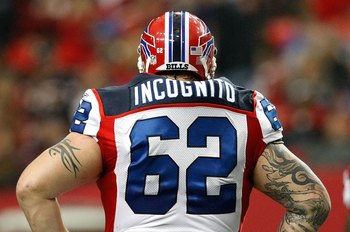 Kevin C. Cox/Getty Images
"What's in a name?" the old saying asks. In sports, names carry with them instant recognition and gravitas, familiar to millions through the use of a single word.
Kobe. Shaq. Tiger. LeBron. Brady. Manning. A-Rod. Every single Brazilian soccer player.
But names in sports are also memorable for an entirely different reason—unintentional hilarity. From crazy nicknames to tragic given names, sports have given humanity some of the funniest names possible.
So in that tradition, I have compiled 30 of the most humorous names ever found in the world of sports. Some you may have seen, and others you will not believe. As always, leave your favorites in the comments.
To the slides!
30. World B. Free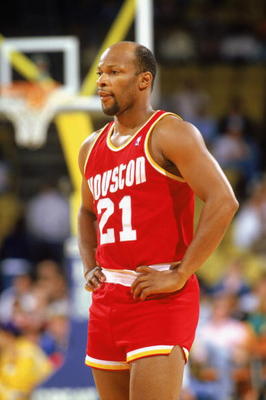 Rick Stewart/Getty Images
Alright, so this name isn't all that funny, but it's darn cool.
Therefore, I'll allow it.
29. I.M. Hipp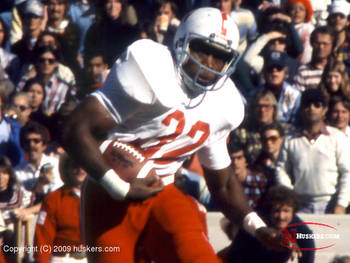 Only two ways the former tailback for Nebraska could have had a cooler name:
1. I.M. Legend
2. I.M. Allthatisman
Photo courtesy of Huskers.com
28. Milton Bradley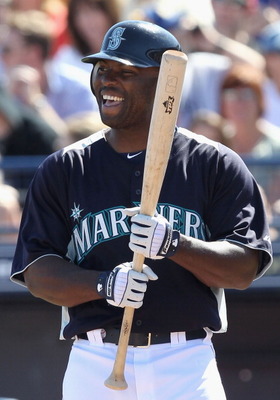 Christian Petersen/Getty Images
We now present the newest game from Milton Bradley: "Anger Management Issues!"
You don't even need a board to play, you just need to alienate those near you with your uncontrollable rage!
And coming soon from Milton Bradley: "The Legal Proceedings Game."
Hooray!
27. Dick Pole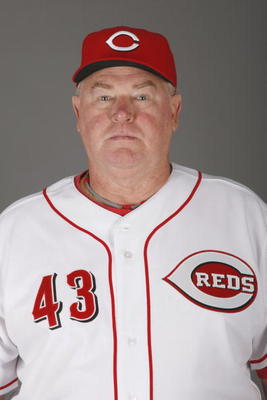 Chris Graythen/Getty Images
I'll never understood why Richard is shortened to Dick. Isn't Rich the logical nickname?
In the case of Richard Pole, I think Rich may have been the smarter option. Just my opinion.
26. Richie Incognito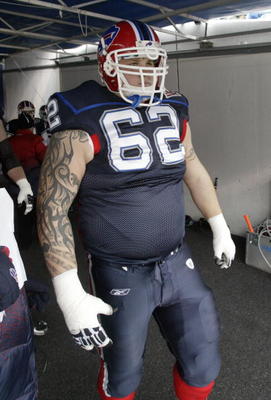 Rick Stewart/Getty Images
A personal favorite.
Ironically, the only reason I was ever aware of Incognito was due to his last name.
25. Anna Smashnova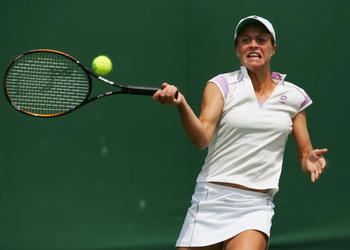 Alex Livesey/Getty Images
In your best Hulk voice:
"Anna SMASH!"
In your best Noel Gallagher voice:
"In an Anna Smashnova in the sky."
In your best frat guy voice:
"Dude, I know it is a Tuesday afternoon, but I don't care, I'm getting Smashnova-ed!"
24. J.J. Putz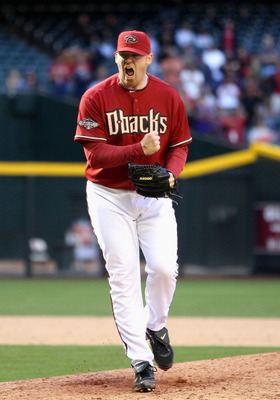 Christian Petersen/Getty Images
Poor J.J. never knew if people were calling him a name, or calling him by name.
Friends knew to simply call him J.J.
23. Misty Hyman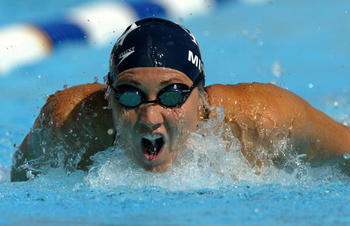 Streeter Lecka/Getty Images
I'll just leave this one alone.
22. Danny Shittu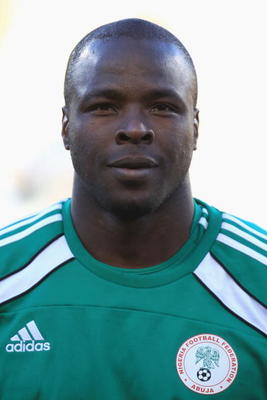 Martin Rose/Getty Images
A player on the Nigerian soccer team and the Queens Park Rangers, an professional English squad.
I Shittu not.
21. Walter "Sneeze" Achiu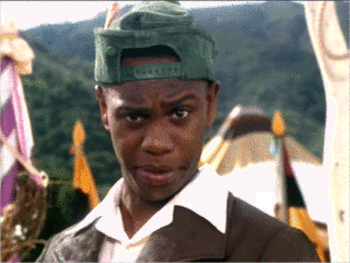 There aren't any photos of "Sneeze" out there, as he was the first-ever Asian professional football player for the Dayton Triangles in 1927 and 1928.
Bless you!
20. God Shammgod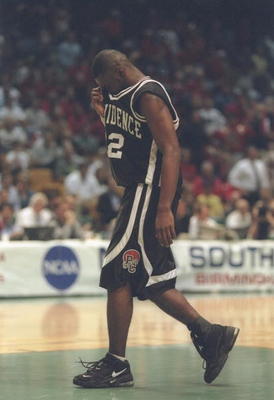 Doug Pensinger/Getty Images
Talk about a lot of pressure in a name. Imagine being named God—you could never live up to expectations.
"Hey Ma, I got a double-double tonight, and we won the game!"
"Oh, good for you, honey. Did you know that God created the heavens and Earth in seven days? Hmm? So maybe you should be a little more humble about that measly double-double, because frankly, Mommy isn't impressed."
19. DeWanna Bonner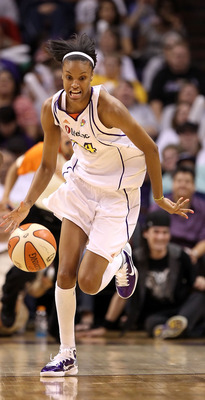 Christian Petersen/Getty Images
So if you use your imagination, and say this name really quickly...
You with me?
And I want a toilet made out of solid gold, but its just not in the cards, now is it?
18. Harry Colon
Matthew Stockman/Getty Images
Or, as proctologists call it, a bad day.
17. Jenni Asserholt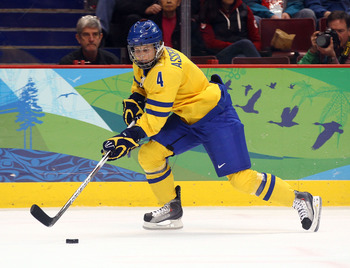 Alex Livesey/Getty Images
This Swedish hockey player is never sure if people are chanting her name because they like her, or because they despise her.
16. Picabo Street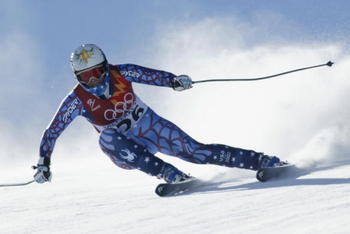 Mike Powell/Getty Images
Sounds like a street you may turn down in certain parts of Amsterdam.
15. Dean Windass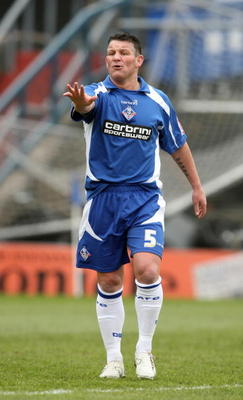 Pete Norton/Getty Images
Is that not the perfect picture of the now-retired English soccer player?
It's as though he's saying, "Whoa fella, I'd stay over there for a second. I'd consider it off-limits over this way for a moment, I don't even think the grass is going to survive after what I just did."
Bleacher Report—your one-stop shop for sophisticated sports analysis.
14. Johnny Dickshot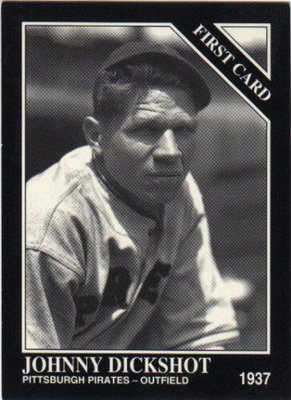 He was rarely mocked as a child, however, as most guys knew exactly what was coming to them if they gave Johnny a rough time.
13. Pete LaCock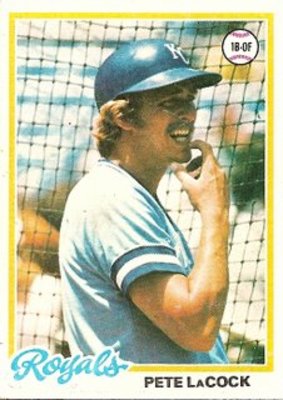 Worst porn name ever.
And it wasn't even a porn name.
12. Coco Crisp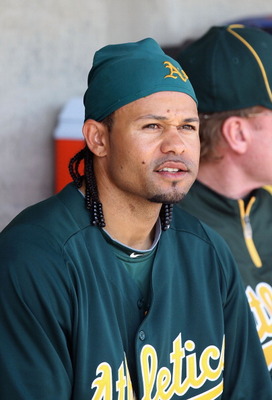 Christian Petersen/Getty Images
I was always more of a Cocoa Pebbles guy, but that's just me.
11. Dick Butkus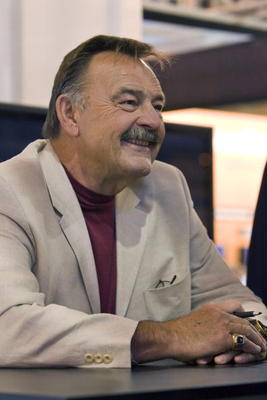 Skip Bolen/Getty Images
And I would be doing a lot of Butkussing if I ever saw him in person, that's for sure.
10. Prapawadee Jaroenrattanatarakoon
Mike Hewitt/Getty Images
Reason number one I am glad I am not a sports announcer.
9. Jack Glasscock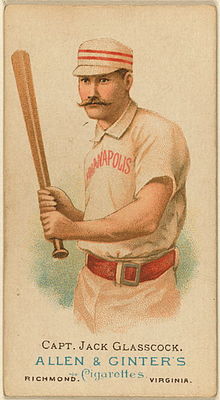 Jack Glasscock was a shortstop in the National League from 1879 to 1885, playing for a slew of teams.
He's also credited with originating the following saying:
Don't throw stones if you have a...
Oh god, that's not how the saying goes at all. I apologize.
8. Karen Cockburn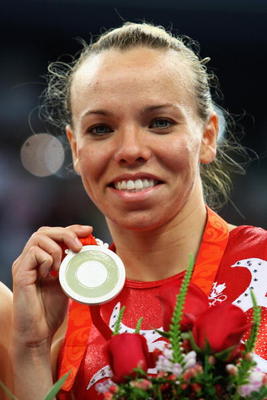 Julian Finney/Getty Images
I wouldn't suggest sharing the same trampoline with this Canadian trampoline gymnast.
Be smart—practice safe jumping.
7. Irina Slutskaya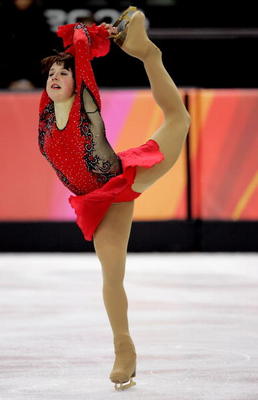 Brian Bahr/Getty Images
It has become all the rage in sports to combine the first letter of an athlete's first name with the first syllable of their last name.
For example, Alex Rodriguez is now A-Rod.
Or A-Roid, either works.
This system of name-shortening would not be appropriate for Irina Slutskaya, however.
6. Dick Trickle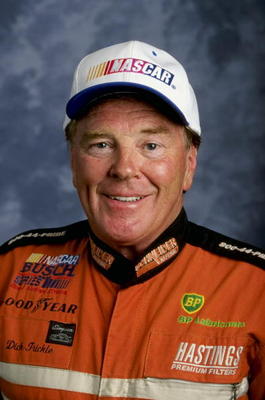 Jamie Squire/Getty Images
Dick Trickle finished his racing career with an estimated 1,200 victories.
That's a lot, in case you were wondering.
And in the immortal words of Count Monet to the piss boy in History of the World: Part 1:
"Wait for the shake!"

5. Assoli Slivets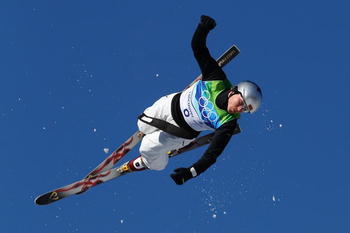 Cameron Spencer/Getty Images
Many names are shortened, taking on the form of nicknames. Jacob becomes Jake, Daniel becomes Dan, etc.
My guess is that Olympic freestyle skier Assoli Slivets doesn't shorten her name.
Just a guess.
4. Lucious Pusey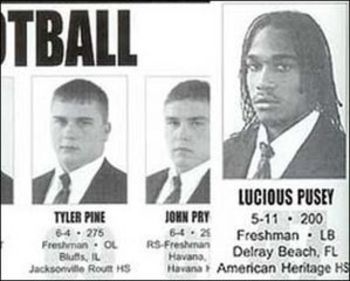 Parents can be cruel, as witnessed by the former linebacker for the Eastern Illinois Panthers.
3. Chubby Cox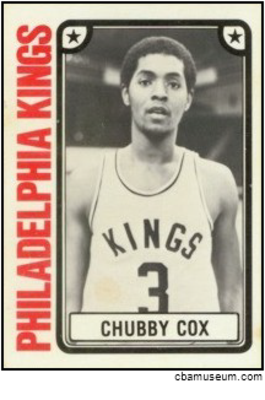 Here's a list of guys Chubby would see and say, "Man, I'm glad I don't have your first name:"
Tiny Archibald.
Actually, I think I can stop there.
2. Ron Tugnutt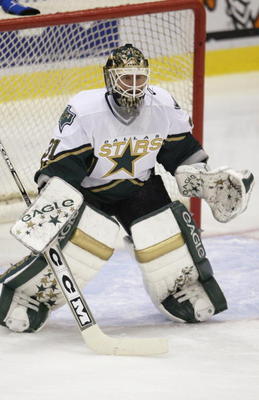 Tom Pidgeon/Getty Images
Teammates were often concerned by Ron's propensity to get distracted during the game.
1. Rusty Kuntz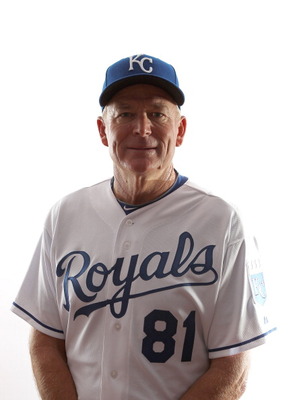 Jonathan Ferrey/Getty Images
Rusty Kuntz was an outfielder and designated hitter for the Chicago White Sox, Minnesota Twins and Detroit Tigers from 1979 to 1985, and has remained in the game as a coach.
And that is all I am going to say about that.
Be sure to hit me up on Twitter (@TRappaRT) along with the entire B/R Swagger team (@BR_Swagger)
Keep Reading